The AMG GLA 45 S is the second part of the dynamic duo, following on from the A 45 hatch. Is this the all-conquering compact SUV?
It's back, the GLA 45 compact SUV dynamo from Mercedes AMG, rejuvenated with more power, speed and precision than before, and dynamic enough to give Porsche's Macan a run for its money.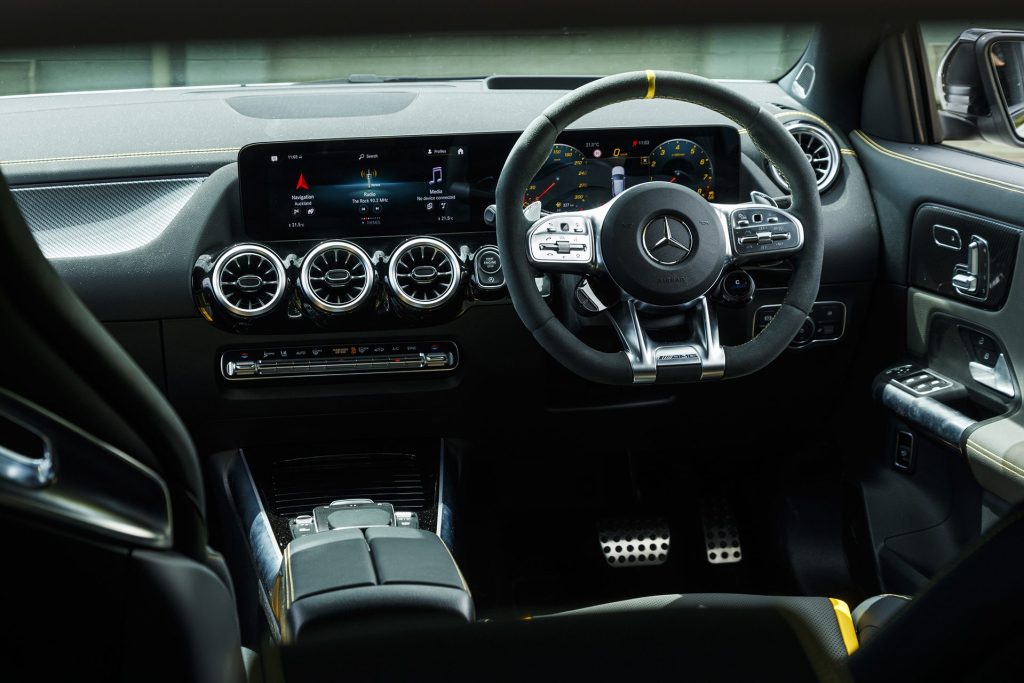 This then is the elevated version of the latest AMG A 45, with a chunkier, more practical and easier-to-access body shell. Known as the AMG GLA 45 S 4Matic+, a long winded title, we shall call it GLA 45 for simplicity.
This is based on the A 45 hatch, and it uses the same shored up platform with a strengthening plate beneath the engine and toughened strut tower braces. What makes the GLA 45 a bit special, just like the A 45, is its stellar engine, hand-built, and the first production 2.0 four-pot to eclipse the 300kW mark. By my calcs, that's 150kW per litre, or just over 200hp per thousand cc. That's similar to modern superbikes in output per litre. It now pumps out a solid 310kW (416hp) and there's 500Nm to supplement that.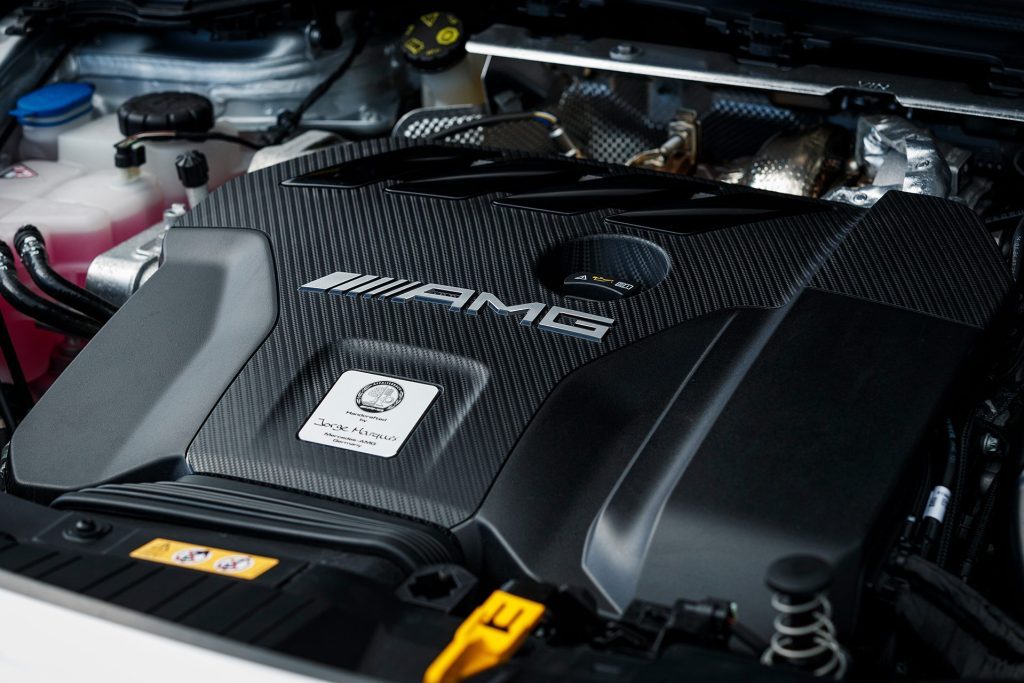 The output is divvied up north and south, and even east and west as regards the rear axle, so in theory it's as talented on the lateral acceleration front as it is on the longitudinal trot. Certainly the A 45 S was, almost immune to whether the road was wet or dry. Naturally this won't be quite as talented, being heavier and higher riding but we reckon even spirited drivers will have a wry smile on their dials while piloting this wee tearaway. Honestly, you marvel at how it does what it does.
But like everything there's a price to pay for being a bit special, and that would be the, er, price. Back in the day you could pick up a GLA 45 S for a tenner under $100k, and even then it was quite the road runner, hitting 100 from standstill in 4.7sec. Only then it had 265kW. And now it gets almost 50 kaydubs more, along with an eight-speed twin-clutch transmission. It's still with the Race Start of course, only it's much easier to initiate these days. Just dial up any of the sportier drive modes, stop it up on the brake with the engine settling at 3500rpm, and let rip.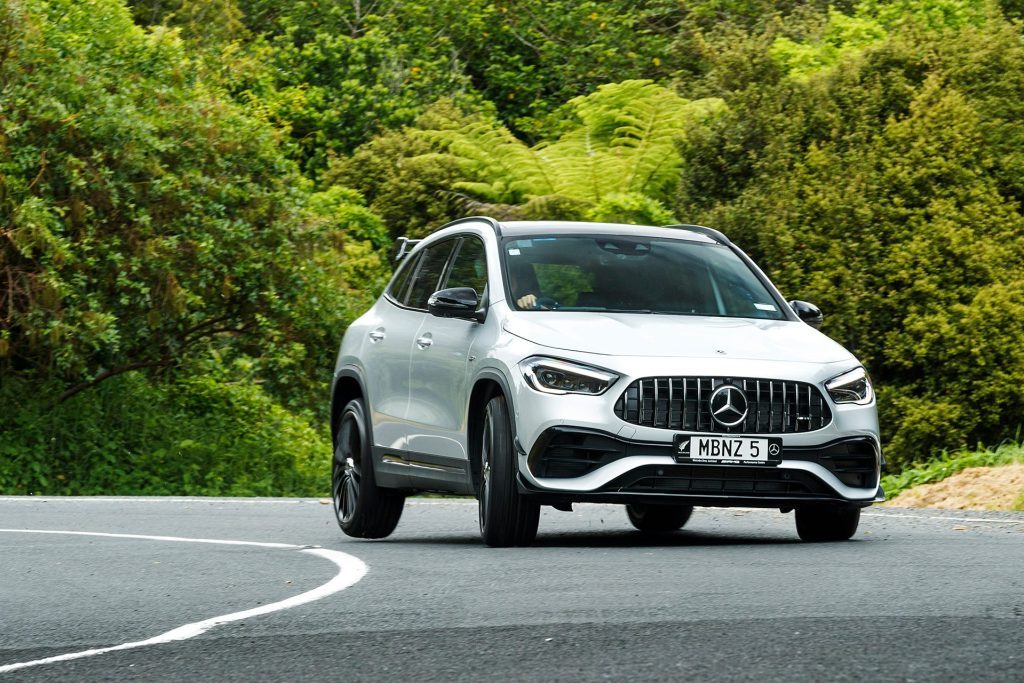 But returning to price and said rise. With Covid 19 production woes and increased shipping costs, you're looking at the thick end of almost $130k, and that climbs further when you add a few cost options. Our sampler came with aero ($2990) and seat packages ($3290), pumping the price out to more than $138k. That's above what a Macan S goes for, with its 3.0 V6 turbo engine. Still, it is highly specified and includes a sports exhaust system and performance brakes.
And does it perform! Burbling around the streets in Comfort mode gives little hint of the firepower beneath. The little rocketship comes with a claimed sprint time of 4.3sec, and that's precisely what it achieved, literally to the thousandth of a second (4.299sec). The result is reproducible too. We wonder why its makers didn't let it launch with a bit more vim, given peak torque chimes in at around 5000rpm but even so it's amongst the fastest of the luxo/performance compact SUVs. It kind of sounds the part too, at least in any of the sport modes, though the bangs and pops aren't quite so loud as the double yellow stitching on the dash.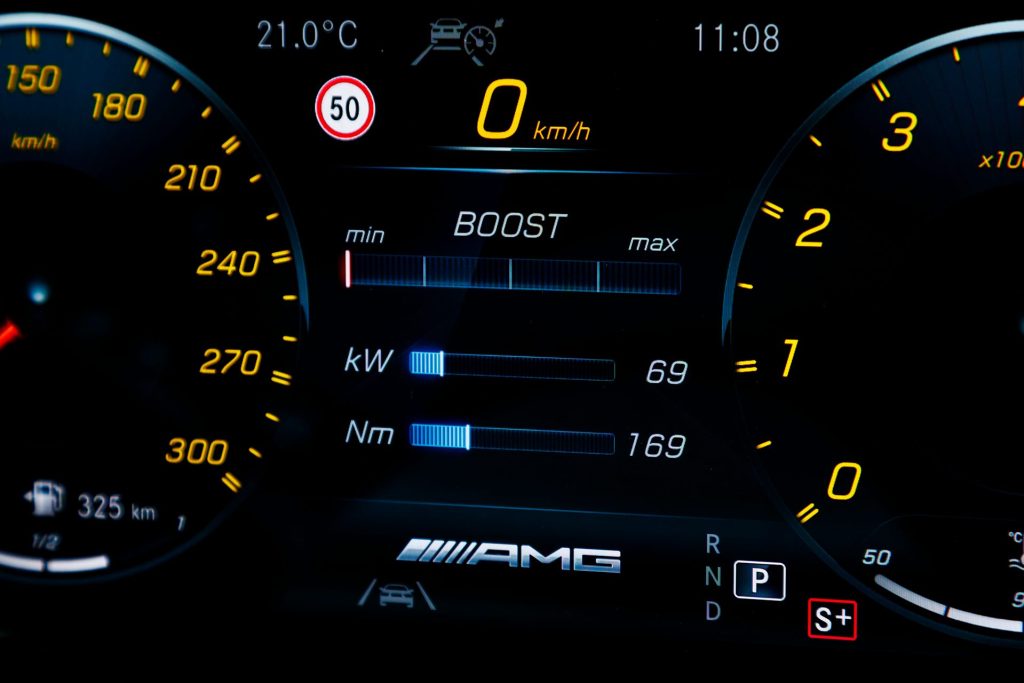 The concept of this turbo-enhanced weapon creating peak torque at an unlikely 5000rpm is supposedly to make it feel a bit more normally aspirated in its demeanour. But actually, being turbocharged, it simply oozes urge from 2000rpm and flies from 3000-4500rpm so it's all a bit abnormally aspirated in that regard.
Man, can it fly? An overtake is dusted in 2.64sec or 77m. By contrast, the base Macan 2.0 requires 4.35sec. This is even quicker than the range-topping Macan GTS on the overtake (2.64 vs 2.86sec). For overall performance it literally overlays the figures we got from the Audi e-Tron S Sportback. Both of these are more expensive.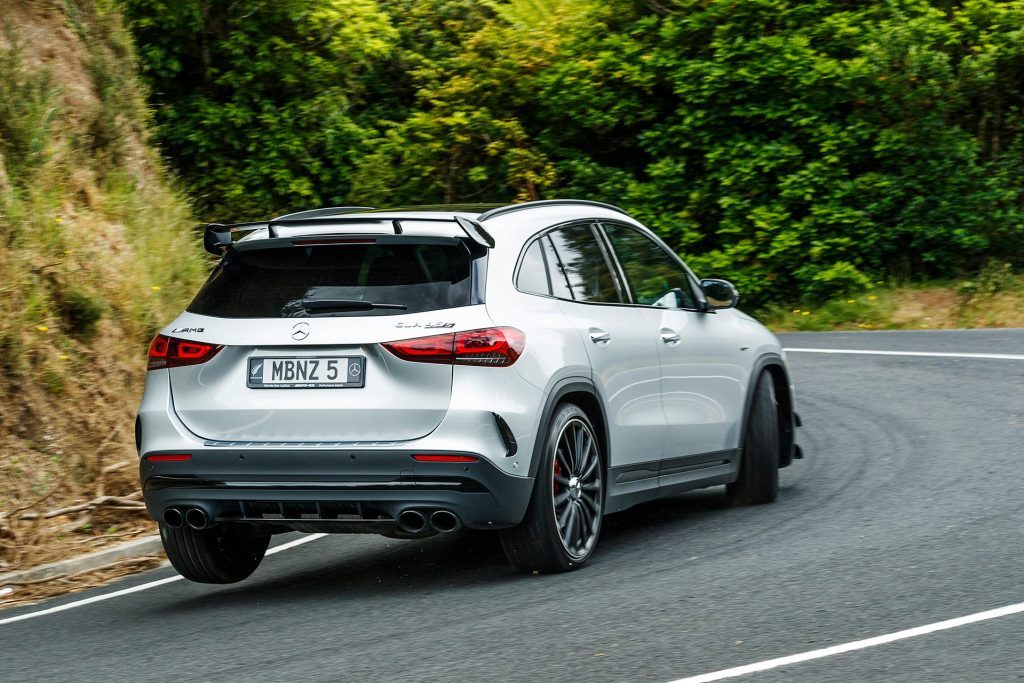 So yes, a bit of a belter is the GLA 45, though not with quite the climate creds of the e-Tron. Its average is a claimed 9.6L/100km and we often saw mid-teens.
There's a slight hesitation off the mark, but you'd expect that with a petrol engine enhanced by a sizeable turbo. It's a new twin-scroll unit which helps minimise lag, and boosts up to 2.1bar, explaining the extra power output.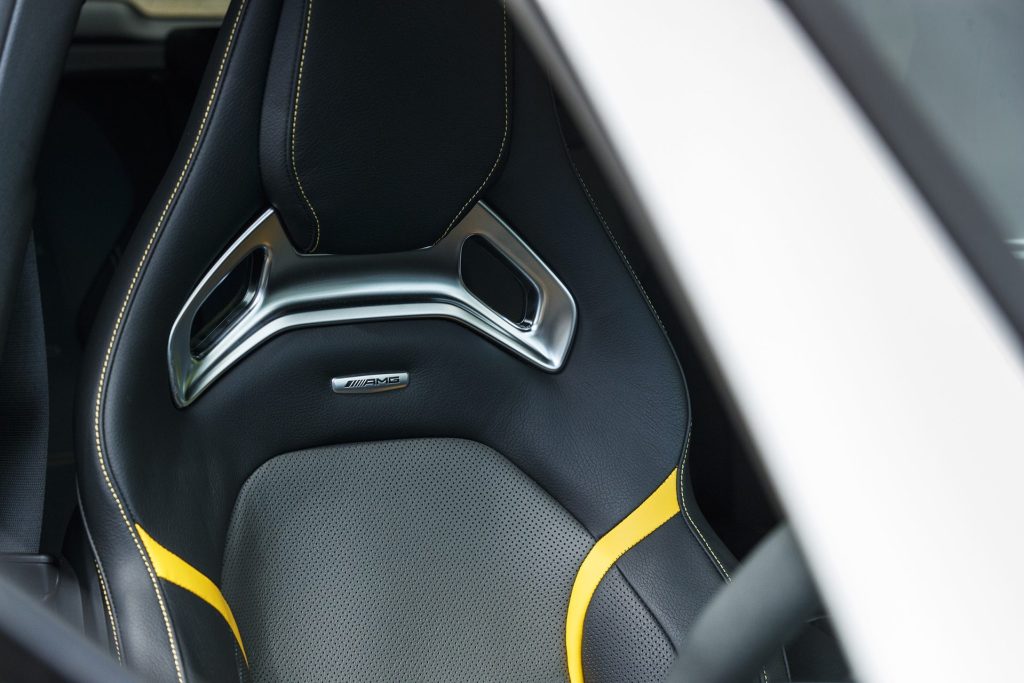 Underpinning the GLA 45 is steel sprung suspension with adaptive damping. Being an AMG and a substantial performer, you'd expect dynamics to match and that they do. Unless of course you wanted something that pampered and this isn't quite that. However, it's amongst the best handling of the compact SUVs out there, and with AWD set-up and its dual torque vectoring system it can cut quite a swathe through any piece of road that you might consider has driver appeal.
Where the previous iteration we drove would just push into understeer if thrown at a corner, this will actually round up under power, providing you don't enter silly quick, the torque vectoring systems overcoming the typical predilection of an AWD vehicle to continue running on straight ahead.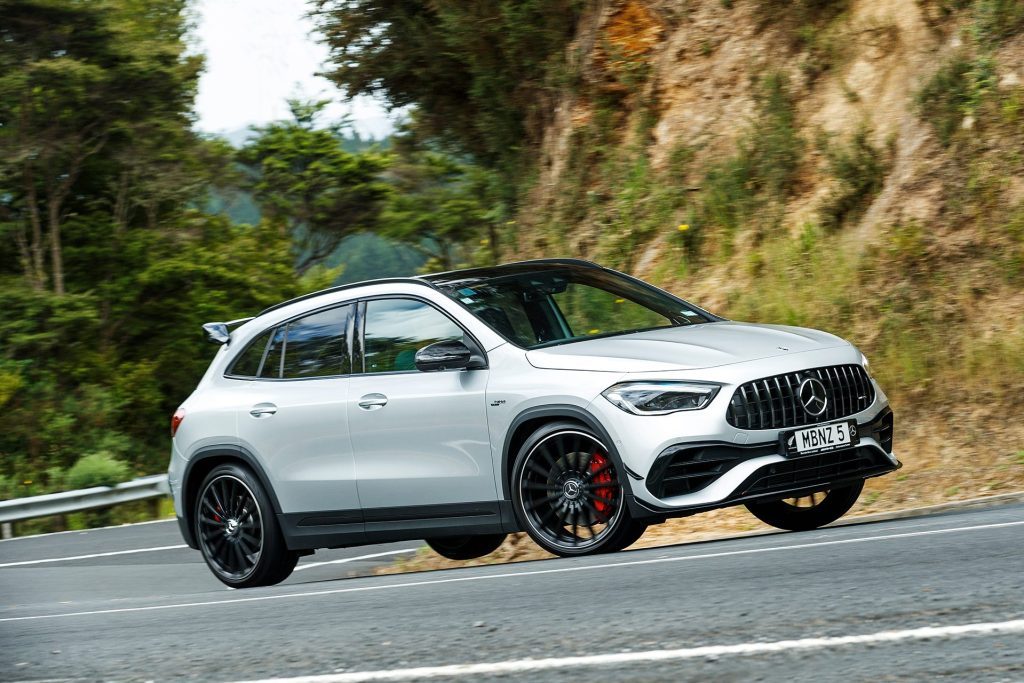 It's most impressive, but the set-up does come with certain riders. The main one being, er, ride comfort; even in the softest setting this can prove a little nervy over choppy surfaces. That said, our car wasn't standard, being shod with bigger diameter rims and lower profile rubber ($1290). Instead of 255/40ZR20s it rode on 255/35ZR21s, and that's probably enough to make a ride comfort difference.
There are three modes above the Comfort setting, and when you dial up Sport on the little wheel attached to the tiller, it certainly does do what it says, heightening the steering heft, engine and transmission responsiveness, and also the suspension responses. This is your go-to mode for hill passes. But we'd imagine most owners will leave it in Comfort forever, only it does sound a bit more ballsy in any of the three racier modes.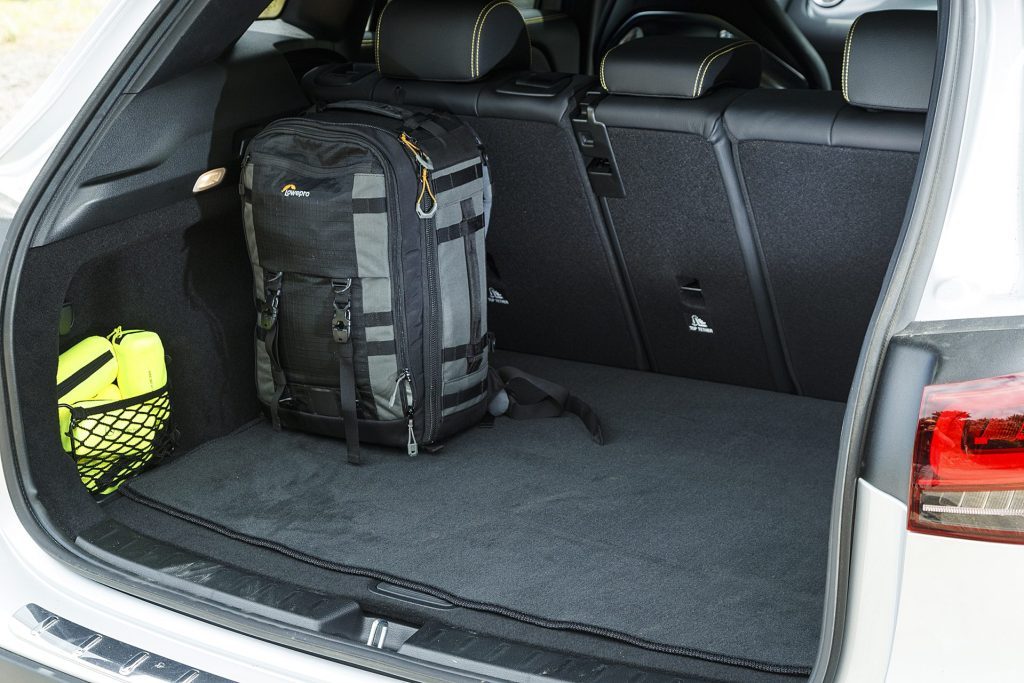 The other downside to the wider diameter lower profile rubber is added road noise and for an SUV this is somewhat vocal with dB figures exceeding 75 over roughhouse roads. But it isn't bad overall. Nor is entry or exit, an improvement over the A 45 in that regard, especially for those accessing the rear. And there's okay space in the back too, despite the sunroof. Likewise boot space, entirely adequate at 435L, expanding to almost flat and capable of holding 1430L of goods. And being compact it's nice for urban manoeuvring.
As to what this is up against, BMW doesn't really do a comparable rival and nor does Volvo. Audi steps up to the plate, however, with its RS Q3, with slightly less power and expense at $119,500. That goes almost as hard but doesn't have quite the hard edge of the GLA 45. It's arguably a better looker too. You should certainly be driving both if you're after the top compact premium luxury SUV.
| | |
| --- | --- |
| Model | Mercedes-AMG GLA 45 S |
| Price | $127,990 |
| Engine | 1991cc, IL4, T, DI |
| Power | 310kW/500Nm |
| Drivetrain | 8-speed twin clutch, AWD |
| Fuel Use | 9.2L/100km |
| C02 Output | 201g/km |
| 0-100km/h | 4.30sec |
| Weight | 1765kg |