Another image of the upcoming Lancia Concept has been released ahead of its full reveal later this week, giving us a sneak peak of its interior.
The Italian brand's CEO, Luca Napolitano, has been teasing us with images of the concept car for weeks now with the vehicle set to spark the company's revival.
While we saw shots of both the roof and rear quarter of the vehicle last week, this time around we've been given a glimpse of what's inside.
What we see is a space for occupants that resembles the same atmosphere found in "Italian houses" with geometric shapes such as those associated with an "unusual coffee table" making an appearance. We're not entirely sure what Lancia is getting at there but if your coffee table is rectangular, need not worry.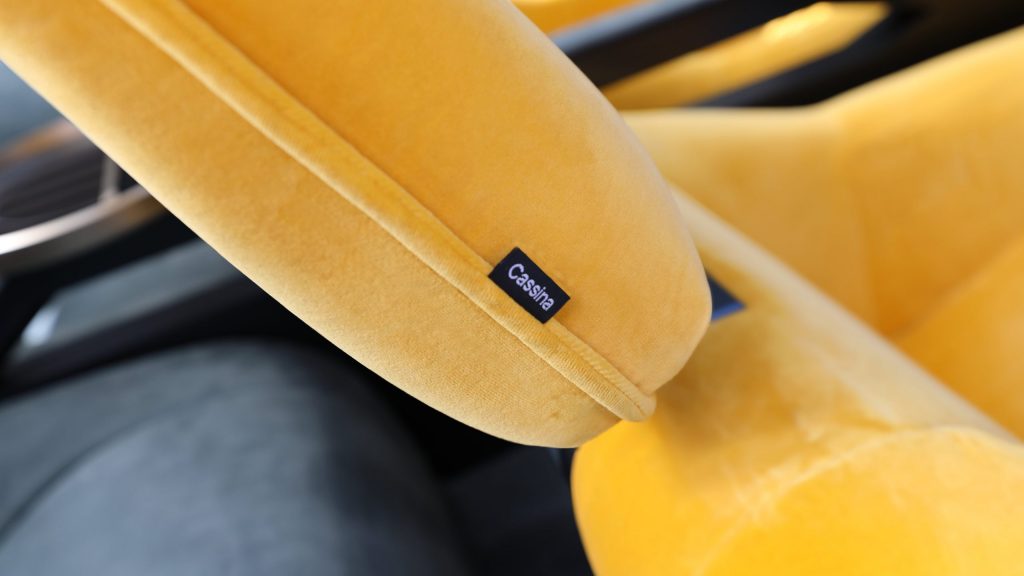 The seats were designed with Cassina armchairs in mind so we have no doubt they're comfortable, while the carpet is said to help create a "living space" that expresses the feeling of environments found in Lancia's home country.
Materials used in the interior are of course sustainable, upholding the brand's plan to become the biggest user of recycled materials under the Stellantis umbrella. This is because Lancia says 50 per cent of the touchable surfaces in its future vehicles will be produced with eco-sustainable materials.
One such material is "panno Lancia," a velvet fabric associated with the brand's tradition which is now made from 100 per cent natural fibres and features Cassina's handcrafted stitching detail technique.
"The new Lancia Concept, the 100 per cent eclectic manifesto that represents the brand vision for the next 10 years, brings together the interior design values that inspired our future models: Italian quality, eclecticism, home feeling and redesign tradition," says Napolitano.
All will be revealed come 15 April 2023 when the Lancia Concept makes its debut at the "Emozione Pu+Ra" press event.