Lamborghini has been drip-feeding what seem to be endless teasers of its new Aventador successor, codenamed LB744, today revealing more details about its chassis ahead of its launch.
The new V12 hybrid supercar will feature an "aeronautics-inspired" chassis called the monofuselage which is made entirely out of carbon fibre.
This raises torsional stiffness of the car by 25 per cent over the Aventador to 40,000Nm/° and is 10 per cent lighter. It also features a front structure made of carbon fibre instead of a traditional metal structure which is a first for Lamborghini.
There's also what's called a 'monolithic rocker ring' made from the same lightweight material which forms the supporting structure of the car, connecting elements such as its tub, front firewall, and A-pillar.
Aluminium alloy has been used at the rear for the rear shock towers and powertrain suspension which is also said to reduce weight, increase rigidity, and reduce the number of weld lines "substantially".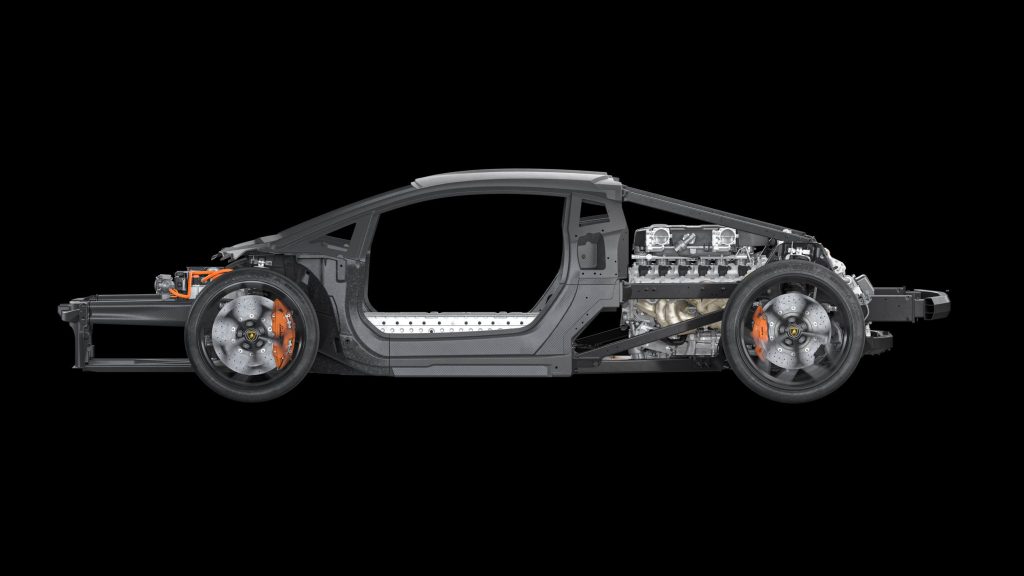 We're expecting the 607kW and 725Nm 'High Performance Electrified Vehicle' (HPEV) to be revealed later this month with Lamborghini saying it will make make its debut "shortly."
Either way, the model isn't far off considering leaked images of its exterior have already been published online.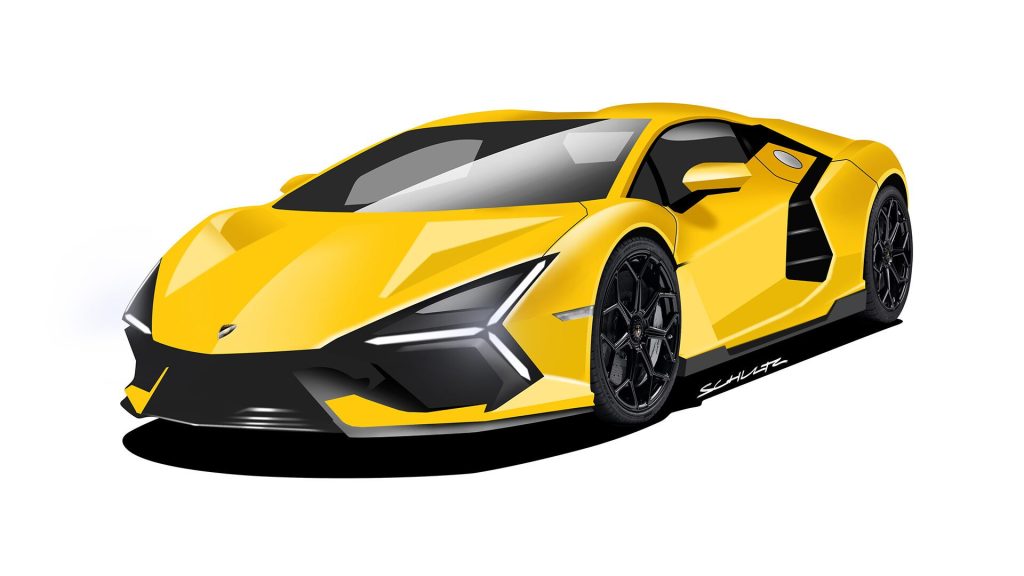 To give you an idea on what the LB744 could look like, here's our artist's interpretation showing the car in full.