Lamborghini has today revealed details surrounding the newly-developed plug-in hybrid (PHEV) drivetrain its upcoming LB744 supercar will use, of which reportedly produces 1000hp.
The setup will be used in what is understood to be the successor to the Aventador which is made up of a naturally aspirated 6.5-litre mid-mounted V12 petrol engine and three electric motors.
Lamborghini is calling the supercar its very first 'High Performance Electrified Vehicle' (HPEV) which also features a lithium ion battery housed in its transmission tunnel.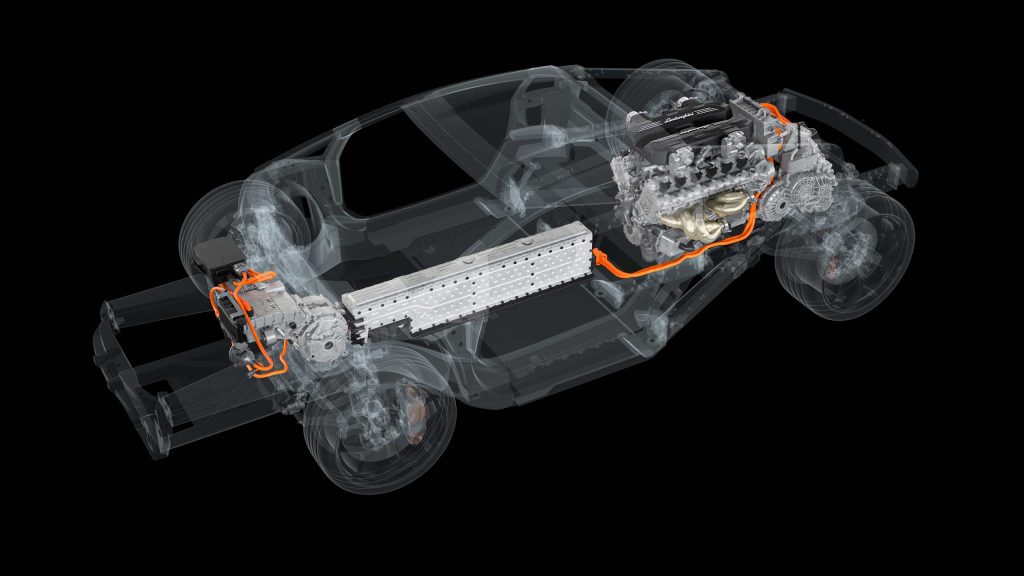 With regard to the engine itself, it is said to be the lightest and most powerful V12 ever made by the Italian marque with power output coming to 607kW at 9250rpm while a peak torque of 725Nm can be reached at 6750rpm.
Bumping power up to the 1000hp (735kW) mark are the two electric motors which have been mounted to the front axle, effectively giving the LB744 a four-wheel drive system. The third electric motor, which also acts as a generator, can be found inside of the new dual clutch eight-speed gearbox.
Power is supplied to each motor through the transmission tunnel-mounted lithium ion battery pack, featuring an overall capacity of 3.8kWh. A complete recharge can be completed in 30 minutes thanks to its plug-in capability while regenerative braking from the front wheels or the engine can juice it up in six minutes. The LB744 can also be driven in fully electric mode.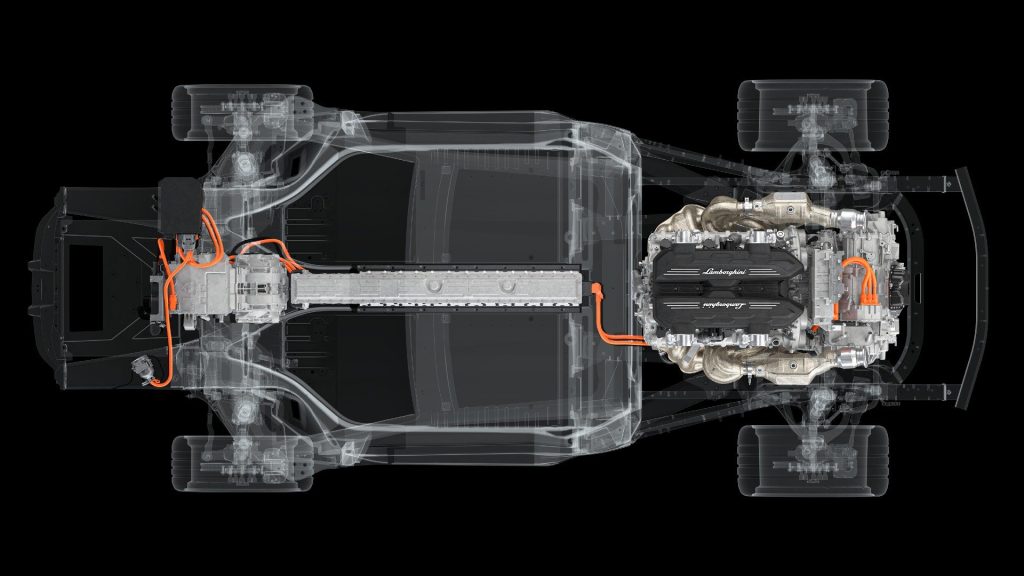 With all that being said, overall CO2 emissions have been reduced by 30 per cent when compared with the Aventador Ultimae without sacrificing that iconic V12 crescendo.
Lamborghini says the hybrid Aventador successor will make its debut "shortly," possibly hinting at a late March 2023 reveal.
Until then, be sure to check out what the LB744 could look like in recently leaked images of the model.