For the first time, a fully blown Chevrolet Corvette Z06 is set to be sold on Australian and New Zealand soil. 
Overnight, General Motors launched the new mid-engined flagship performance beast, confirming a mouth-watering naturally aspirated 5.5-litre V8 producing 500kW of power and 623Nm of torque. Read our full rundown of the Z06 by clicking here.
In a press release, director of Australasia's General Motors Specialty Vehicles division Joanne Stogiannis confirmed the Z06 for down under.
"It was announced this morning that the Corvette Z06 will be manufactured in both left and right-hand drive and we're incredibly excited to confirm GMSV in Australia and New Zealand will be part of the global programme," she said.
"News that the C8 was available as right-hand drive was reason enough to make Corvette enthusiasts cheer, but this latest update is absolutely phenomenal."
It had been reported that by outlets on both sides of the Tasman that the Z06 might not come our way, following matching statements from GMSV that indicated right-hand drive had not been confirmed at the time of its initial unveiling. It's clear now that either GMSV was keeping mum on the matter, or head office had not sent the news down the pipes.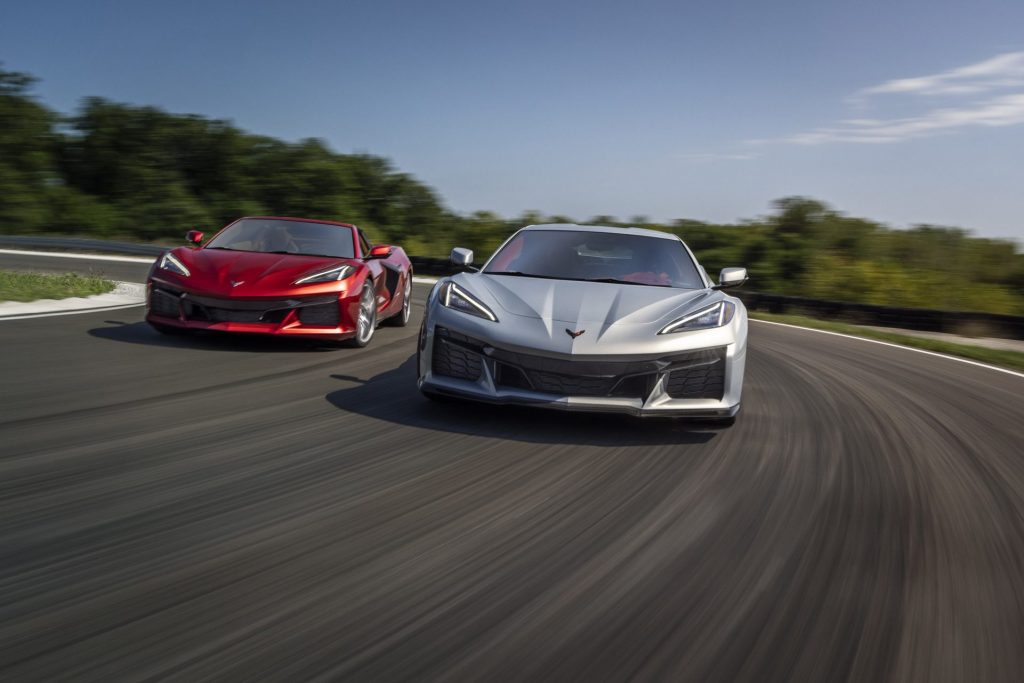 Local pricing and allocation figures are yet to be confirmed, although we expect that New Zealand in particular will get a fairly limited number of units. Stogiannis noted that "details such as price, anticipated arrival timing and number of vehicles allocated to our market will be revealed next year."
As previously reported, Australia and New Zealand's first allocations of Corvette C8 have long sold out, with those now ordering each model in its standard iterations set for longer waiting periods. The first right-hand drive Corvette arrived in the country earlier this month.
Strong demand for the nameplate makes plenty of sense. Despite its long and decorated history, this will be the first time it's been offered in right-hand drive down under. And, in the C8's case, it brings extra hype via its mid-mounted engine.
With pricing for the standard Corvette starting at $154,990 and extending to $197,990, the Z06 has a good chance of squeezing in underneath the $300,000 barrier.
"We're looking forward to the first C8 customer cars shipping from Bowling Green to Australia and New Zealand in coming weeks and can't wait to deliver these to their new owners," Stogiannis added.
"It is an incredibly exciting time to be a Corvette fan!"