The factory-produced first right-hand drive Chevrolet Corvette C8 has been registered on New Zealand roads, marking a historic moment that's been decades and decades in the waiting.
"After so much build-up and anticipation, it's incredibly exciting to see the C8 in the flesh – it's even more breath-taking than I could have ever imagined," says General Manager of GMSV New Zealand, Matthew Taylor.
"It is absolutely stunning and truly is a sight to behold, made all the more impressive that the C8 2LT Coupe is available from $154,990."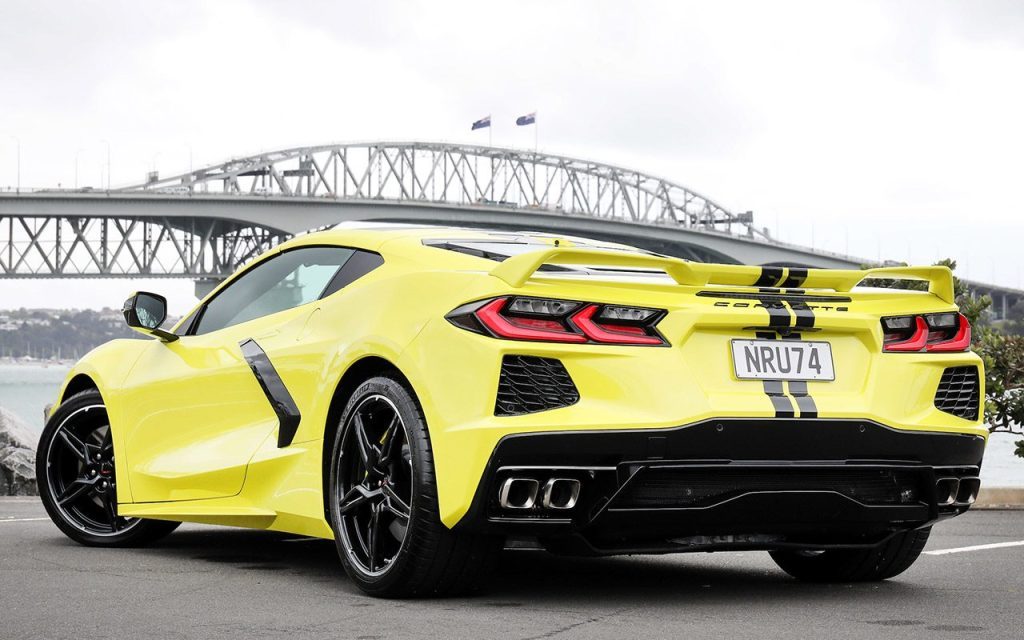 This impossible-to-miss Accelerate Yellow 3LT Coupe will be used by General Motors Speciality Vehicles for local display and activation events.
Although it's here and on the road, the arrival of the country's first right-hook Corvette doesn't mean the full initial batch is here, too. Production of New Zealand's batch of customer C8s has only recently commenced at General Motors' Bowling Green facility in Kentucky.
As previously reported, GMSV New Zealand's first batch of 28 right-hand drive C8 Corvettes has been sold out. However, the brand is still taking interest for future shipments; proudly boasting the model's sub-$200k pricing. 
The local C8 range starts at $154,990 for the 2LT Coupe, rising to $169,990 for the 2LT Convertible and 3LT Coupe, $184,990 for the 3LT Convertible, and $197,990 for the Carbon Edition Coupe. All models come with GM's mid-mounted 369kW 6.2-litre V8.
Taylor notes that GMSV had a full event and activation schedule. But unfortunately that's been hobbled by the ongoing impacts of the Covid-19 pandemic.
"Unfortunately we're hamstrung and unable to commit to a schedule. We know there is huge interest in this vehicle and have every intention of getting it out and about," he added. "Believe me, it is well worth the wait."