After a solid attempt at breaking the Toyota GR Supra's record for most media teasers ever, Chevrolet has finally lifted the lid on the 2023 Corvette C8 Z06 and what makes it tick. And, in a neat added surprise for those of us down under, it's also been confirmed that it will be built in right-hand drive; with Australia and New Zealand set to get respective allocations. 
Up until this point, GM fans have had to make do with a single image of the new model, plus brief clips of its power plant's exhaust note, and shots of it zooming around race tracks in full camouflage.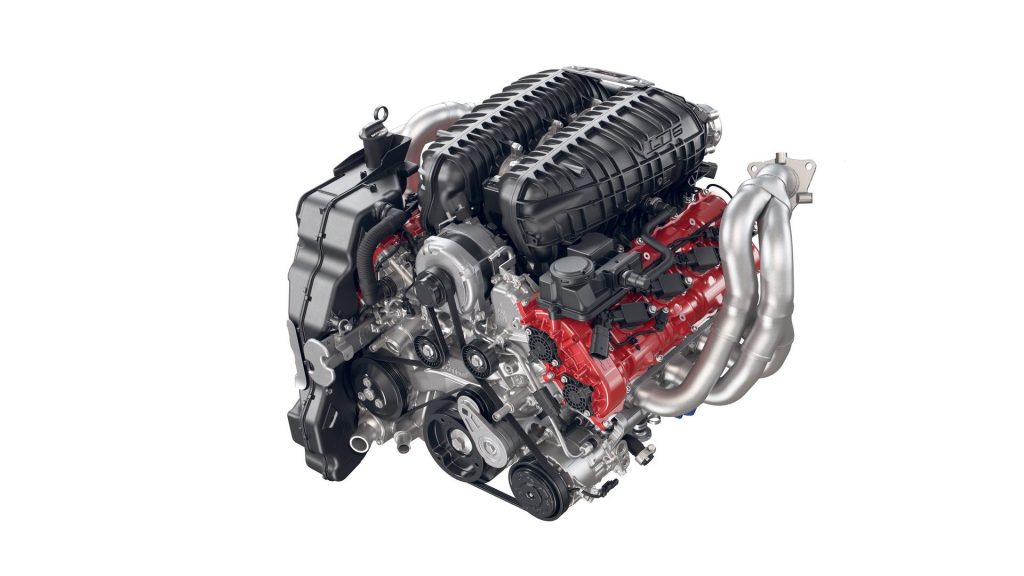 Now, Chevrolet has revealed the lot; and the big news is predictably underneath that rear hatch. As speculated, the hot-rodded variant gets an all-new high-revving 5.5-litre flat-plane crank V8. It produces 500kW, making it the most powerful naturally aspirated V8 ever wedged into a performance car, according to GM.
Given the designation 'LT6', the double overhead cam aluminium 5.5-litre revs all the way to a sensational 8600rpm and produces 623Nm of torque. GM isn't messing around here. This engine comes directly from its IMSA C8.R Corvette racing programme, and features new camshaft heads, a dry sump oiling system, forged aluminium pistons, titanium connecting rods, and all manner of other engine porn characteristics.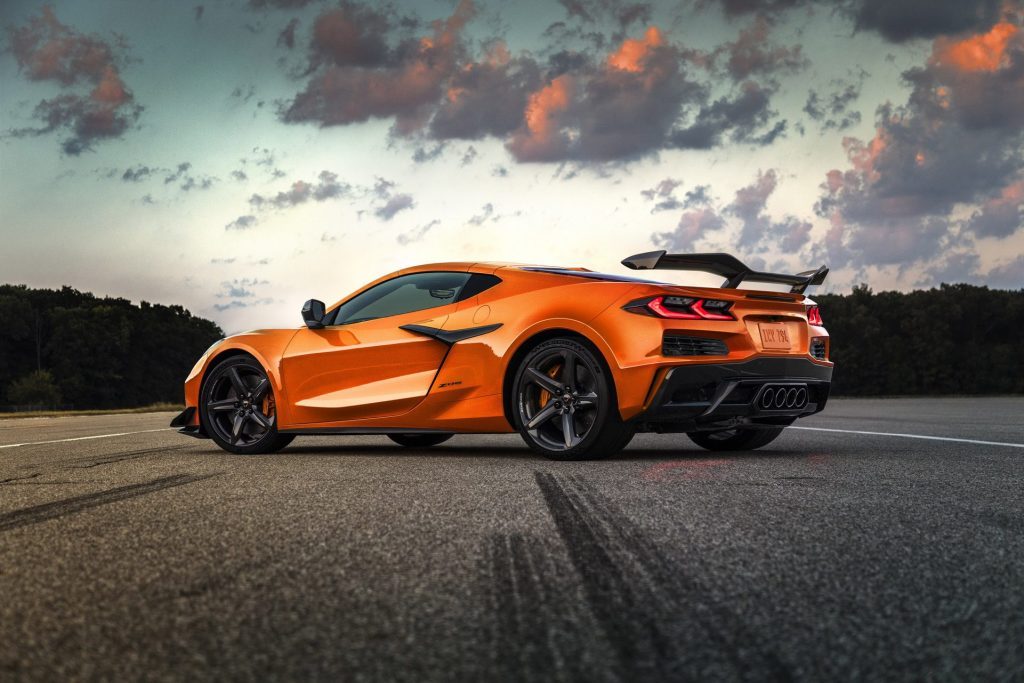 Interestingly, despite all these neat details, Chevrolet hasn't actually announced any of the Z06's performance figures. Perhaps the firm is still chipping away at making the model a Ferrari and McLaren beater on the track.
Along with appeasing those of us who lament the departure of naturally aspirated mills, GM says they passed on forced induction in order to make the engine more responsive and engaging for track usage. The brand clearly sees the Z06 as a track-day weapon, rather than as something to cruise around in.
The spicier bent eight adds another dimension to the nameplate's departure from its traditional front-engined past. Flat-plane crank V8s are most commonly found powering European metal, with exception to outliers like the Ford Shelby GT350 and GT350 R.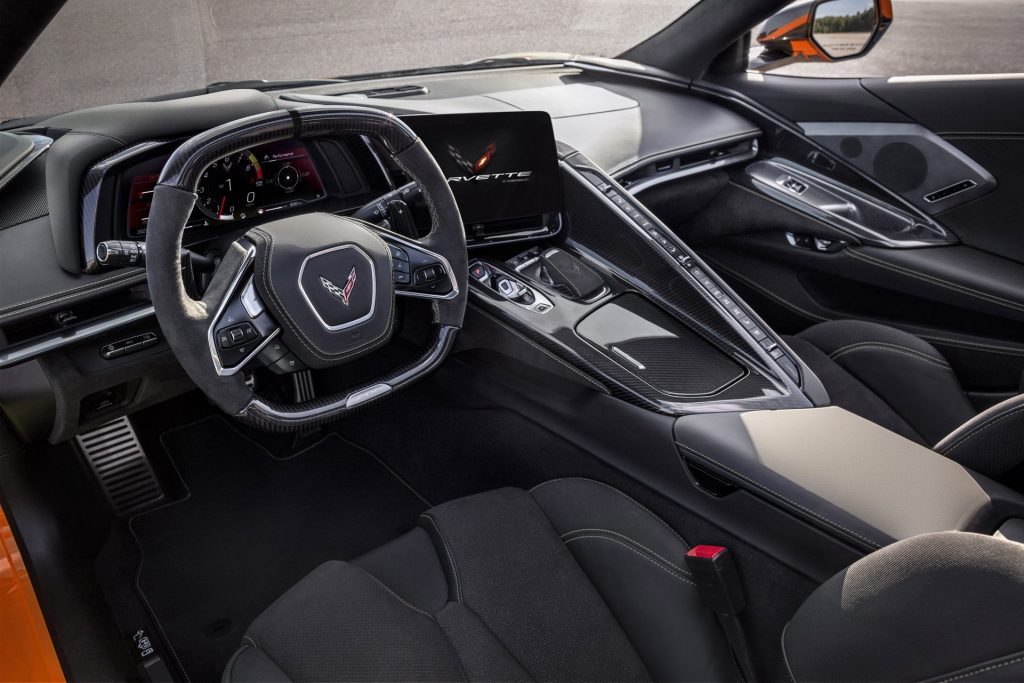 Chassis-wise, the Z06 gets wider fenders to enable a 94mm wider track and enable wider staggered Michelin rubber (Pilot Sports as standard, Sport Cup 2s as an option); 275/30ZR tyres up front and immense 345/25ZR tyres deployed at the back. The added width means larger vents, which in turn feeds more cooling to all the fixtures needing it.
Magnetic ride becomes a standard feature, with GM stating that it's given the front and rear suspension set-up a specific tune for the model. Launch control, active handling traction control, and an electric limited-slip differential also appear.
Stopping power has been beefed up via new stoppers from Brembo, with 14.6-inch rotors with six-piston calipers appearing behind the front wheels and 15-inch rotors behind the rears. All these tweaks, according to GM, mean that the Z06 will be able to pull up to 1.22 lateral g-forces in the corners.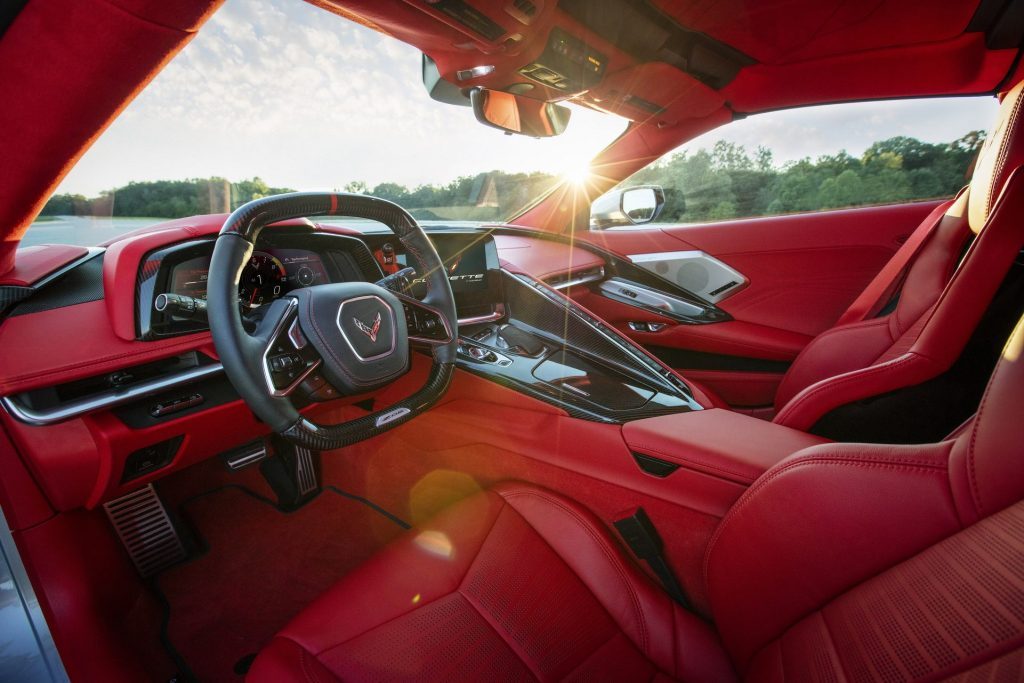 As previously reported, the Z06 gets a fussier, more aggressive snout punctuated by larger intakes and pointier profile. The side intakes are larger and get a lick of carbon fibre trim. Around the back it predictably wears a more aggressive diffuser, with more comprehensive vents, quad exhaust tips, and a sculpted spoiler. The new images also showcase the Z06 in its convertible variant for the first time.
Inside, the unique cabin gets a carbon fibre-rimmed steering wheel along with carbon fibre trim throughout the dashboard and carbon paddle shifters. Customers will even be able to opt for red leather to replace the standard black.
Production of the new model is set to kick off in 2022 for left-hand drive markets, with right-hook production following a few months later. We can't wait to see, and hear, one of these things in the flesh.