Business is booming for premium and luxury SUVs, particularly in these Covid-19 times. And now one of the true giants of the segment, the somewhat pioneering Range Rover, has been given a comprehensive update.
Along with tweaked "less is more" looks, the update includes a new electrification-friendly platform, refined engine options, the option of seven seats for the first time, and most predictably a bevy of new technology.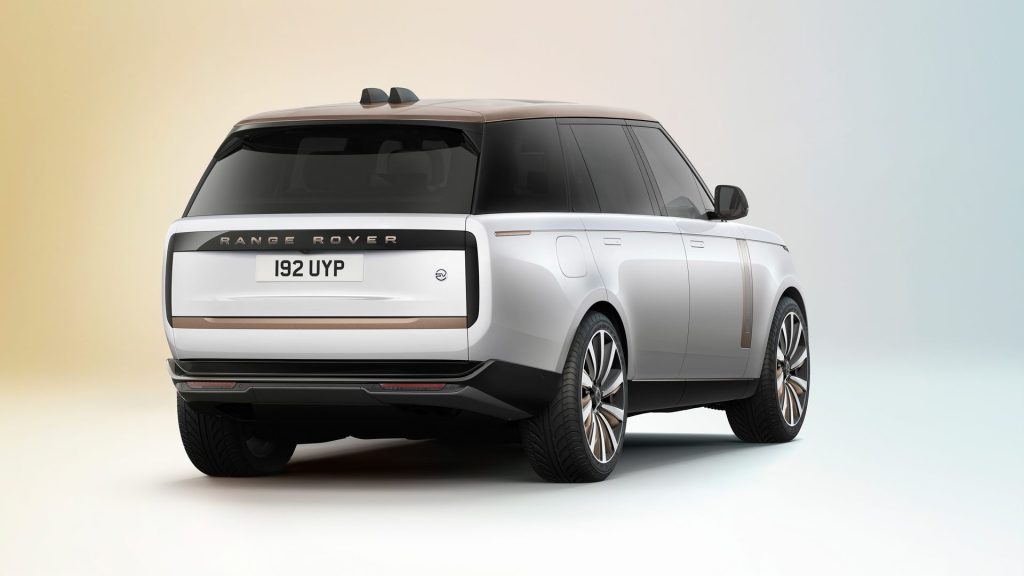 "The New Range Rover is a superb manifestation of our vision to create the world's most desirable luxury vehicles, for the most discerning of customers. It writes the next chapter in the unique story of pioneering innovation that has been a Range Rover hallmark for more than 50 years," says Jaguar Land Rover chief executive officer Thierry Bolloré.
"It is possible to respect your DNA and still project forwards – and that is what we have done. The modernist nature of our design philosophy doesn't follow fashion or trend. It's free from superfluous detail, resulting in a form which speaks to modernity, yet is full of charm and delivers new levels of emotional engagement. The new Range Rover is quite simply the most desirable ever created," adds Jaguar Land Rover chief creative officer Prof Gerry McGovern OBE.
Admittedly, it's tough to ignore that the new 'Rangie' is treading familiar waters in terms of its design. While there are some interesting new elements, it all comes together in a similar way to the outgoing model. Nevertheless, as per our previous reports on the model's leaked pictures, some of those changes are worth a mention.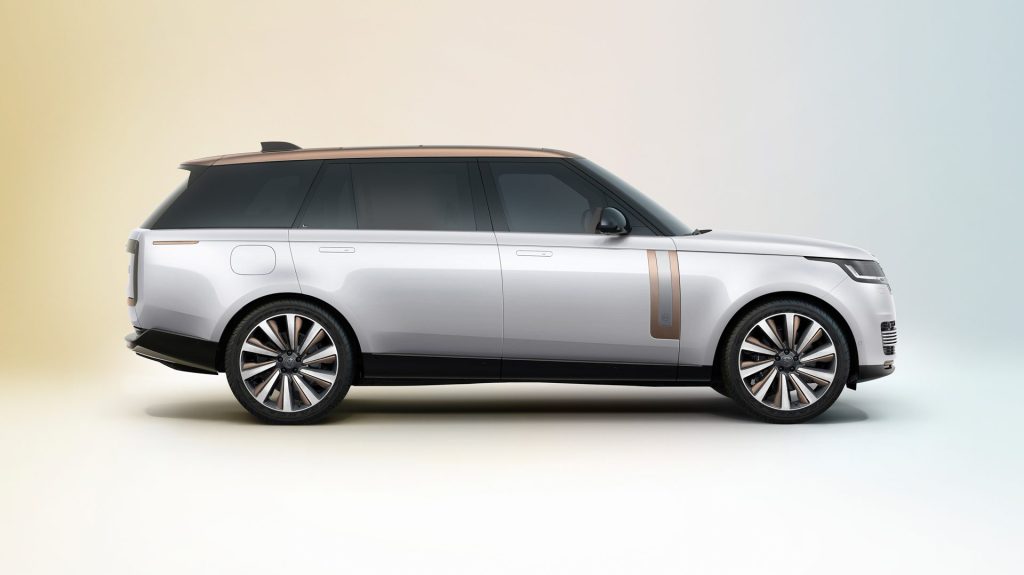 Land Rover's scribes have given the Range Rover's panels an almighty smoothing; resulting in much slicker surfacing across the model's panels. The rearranged front end sports a more bold grille and headlight duo and a more reserved two-bar secondary grille.
The biggest change is at the back. Rear light bars that span the full width of a car's rear end are oh-so-in these days, and Range Rover is the latest to hop aboard the train; making theirs distinctive by having it wrap around to form two traditional tail lights on the flanks before connecting the bases with a strip of chrome.
Underneath sits JLR's new MLA-Flex platform, which is made to accommodate pure internal combustion engines, hybridised engines, and fully electric powertrains. At launch, the model gets a carryover 3.0-litre mild hybrid turbocharged inline six and a 4.4-litre twin-turbo V8 sourced from BMW (as seen in the X5 and X7), and a 3.0-litre turbo-diesel.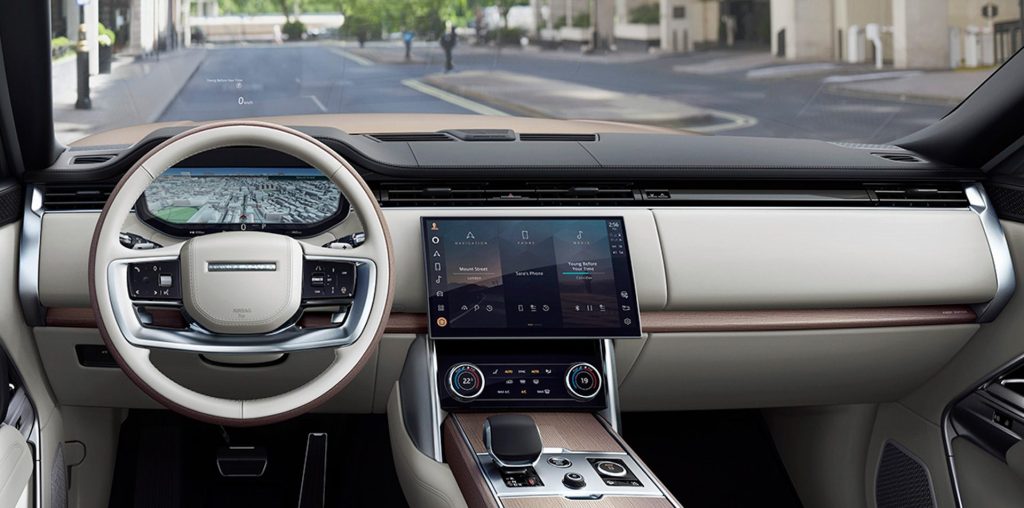 The former gets an unchanged output set of 295kW/550Nm. The V8, meanwhile, sends 390kW/750Nm to its four wheels and can accelerate to 100km/h in 4.6 seconds. Two versions of 3.0-litre diesel will hit certain markets, producing 220kW/650Nm and 257kW/700Nm respectively. All models and powertrain options will get four-wheel steering as standard.
Although it's very much the fashion to be revealing new models these days with some kind of fully electric variant present, Land Rover didn't include one in the launch. However, it's confirmed that one is set to debut in 2024. In the meantime, it's detailed two plug-in hybrid models (PHEVs) instead.
Both get a 38.2kWh battery and a 105kW electric motor, with differing ICE attachments. In base P440e form, output is rated at 323kW combined, while the plug-in flagship P510e makes 375kW and can hit 100km/h in 5.6 seconds. Emissions rate below 30g/km, with electric range rated at a solid 80km per full charge.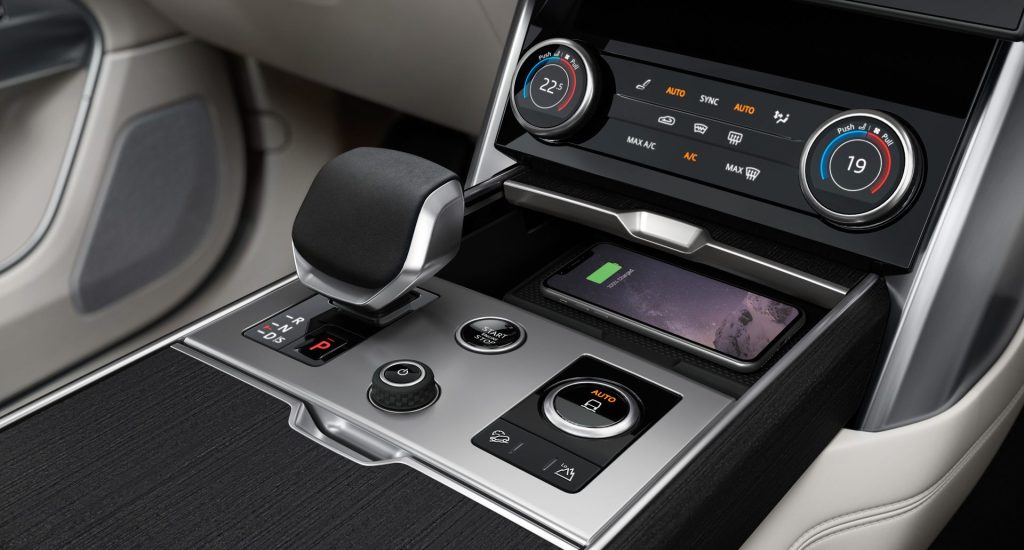 Inside, Range Rover's aims to place themselves a touch above the Beemers and Mercs of the world remains clear. The new SUV has been revealed with all manner of different material and colour options available, complementing a contemporary dashboard layout, and a generous amount of updated technology.
At the centre of it all is the latest Pivi Pro interface, controlled via the central 13.1-inch touchscreen and the 13.7-inch digital cluster behind the steering wheel. It features Amazon Alexa voice control integration, over-the-air update functionality, a 1600-watt Meridian sound system, cabin air purification, and much, much more.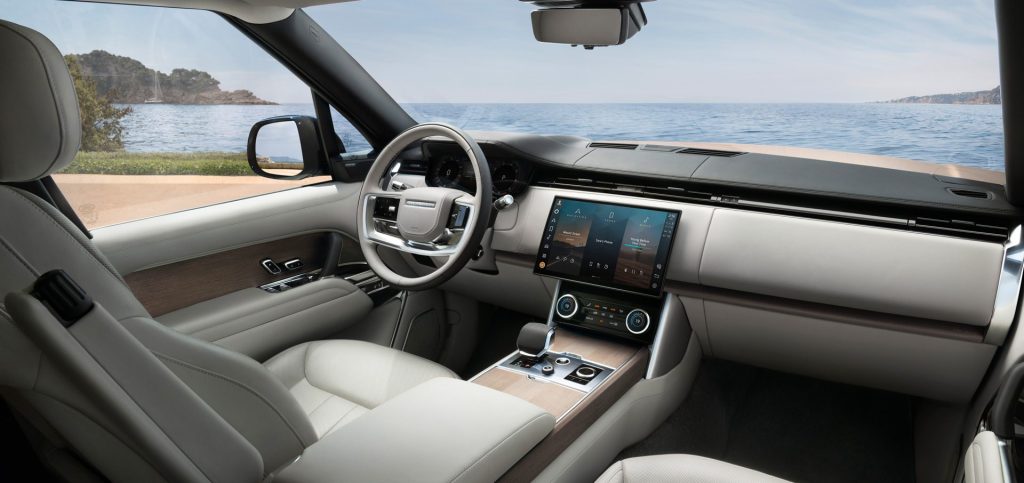 One of the areas where Land Rover has thrown the kitchen sink at the model is in active noise cancellation. It's believed that the mics situated in its wheel arches are the first of their kind used in a noise cancellation system, which also loops in speakers in the headrests of the seats.
The second-row seating resembles that of a fully blown luxury limo, as one might expect from a model with 'Range Rover' stamped across the bonnet. Second-row occupants get optional 11.4-inch screens mounted to the backs of the front seats, as well as a screen mounted in the arm rest between the Executive Class rear seats. There's even a neat optional package that gives the tailgate area its own audio features and leather cushions, making it its own entertainment area.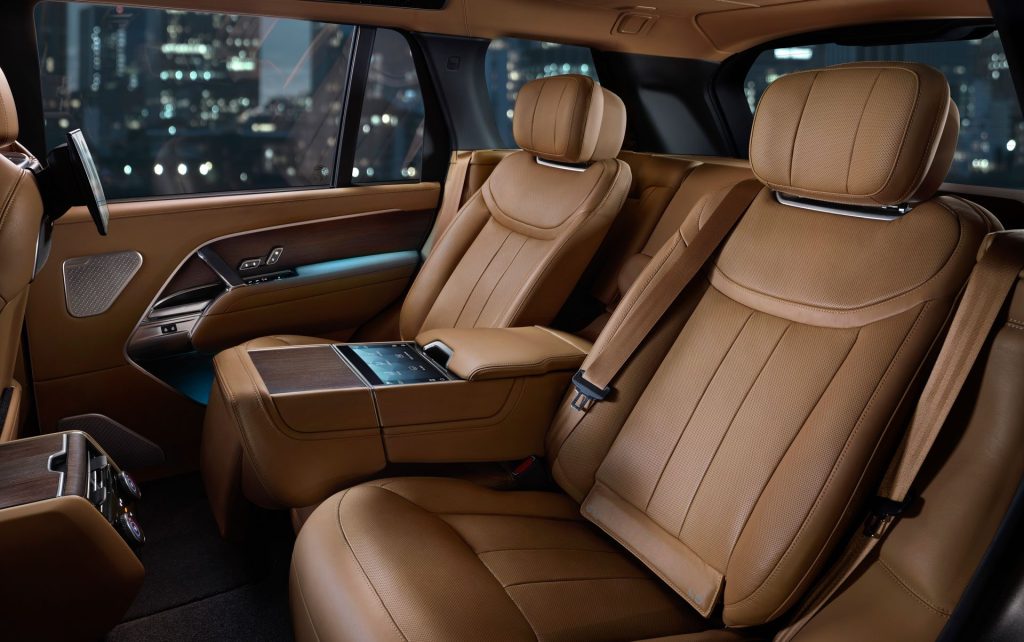 The new Range Rover lands in local showrooms in mid-2022, with high-spec highly customisable SV variants following in late 2022.
"The new model perfectly encapsulates five decades of Range Rover DNA while refining the vehicle to suit the 21st-century technology-immersed customer," says Jaguar Land Rover New Zealand chief executive Steve Kenchington.
"The new model is an evolution of the Range Rover marque – the technology and grandeur details showcase industry firsts, solidifying the unparalleled league of the Range Rover. We are exceptionally proud of this vehicle – it is our most desirable to date."