The European Union (EU) has drafted a plan which will allow carmakers to sell new internal combustion engine (ICE) cars in Europe after 2035 if they are powered by carbon-neutral synthetic fuels.
Reuters uncovered the proposal earlier this week which came about thanks to multiple EU member states refusing to sign the piece of legislation that states carmakers need to reduce tailpipe emissions by 100 per cent by 2035, effectively banning the sale of new petrol and diesel vehicles.
In the draft document, the EU suggests creating a new type of vehicle category for ICE vehicles powered by carbon-neutral fuels. The document also mentions that the vehicles won't be allowed to run on any other fuel.
An agreement is expected to be made by this Thursday at the EU summit.
The push for synthetic fuels has come from opposing nations such as Germany and Italy which wanted more consideration for their use in cars beyond the cut off date.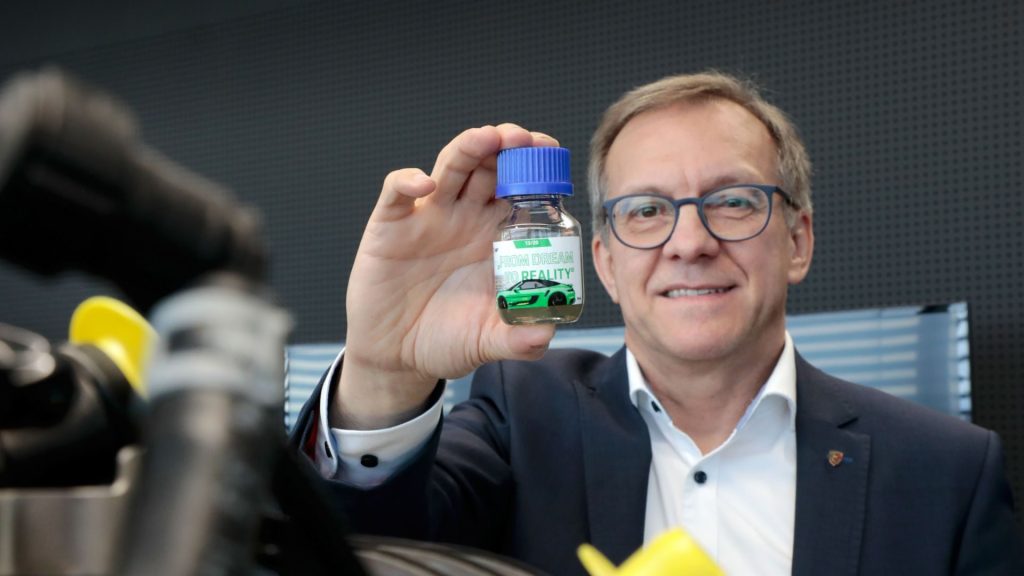 If you aren't already aware, synthetic fuels, or e-fuels, are created by synthesizing CO2 absorbed from the atmosphere which is then synthesized with hydrogen. They become carbon-neutral when the electricity used to power the production facilities is sourced sustainably from wind, solar or hydropower.
Manufacturers like BMW, Lamborghini, and Porsche have each been investing in the fuels for some years with Porsche recently beginning production of its eFuel in Chile and is committed to opening a new plant in Tasmania, Australia in the coming years.
Karl Dums, a senior manager at Porsche, recently said that the carmaker's eFuels will play a major role in achieving net carbon neutrality for the company while decarbonising the world's fleet of 1.3 billion ICE vehicles.
"That's the basis for the concept of eFuels, which enable nearly-carbon-neutral operation of combustion engines. In their fundamental properties, they are no different than kerosene, diesel or petrol produced from crude oil," he said.
While synthetic fuels are still in their infancy, they provide a lifeline to current petrol and diesel cars alongside new models to come. They are also significant for maintaining heritage fleets, powering race series like Formula 1, and keeping car enthusiasts' passion alive for engines.