One potential answer to preserving the beloved internal combustion engines lies just over the ditch with Porsche-backed HIF Global announcing its plans to build a carbon-neutral efuel plant in Australia.
Porsche has been increasing its investment in carbon-neutral efuels for some time now, taking an interest in organisations pioneering the fuel technology along the way.
The German manufacturer's most recent endeavor is somewhat close to home with the development of the HIF (Highly Innovative Fuels) Tasmania Carbon Neutral eFuel Plant in north west Tasmania.
If you don't already know, efuel is created through a process called 'electrolysis'. This is used to make green hydrogen by separating hydrogen from oxygen in water. It is then combined with carbon dioxide from the atmosphere to create the fuel through another process called 'synthesis'.
A huge amount of electricity is needed to do this and to be truly carbon-neutral, it must be renewable. Areas with high winds make ideal locations for these plants as electricity can be harvested from wind turbines.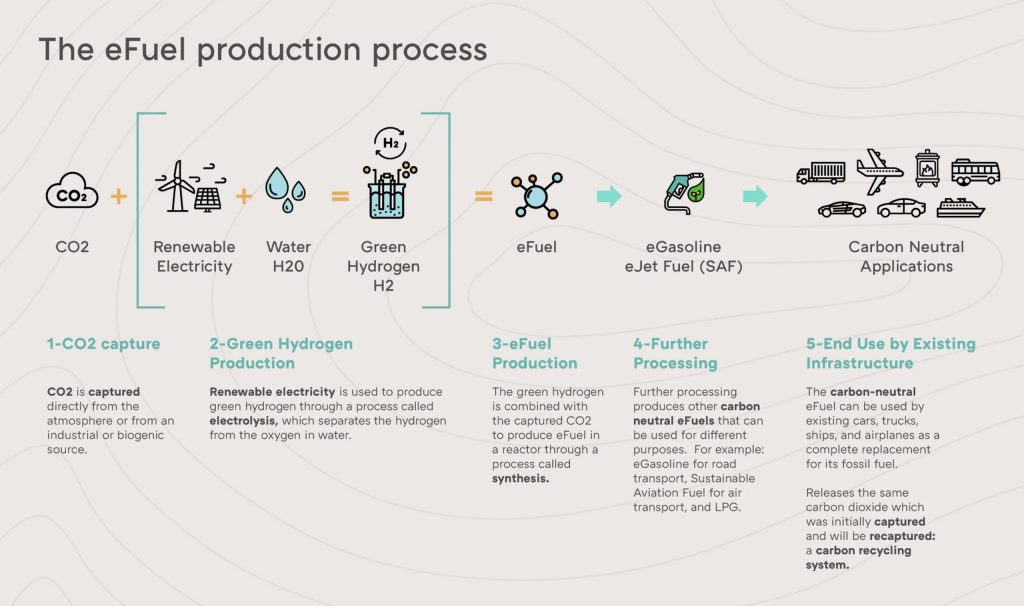 The Tasmanian plant aims to have a 40-year operational life and is expected to produce 100 million litres of carbon-neutral efuels annually.
Porsche, alongside partners Siemens Energy and ExxonMobil, are currently building a similar plant in Chile which is expected to start producing fuel this year.
With the plant being this close to New Zealand, it can only mean good things for supply of the new fuel or even the future of our own efuel production.
Construction is set to begin in 2024 with the plant becoming fully operational by 2026.