It was a maximum points scoring weekend for New Zealand Supercars driver Shane van Gisbergen (SVG), taking home two race wins in Townsville with a dramatic end to the second race.
Race 19 on the Saturday saw Van Gisbergen start on pole only for Will Davison to dive up the inside at the start.
The Red Bull Racing team played their pit stops right, achieving maximum efficiency with tyre changes and refueling, giving Van Gisbergen a fighting chance at reducing his gap to Davison throughout the race.
Drivers jostled for the top three spots amid the race's multiple pit stops.
Towards the end of the first race, Davison was back in the lead with Van Gisbergen fighting through the rest of the field after taking his final stop with 25 laps to go.
After clearing Tim Slade, SVG was 11 seconds down on Mostert in second and a further five seconds off Davison in first.
Van Gisbergen cleared Mostert on lap 75, leaving him with 13 laps to catch Davison who was then seven seconds ahead.
With five laps to go, SVG took first with him going on to win race 19.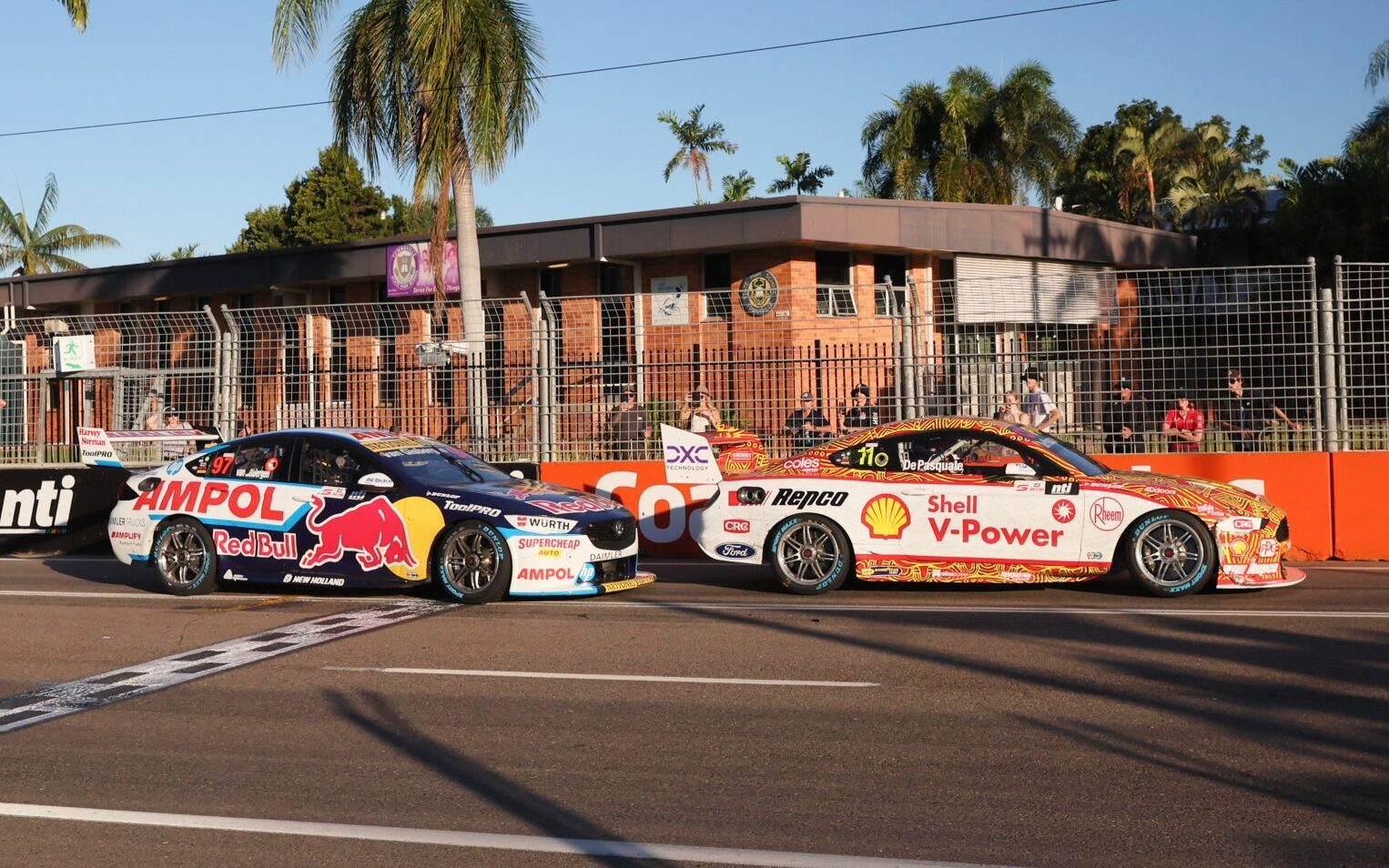 However, the second race of the weekend (race 20) had a far more dramatic end.
Shane van Gisbergen was leading the final three laps when the Shell V-Power Ford Mustang of Anton de Pasquale took a lunge up Van Gisbergen's inside, spinning him in the process.
The two crossed the line with De Pasquale attempting to let Van Gisbergen by. To ensure De Pasquale would take a penalty, SVG stayed behind and sure enough, a five-second penalty was given to the race leader.
That gave the Kiwi his second race win of the weekend after De Pasquale was demoted, scoring maximum points in the process.
Van Gisbergen retains his top spot in the Supercars championship going into the OTR SuperSprint at The Bend Motorsport Park on July 29 to 31.