The fully electric Mini Cooper JCW has been spotted without camouflage, exposing the design of the top-of-the-range model in full before it makes an official reveal.
Images of the hot hatch were uploaded to Instagram by user CocheSpias and show the car parked on the side of a city street with German number plates.
Why the car was left out in the open is unknown but it certainly appears production-ready with nothing to suggest this is a development vehicle.
It looks to have been given a new front bumper with a larger grille and splitter. Other sporty additions include a new set of side skirts, a wider rear bumper, larger wheels, and a subtle lip spoiler atop the rear hatch.
Gone is the internal combustion engine you'd once find under the racing striped bonnet, as a fully electric drivetrain now stands in its place.
Nothing has been said as far as how much power the new JCW makes, but we imagine it will be a bit quicker than its tamer Cooper SE counterpart. To give you an idea, the latter makes 160kW and can accelerate from 0 to 100km/h in 6.7 seconds.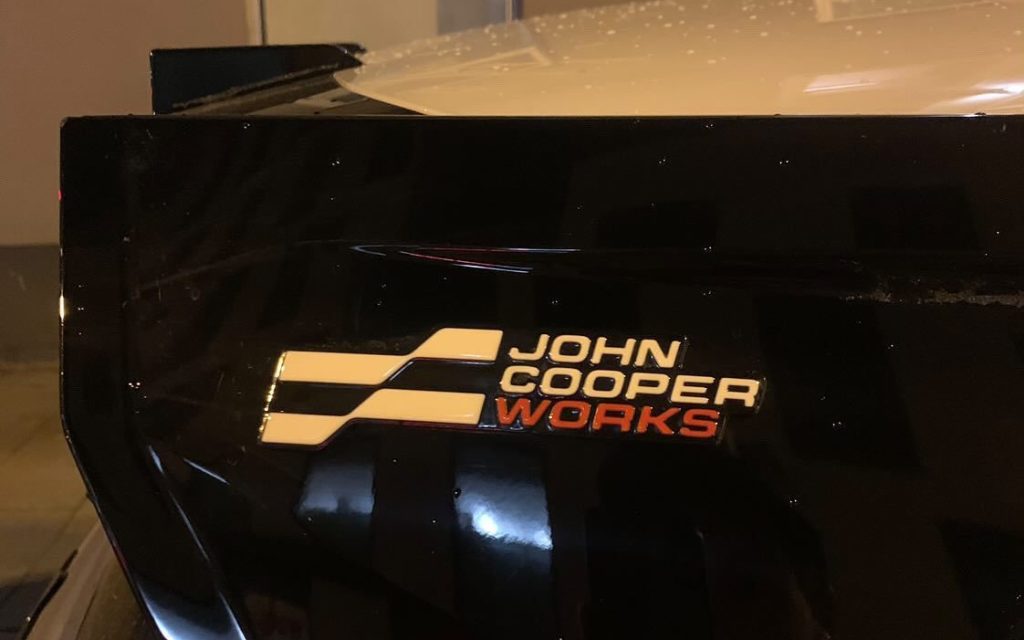 The JCW will likely come with the larger of the two battery options on offer in the regular Cooper, meaning it'll pack a 54.2kWh unit under its skin. With the presumed bump in power, its range will no doubt take a hit, coming in lower than the SE's 402km rating.
The new Cooper is expected to launch next year, but we hear that the JCW will arrive a little later in 2025.