The new Mini Cooper and Countryman have been revealed, with both models sporting fully electric powertrains only.
Designing a new Mini must be tricky, considering the brand is best known for producing small and highly distinctive cars.
As you might expect, the new Cooper has stayed true to its retro and compact design ethos, even as it heads into the electric age. That said, the Countryman is now the bigger that it has ever been.
"The continued high demand for our emission-free vehicles confirms our path to a fully electric future," says Stefanie Wurst, head of the Mini brand.
"Thanks to our electrified go-kart feeling, an immersive user experience and a responsible attitude, the new Mini family is tailor made for urban target groups all around the world."
Cooper enters its fifth generation
Here it is then, the fifth-generation Cooper. It's appearance isn't too dissimilar from that of its petrol-powered predecessor but then again Minis have always stayed true to form.
The new model still features short overhangs and an abbreviated bonnet and characteristic headlights but has been given a suite of modern touches like flush door handles, LED headlights, and fresh triangular taillights that are joined by a black band at the rear.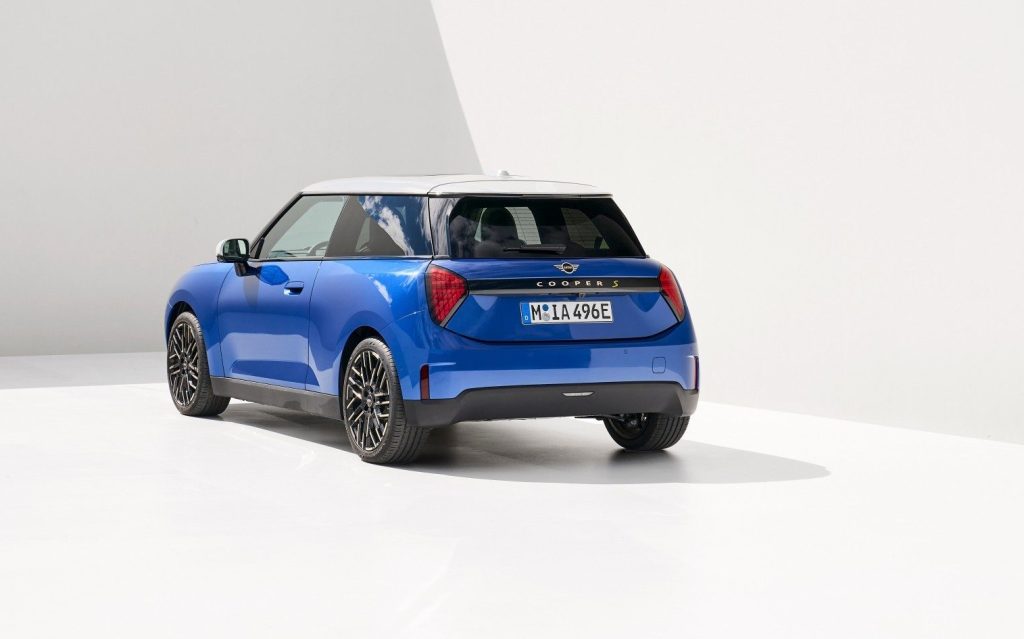 Inside, you'll only find one screen in the centre of the dashboard which doubles as both an instrument cluster and an infotainment system. However, an optional head-up display can move all essential driving information to the driver's field of vision behind the steering wheel.
Mini will offer the three-door hatch in a choice of two different variants, the Cooper E and the higher output and go further Cooper SE. There are also four different trims to choose from, including Essential, Classic, Favoured, and John Cooper Works.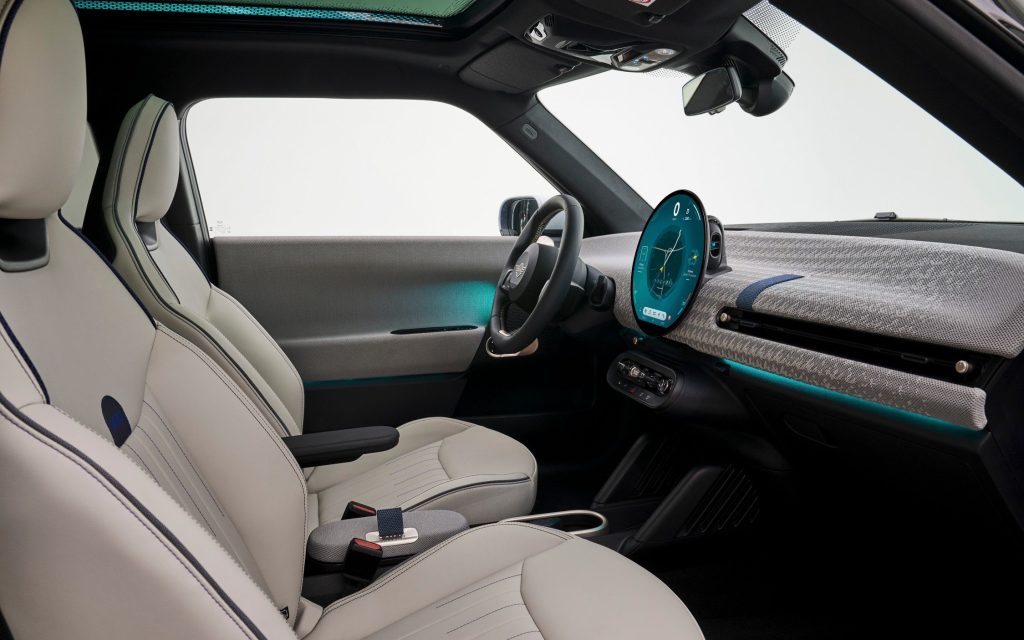 The Cooper E will come equipped with a 135kW/290Nm electric motor, which is enough gusto to accelerate from 0 to 100km/h in 7.3 seconds. Cooper SE is a bit quicker at 6.7 seconds thanks to a 160kW and 330Nm e-motor.
Powering the Cooper E is a 40.7kWh battery which brings its overall driving range to 305km, while the Cooper SE can travel up to 402km thanks to a higher capacity 54.2kWh unit.
Third generation Countryman is bigger than ever
Like its hatchback sibling, the five-door Countryman is now being offered with a fully electric powertrain.
The new model has also grown in size over its predecessor being 60mm taller and 130mm longer, offering more room inside for passengers and cargo.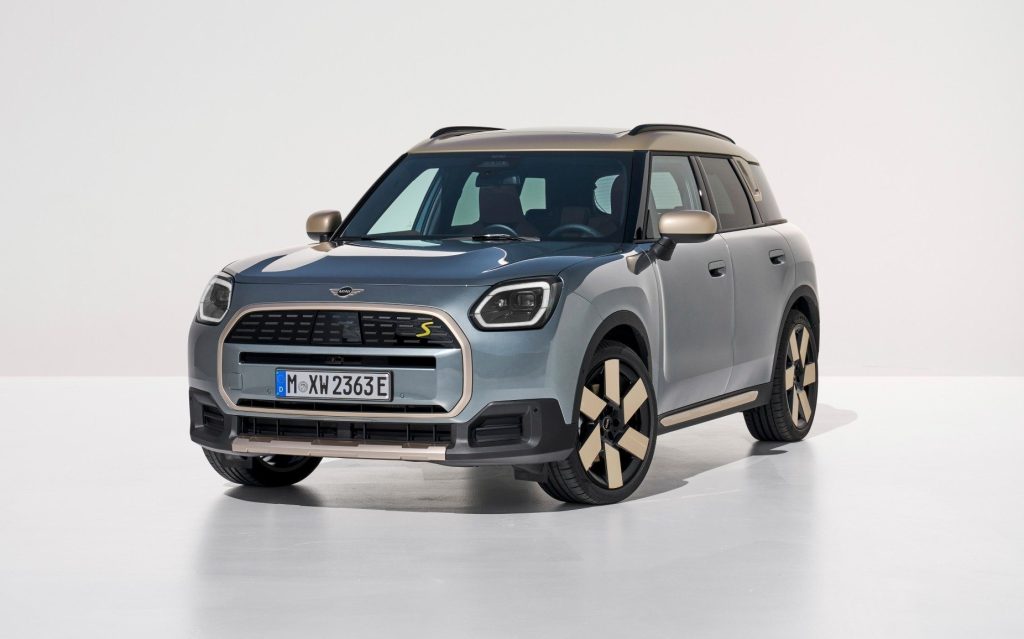 It also dons a modern new look with an octagonal front grille, newly-shaped LED front and rear lights, and a slightly curved roof that leads back towards a distinctive C-pillar. The Countryman also gets flush door handles, helping it cut through the air more efficiently.
Inside, you'll find a similar interior to the Cooper with the circular central infotainment display making an appearance alongside a vast array of recycled textile materials.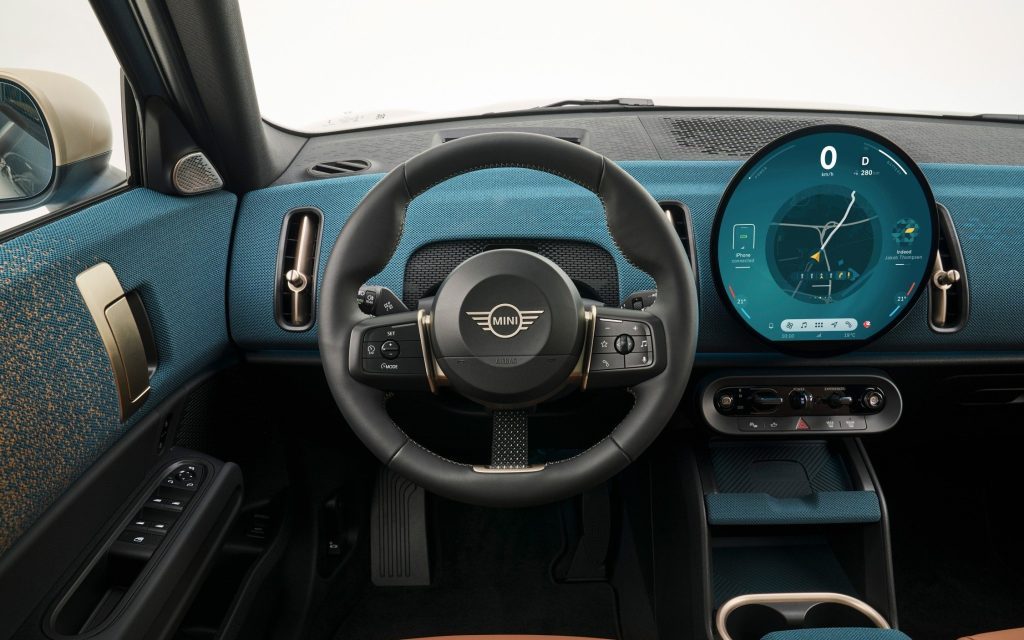 The Countryman will be offered in both E and SE variants, as well as Essential, Classic, Favoured, and John Cooper Works trims.
In terms of power, the Countryman E produces 150kW and 250Nm of torque from a single electric motor which enables a 0 to 100km/h sprint time of 8.6 seconds.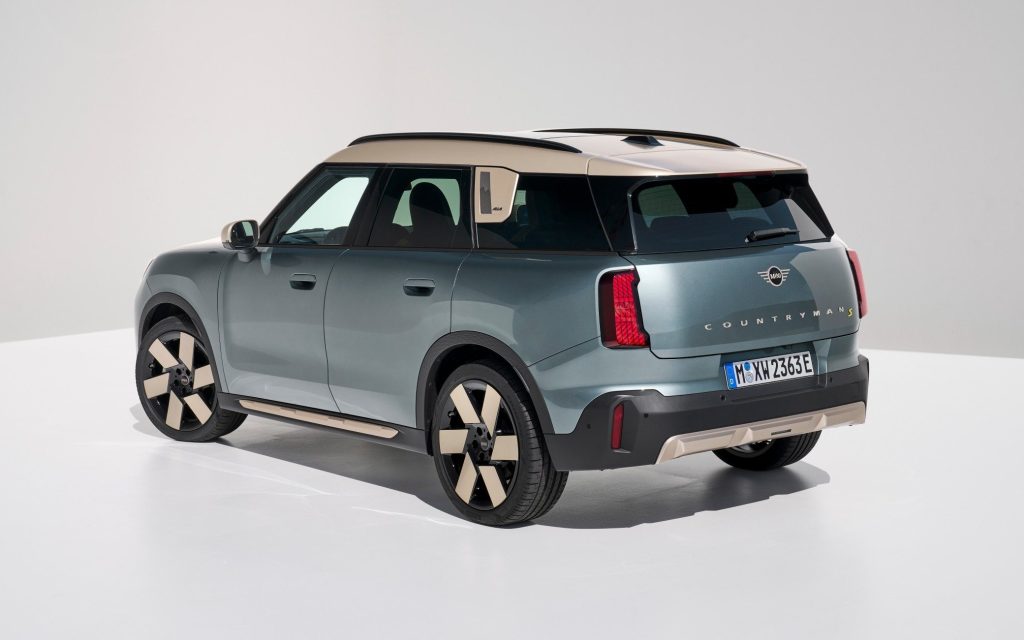 The Countryman SE gets a 230kW and 494Nm fully electric powertrain which puts its power to the road through all four wheels, achieving a sprint from 0 to 100km/h in 5.6 seconds.
A range of petrol engines will also be offered in the five-door model under the Countryman C and S nameplates.
Local pricing and availability
Both the new Mini Cooper and Countryman will go on sale in New Zealand towards the later stages of 2024, with pricing expected to be announced closer to then.
In addition to the aforementioned models, Mini also plans to reveal the Aceman crossover in April 2024.