A luxury car dealership in Wellington has been spray-painted by climate activists from Restore Passenger Rail.
The incident occurred at Gazley Motor Group on Thursday afternoon at around 1:30 pm, where two protestors sprayed red paint all over the windows of the showroom.
Images of the incident show that police officers had already arrived on the scene where one of the activists had reportedly glued themselves to the footpath.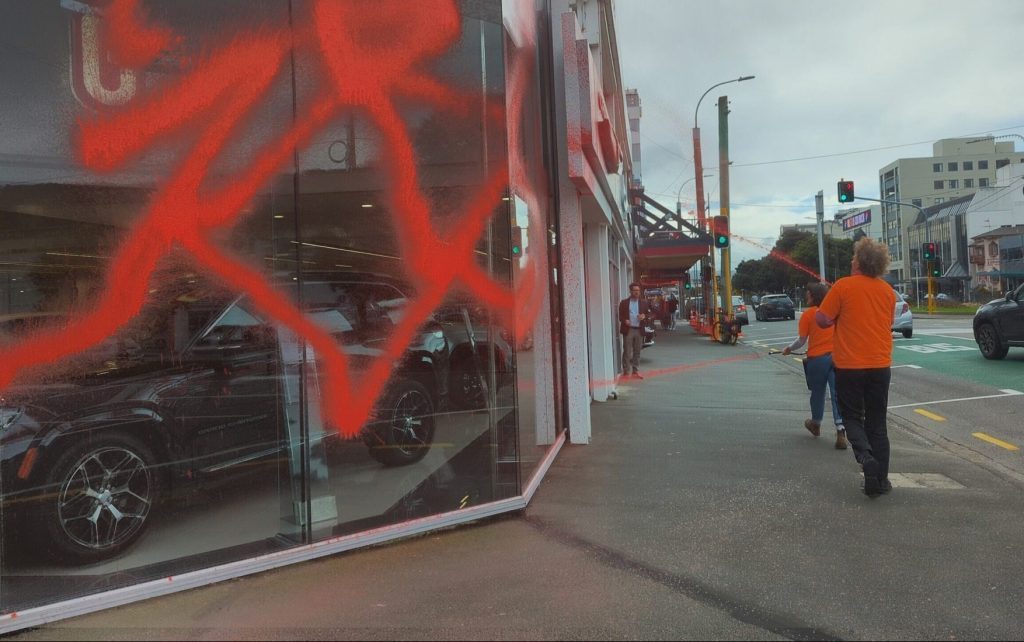 "Your luxuries are killing us. The people selling these 200 thousand dollar utes and SUVs don't care about our future," a member of the group said in a statement.
"The obscenely rich are lobbying against us having sustainable transport systems, and are turbocharging the climate crisis with more motorways and more luxury emissions."
Today's protest is another act that Restore Passenger Rail hopes will convince the New Zealand Government to restore a nationwide passenger rail service and make all public transport free in the name of reducing emissions.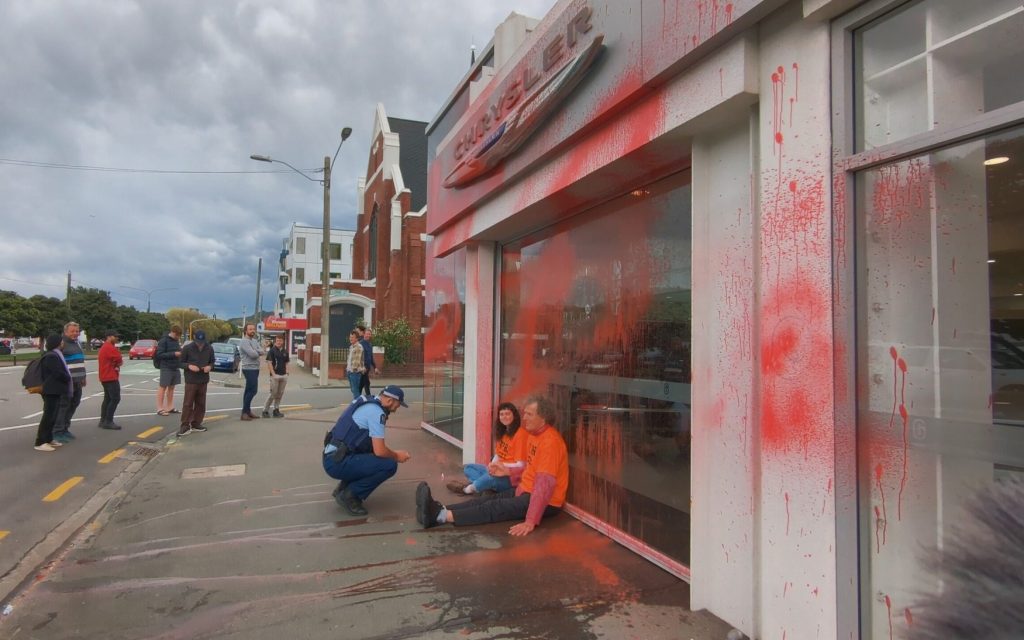 The group of climate activists has been causing disruption across the country over the past few months, with most of its protests seemingly occurring on Wellington's streets and motorways.
We understand that three people have been taken into custody following today's events.