There's nothing quite like swapping between vehicles from the same make, especially if they share powertrains. In this instance, we changed PHEVs from Jeep's Renegade 4xe to the Compass with the same suffix, the latter slightly bigger, a tich more expensive.
We'd got precisely 50m down the road before I was thinking this is the best $7.5k extra you could spend on a vehicle upgrade ($77,490 vs $70k). Actually, we hadn't even left Jeep HQ and were thinking that the Compass has much greater presence as well.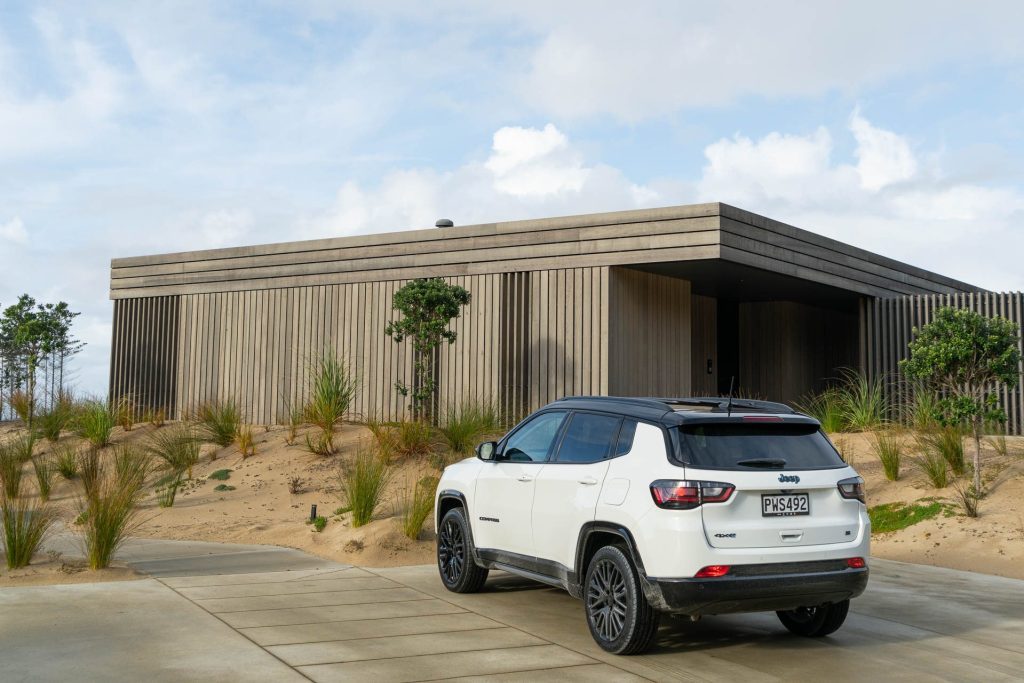 It looks more upmarket and sophisticated than the Renegade, outside and in. It's like Honey, I shrunk the Grand Cherokee. It looks especially fetching with its contrasting gloss black roof and alloys, and white body. Moreover, any other body colour adds $1000 so white is right.
The interior is much more sophisticated too. All the fittings are better quality, it's quieter and smoother on the go, and the plaything of an infotainment screen in the Renegade is replaced by a much more appealing unit twice the size and with far better resolution and speed in Compass.
There's wireless AA and Apple CP, along with a Qi charger. And Park Assist is nice for those who can't.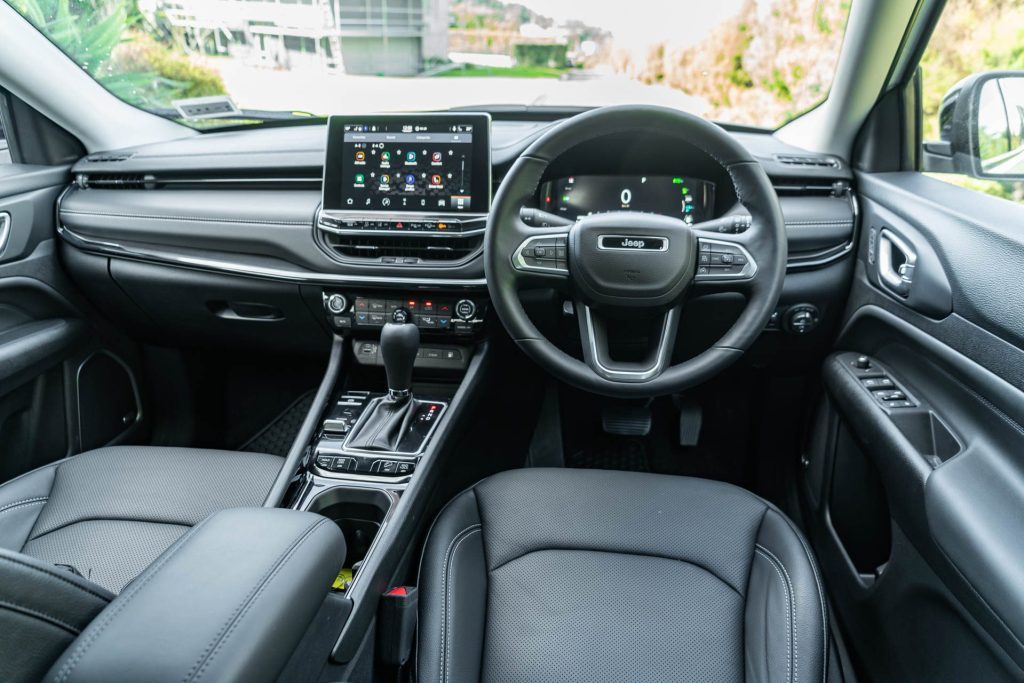 Functionally the two vehicles are similar, both pretty button intensive but that's merely a matter of relearning where everything is, and also becoming accustomed to a new touchscreen layout.
Surprisingly there isn't that much difference in overall size (4400×1800 Compass length and width vs 4250×1800 for Renegade) but Compass feels bigger and really is in the luggage compartment (438 vs 351L) which is more sensibly shaped. The floor can be set low or high too, for added space or a more even floor after split folding.
You get more kit with the Compass as well. Immediately noticeable are traffic sign recognition, and a gesture controlled power tailgate. The gloss black 19-inch alloys are sweet too.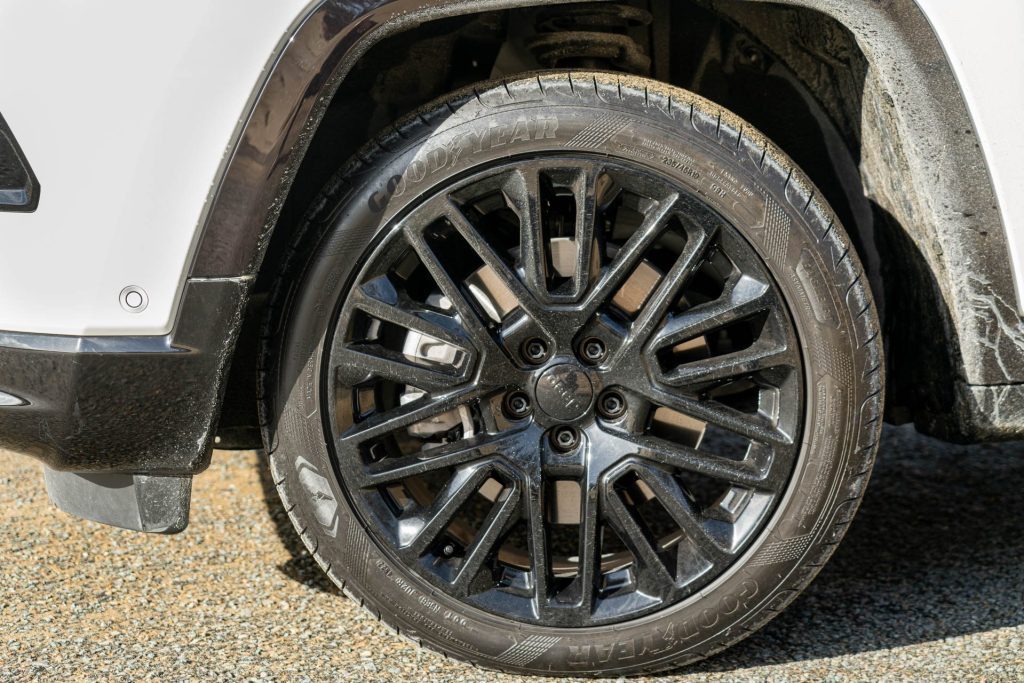 As with Renegade, our particular drive example featured the $5k premium pack, with things like powered leather pews, with ventilation and driver seat memory and 40/20/40 split folding. If it were us, we'd probably give that a swerve and we'd spend the $4025 government rebate on a wall charger to rezip the 11.4kWh battery pack.
It nets you a claimed 50km of urban travel (more like 40-45 in reality) so you will be wanting to recharge each night to meet the 2.2L/100km overall fuel efficiency figure.
That compares with 10.8L/100km for the Compass with the 2.4-litre motor. On that, the similarly specified Limited costs $55k and once fees and rebates are accounted for, there's a $12k premium for the PHEV.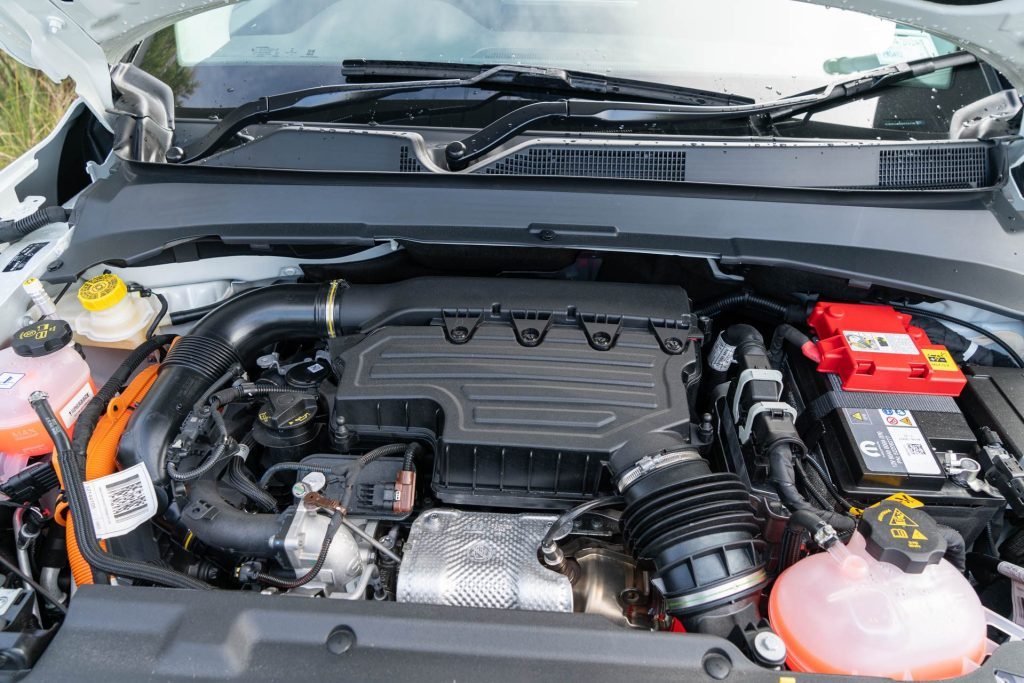 This is more refined in the electric mode than Renegade, and it is highly specified including nav, Alpine sounds and all the expected safety gear, right down to warning bongs that frighten everyone aboard.
As to performance, there's nothing in it for the two PHEVs as they both weigh much the same (1835kg). The Compass 4xe is much quicker than the 2.4-litre Compass, by 3sec for the sprint and over 2sec for the overtake.
Plus it goes nicely enough in town on electric power alone, and on the open road to speeds around 100 providing it's on the flat or downhill.
Only for 45km mind but you've still got another 450km or so of range from the 1.3T IL4, and a top up of the 37L tank will take about five minutes. By contrast, it takes about 90min to recharge the battery with a wall box and six hours using the three-pin plug.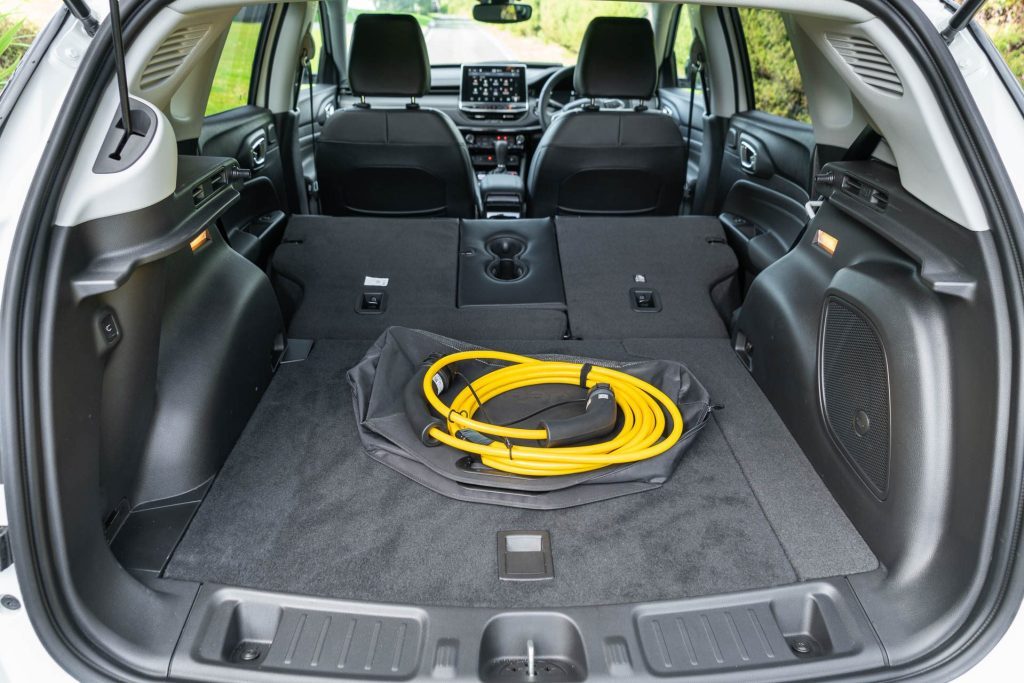 Fuel use for us ranged from under 2L/100km (in town, thanks to the electric running) to 6.7L/100km on the highways in hybrid mode. In this setting, it often slips into electric-only drive when the load is low.
As with Renegade, this prefers cruising to bruising and it's again because of its six-speed auto. Boxes with six cogs should be manual only. Floor it and the 4xe eventually gets the message but it's just easier to let it cruise where it's happiest and the most energy efficient.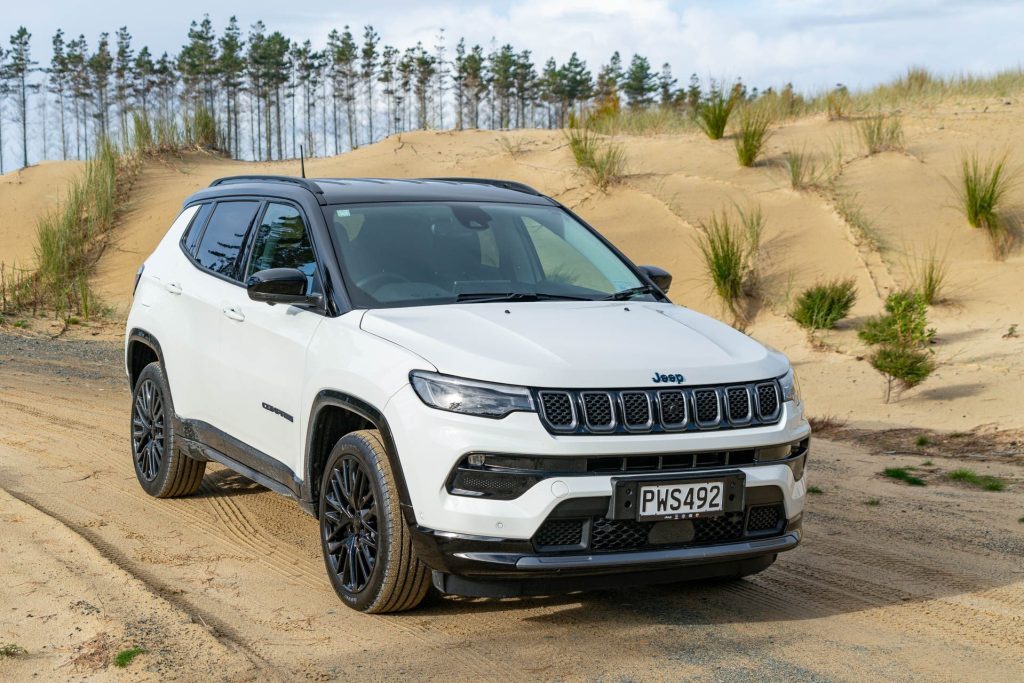 For those wanting extra ability, more than just berm hopping, the 4xe set-up should do the trick. The motor is located at the rear axle so AWD is always on tap, the response almost instantaneous. Plus there's the Selec-terrain TC system, optimised for various conditions. We found it offered good control on dirt roads.
The 4xe should appeal to adventurous EV wannabes who don't want long charge times and like weekend getaways to be hassle free. It's our pick of Jeep's 4xe trio.
| | |
| --- | --- |
| Model | Jeep Compass S 4xe |
| Price | $77,490 |
| Clean Car Discount | Rebate – $4,025 |
| Engine | 1332cc, IL4T – 132kW/270Nm |
| Drivetrain | 6-speed auto, AWD |
| Fuel Use | 2.2L/100km |
| C02 Output | 49g/km |
| 0-100km/h | 7.23sec |
| Weight | 1845kg |