Moto Guzzi likes to keep things traditional, especially when it comes to its V7. We ride the new Special to see how much things haven't changed.
With modern bikes you typically get a boatload of technology but with retro specials like the latest V7 Special you see here, not so much; it's more of a stripped back analogue experience. Okay, so there's ABS but forget about cornering ABS or fancy engine modes. It's wrist extended, wrist flexed and TC to stop slides in the wet.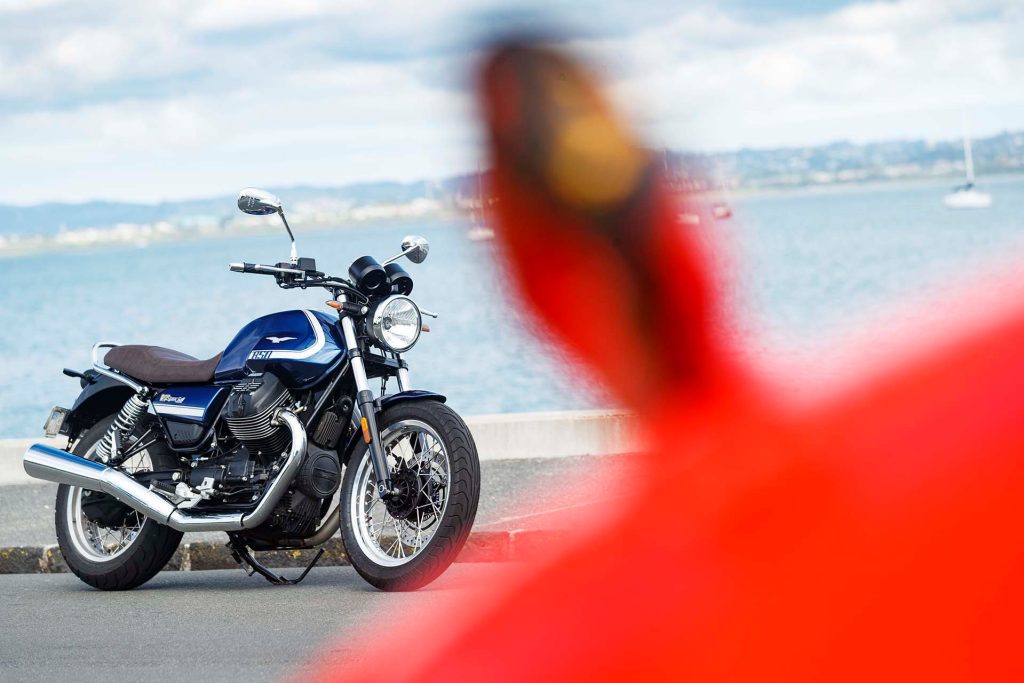 And that level of fitout is appropriate on a machine that has been in continuous production for over 50 years. Its ancestor first rolled off the Mandello Del Lario production line in 1967 so this has plenty of heritage. Even then like now it had the across-the-frame V-twin layout and shaft drive. In reality this more closely resembles the 1971 V7 Sport, except that the original flat handlebars are now much more upright for an easygoing riding style.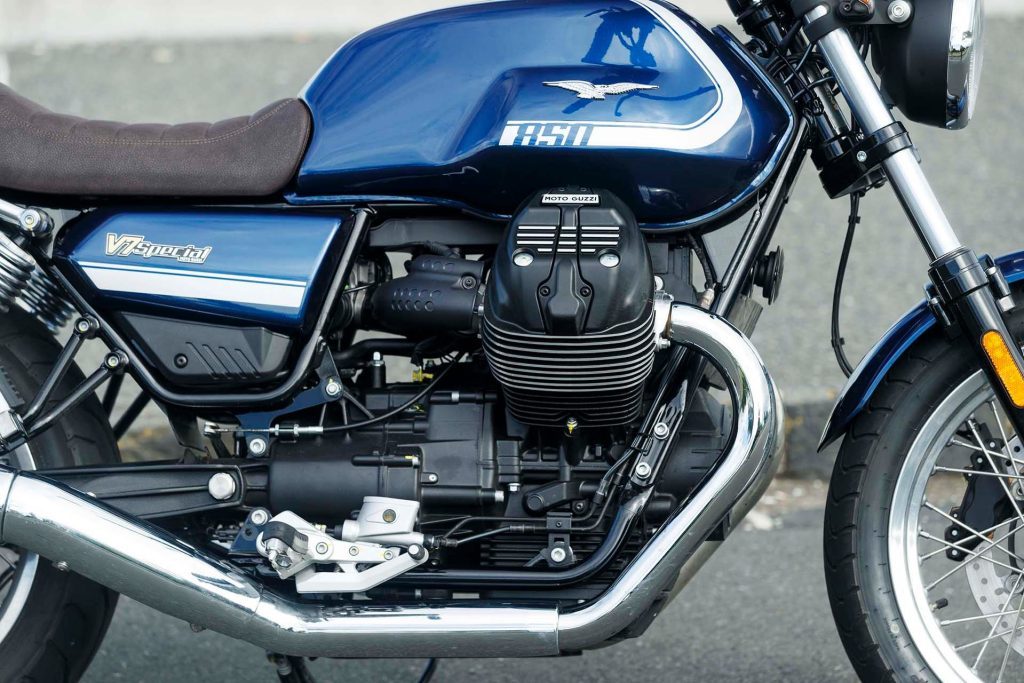 And style this has buckets of. It is so sweet to behold, the retro vibe obvious, the lines Guzzi traditional. There's plentiful chrome and black paint, the eagle emblem in evidence, beautiful curvy pipes, rounded headlight, an elegant grab bar. Colour options for the V7 Special 850 are blue and grey.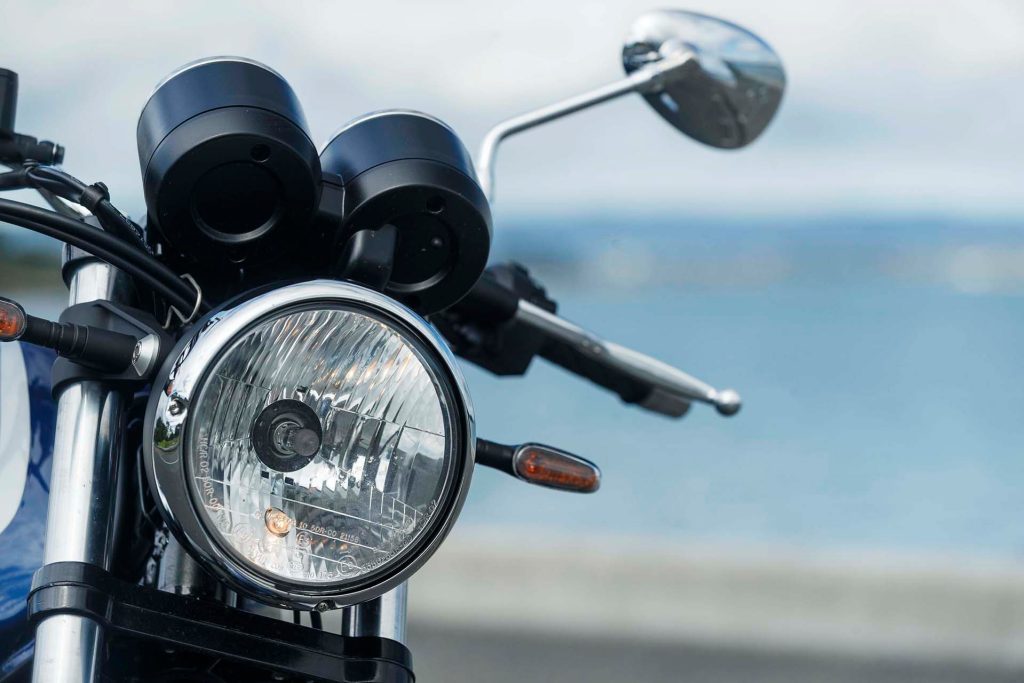 Special? How?
What's different about this latest V7 dubbed Special is that it inherits a detuned version of the V85TT donk, giving it 25 per cent more power than the old 750cc V7. There's still not what you'd describe as excessive mumbo emanating from the air/oil-cooled motor but it's now Euro5 emissions compliant. Bank on 65hp (48kW) at 6800rpm, and 73Nm at 5000rpm. Around 80 per cent of that is flowing by 3000rpm evidently.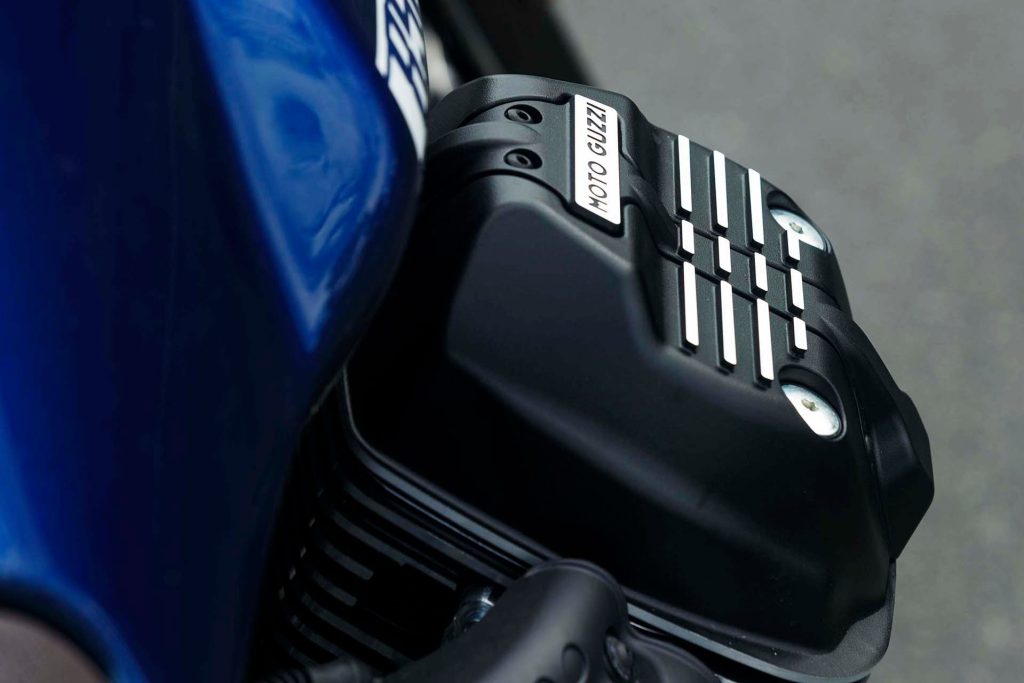 Guzzi engines are kind of polar opposites to those in sports bikes that need revs for torque. This one is typical of the cruiser breed, beavering away beautifully from 3000-4500rpm. Often as not you're in top gear and seldom need to shift, except for tighter road conditions or when overtaking. There's a fair amount of buzzing going on in that typical V-twin manner, especially around 80km/h in top which is about 3000rpm. Even the tacho needle vibrates at that point. However, the closer you get to 100, the less tingly it is, and by an indicated 110 or 4000rpm in sixth, all is calm, the mirrors clear. This also seems to be the bike's happiest place, though it will run to much higher than that. However, with the upright riding position and lack of weather protection, you're open to the elements so there's kind of an inbuilt speed limiter.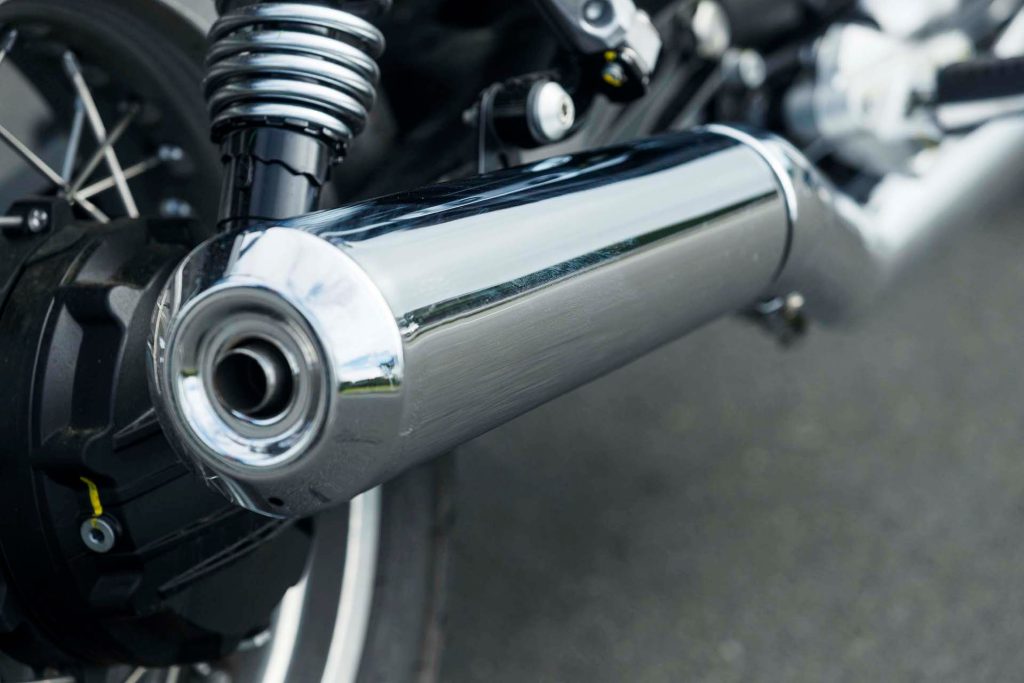 With all the wind roar there's not much in the way of mechanical noise or maybe it's simply drowned out. You can hear gear whine mainly, from the engine and shaft drive unit. On that, at start up there's a minor rocking if you blip the throttle but otherwise no hint of the shaft drive torque effect on the go. Slip into first and there's never a clunk, just a solid engagement. Good luck finding neutral though; it's not that easy. And upshifts are sometimes clunky affairs.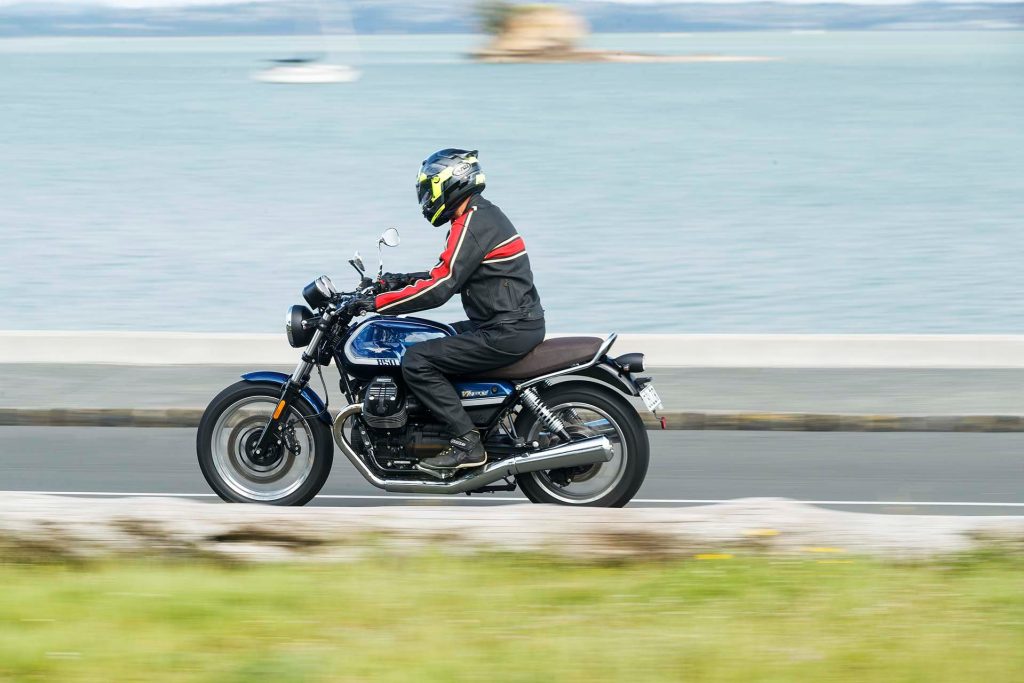 More show than go
Even with the 850 mill, a speed demon this isn't, especially off the line – the clutch doesn't allow drag-style getaways. It hits 100km/h in a touch under 5.5sec, requiring an upshift to third, while an overtake in third gear alone is dusted in 3.5sec if that gives some hint as to haste. Should you need to overtake, a single downshift has the engine operating around peak torque so trucks with trailers are dispatched easily enough.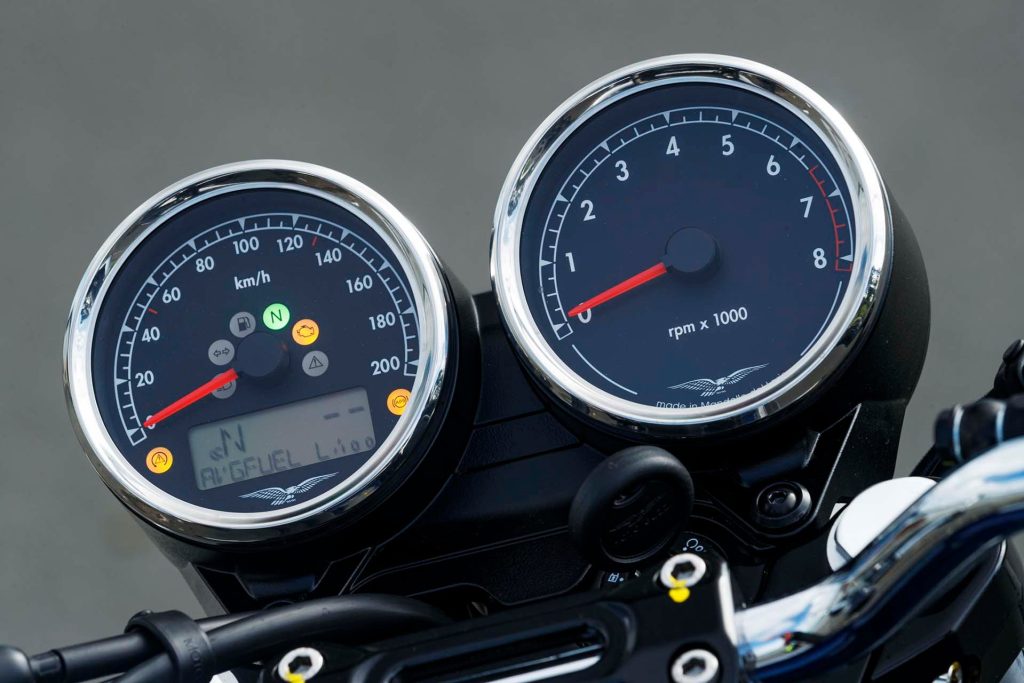 On the retardation front, its 330mm single disc is slowed by a conventionally mounted four-piston Brembo caliper that does the trick rather well, even better with the rear brake in tow.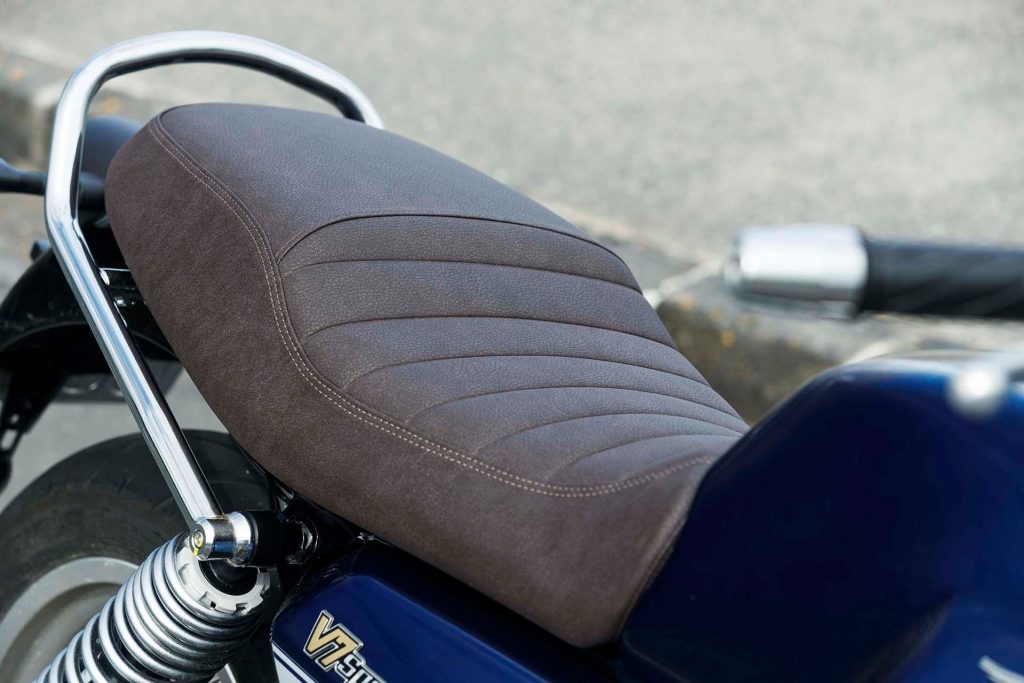 That's the thing about the Guzzi approach; it seems to do everything with a degree of ease and nonchalance. We rode it on a typical spring day; windy, dry, wet, calm, the whole nine yards. And it seemed happy enough in any of these conditions. That said, it's not a thing that likes to be rushed so it retains that characteristic from the olden days; this is happiest just tooling along, cruiser style.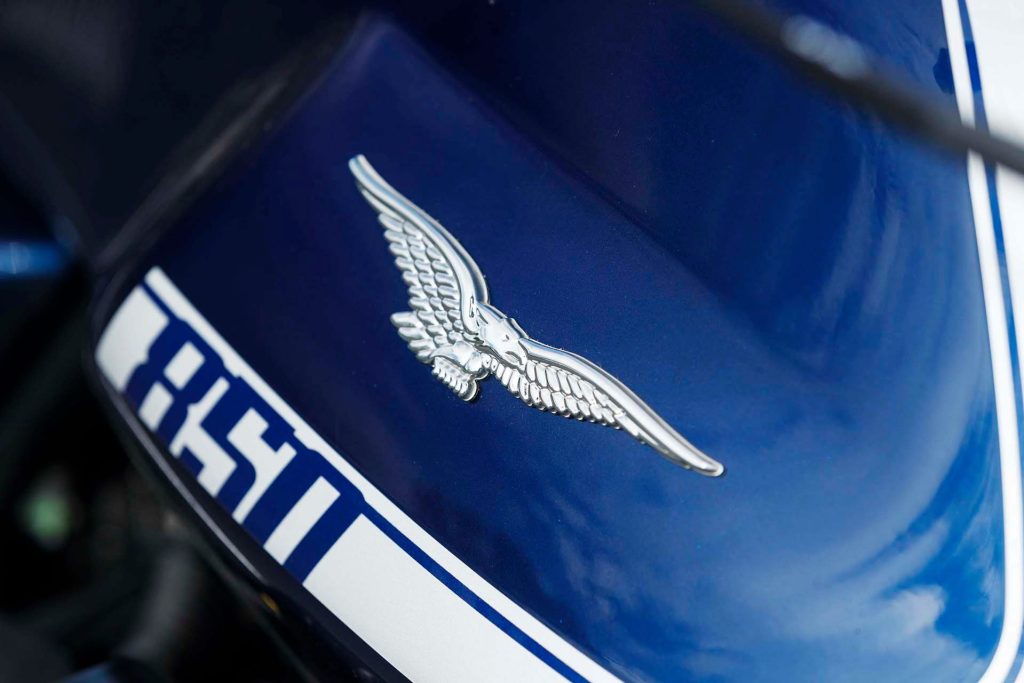 Some have suggested it doesn't handle engine speeds below 3000rpm that well. What tosh. It will pull away smoothly from 2000rpm and even below that without complaint. And that's something you'd expect from a machine making the bulk of its torque at 3000rpm. Round town fourth gear is about right for urban speeds because of tall gearing. The upshot is that it's easy on fuel, cruising at 100km/h using less than 4.0L/100km. Not that there's cruise control to draw upon but like we mentioned it is smooth and easygoing around the legal limit, with just 3500rpm showing.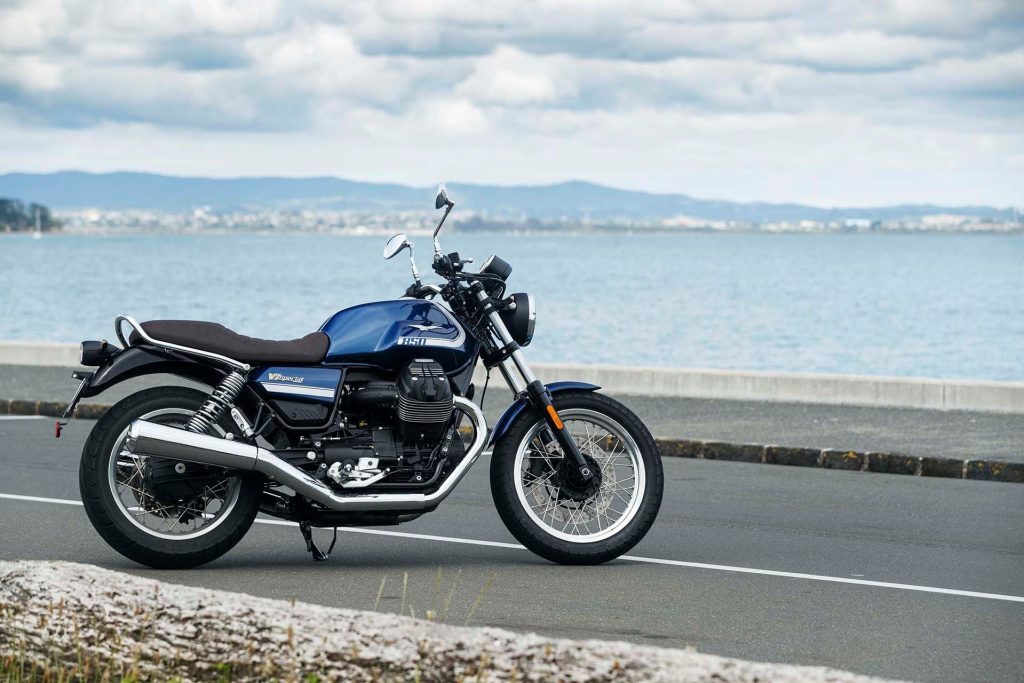 Sit back and relax
The riding position is the same, a comfy triangle with feet directly below mildly flexed hips and knees. Its elongated pew is rather alluring too, the brown finish contrasting nicely with the blue paint.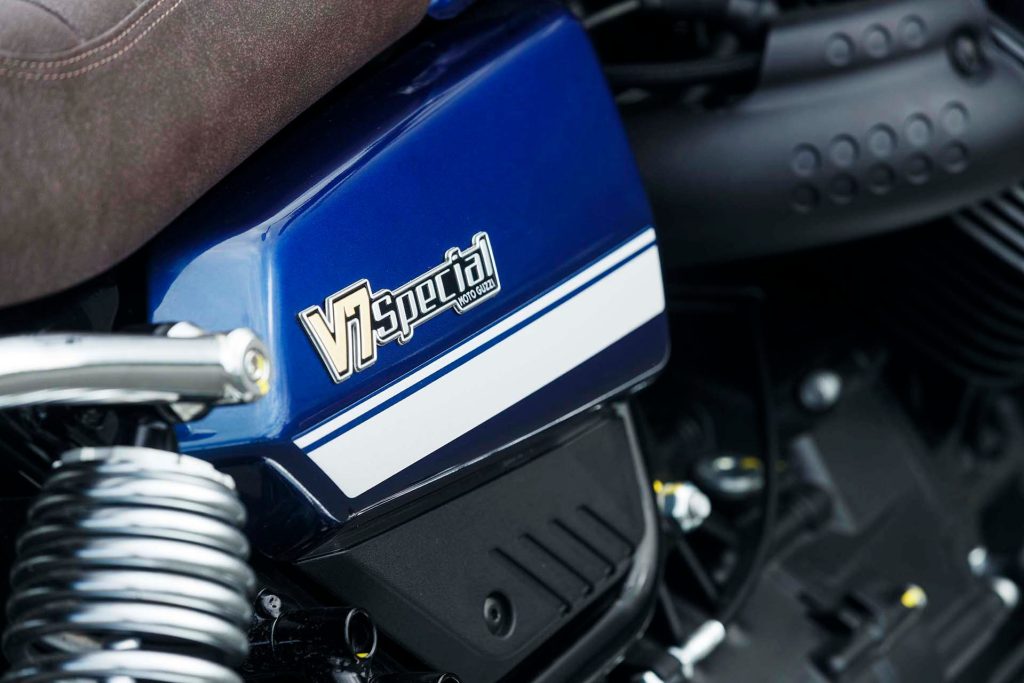 Handling and ride are much of a muchness. It's not the fastest turning thing about, but changes of direction are easily achieved with modest bar pressure. There's decent stability in turns too, although bumpy corners can sometimes throw the Guzzi offline. That's because there's not an inordinate amount of suspension travel; we seem to notice this more nowadays because we ride so many long shanks ADVs, and they soak up whatever's in their way. All the same, providing the road surface isn't completely dodgy, this rides in relatively plush fashion, especially for something that's only adjustable for preload at the rear end.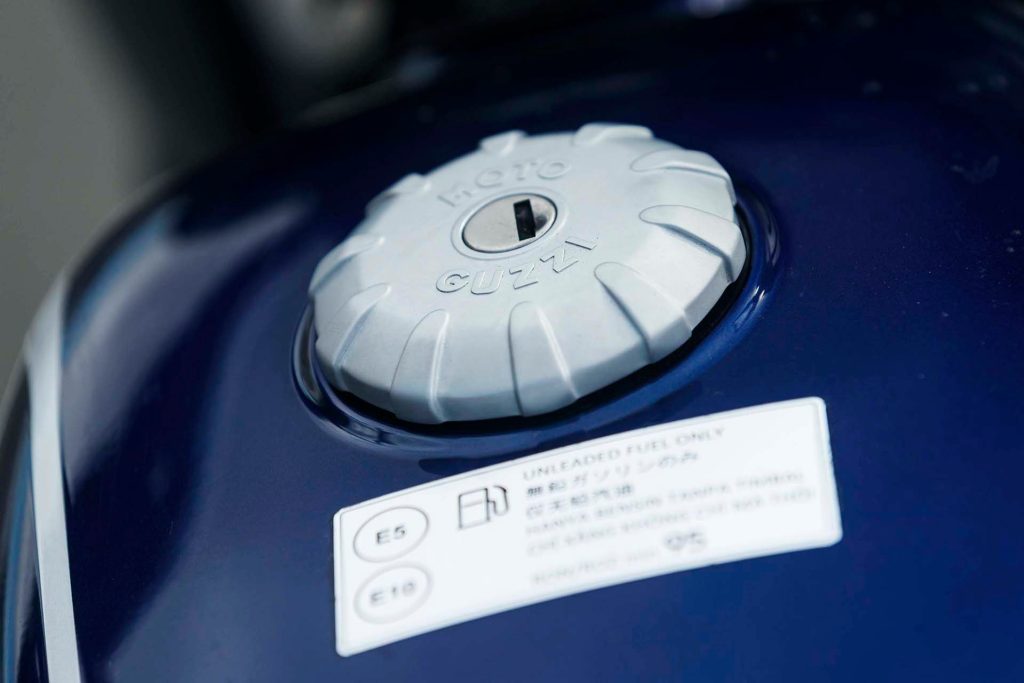 Instrumentation is straightforward, with a big analogue tacho that suggests power wanes around 6500rpm. No digital speedo mind. There are a few trip data available, chosen by the Mode button on the right. Not that you will find any ride modes per se, just info on fuel use, trip distance and the like. No fuel gauge here either, just a warning lamp so best you retrip the odo at each fuel stop. A 21L tank should be good for 350km.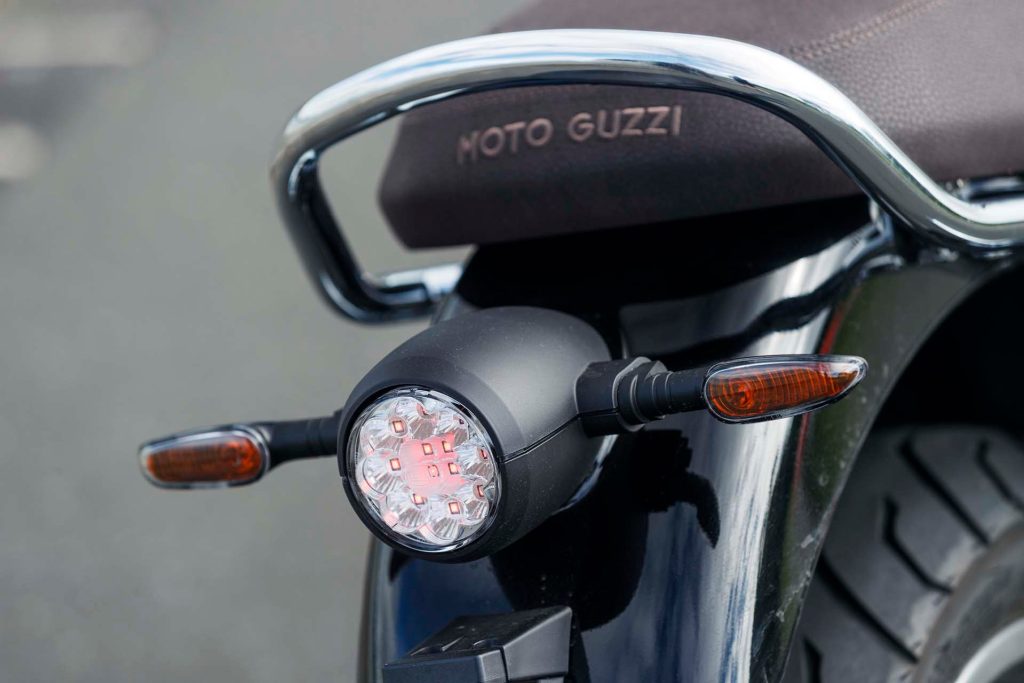 In essence the $18,990 Guzzi V7 Special 850 is about as peachy to ride as it is to behold, and that's pretty much how it has always been since the V7 was reintroduced in 2007. The more things change, the more they simply don't with Guzzi and that's kind of the way Guzzisti like it.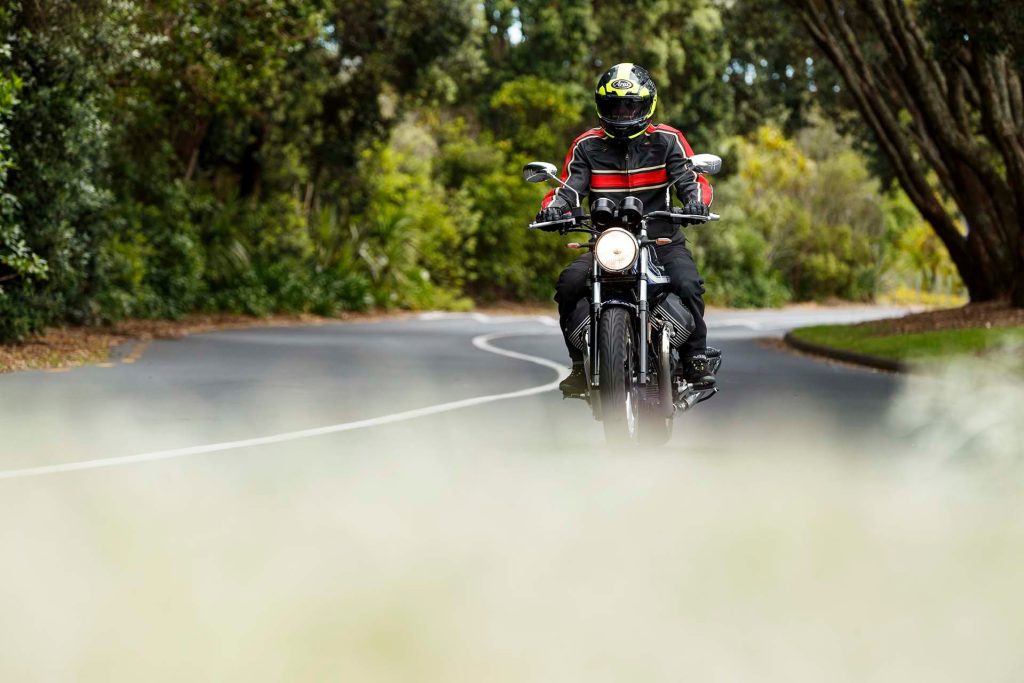 Model
Moto Guzzi V7
Special 850
Price
$18,900
Engine
853cc, air/oil-cooled,
fuel injected, V2
Power/Torque
48kW/73Nm
Transmission
6-speed, shaft drive
0-100km/h
5.46sec
80-120km/h
3.47sec (97.82m)
100-0km/h
42.28m
Safety systems
ABS, TC
Seat height
780mm
Weight
223kg (claimed)