Toyota is leaving "no car lovers behind" when it comes to the future of powering its classic cars after unveiling a pair of carbon neutral AE86 Corolla concepts.
The carmaker has become known for exploring alternative ways of powering its vehicles in recent years as it claims going fully electric isn't necessarily the only way forward.
With that being said, Toyota hasn't forgotten about its past models customers and fans alike have grown to love after it revealed a way of keeping said models on the road in the future.
The racing division of the carmaker, Toyota Gazoo Racing, employed two AE86 Corollas for the task including a Trueno model which was converted into a hydrogen-burning vehicle called the AE86 H2 Concept, as well as creating a battery electric Levin called the AE86 BEV Concept.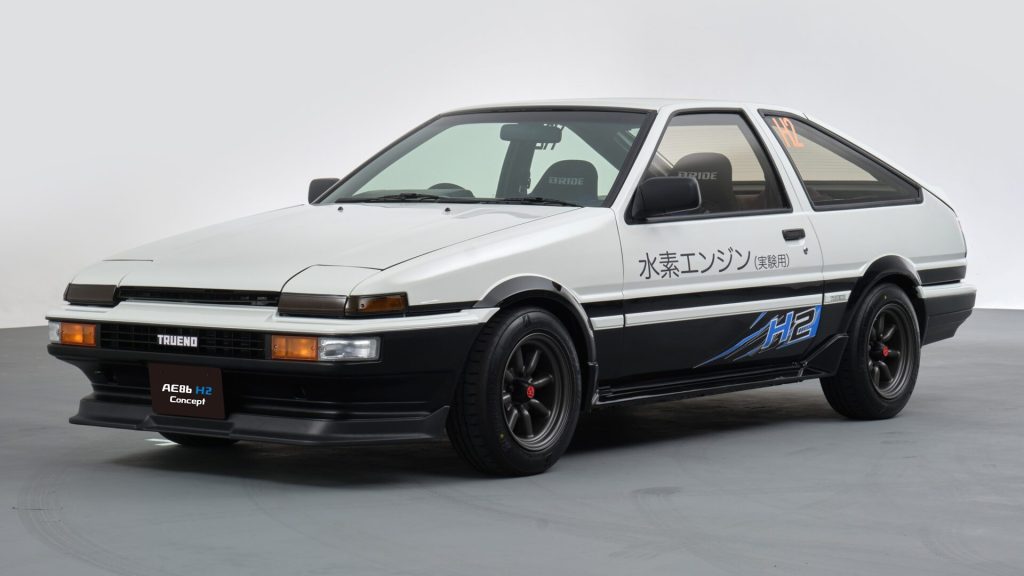 The H2 Concept features the same twin cam four-cylinder 4AGE engine it came with from factory, only this one has been modified to run on hydrogen with a few simple modifications including fuel injectors, fuel lines, and spark plugs.
Two high-pressure Mirai hydrogen storage tanks have also been mounted at the rear of the vehicle.
As for the BEV Concept, the standard internal combustion engine has been replaced with the electric motor from a hybrid Tundra pick-up and the battery system from a plug-in hybrid Prius.
However, the electric AE86 has retained its manual transmission for the sake of driving pleasure.
Both cars also feature a slew of aftermarket parts such as iconic Watanabe wheels while both have been given revamped used seats, alongside seatbelts and seatbelt pads made from recycled materials.
Toyota won't be offering any conversion kits for the model any time soon but if you could, which carbon neutral AE86 would you choose?