Recently we checked out the Lexus flagship SUV, the LX 500d F-Sport. At the time we mentioned that this has a twin of sorts, the Limited. There's no difference in cost, both at $175,900, though each cops a $4715 feebate on top. So you're looking at $180k essentially.
The difference between the pair comes down to the number of seats, the Limited with seven, the F-Sport with five. And obviously there's a bit of a difference as to how much each can fit in the trunk before any split folding takes place. Luggage space in the Limited is, er, limited to around 350L with all seven seats in use. That's because there's not much space left between the third-row seat backs and the fifth door. Fold this pair over at the touch of a button, the squabs dip down and the seat backs become the new boot floor. Then you've a much more useful 750L at your disposal.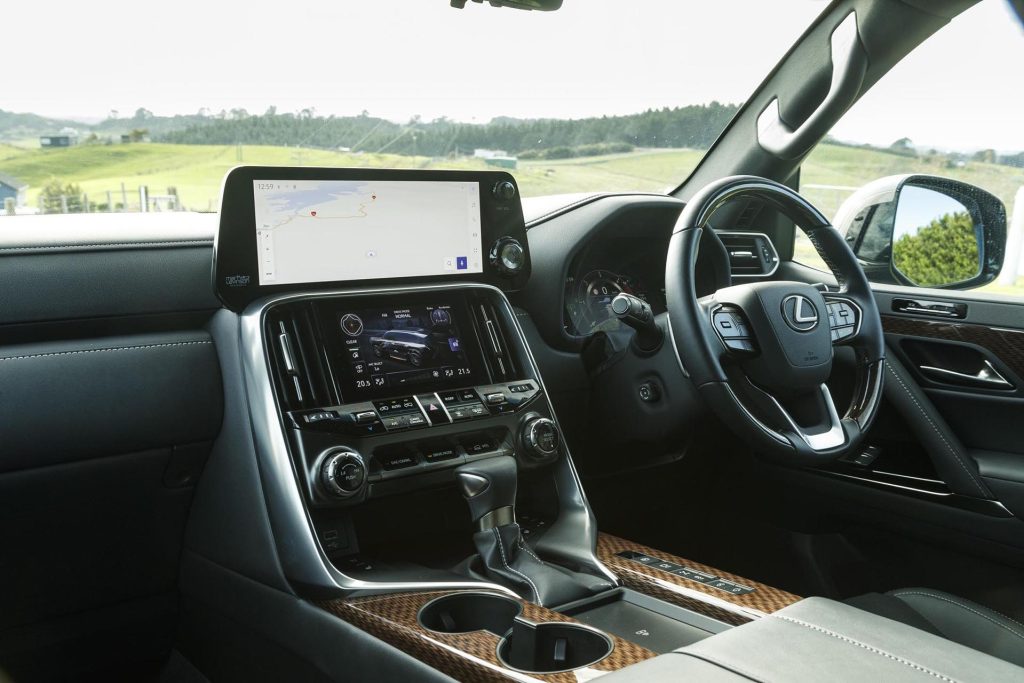 The middle row seats also do the fold down and roll forward trick with an electrical release (you need to reset them manually) and the two-tier space is good for near enough to 2000L of gear.
We used the vehicle as most will, a five seater, and the cube-like shape of the hold in this configuration is brilliant for almost anything. After a trip to the local garden centre we returned with five 40L bags of soil to plant nine fruit trees. There was room for at least four times this much. Easy fifth door open and closing too, being powered, with a remote on the fob and one by your right knee so if you push and hold that on exiting, the fifth door is open by the time you're round the back. It makes an annoying bong to signify the fact but likely as not you can silence that somewhere within the touchscreen.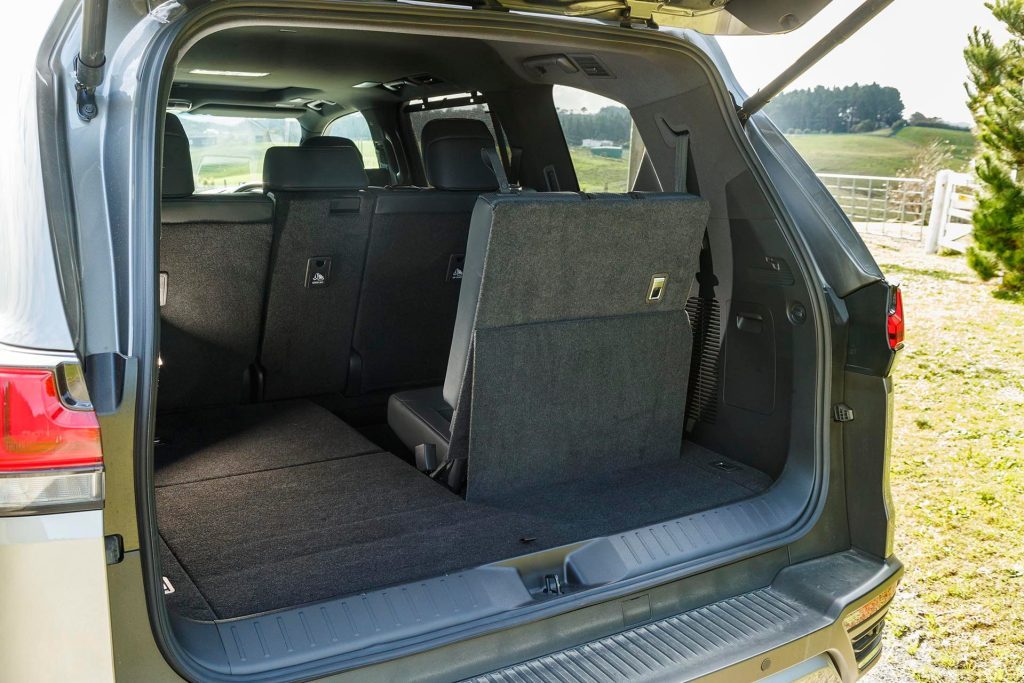 Otherwise, this is much the same as the F-Sport, only the trim is more demure, not quite so sportifo. There's a bit more wood, for example, Lexus saying 'the hand-crafted wooden mosaic has patterns influenced by hawk feathers'. Quite. Naturally the Limited has the same overbuilt feel about it too. One thing we did notice in the Limited was its ride quality. It's inordinately quiet of course, the twin-turbo V6 diesel engine audible on start up but once warmed up the oiler is very much beavering away in the background. However, the ride itself isn't quite what you'd expect of a luxury full-sized SUV. It's a touch fidgety at slow speeds over broken surfaces, as you might expect of a body-on-frame design. Perhaps contributing, this doesn't use air springs, like much of the competition, the adjustable ride height achieved hydraulically. Whatever, the outcome is a ride that can be edgy at slower speeds and doesn't improve greatly as road speeds rise. It's the one aspect of this vehicle – which we also noted with the F-Sport on rough metal roads – that you should try before you buy.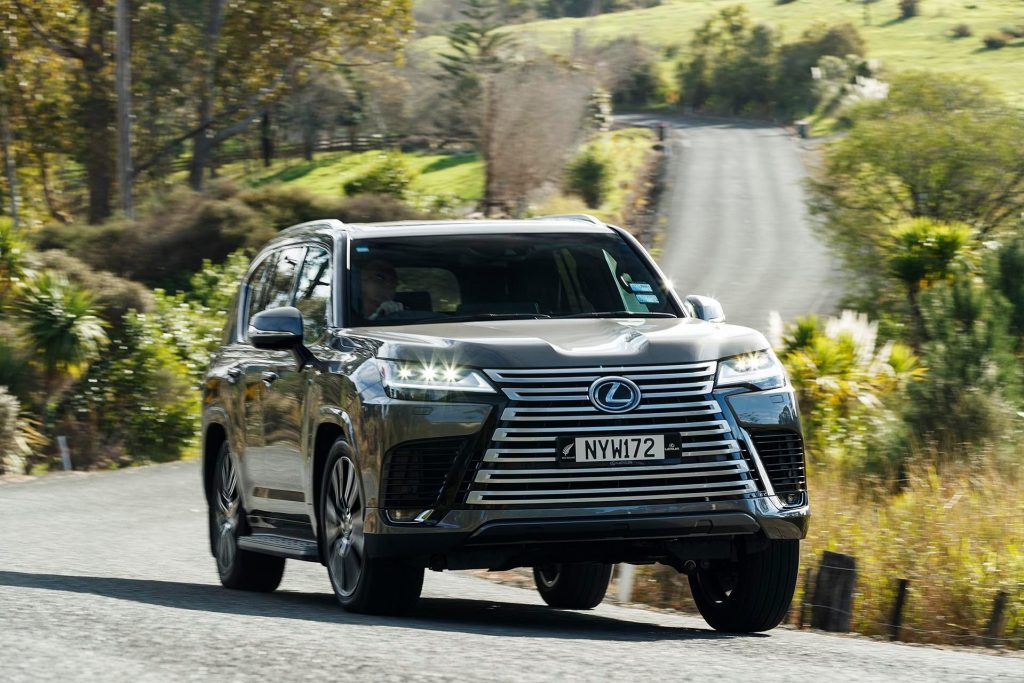 The other aspect you should probably consider is fuel economy. Sure, people buying a vehicle like this might not care that much because most will be company purchases but with a tank capacity of just 80L that means a range of only 550km, much less if towing something near to its braked capacity of 3500kg. Moreover, while WLTP-rated fuel efficiency is 10.2L/100km overall, the trip computer said 12.7L/100km. As before, it's possible to see single figures if you're balletic with your right foot but any hoofing and it's double figures all the way. On top of that, the price of diesel has gone mental recently, right up there with petrol and that's before the RUCs are factored in. So just be aware that the company fuel bill might take a hit if you're driving the LX 500d horses to the limit. There's talk of a hybrid but nothing concrete as yet.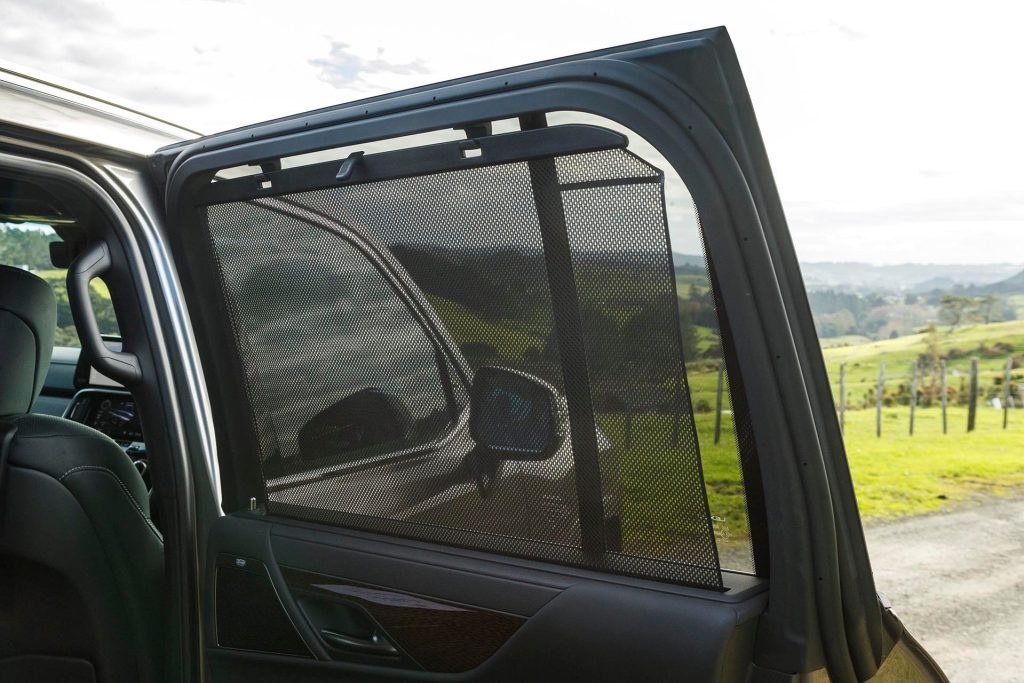 The powertrain is hard to criticise otherwise though, except perhaps for the fact that it is having to propel something weighing around 2.7 tonnes. The colossus feels all of that at times but with a 10-speed auto there's always the right cog available somewhere; it might just be four down from the one you're in currently. An overtake sees it drop down by around five gears at times. However, it's all done in regal fashion.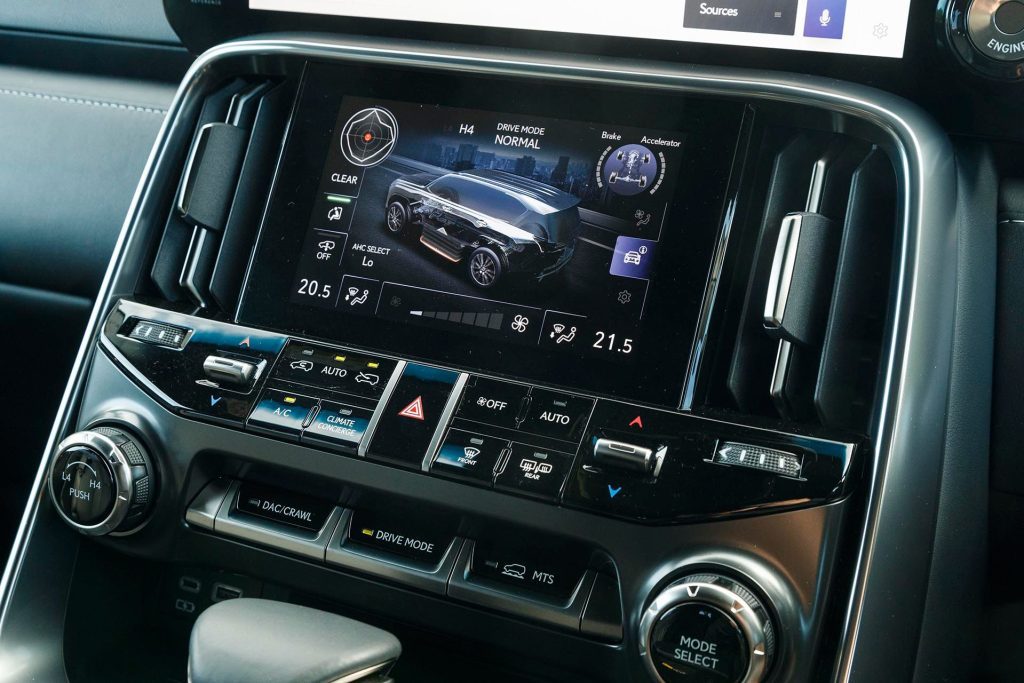 You want for little here, with four-zone AC while front seats and outer second-row seats have heaters and blowers. The Limited alone has a rear seat entertainment system, screens attached to the front seat backs. There are also six USB ports fitted. The amazing 25-speaker Mark Levinson audio system found in the F-Sport is repeated here too.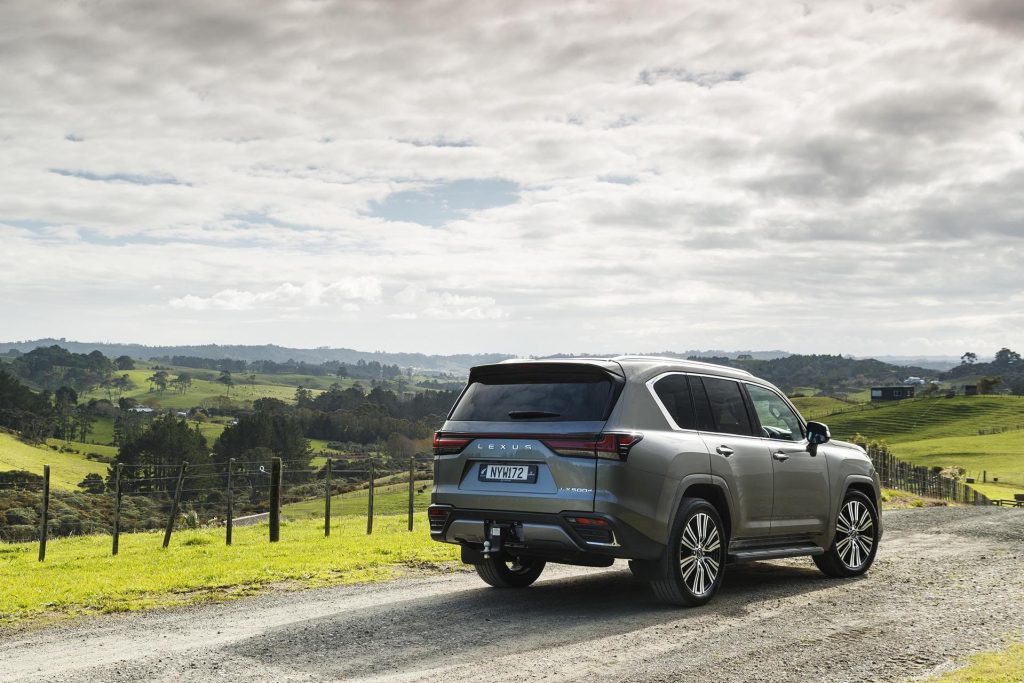 If you want one, be prepared to be patient; this year's allocation is well gone, and so expect delivery if you order now to be at least 12 months' hence. If you want more of the waft factor sooner, an Audi Q7 with air suspenders may be a better bet.
| | |
| --- | --- |
| Model | Lexus LX 500d Ltd |
| Price | $175,990 |
| Clean Car Discount | Fee + $4715 |
| Engine | 3346cc,V6, TTD |
| Power/Torque | 227kW/700Nm |
| Drivetrain | 10-speed auto, AWD |
| Fuel Use | 10.2L/100km |
| C02 Output | 268g/km |
| 0-100km/h | 7.93sec |
| Weight | 2690kg (claimed) |