The latest edition of Ken Block's tyre thrashing Gymkhana videos is here, dubbed Electrikhana.
Tyre slaying duties weren't at the hands of a highly-powered V8 this time around as Block was behind the wheel of the fully electric, purpose-built Audi S1 Hoonitron.
Taking to the Las Vegas strip, the American driver began by paying homage to an old friend of Audi.
The opening scene saw Block approach Walter Röhrl's Audi S1 Pikes Peak contender with camera panning to the Hoonitron as he got closer.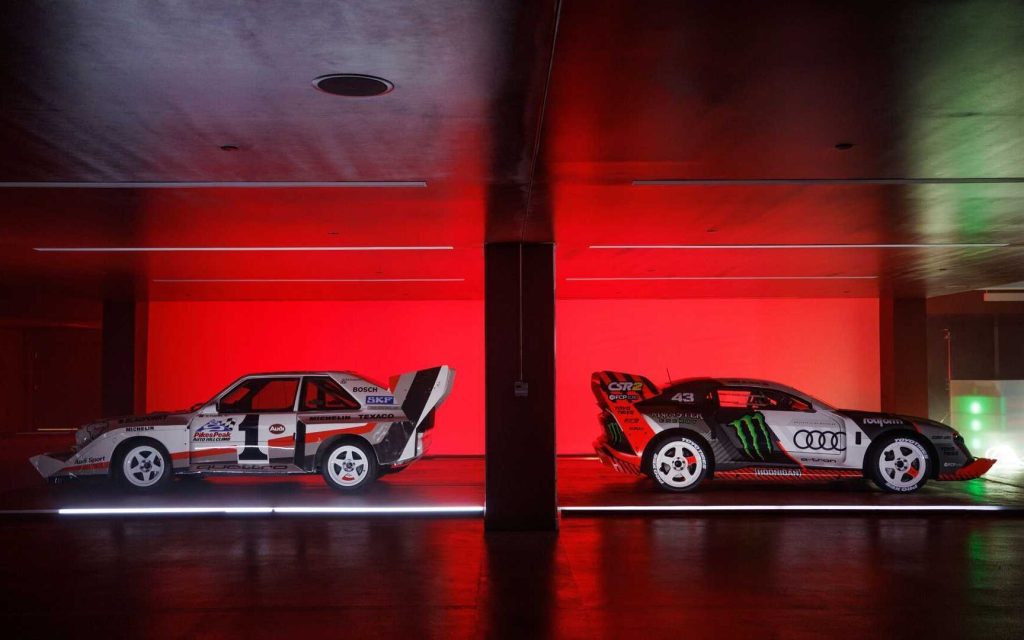 From there, it was a matter of the two Formula E-derived electric motors doing their thing as Block jetted off in a flurry of tyre smoke.
Along the way, Electrikhana made reference to a range of Audi's historic race cars while mixing in a bit of Vegas culture.
At one point, Block pulls into (literally) a Casino where both the R8 LMP and R18 e-tron quattro Le Mans racers were parked up. At other points in the video, we see the iconic Audi 90 IMSA GTO, a 200 Trans Am, and a quattro Group B A2.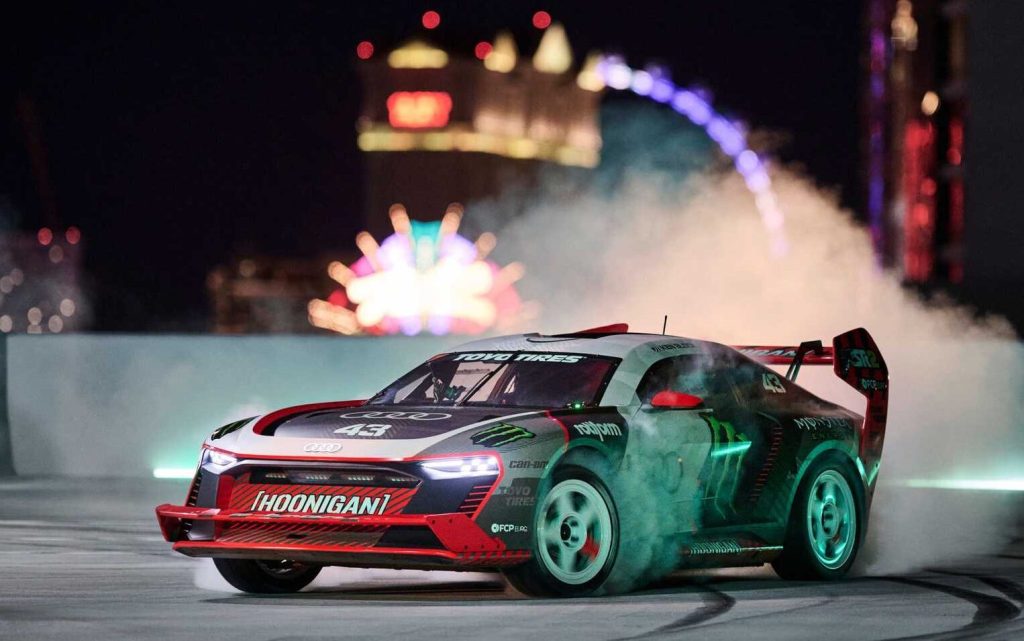 Also making an appearance was Tom Kristensen or "Mr Le Mans", watching on as the Hoonitron made some Audi ring shaped tyre marks on the road.
The video draws to a close in a cloud of smoke and caps off another entertaining run at the hands of the Gymkhana master.