The Norden 901 is Husqvarna's boldest road bike move yet, entering the highly competitive middleweight ADV area, still with its unique Scandinavian aesthetic.
What a difference an inch makes. We're talking seat height here. I'd seen a launch review of the 901 Norden and the author mentioned it didn't have the stability of the KTM 890 upon which it is based. It's likely he was riding it on the higher seat setting.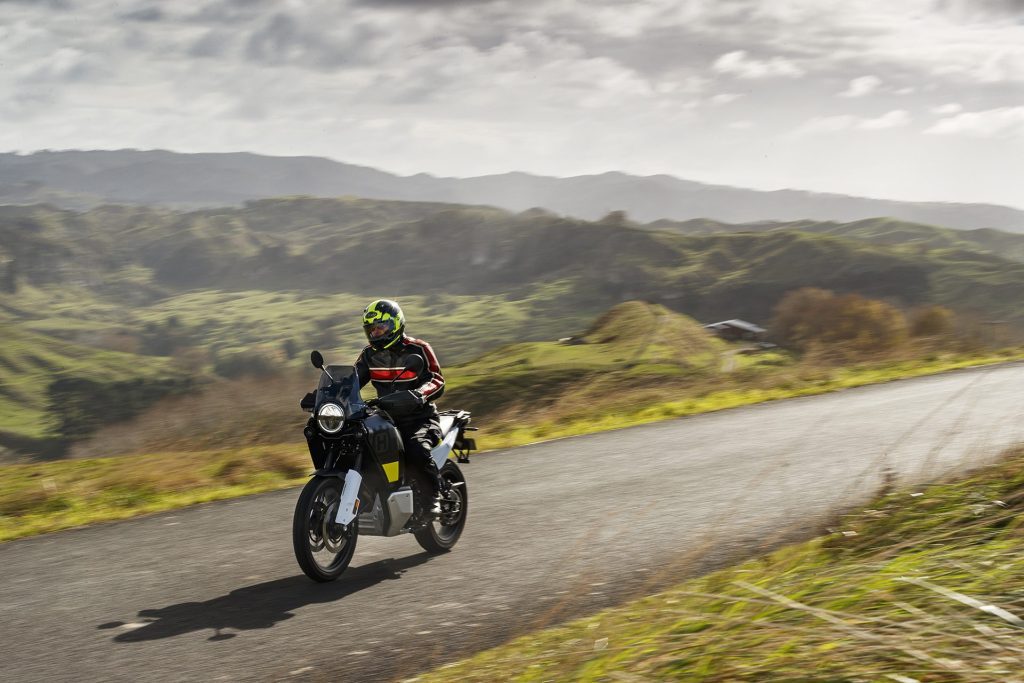 The 901 Norden is based on the mechanicals of KTM's 890 Adventure twins. Sure, it looks different but strip away all the bodywork and they're peas in a pod. The KTM 890 Adventure S uses WP Apex suspension as does the Norden 901, but the travel front (220mm) and rear (215mm) of the Husky is intermediate between that of the 890 and the 890R. However, that is unlikely to explain why the bike feels a bit toppy when doing a U-turn, as the 890 R didn't exhibit that feature.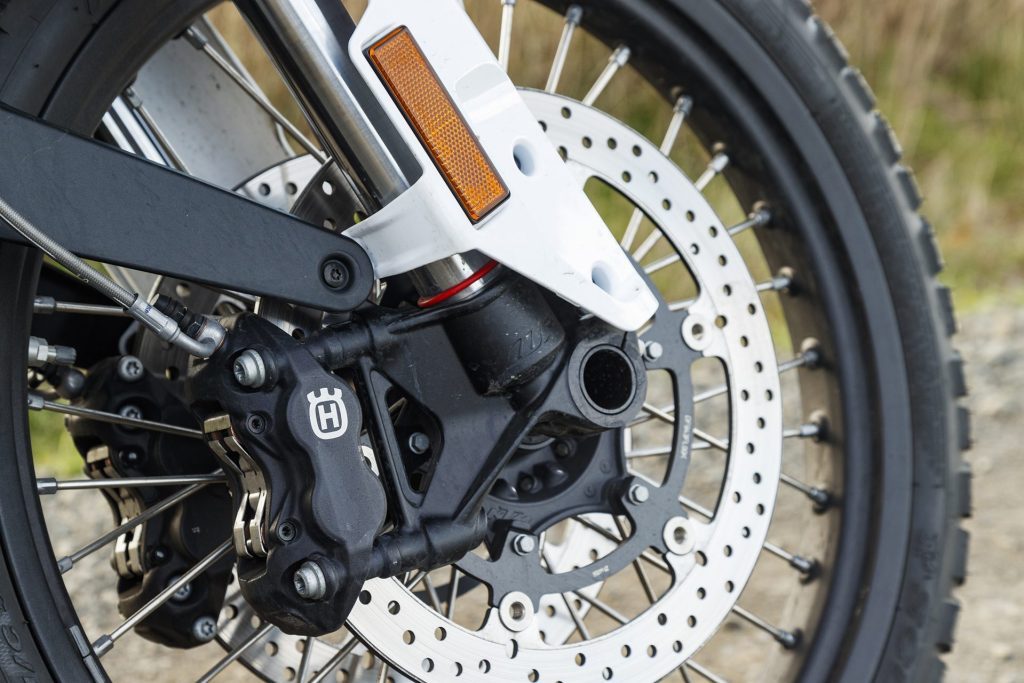 What about seat height? At pick up the guys from Husky mentioned that it was set at the higher of the two options. Did I need it changed? I said not to bother but right out of the gate this didn't seem to inspire confidence like the 890 R did and we'd only tested that a few months earlier in the year.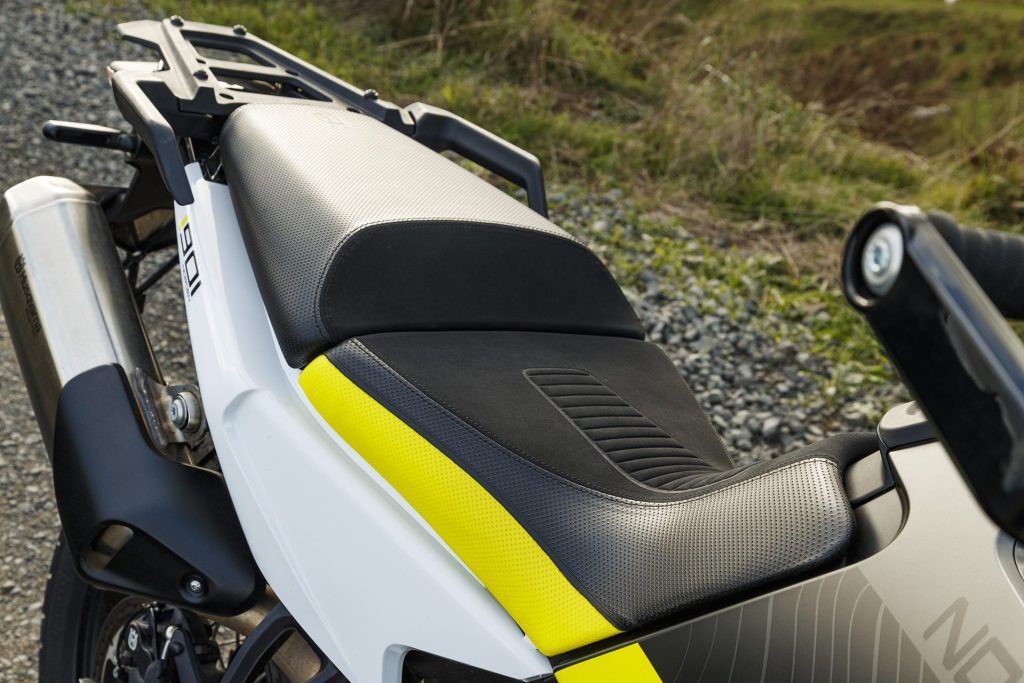 A day or so later, during the photography session, I decided to take a look under the seat. Upon repositioning it, the rider's section looked different, better matching up with the pillion unit, and it was sitting an inch lower.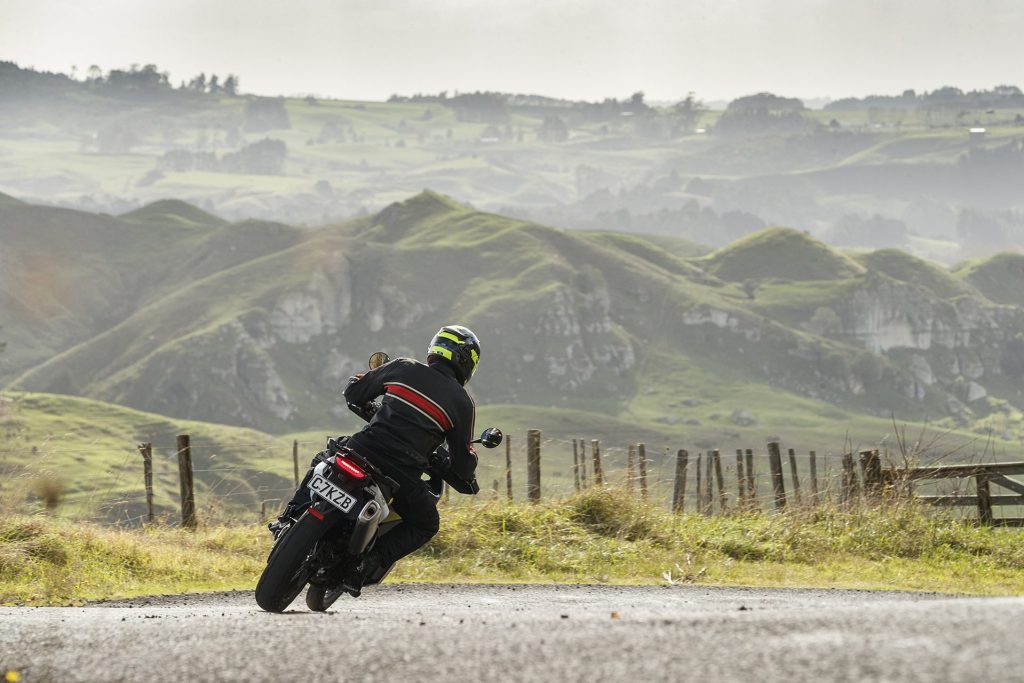 Why not try it in this position, I figured? At the very first turnaround it felt more secure, better balanced. It seemed like a different machine, fixed I'd say. It's akin to the difference between sitting on the bike and being part of it, horse and rider as one.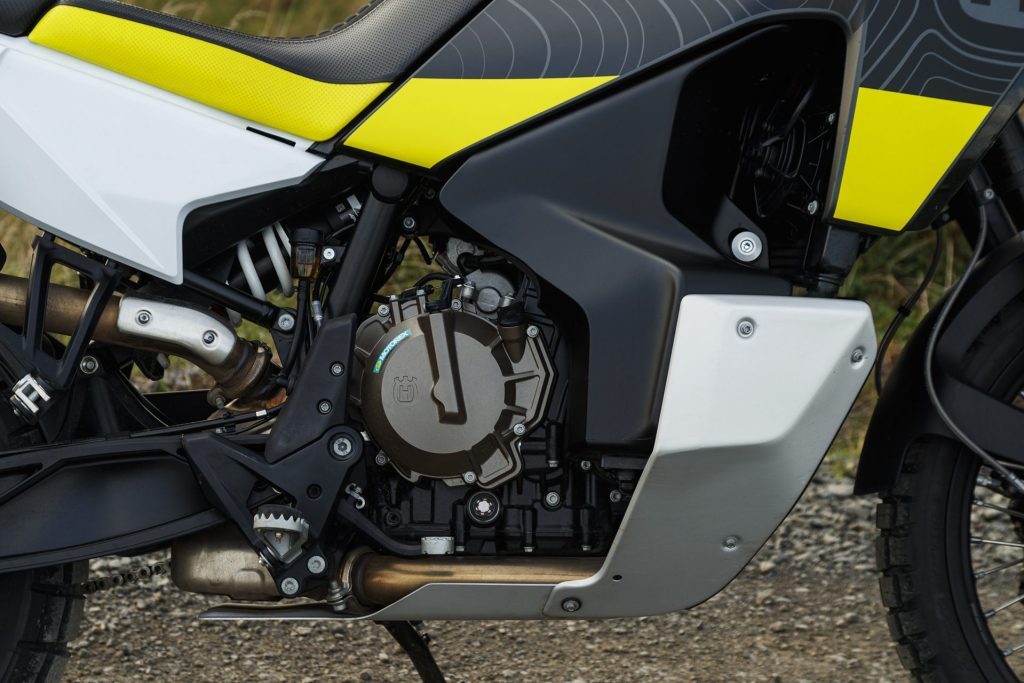 This offers a beautifully relaxed riding position, the calling card of an ADV. The bars are quite close and wide set – they're evidently adjustable fore and aft by about 30mm – and your legs are set back a tich. You're seated on one of the most comfortable, well padded perches in the business.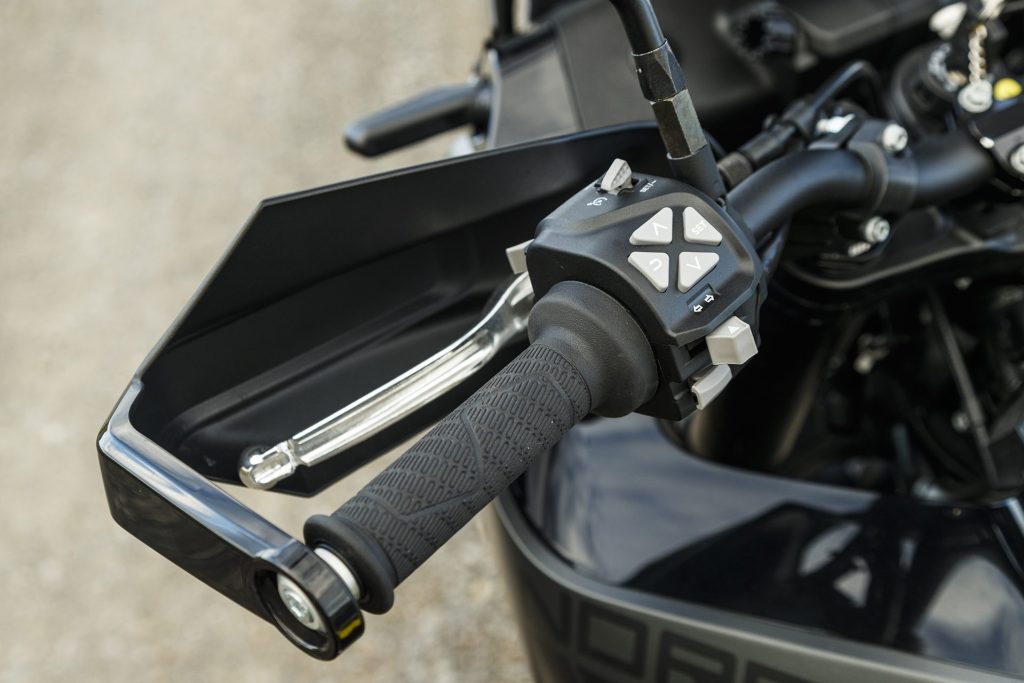 On the Norden the easily adjustable compression and rebound settings up front allow you to dial in ride quality nicely for your weight, and likewise at the rear where there's remote preload adjustment.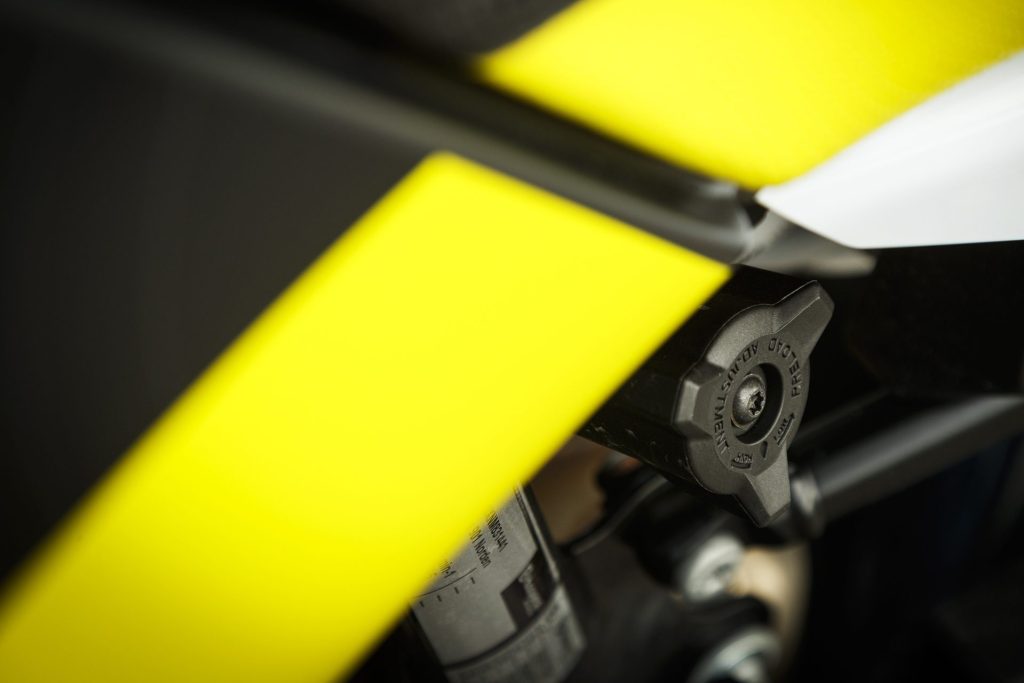 Adding to the comfort is a good deal of weather protection, some of it oddly from the fuel tank. You pour the fuel in the regular slot, and there looks to be a tank beneath but it's not for fuel. Look harder and lower down on either side there are black plastic bulges just ahead of your kneecaps where the fuel hangs out. Together these containers seem to swallow a fair amount, though with the cost of fuel these days perhaps that's an illusion. But with one-third of a tank left it seemed to suck up $30 worth pretty easily, bringing it closer to full and leaving us with 370km of range. Husky reckons on 400 with a full tank. If you plan on touring with this machine, range should not be an issue, especially with 19L of capacity and a combined fuel use figure of 4.5L/100km (we saw 4.0 overall).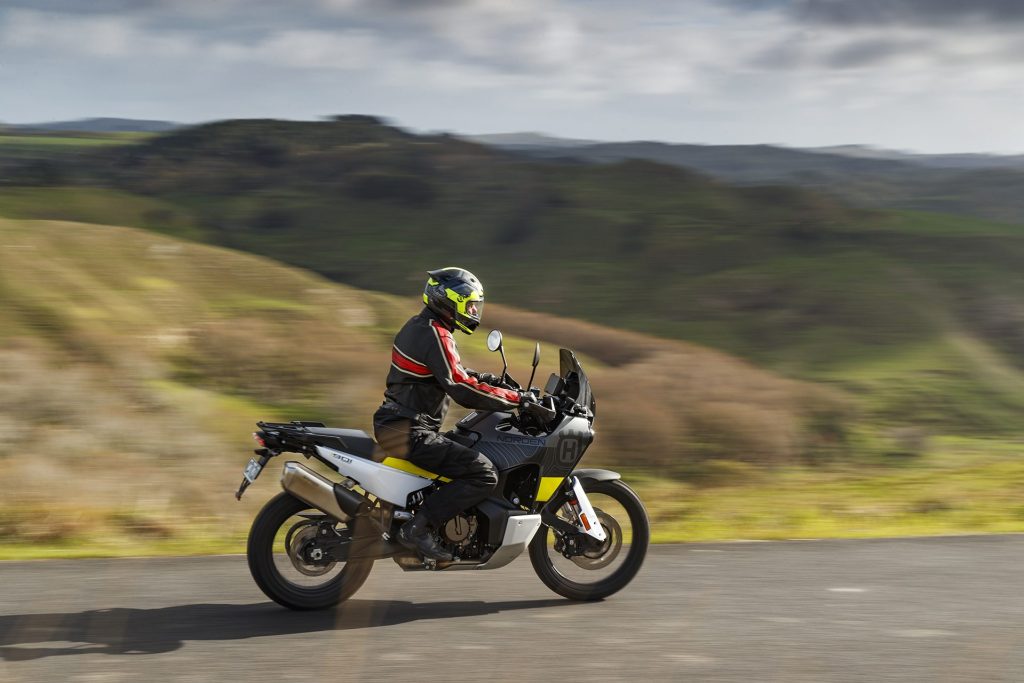 You feel almost nothing in the way of wind on your legs, just your helmet remains exposed to the elements down to your upper chest on account of the moderately sized fixed screen up front. It's therefore a touch noisy. Probably best it's not adjustable, for that's one less thing to distract you from where your eyes should be.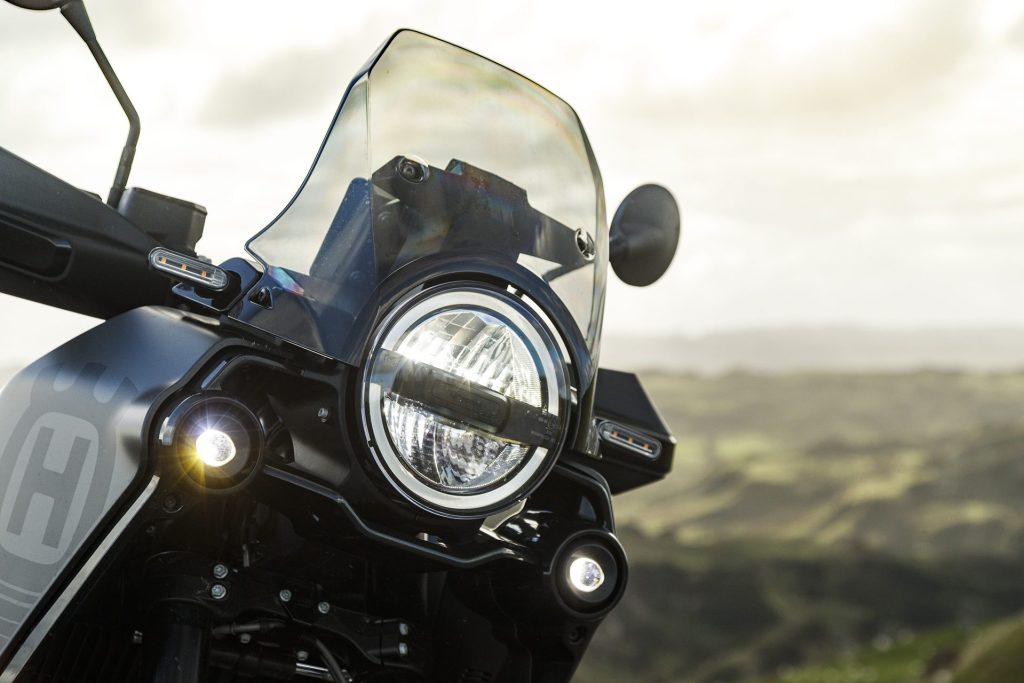 Ditto that for making any significant set-up changes; there are submenus beneath the main screen but you can only access these once you've pulled to a stop, even for changing ride modes, of which there are only three anyway; Road, Rain and Off-road. Four actually, forgot Explorer, another off-road mode where TC can be changed on the fly. Helping with dirt track duties is dual purpose rubber and there's a 21-inch hoop up front with spoked wheels for that authentic scrambler look. Dirt roads it manages with aplomb.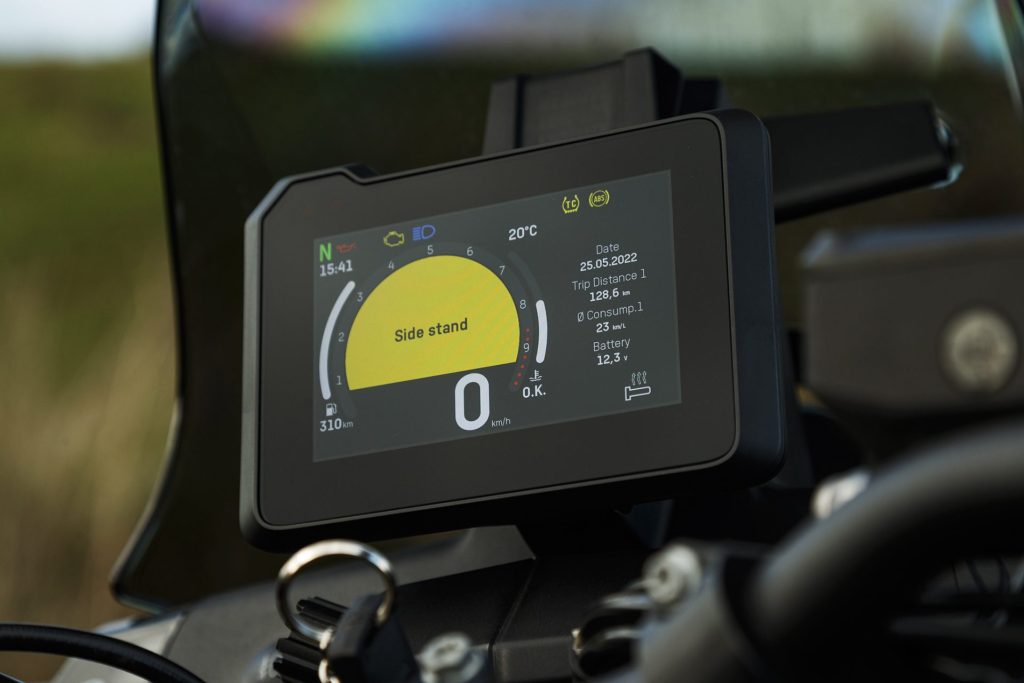 The Norden 901 doesn't look much like the 890 Adventure on which it is based but then Husqvarna road bikes look different from everything else anyway. Viva la difference we say. The air tunnels either side of the main round headlight, encircled by a DRL, are for improved stability at speed. A pair of fog lights helps with night riding. We like the look a lot, especially with the spoked wheels.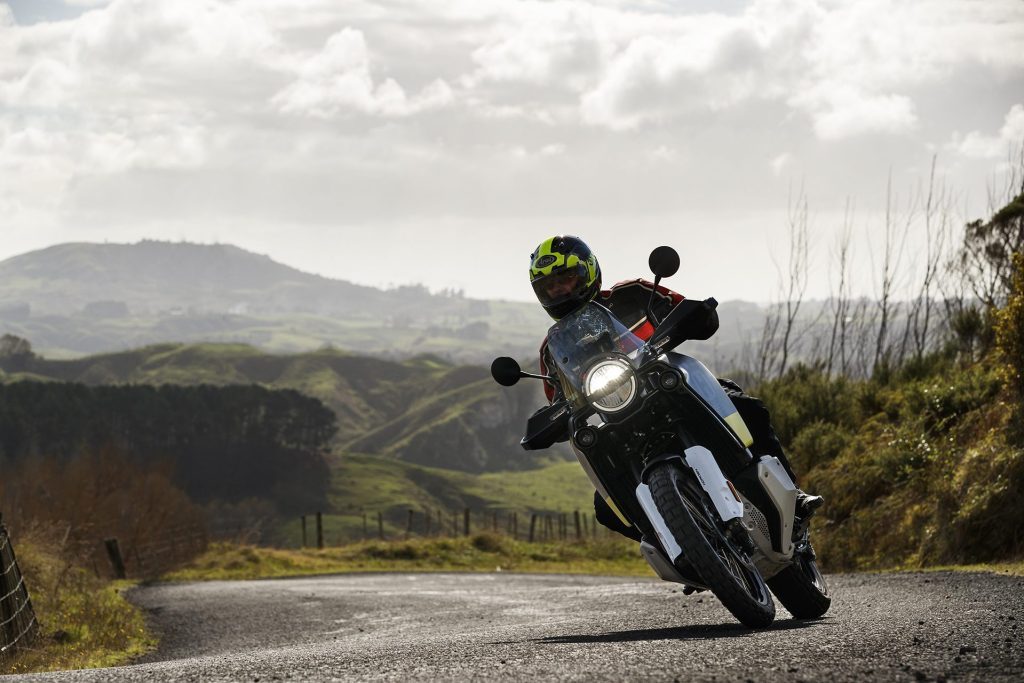 Earlier Huskies have been somewhat niche; this is aimed more at the modern adventure rider, someone wanting to tour on road mainly, with the option of going bush on occasion. There's certainly enough ground clearance, at 252mm, though that also makes swinging a leg over a bit of a trick.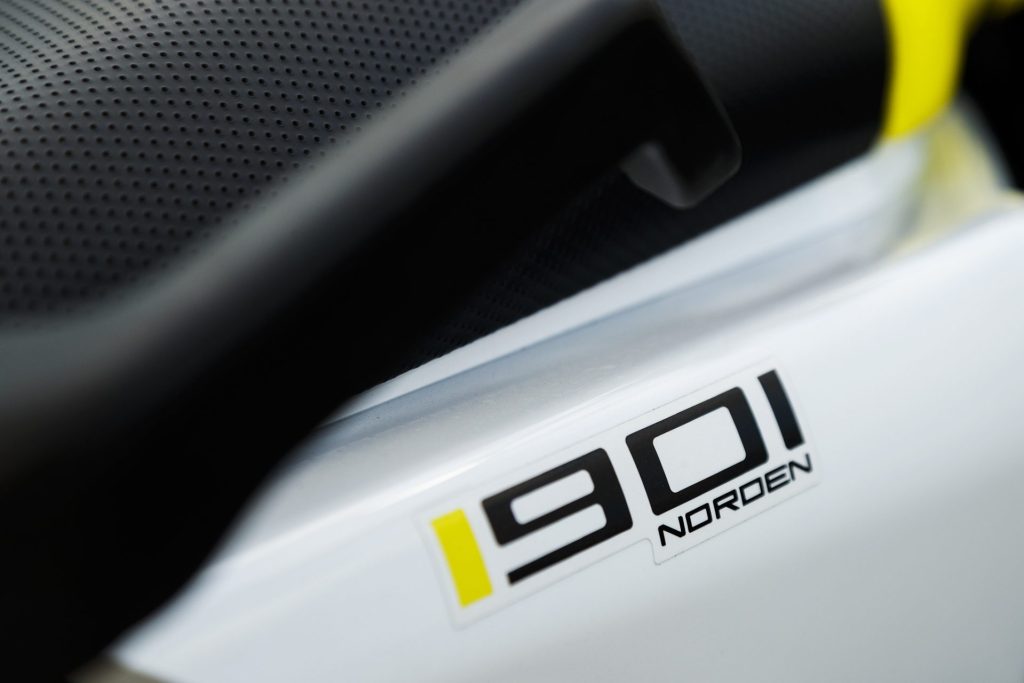 With additions like fixed fairing and riding lights it's slightly heavier than the 890s but only by 8kg (218kg with fuel). Like the 890 Adventure R we rode not so long ago, the engine features 20 per cent more rotating internal mass, imbuing it with more low-down grunt. It will pull down to near 2000rpm okay but is really happier above about 2500rpm where the fueling is smoother. This gets the same updates as the latest 890, with an improved slipper clutch that helps mitigate rear wheel hopping.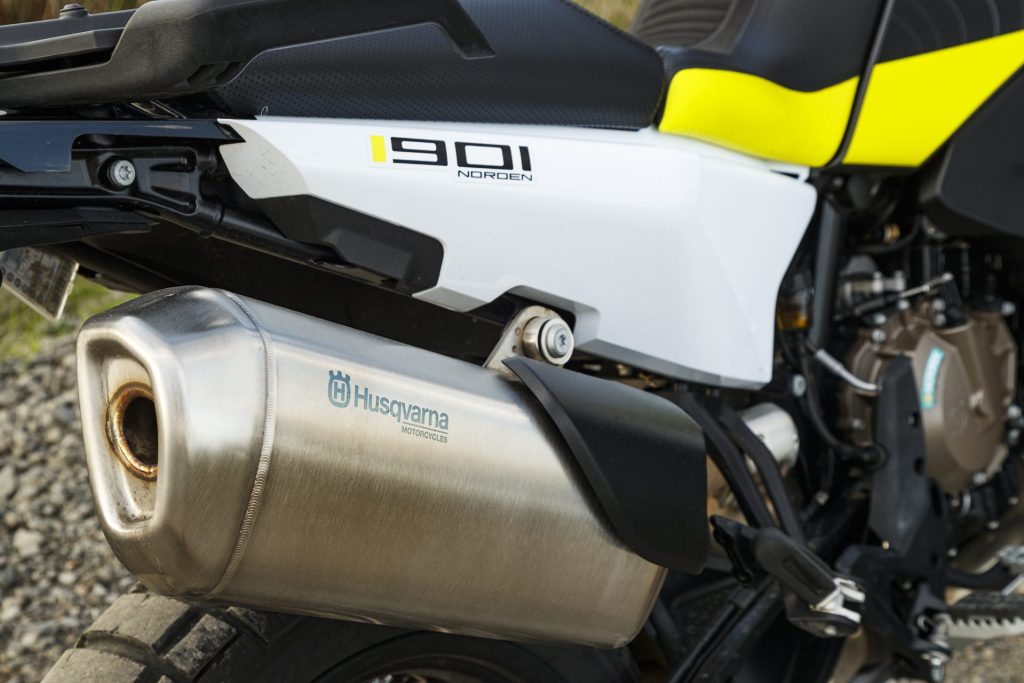 Power and torque are as for its KTM cousins, meaning there's 78kW (105hp) and 100Nm (at 6500rpm) of torque on tap. We found this a bit quicker for acceleration than the
890 R – 0-100 in 3.50sec – thanks to its more road-oriented rubber. Same same for the better stopping distances, improved by 6m from 100km/h. There's cornering ABS and TC too, along with off-road mode for the ABS (none on the rear, reduced up front).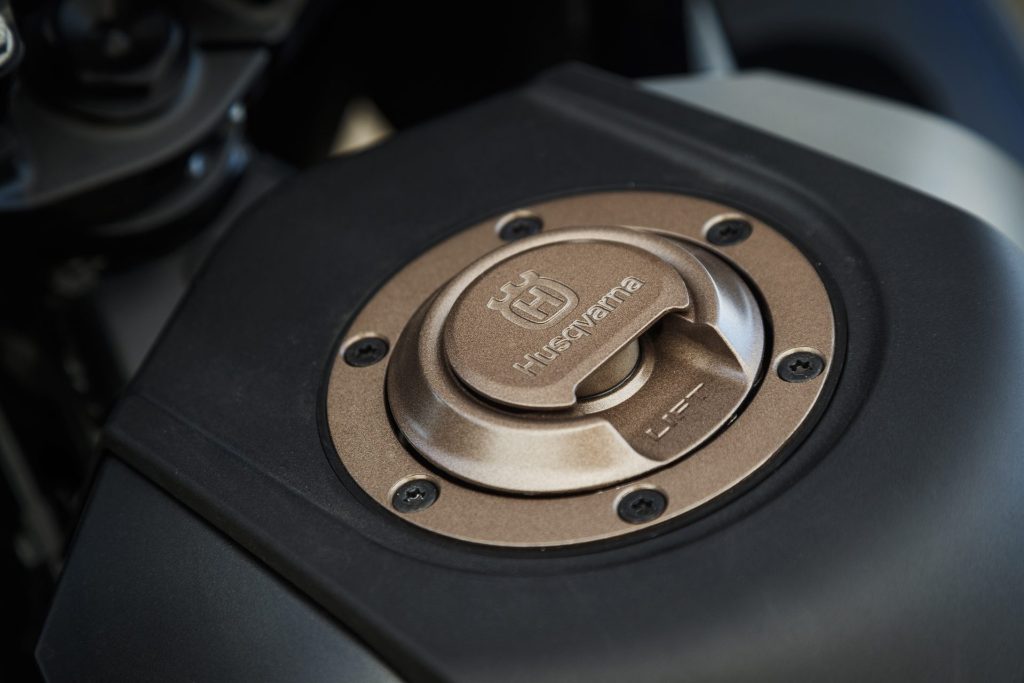 We like the sweet, smooth ride of the Norden, which is set up as a long distance runner. Another good standard feature is the easy shift mechanism (Quickshifter) lightweight up and down the box, though we tend to favour clutch use when downshifting. Old school I guess. It just feels better.
And there's also standard cruise control, a snip in use. No touring bike should be without cruise nowadays.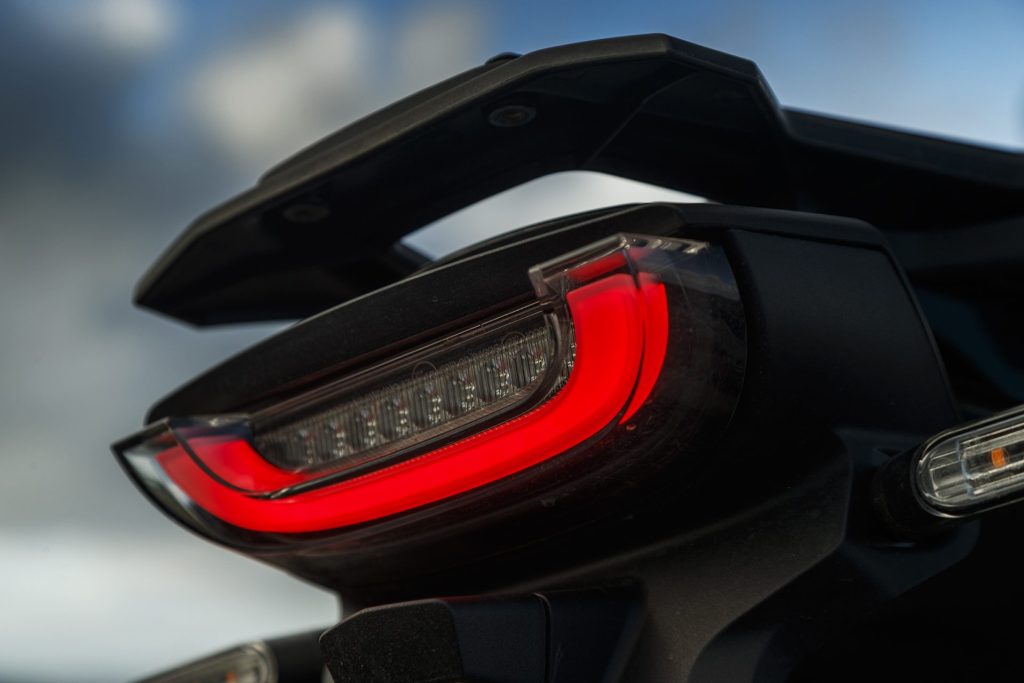 Other handy items include standard handguards that protect the rider's hands from the elements and stray foliage, a 12V connector for easy charging and there's a mounting point for phones etc. A seat heater is an optional extra, and so too a connectivity unit for sat nav, phone and music hook up via Bluetooth.
Just as the Norden is roughly a split between the 890 Adventure and Adventure 890 R for suspension settings, so too for pricing set at $26,799 (more than the 890 at $24,999, and less than the 890 R at $27,399). Go the R if you're an off-road junkie, the 901 if you're more into road travel but enjoy detours.
Model
Husqvarna Norden 901
Price
$26,799
Engine
889cc, liquid-cooled,
fuel injected, IL2
Power/Torque
78kW/100Nm
Transmission
6-speed, chain final drive
0-100km/h
3.50sec
80-120km/h
1.86sec (53.31m)
100-0km/h
44.64m
Safety systems
ABS, TC, wheelie control,
rear wheel lift mitigation
Seat height
854-874mm
Weight
218kg