Ford is milking the Bronco heritage by releasing a range of, er, Heritage models. These limited edition versions go heavy on retro themes and to boost interest and justify the premium, they'll only be making 1966 of each model. That's a reference to the year the Bronco model first appeared.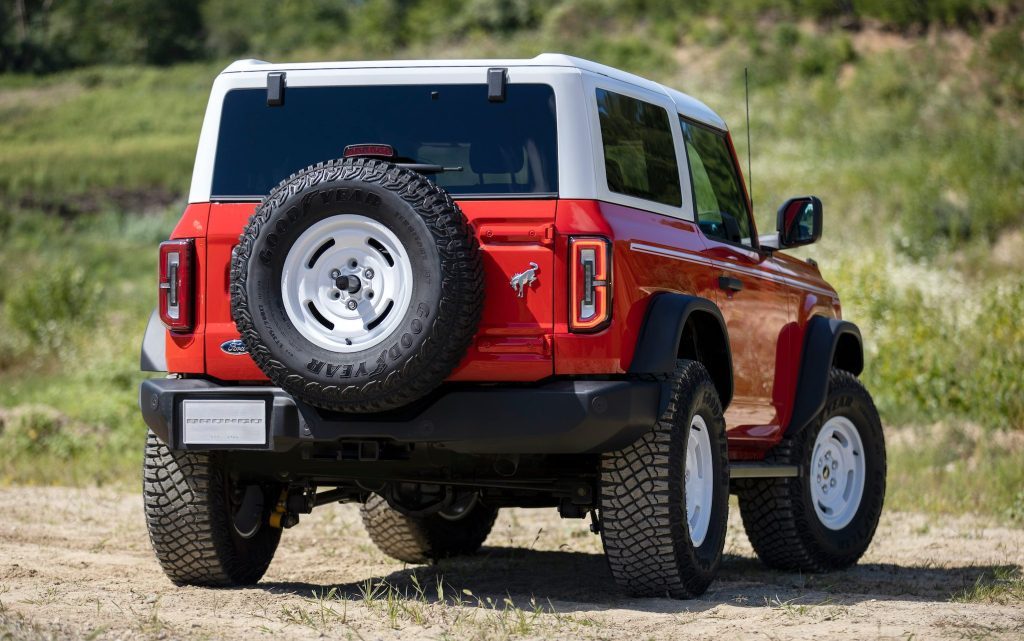 The specials will be available in both two and four door models, and because the marketing department couldn't help themselves, a Bronco Sport Heritage Edition model will also be available.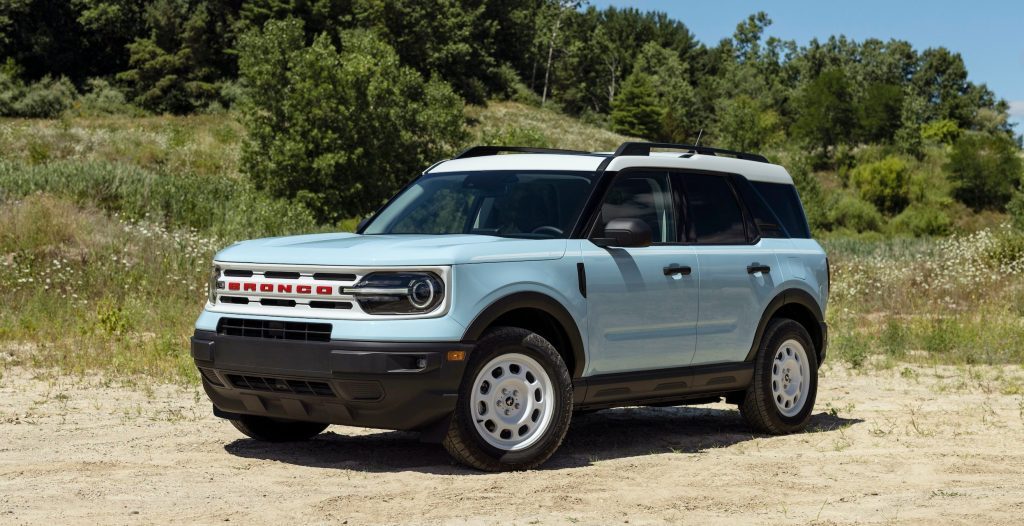 As the Ford marketing gurus explain, 'these new Heritage and Heritage Limited editions pay respect to Bronco's roots with nods to some of the signature design cues from the first-generation vehicle'.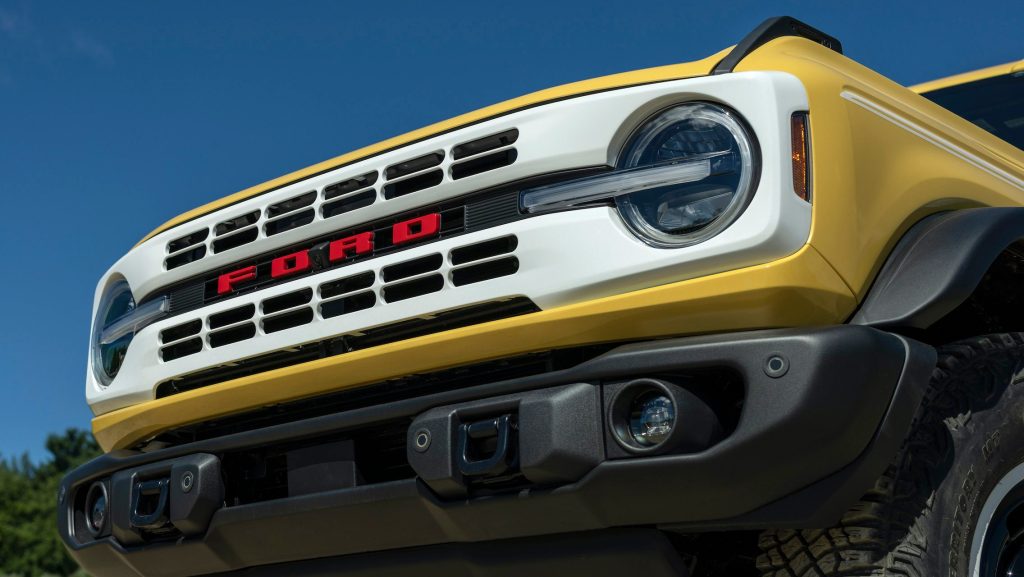 The two- and four-door models gain a two-tone paint job with an 'Oxford White' hardtop roof and details. The grille is unique, as are the 17-inch 'heritage wheels'. There are big fender flares and a powder-coated steel front bumper.
Inside, there are plaid cloth seats and a white instrument panel, center console badging and front and rear floor liners.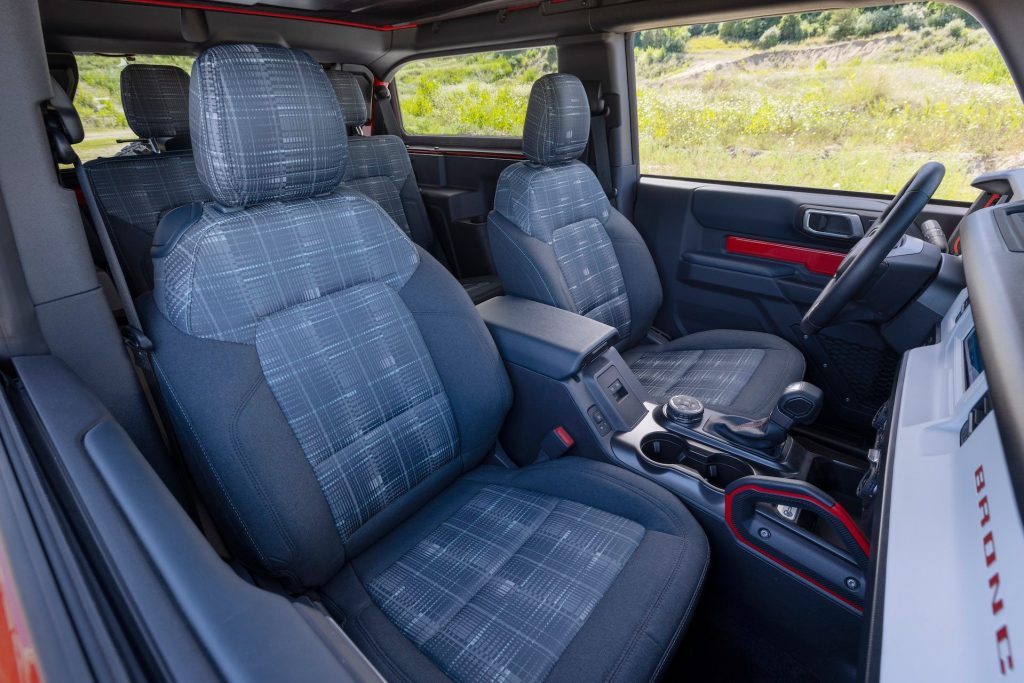 Those that opt for the Heritage Edition model get a 220kw/440Nm 2.3-litre four cylinder turbo under the bonnet, with either a seven-speed manual or 10-speed auto. This model comes with the 'Sasquatch Package' including the 'long-travel' Bilstein dampers for an increased ride height and the 35-inch Goodyear mud-terrain tyres. Also included are front and rear electronic locking diffs.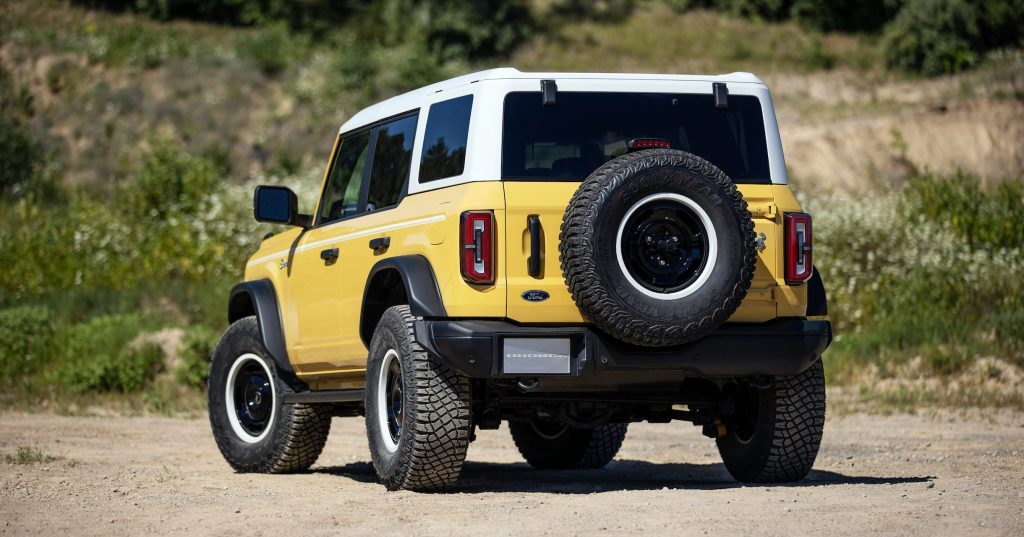 Those opting for the Heritage Limited Edition models get the Badlands package included (even more off road capability) and the 2.7-litre turbo V6 engine with 242kw and 560Nm mated to the 10-speeder.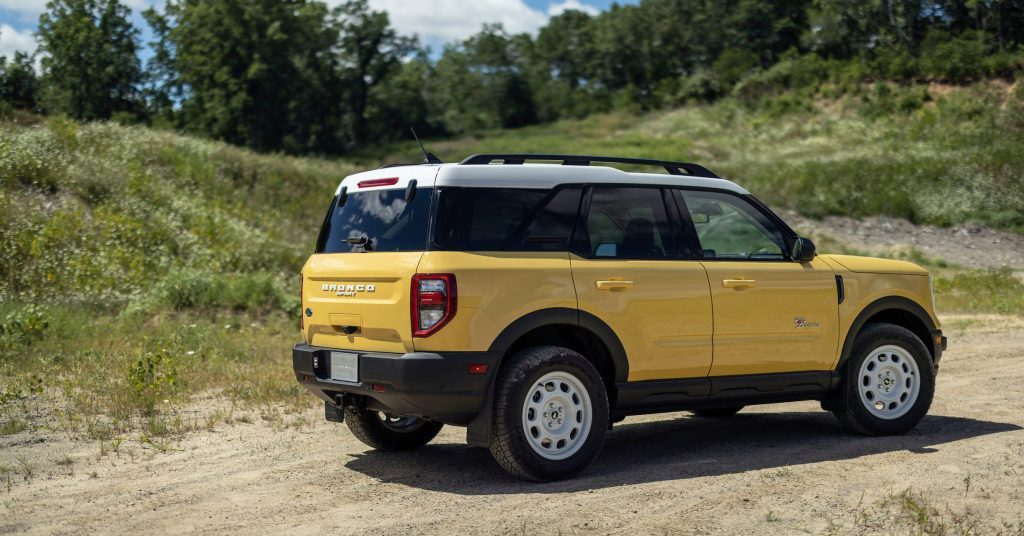 The Bronco Sport Heritage Edition is powered by the 1.5-litre four cylinder turbo making 133kW and 257Nm and gets some off-road creds in the form of increased ride height, tuned dampers and a Terrain Management System to help in the slippery stuff.
The Limited version of the Sport steps up with a 2.0-liter turbo making 375Nm of torque and 184kW. It gets a better on-demand 4×4 system with a torque splitting, locking rear-diff while the Terrain system adds Mud/Ruts and Rock Crawl modes.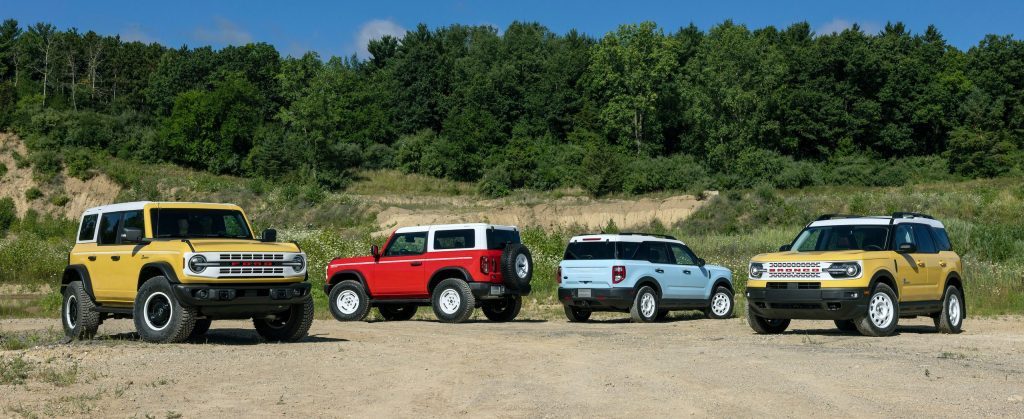 Though the Bronco is based on the T6 platform that underpins the Ranger, it's only made in left hand drive, with no plans to make the model with the steering wheel on the right side. And with a waiting list a year long in the US, it probably never will be.