KTM's 790 Adventure was good, a former Bike of the Year. Now it's back in second-generation 890 format. Is bigger better?
It has big glory behind it, the KTM 890 Adventure R for this is essentially the follow-up to our 2019 Bike of the Year, the KTM 790 Adventure S, but with an engine that meets current Euro5 emissions regs. We didn't get to ride the R variant back then, but rather the more grounded S version with shorter travel, not so adjustable suspension and tarmac-biased tyres. So this latest review is hardly going to be a retrospective comparison because the two are so different.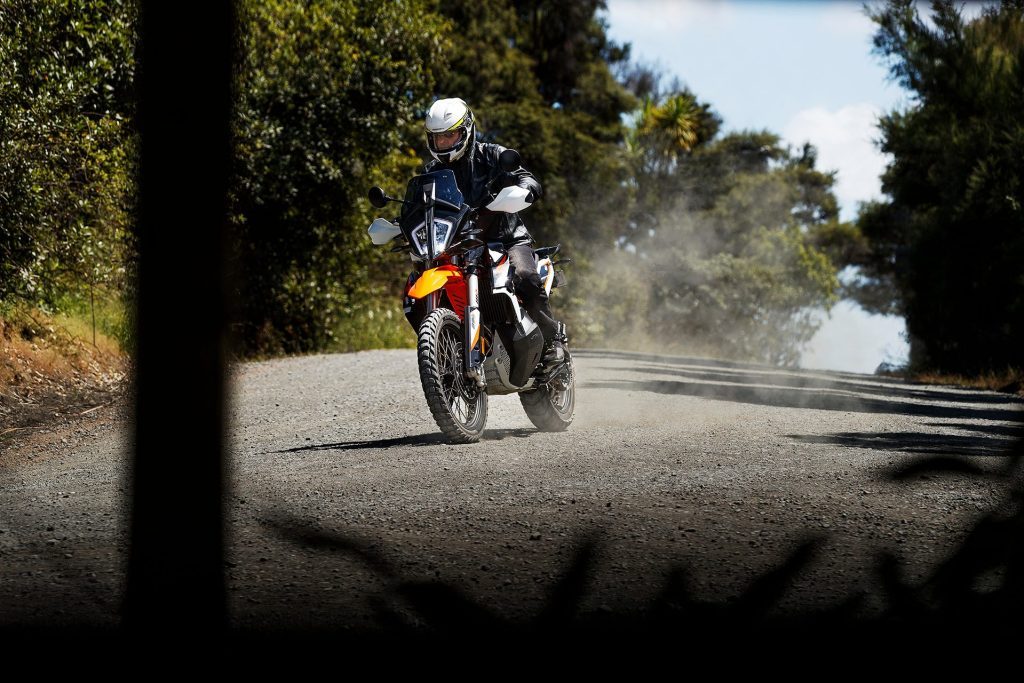 What was refreshing about the 790 S was the fact that it was unlike every other adventure bike we'd ever ridden in one key way – you could mount it conventionally by just swinging a leg over the seat because it wasn't so tall you needed a step ladder.
One other unusual aspect was its fuel tank, two actually, attached low down either side of the engine, acting as small wind jammers as well. The idea was that it didn't make any difference to handling whether the tank was full or near empty.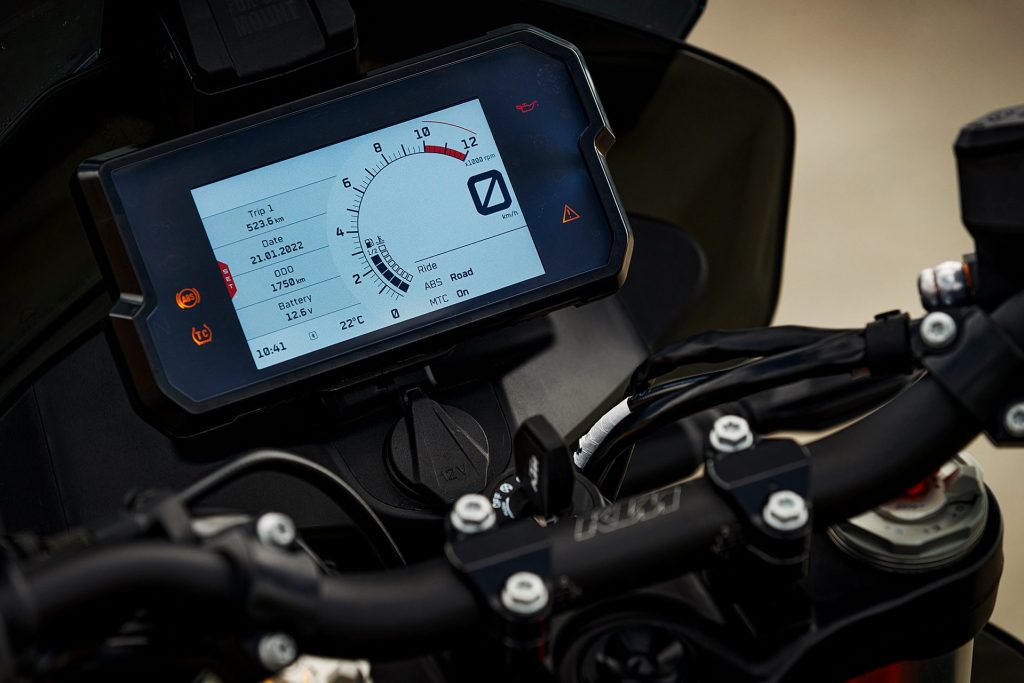 Put simply….
Without wanting to be glib about it, the 890 ADV is essentially much the same bike as the 790 but with a bigger, cleaner engine. There are minor suspension and chassis tweaks, but it's the engine change that's key.
Where the S was relatively easy to mount, the 890 would be one of the trickiest I have ever encountered. Strewth it's tall. Upright I could only just touch down on tippy toes and that was with riding boots on. At controlled intersections then it's best to use one leg and lean it one way or the other. Riding it in high winds doesn't make things easier. A decent turning circle helps to make manoeuvring simple enough though.
We liked most aspects of KTM's first middleweight adventure bike but while the engine was gusty in the mids and up top, it didn't have a whole lot of torque on tap below 3000rpm. This new engine puts that to rights, as you'd hope with 10 extra horses and 12Nm of added twist. For sure the engine can beaver away below 3000rpm better than the 790, down to around 2000rpm handily enough, but it's still not quite as fit as some twins in that department. However, it compensates by being really strong from the midrange on up. And it's smoother and quieter than it once was too.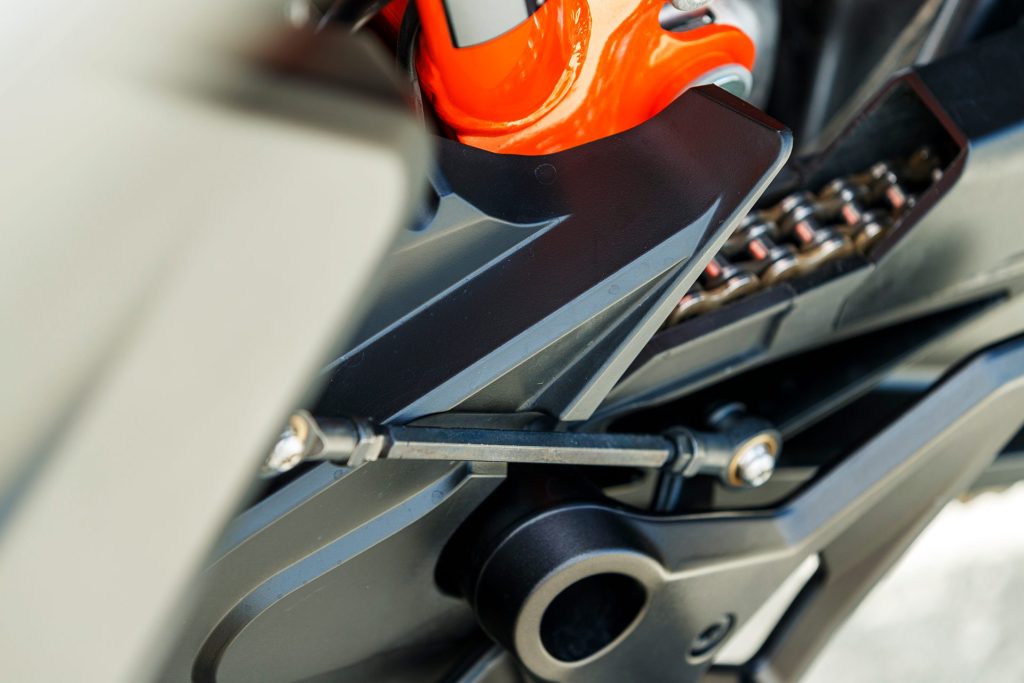 Why 890?
The reason for going to an 899cc engine was mainly emissions; slightly more capacity means they don't have to be so highly tuned to retain the same output. More power at lower engine speeds means fewer emissions too. A stronger clutch improves shifting and indeed this has a positive, lightweight gearbox action. There's no quickshifter and no cruise control as standard. That's partly because freight has become inordinately expensive during the COVID-19 era.
The 890 Adventure R model with its longer travel, more sophisticated and adjustable WP Xplor suspension now sells for $26,290. Yet despite supply and pricing hiccups, KTM had its best sales year ever in 2021, not just locally but globally, up by more than 20 per cent over 2020.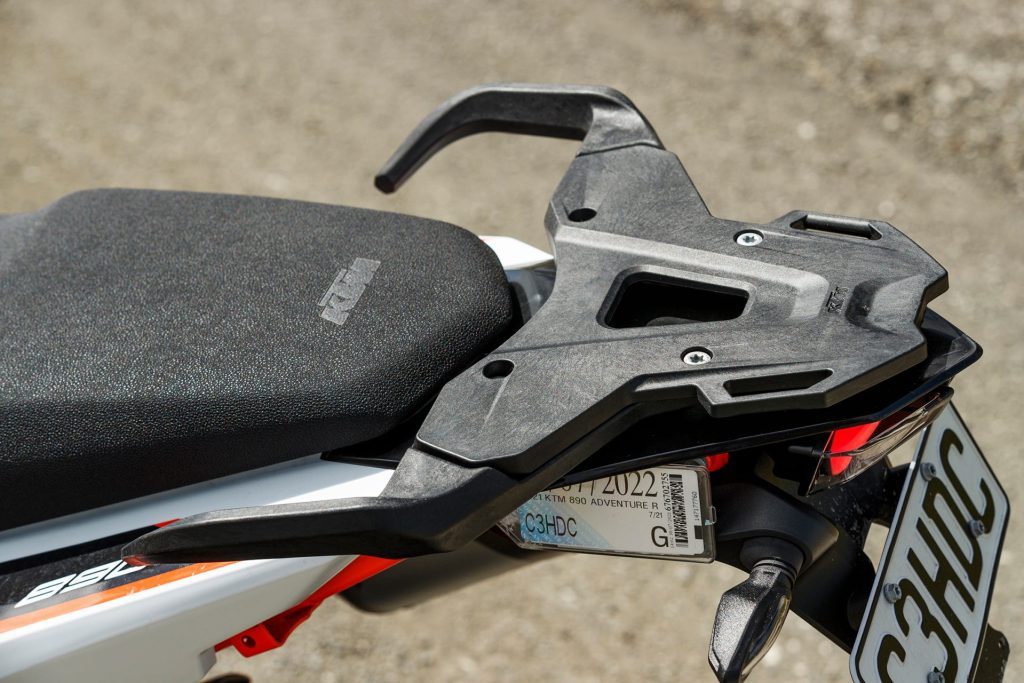 No quicker but
As it happens there's no real difference on the numbers front, somewhat surprisingly. A tenth here and there but then it wasn't slow in 790 guise. They weigh much the same so perhaps the added power on paper doesn't make it to the road with the different off-road oriented tyres.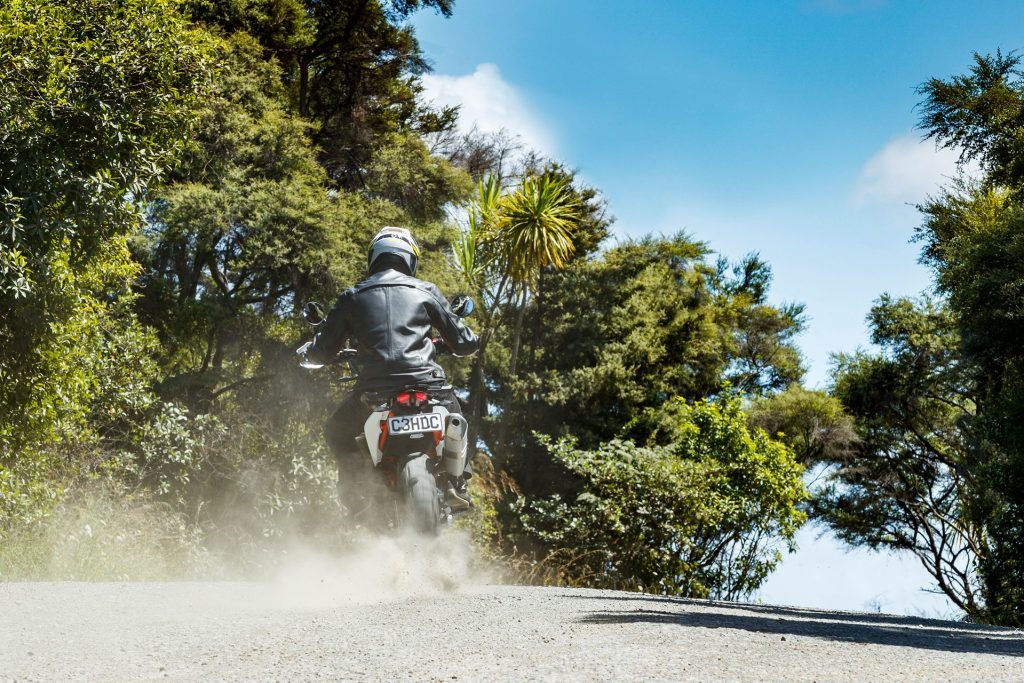 Qualitatively, the 890 is a gratifying unit. Overtaking is too easy; just hit it in top gear from 4000rpm, or drop it down one gear at 90 or so and you're right in the meat of prime torque revs to pass with ease.
And it does it all with scarcely a vibe to be felt, thanks to dual countershafts beavering away. Furthermore, it uses sod all gas which is kind of important right now with premium going crazy. It was always in the 4L/100km bracket, often low fours. Impressive, no, given supercar-rivalling performance?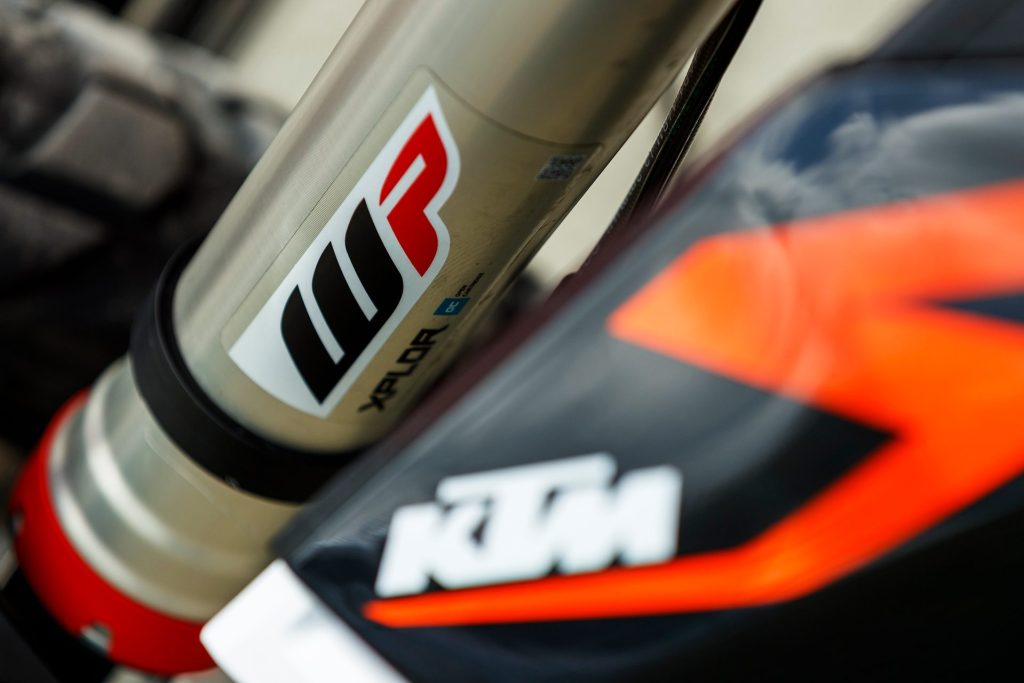 Moreover, it has the stopping power to match, beefy radial-mount calipers acting on twin discs up front to slow the 21-inch wheel most impressively. That said, braking performance from 100 was off by 6m compared with the 790 but that's completely tyre related.
On that, the R wears Metzler Karoos, that look more like knobblies than the usual ATV fare. At walking speeds you can feel the individual blocks touching down. We were rather expecting them to be pretty ordinary on road. You've not quite the grip of regular dual purpose rubber but they certainly aren't scary either, at least on dry roads. During an out and back ride of over 300km on a summer's day we had no moments at all where they let go or gave cause for concern. Best to check the TFT screen to make sure you're in the optimum mode though. Because in the off-road setting there's no help from TC or ABS on tarmac, which explains why it felt a bit slithery when we first jumped aboard.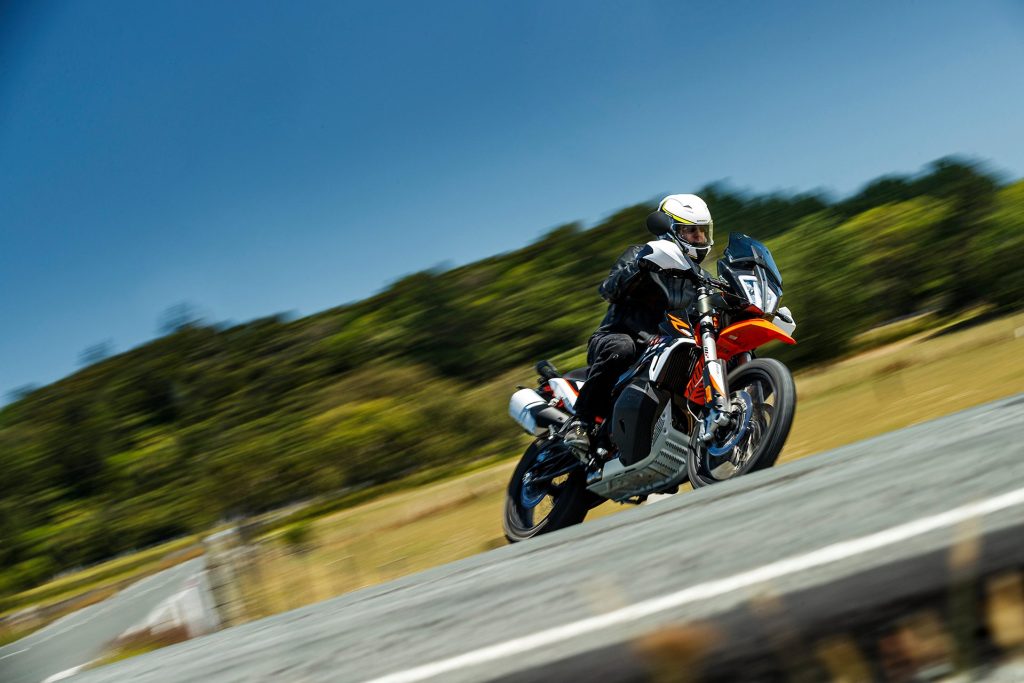 Comfort plus
The long single seat is quite firm but it lasts the distance well, with no real discomfort following some 90min stints. The riding position is really good too, very open and relaxed, the knees gripping the tank just so, and there's plenty of bar leverage. Despite the 21-inch wheel it turns well, just not all that quickly and being relatively lightweight with a compact parallel twin engine and low-set fuel tank, this gets down the road in rather accomplished fashion. Despite its height it has that same assured confidence and stability as the 790. And the long travel suspension means it can mop up bumps that upset so many purpose-built road bikes. Just like an SUV then, only more so in that you're sitting so high you have a view over pretty much everything. It even lane-splits well, and has clever jointed mirrors that are less likely to break if you drop the machine off-road. And on that we can't really comment much, though those that have gone bush reckon it makes you feel like a Dakar hero. Doubt it would for me.
Middleweight adventure bikes make such sense in NZ; they're almost as fast as the litre-plus monsters but without the bulk, weight or cost which makes them more sensible off-road or long distance mounts to my mind. If you're after something with serious off- and on-road ability, be sure to check this out as it's even better than its 790 forebear.
| | |
| --- | --- |
| Model | KTM 890 Adventure R |
| Price | $26,290 |
| Engine | 889cc, liquid-cooled/fuel injected, IL2 |
| Power | 78kW/100Nm |
| Transmission | 6-speed, chain final drive |
| 0-100km/h | 3.63sec |
| 80-120km/h | 1.85sec |
| Weight | 208kg (claimed) |