The transition to electric power is happening apace in 2022, with a rush of new models from Europe and China. Meet the Ora Good Cat from GWM.
For some time MG has been the brand to beat for the lowest priced new electric vehicle in New Zealand, hovering around the $50k mark for the ZS EV Excite before the $8625 Clean Car rebate. Will this soon be beaten?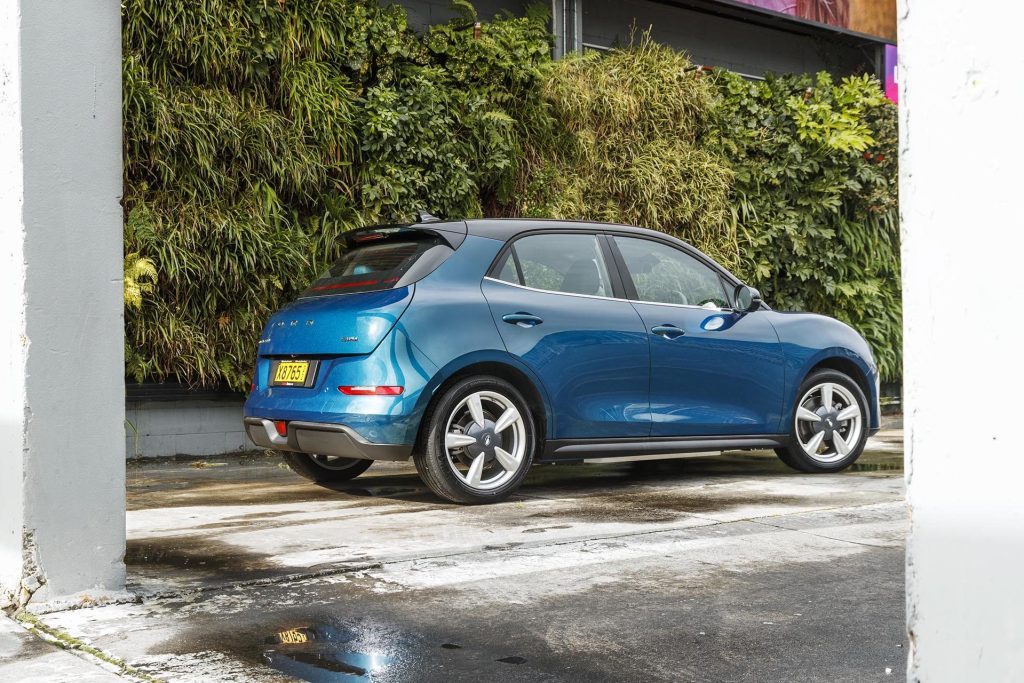 One of the newcomers is BYD and already its base model Atto 3 has a price point of $44,365 after the rebate is applied so MG has some stiff competition now.
The other newbie is a division of Great Wall Motors, known as Ora (short for Open, Reliable Alternative) and the company is about to launch its Good Cat here, in two different versions, differentiated mainly by battery type and size.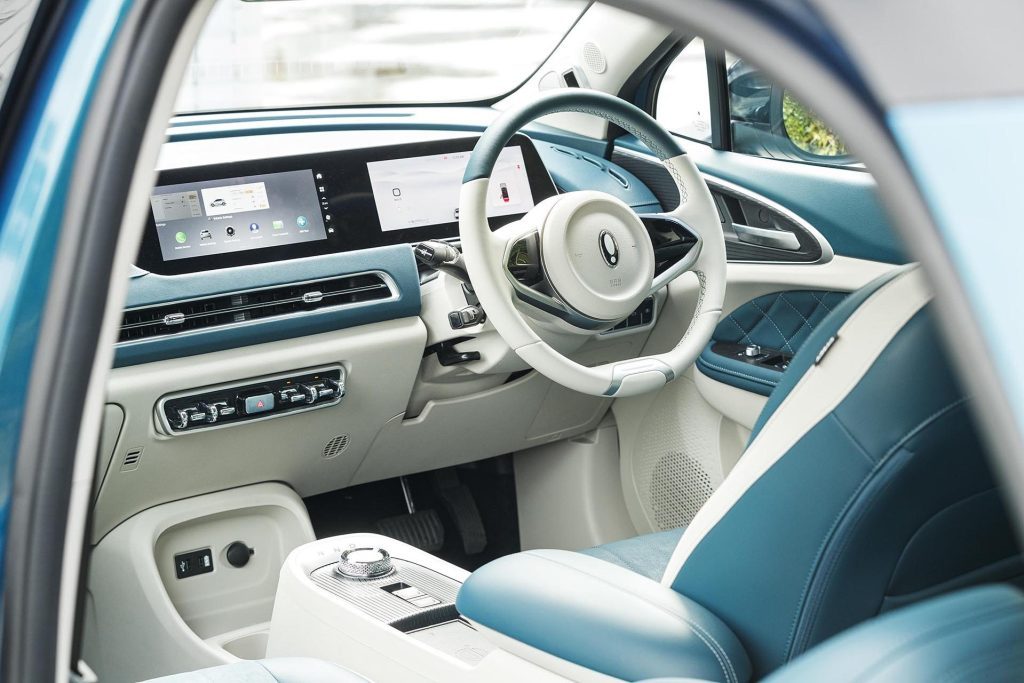 Strange name huh? In China, it is known as Haomao which evidently means 'soft hair'. Or Good Cat, depending on what you read. Name aside, it's the price that will be intriguing and is the really hard question to answer at this point. The factory's current position is "once launched pricing will continue to represent strong value for money to our customers and be extremely competitive in the emerging new energy vehicles market." GWM country manager, Todd Groves, believes pricing will be around the $50k mark. The Cat is expected to launch locally in January 2023.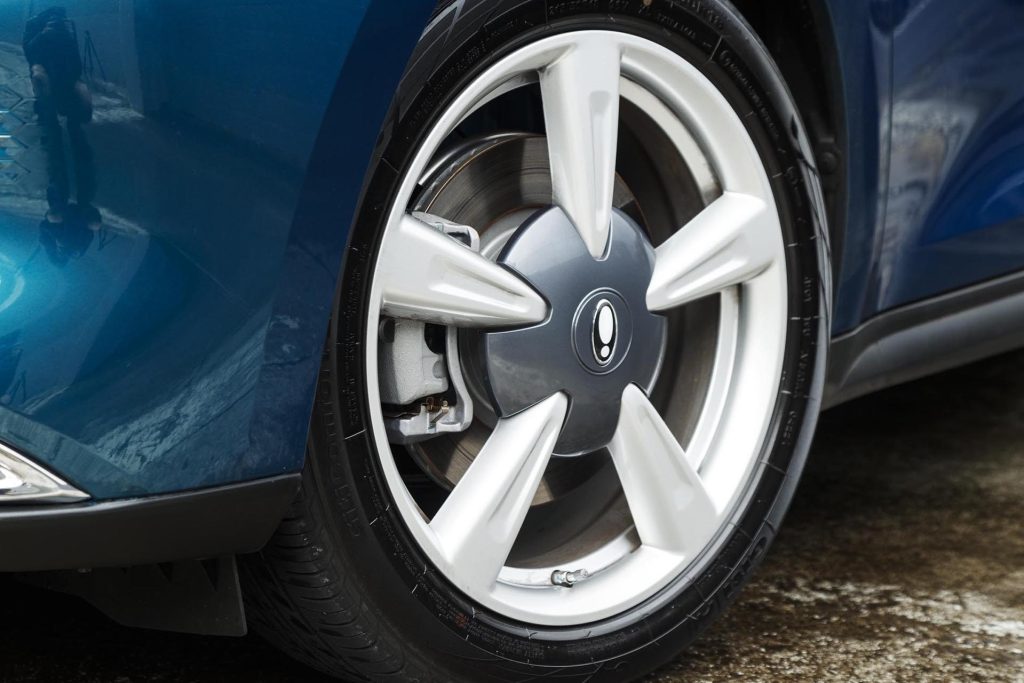 Being a hatch rather than an SUV, it doesn't have that must-have high-riding aspect – ground clearance is 120mm – nor is its boot especially big at 228L (expanding to 852L with rear seats out of commission). There's no frunk either; under the hood is the motor and electronics. Beneath the boot floor is a small hidden cubby though.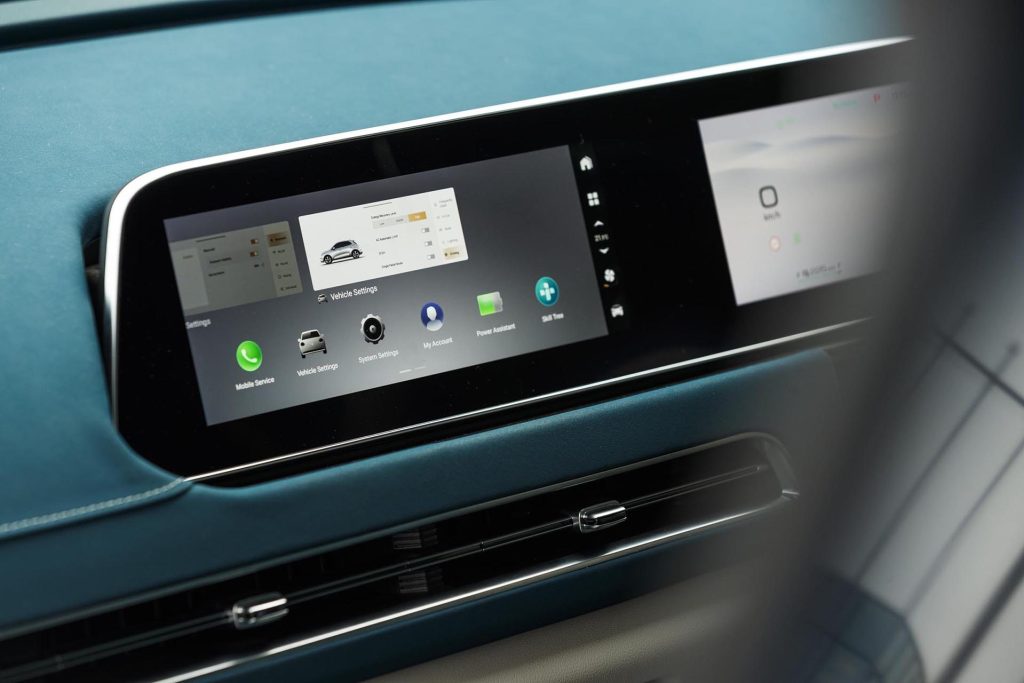 Style sure to pique interest
The Ora Good Cat is nothing if not interesting to behold. It is a retro-styled five-door compact hatch (4235mm long, slightly smaller than Corolla or Golf) sporting a rather large interior thanks to a decent sized wheelbase (2650mm) and wheels pushed out to the corners, as is the way with modern EVs. The Ora badge is an exclamation mark.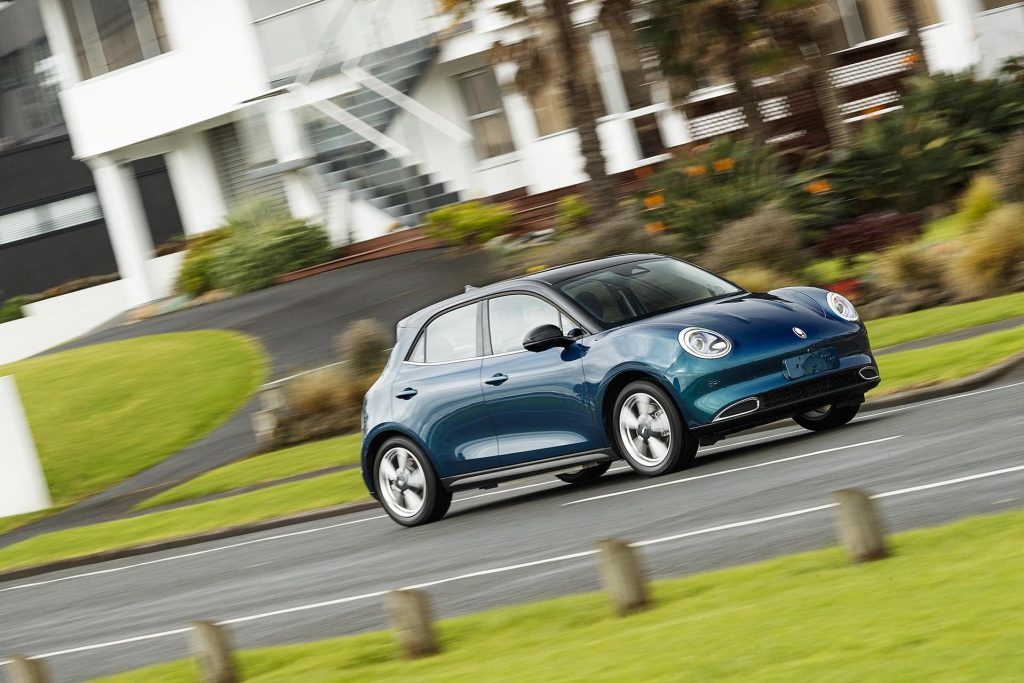 Good Cat styling split the office in two. Half see a Micra mash up with a Leaf rear end. The other half sees something different, even if it is in part derivative. If you look out from the driver's pew, the front haunches are a dead ringer for a 718 Cayman's while the oval headlights and mirrors, and the alloy wheel designs mimic those of older 911s. Be that as it may, we find it retro cute. The two-tone colour scheme with blackened roof works well too. And the light show at the rear on unlocking is fun.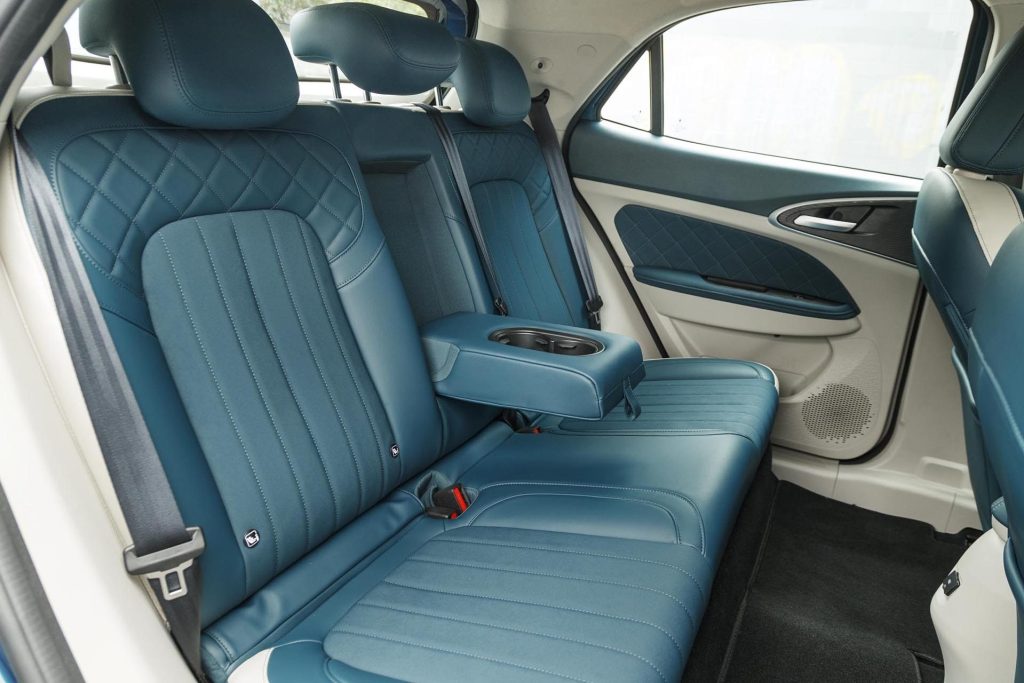 Entry and exit are better than the norm, especially up front, and leg and headroom in the rear seats are generous, a flat floor a bonus for the middle seat occupant.
Because it is from GWM, the layout and the ergos are Haval familiar. There's the centrally located rotating knob for selecting R, P, N or D. The car's minor functions are driven by the central touch screen which is 10.25 inches, similar in size to the digital instruments. They're all housed behind a rectangular section of glass that extends from the door into the centre console, as is the trend.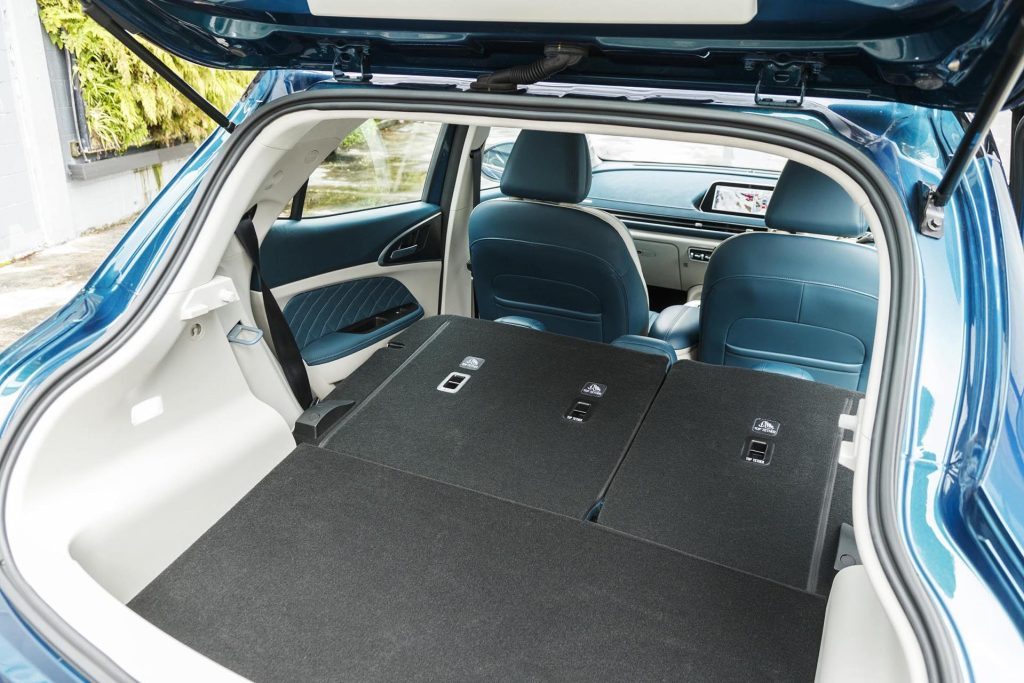 There are a few weird control placements, the oddest of all being the power-on/off button over by the door. Perhaps that's because having the key on your person is enough to prearm the car so all you need do is select D, release the parking brake and you're away. When the screens fire up, fish swim around, an obvious cue that a Good Cat is nearby, eyeing up a tasty meal.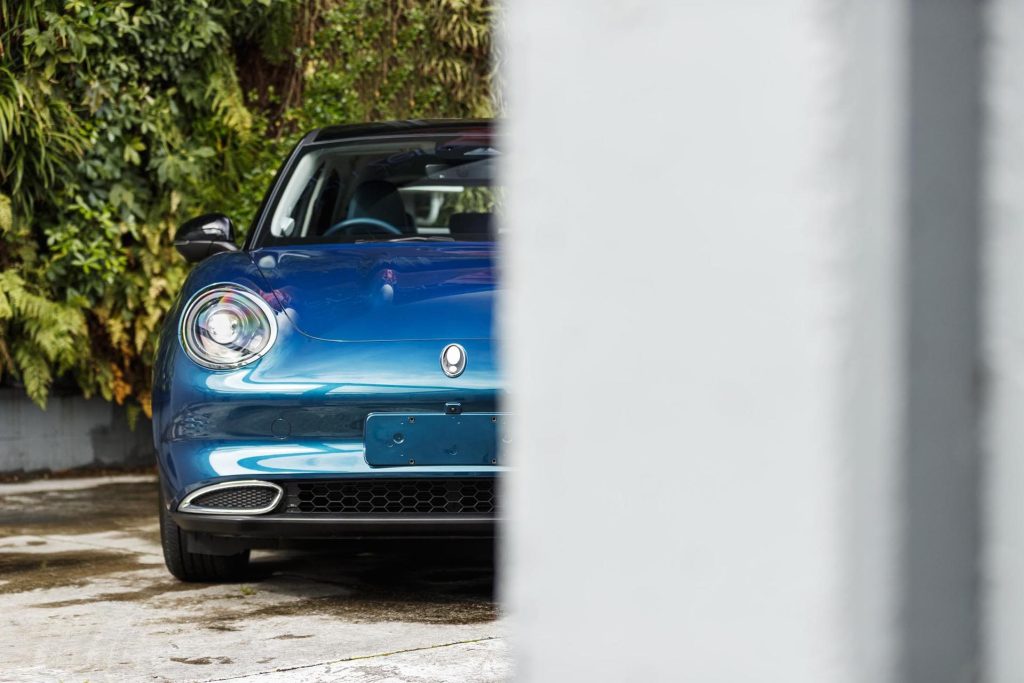 Goes like a cut cat
Oddly enough, we picked up the Good Cat on International Cat Day, though we were blissfully unaware of that at the time.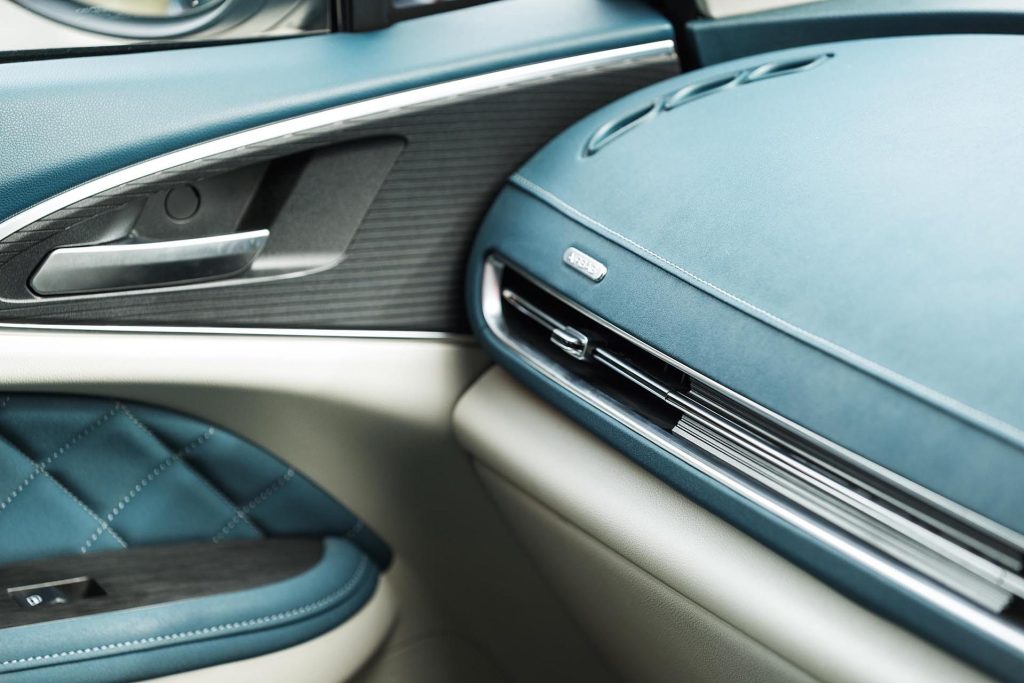 Having driven the car in and out of town we can report that it is fun to helm and surprisingly feisty. Almost as racy as BMW's i3…at likely half the cost. The bongs and overbearing safety demon can drive you batty, as will the hard-to-cancel two-step indicators. But for the most part this is just a fun, funky drive, especially after you locate the mode switch; default Eco is primarily for town driving. Performance perks up in the other modes.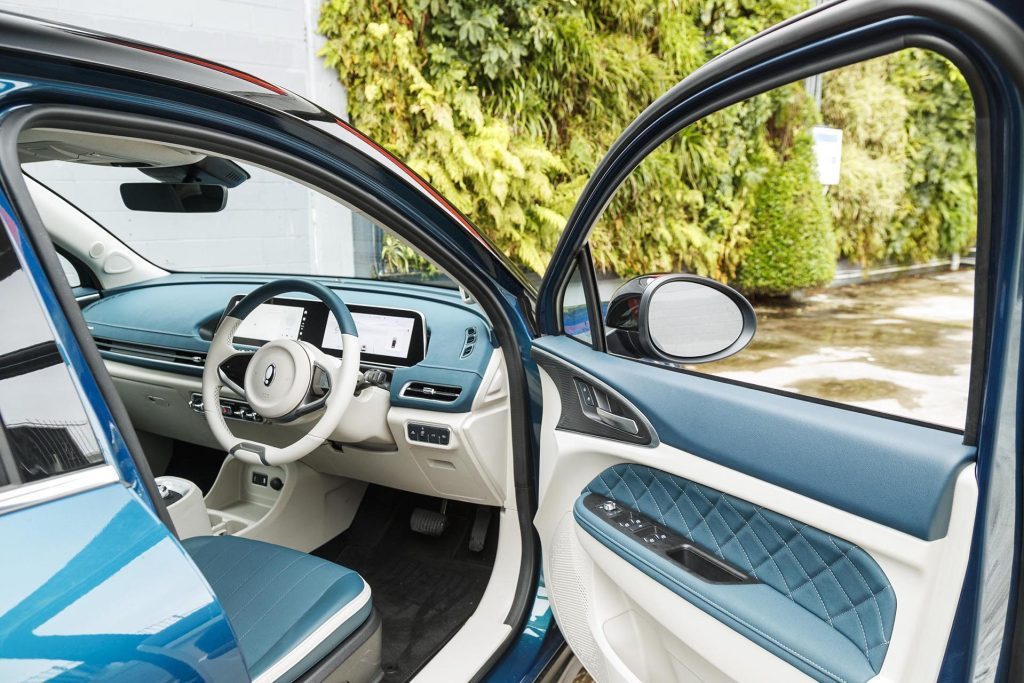 Familiarisation isn't that easy. We mistook the AC off toggle for the Go button initially. And we didn't even find the drive mode button hidden behind the wheel rim by your right knee. It should really be visible in the centre console.
But these are not so confusing as the buttons either side of the steering boss that don't really illuminate properly so you have little idea of what they do. It's subtly obvious when the car is stopped, less so on the move. Dialing up the luminosity of the dash does nothing. Fortunately for volume control you can ask the 'Hello Ora' hired help to sort that.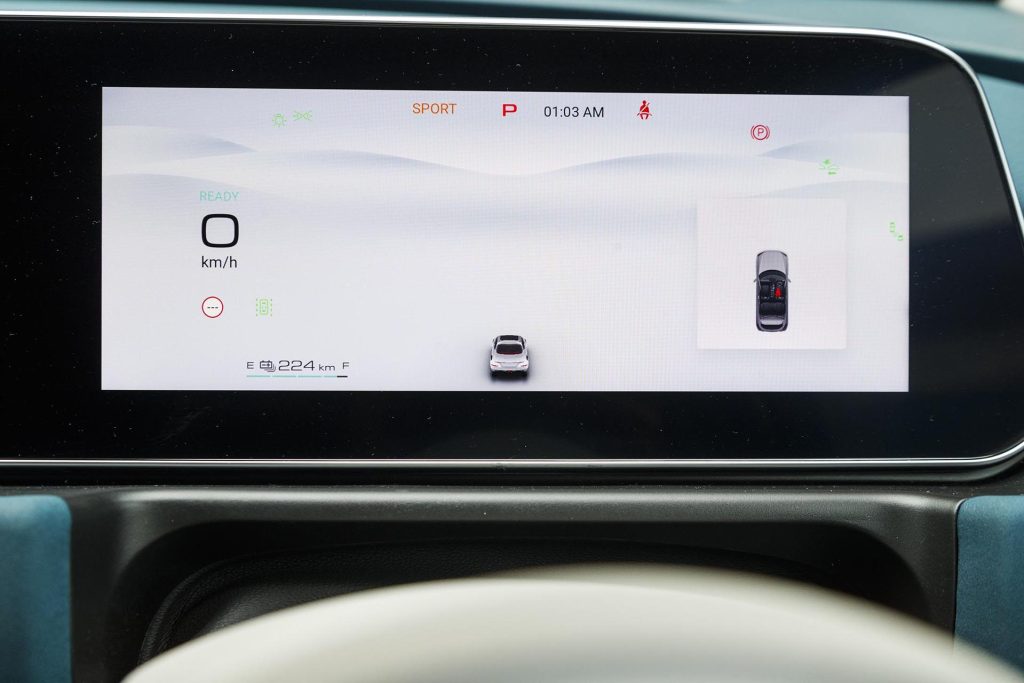 Two different battery packs
So away we drove happy to actually being getting some whirring and forward motion happening. The whirring noise is mainly for pedestrians and cyclists; it ends at 30km/h.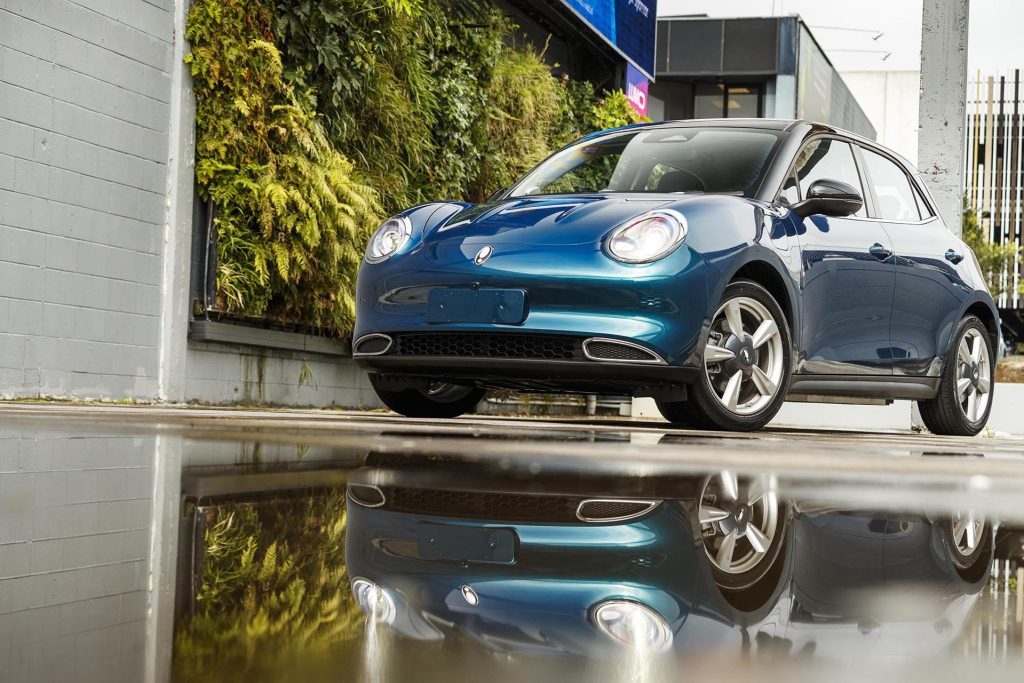 When we collected it, the car had done just 50km but had a full charge which suggested 260km. By the time we got back to the office and grabbed a bite to eat, only 200 remained, just enough to complete our 'short drive loop', including performance testing. We arrived home with about 40km remaining. It's not that EVs don't like open road running but the battery pack sure runs down quick smart when you do so. It discharges ever so much slower during urban running.
Next morning after a recharge it was showing 240km because most of the previous day was spent on rural running. If you're mainly doing 50km/h or less then perhaps the range finder might have indicated closer to the 336km promised (WLTP-rated) of the 48kWh lithium ion phosphate battery pack.
The other version of the Good Cat, the GT, gets a 64kWh pack but uses ternary lithium-ion battery chemistry. Here the anode consists of three oxides of lithium (cobalt, nickel and manganese) for 'superior performance' and indeed claimed range for a fully charged pack is 420km.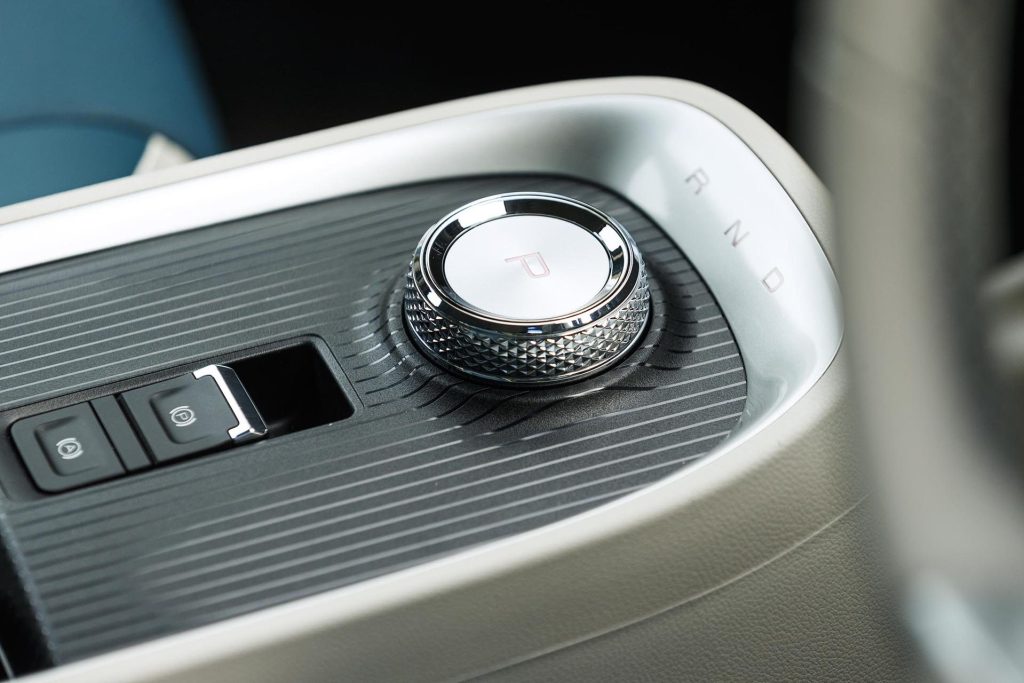 Hard charger
As mentioned, on the motorway in Eco it doesn't have a whole lot of fire power but for sure will make its way to 100km/h and cruise there. Only you use more throttle travel than in the other modes. Switch to Normal, Auto or Sport and whoa, it's like the turbo kicked in. So for saving charge and for round town running, Eco (or Eco+) is the go. Normal seems fine for rural work, though Sport is slightly zippier.
In town off the mark if you're not too careful the front driver will light up the Giti tyres as all 265Nm are deployed. On the flat this is meant to hit 100 in 8.5sec, thanks to its 126kW/265Nm motor and direct drive transmission but we recorded a whole second better than that, with two runs just under 7.5sec. It can fair hum for what looks like a car designed primarily for city running. The overtake requires just under 6sec and it doesn't really feel like it's running out of puff as some EVs do once they get to 100km/h. We were using around 20-21kWh/100km out of town but in the burbs it was quickly in the teens and it's rated overall at 15.8. Using that figure, range for the 48kWh battery would be around 300km, so the 336 claim we presume is for mainly in-town use.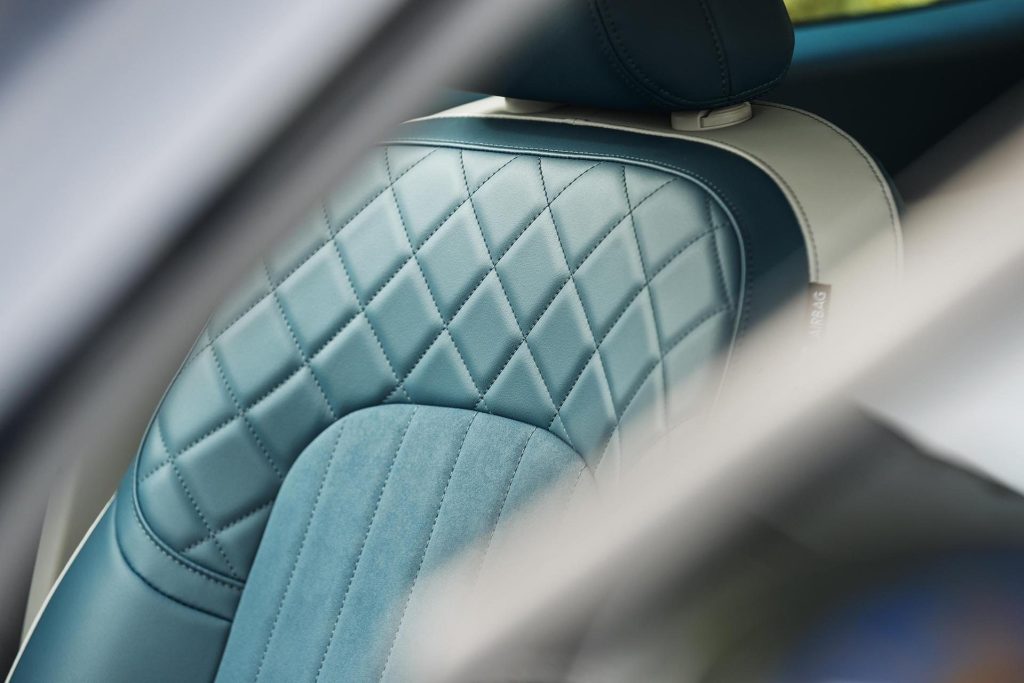 Other bits
We performed an overnight charge using the supplied charger (1.2kW) and it took about eight hours to refill, as suggested by GWM. A half hour on a fast charger evidently gets the battery from 30 to 80 per cent.
Overall ride and handling are rather decent, the former reasonably controlling so the handling benefits. It feels quite light, at a claimed 1540kg, certainly light for an EV with a moderately sized battery pack. Perhaps the in-cabin noise levels of 76dB over the worst chipseal reflect weight savings via thin sound deadening.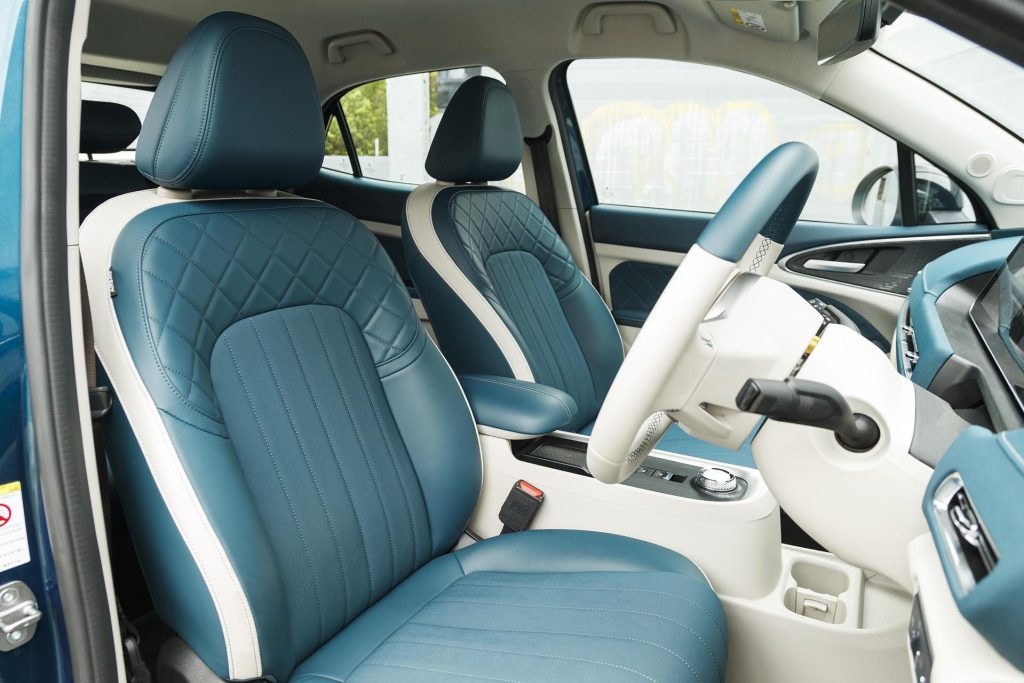 In rural running it's relatively immune to understeer, the ESP system chiming in to keep it on line if you've overcooked corner entry speed. Cruising at legal speeds the ride tends firm but is never jarring. Steering is quite lightweight and lively, if hardly alive. But weighting is good, variable for heft too using the central screen.
We really like the single-pedal drive mode, ideally set up so you don't need to use the brakes much, especially out of town. Or you can choose between three levels of regen in the touch screen but paddles would be better. Guess this is cheaper; just select single pedal driving and leave it at that.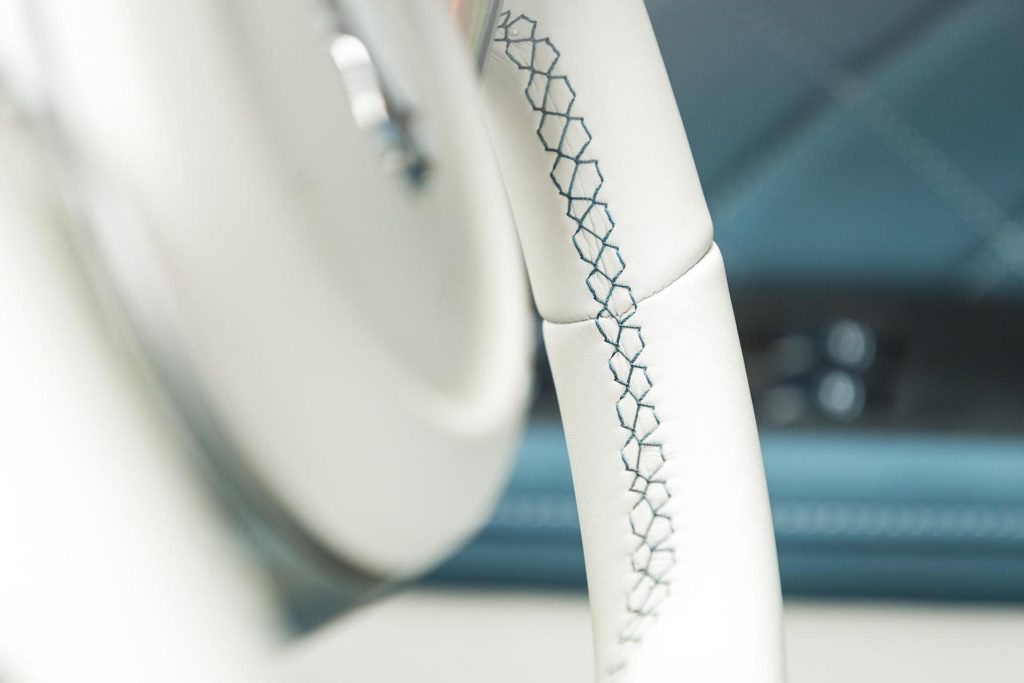 Fit out is good for a base model with adaptive cruise, LED lights all round, 18-inch alloys, smartphone mirroring, rear parking sensors, a 360-degree camera, facial recognition, and the usual driver aids (blind spot monitoring, fatigue/distraction detection, forward collision warning and AEB, lane keeping and traffic sign recognition). Our car sported a pair of Qi chargers, and had rather tasty two-tone mock leather and suede trim, with quilting on the door cards. There's keyless entry too.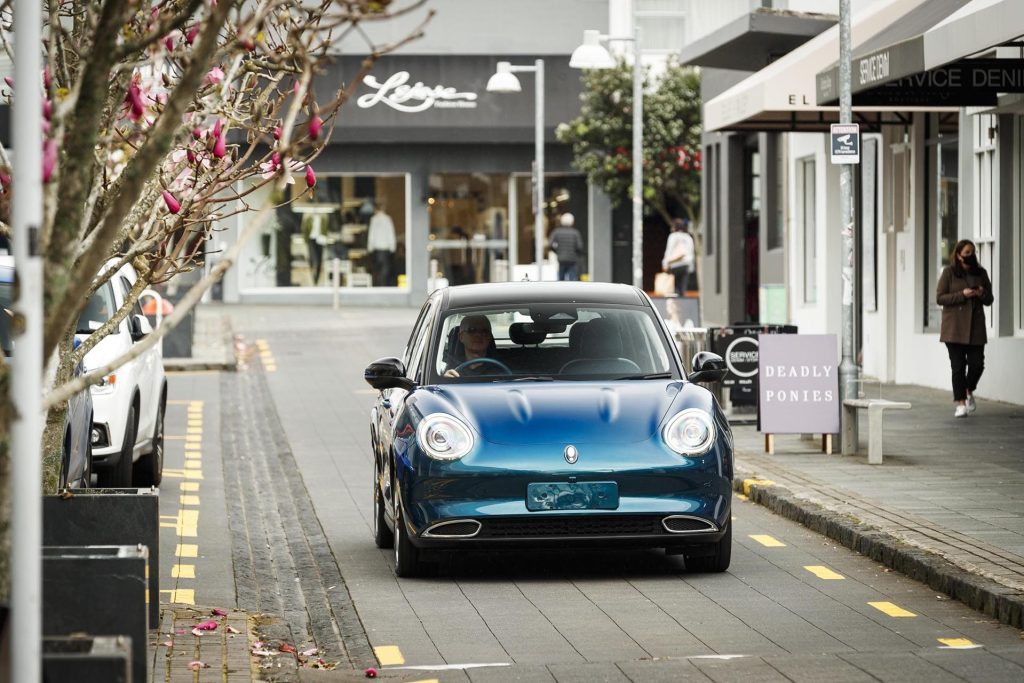 Without knowing price it's hard to come to a definitive conclusion but minor foibles aside, if you like the style and want entry-level EVness without the SUV dynamics the Ora Good Cat is the real deal. At the right price, this will be a cat amongst the pigeons.
Model
GWM Ora Good Cat
Price
$49,990
Clean Car Discount
Rebate – $8625
Motor
single, 126kW/265Nm
Battery
48kWh
Range
336km
Drivetrain
single-speed auto, FWD
Energy Use
15.8kWh/100km
C02 Output
0g/km
0-100km/h
7.45sec
80-120km/h
6.00sec (171.6m)
100-0km/h
36.79m
Stability systems
ABS, ESP
Safety
AEB, ACC, BSM, LDW,
RCTA, ALK, AHB
Luggage capacity
228-852L
Tow rating
Not rated to tow
Warranty
5yrs, 150,000km
ANCAP rating
not yet rated
Weight
1540kg (claimed)