MG Motor New Zealand has officially debuted the midlife update of its popular ZS EV. With pricing that remains carryover, despite increased range and equipment, it remains the least expensive EV you can buy new in New Zealand, all backed up by MG's seven-year comprehensive warranty. It's still the benchmark value EV.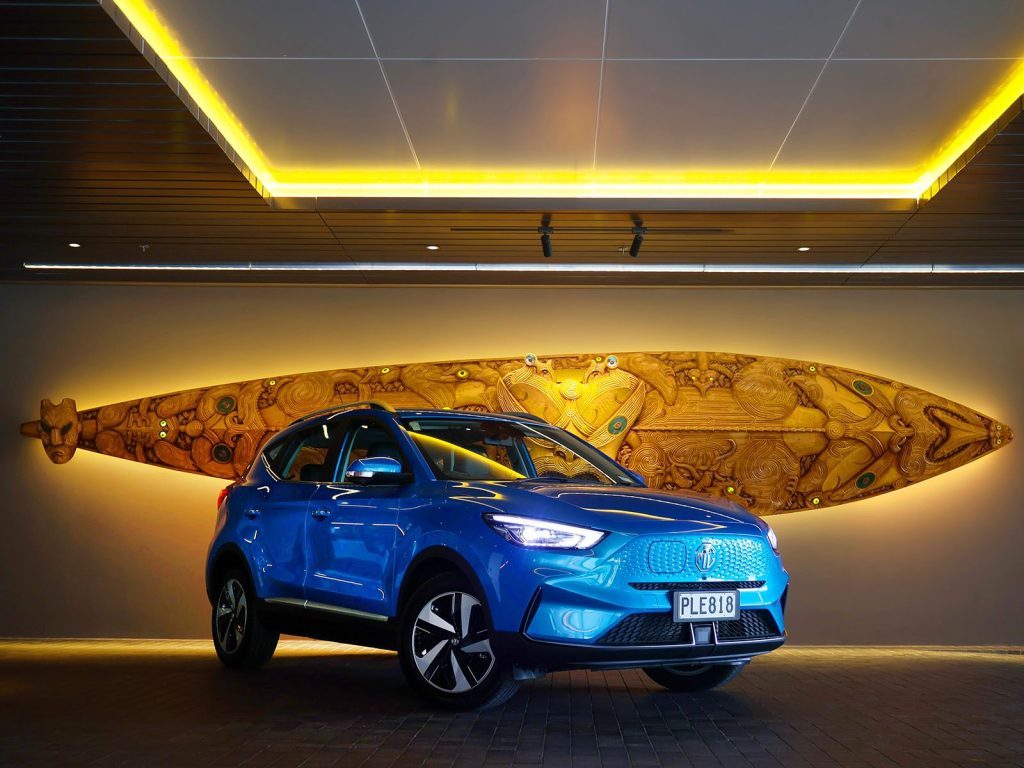 On sale today in New Zealand, MG is offering its base 'Excite' ZS EV model at $49,990 drive-away pricing, while the upper level 'Essence' version with leatherette heated seats and panoramic sunroof, among other items, goes for $53,990, also a drive-away price. And when the full $8625 rebate is factored in, the Excite model will sell for $41,365.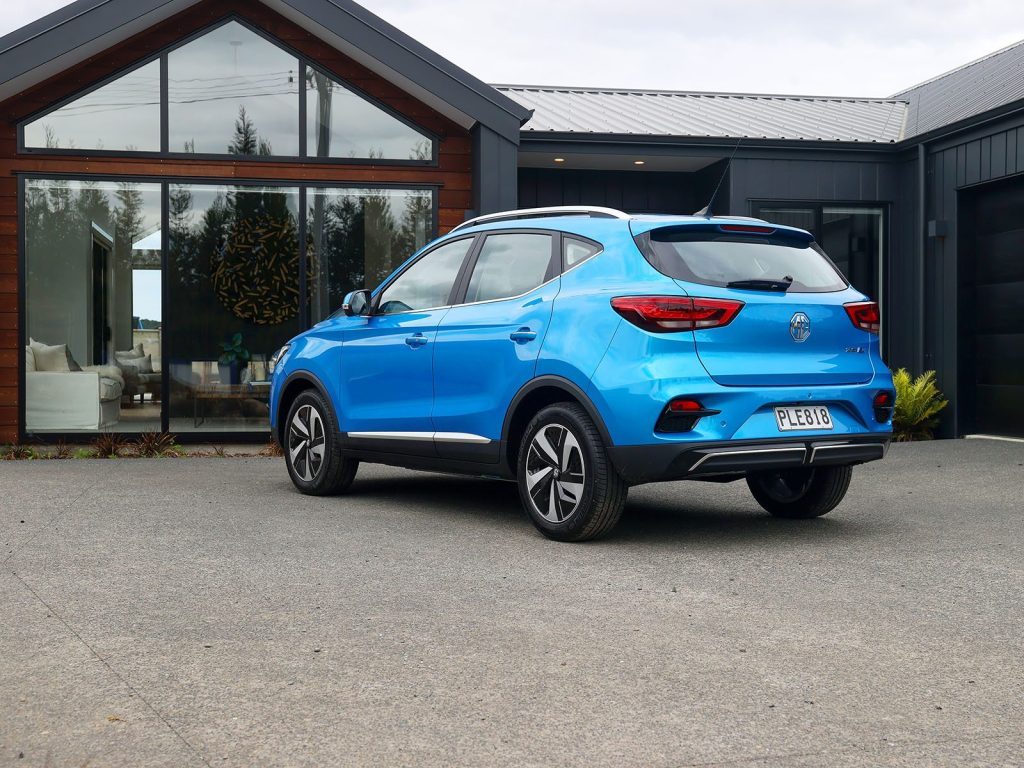 Peter Ciao, CEO of MG Motor Australia & New Zealand, said the carryover pricing demonstrates MG's commitment to making EVs widely accessible. The past year has been "incredible for MG and we are so honoured to see New Zealanders embracing the brand and the ZS EV with such enthusiasm."
"Our seven-year warranty is comprehensive across the range, with no hidden exclusions.
"We are now entering a new phase of growth with the ZS EV. This is the first step in our journey to an electric future and it begins here today."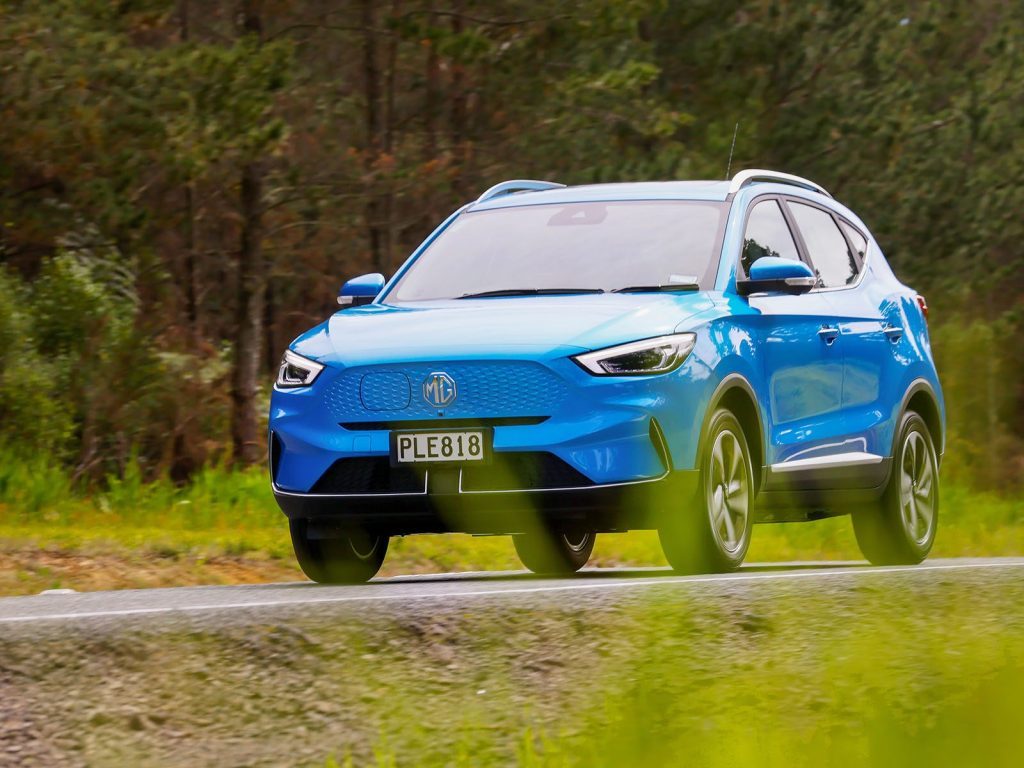 The new 2022 ZS EV features an exterior makeover, evident with the new closed grille that retains the charging port, easier for most garages, and aero alloys. The change is complemented by new battery technology and capacity, up from 44.5 to 50.3kWh, delivering a WLTP range of 320km, up from 263km of the original model.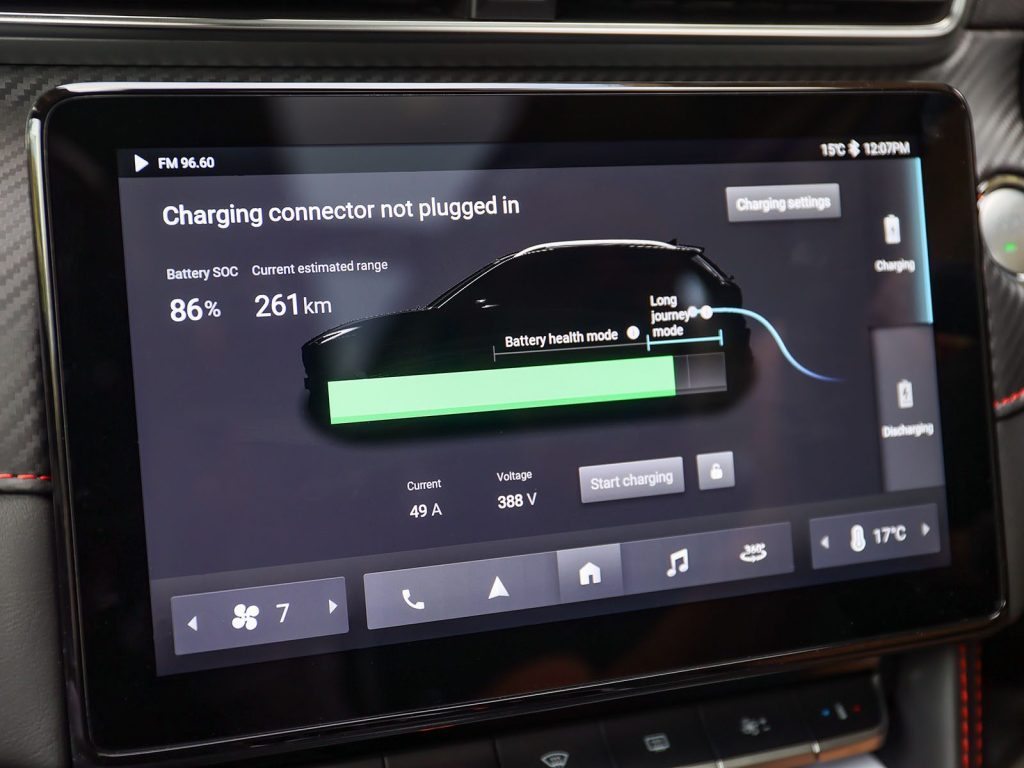 That's despite an increase in motor power too, up to 130kW complemented by torque of 290Nm. The latter is down from 353Nm, meaning the claimed sprint time takes longer, out from at 8.2sec to 8.6sec. In road testing of the original, it was precisely on the 8.2sec money. But the new one I can tell you right now is quicker, both of our 0-100 runs starting with a seven. That's on account of its 24 per cent power hike. The new motor evidently revs higher, partly explaining the power ramp, but also results in smoother acceleration without the huge slug of torque off the line, meaning less wheel slip away from intersections. We tried Normal and Sport modes, on the town and country launch drive, and the latter undoubtedly gives it more pep, but Normal is fine for town use. Eco you might select if you're a wee way from home and the battery is getting low.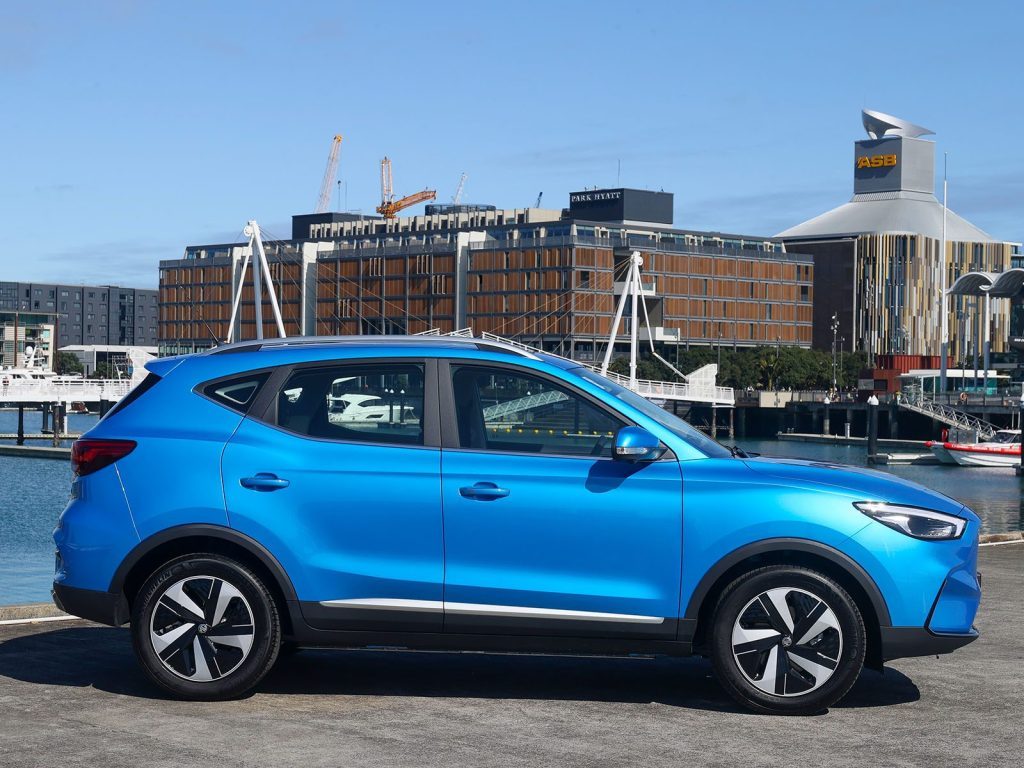 New on-board charging capabilities means the battery pack, a lithium-ion phosphate unit, can be refreshed to 80 per cent in around 54 minutes, using a 50kW fast charger. Available for domestic use are a 7kW single-phase and 11kW three-phase home boxes.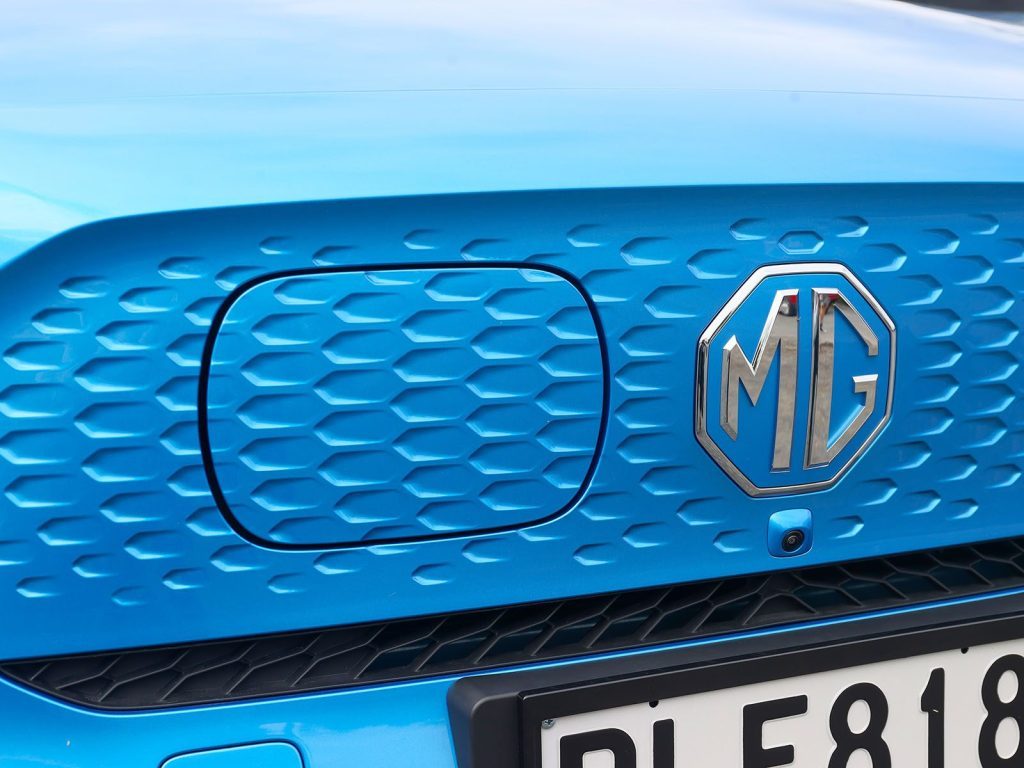 A revised front fascia drops the faux grille in favour of an EV-specific closed off front end with air intakes beneath. It clearly announces the ZS EV's electric mechanicals while retaining the practical front-mounted charging port. LED lighting clusters front and rear give it a more modern look overall, and oodles more night vision over the halogen predecessors.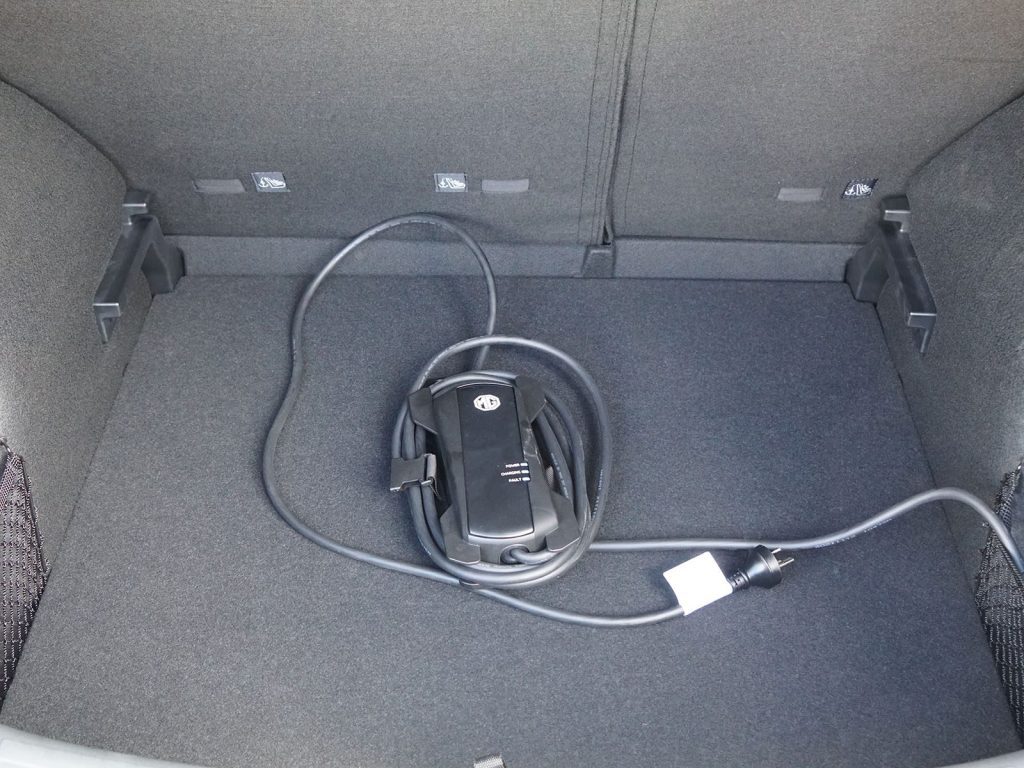 We took this for a quick spin over a familiar ridge runner road and found that despite the low rolling resistance tyres, it handled and rode in convincing fashion, with little in the way of untoward noise. Evidently it is better soundproofed than before. We liked the three levels of brake regeneration, the top one offering a single-pedal drive experience without it being overly aggressive, just like gentle braking into corners.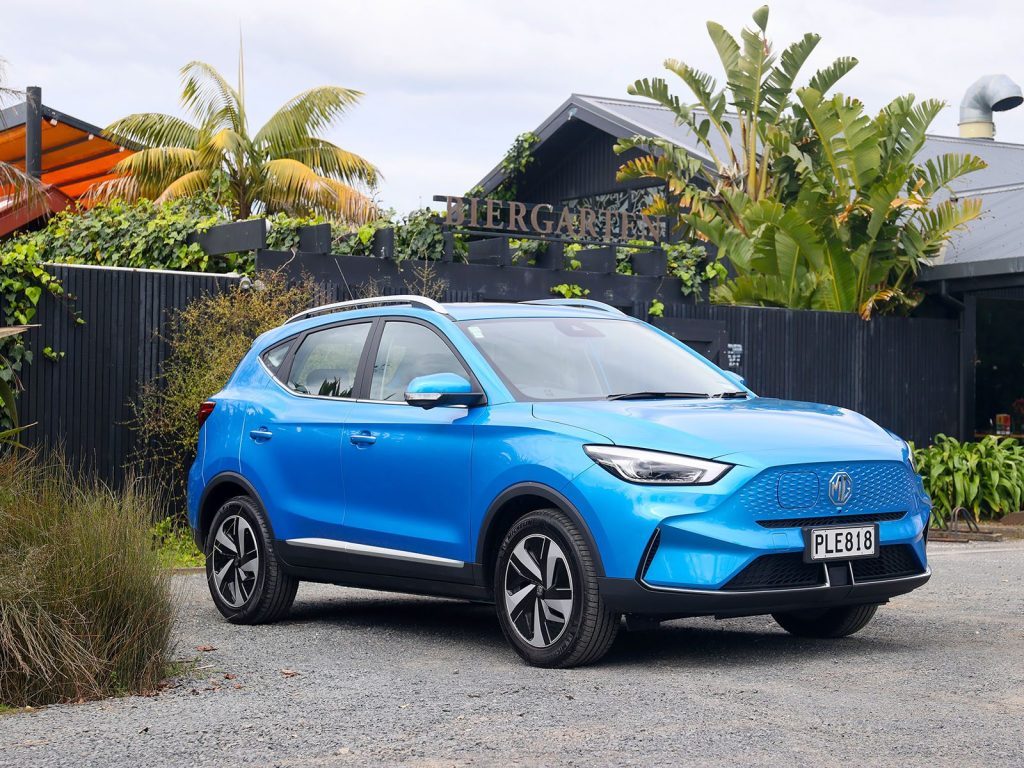 This has the full MG Pilot safety gizmos aboard, including things like adaptive cruise, and lane keeping that can easily enough be taken offline. About the only criticism I had of functionality is the touchscreen, sometimes taking its time to respond. And some might not like the rotary dial for gear selection but it's hardly a deal breaker.
Other aspects like boot and interior practicality are line-ball for the sector; there's decent room for child seats, with three Isofix points, and the boot floor can be lowered for extra clobber.
The new ZS EV will also offer owners an app-based software architecture, known as iSmart, allowing customers to perform over-the-air updates, remote AC control and door locking, real-time navigation, 'find my car' parking lot search, live weather updates and stream audio from Amazon Music.
Both the 'Excite' and 'Essence' models come in a range of five colours including Brighton Blue Metallic, York White, Pebble Black, Sloane Silver Metallic and Diamond Red Metallic.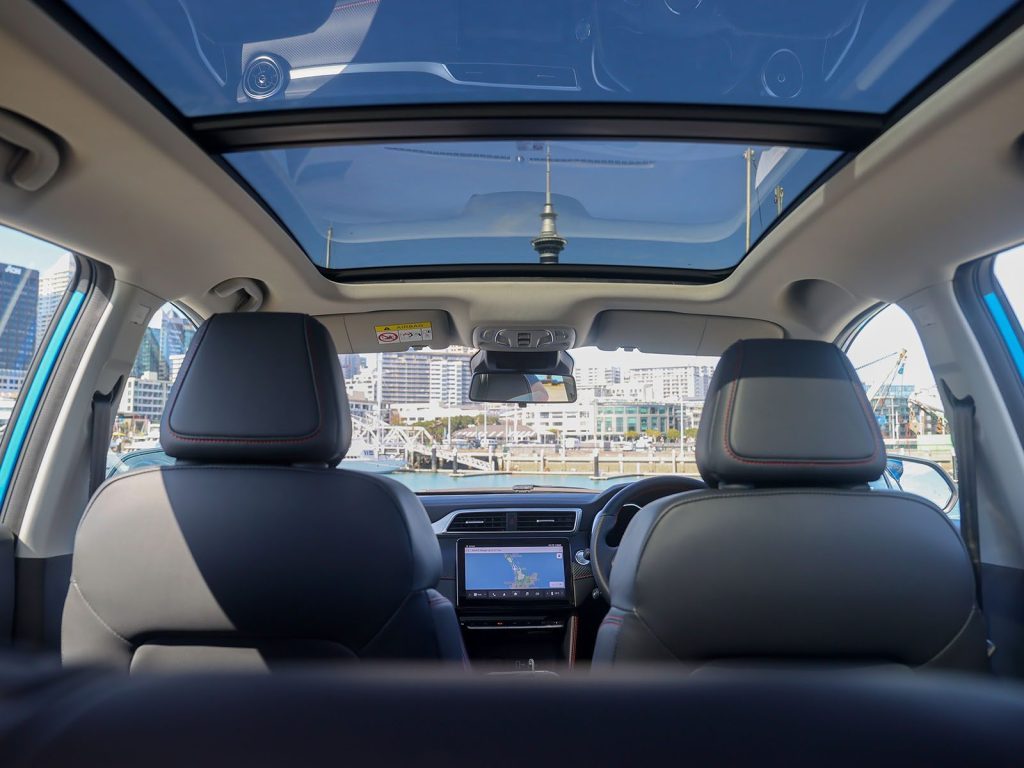 If we had to choose, we'd probably opt for the base model; stuff like a panoramic roof and heated leatherette seats are hardly essential. And both get the full MG Pilot safety bits and bobs.
Mr Ciao concluded "With improved range, smart design, superior technology and exceptional performance, the new 2022 ZS EV enhances MG's electric offering even further."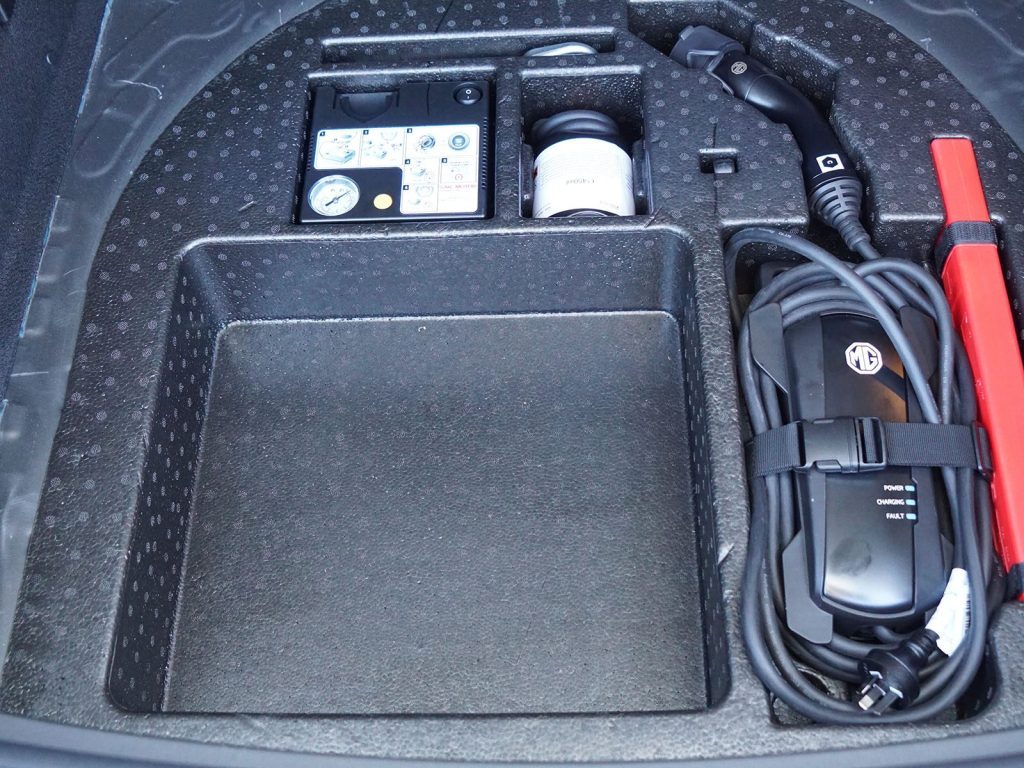 The company is on a roll here, market share up from 2.1 per cent last year to 3.2 per cent this year. Already over 1000 deposits for the new ZS EV have been taken. And the momentum is likely to continue for in the not too distant future it's likely that the ZS EV will come with an even bigger battery pack of around 72kWh, meaning range out to nearly 500km.
Also coming soon, likely in the first half of next year, the company will introduce its new compact electric SUV, dubbed MG4, with racier styling, a dedicated EV chassis, extended WLTP range out to 450km combined, and with a starting price at around the $NZ50k mark, based on already announced UK pricing.