The iX is something a bit different from BMW, while the M60 variant turns things up in the usual M sport fashion. But is it all necessary?
BMW has already released an electric M performance vehicle in the form of its well rounded i4 M50 but has yet to produce a pure electric M car. It is currently working on such, a monstering four-motor i4.

Meantime, this M60 performance model tops off the iX range.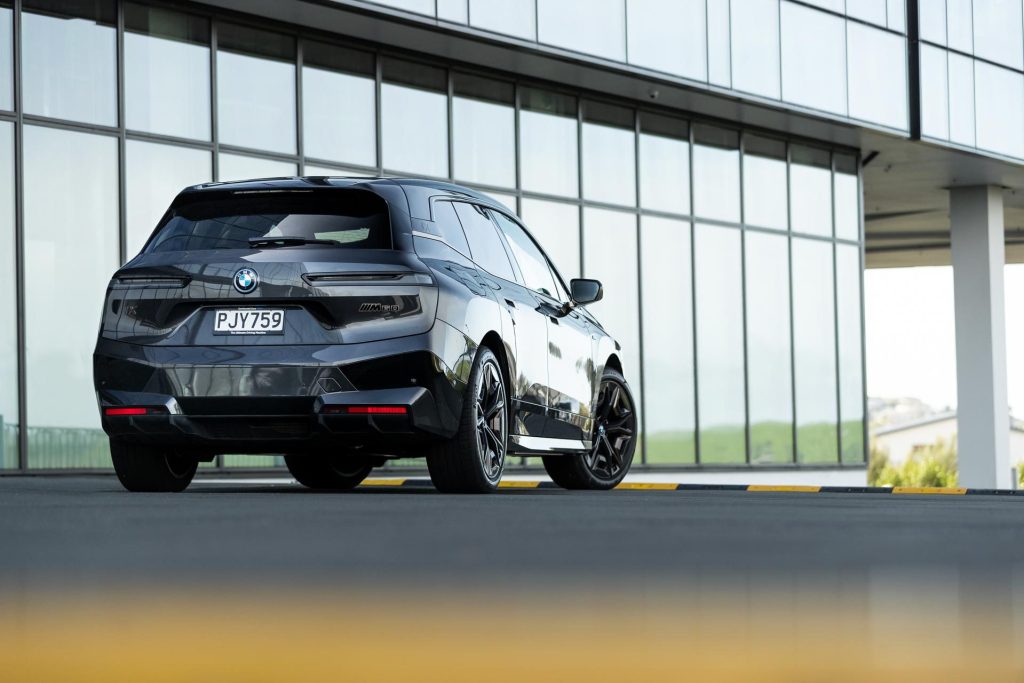 We've already driven the iX xDrive50, BMW's full-sized electric SUV, about which editor Cassidy said of "this quiet GT device" that "it's quite something for those who have had everything else." It carries a sticker price of $197,900.
But for those who want something extra, that can vie with the likes of the incoming Mercedes EQS SUV? Then that's the role for the $242,500 iX M60, an all-wheel drive, all-wheel steering, air-suspended five seater.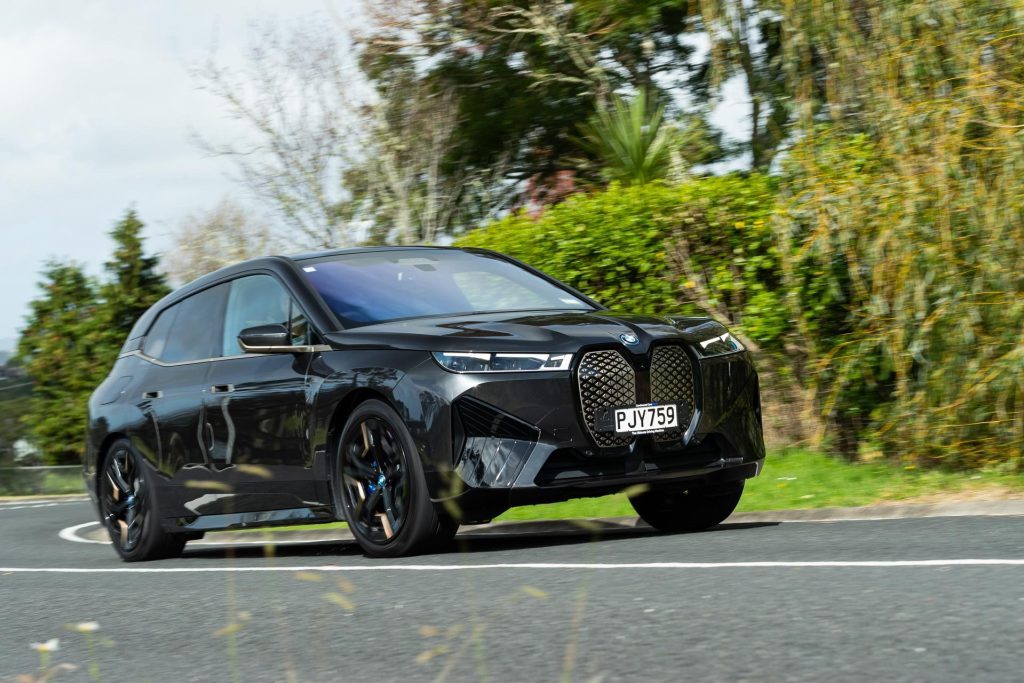 The M60 may resemble the others in the iX range but is angrier, with combined output from its two motors of 397kW and 1015Nm. There's briefly 455kW and 1100Nm under launch control conditions. Sufficient then.
It features gold and piano black highlights for the exterior, even on the wheels so it looks blingy. Some might not like the bluff front with its big faux double kidney grille.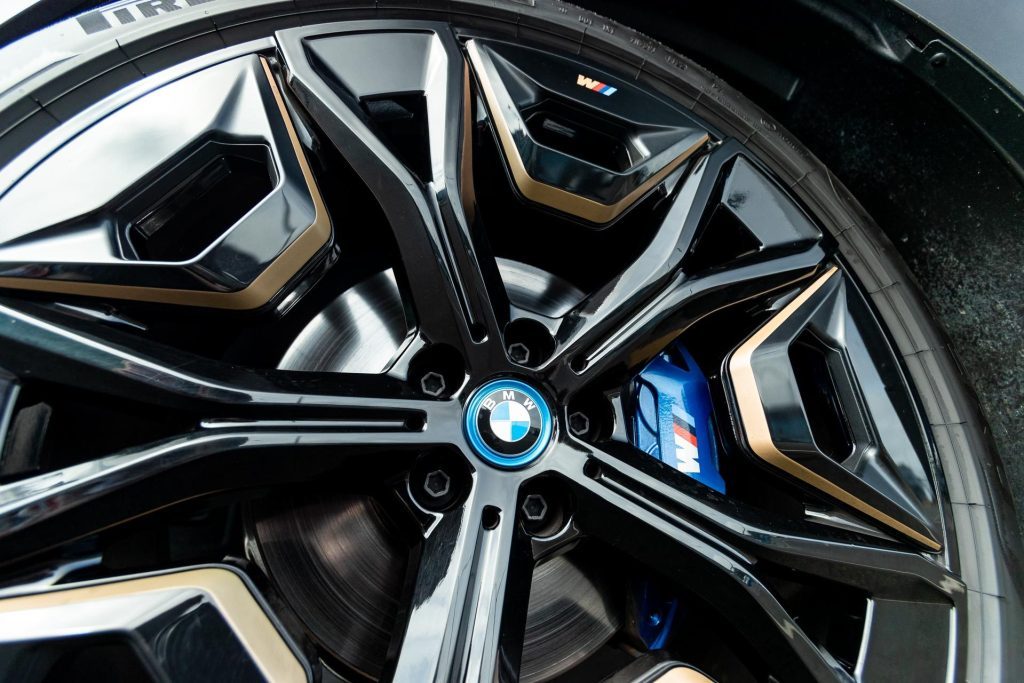 Oddly, appropriately, it reminds of a supersized i3 with the upkick at the rear. Its Cd of 0.26 is astounding for such a big vehicle. The 22-inch aero alloys and flush-fit door handles likely contribute.
Inside, it's properly up to speed, spacious and will appeal to computer savvy types. The hexagonal wheel is different too.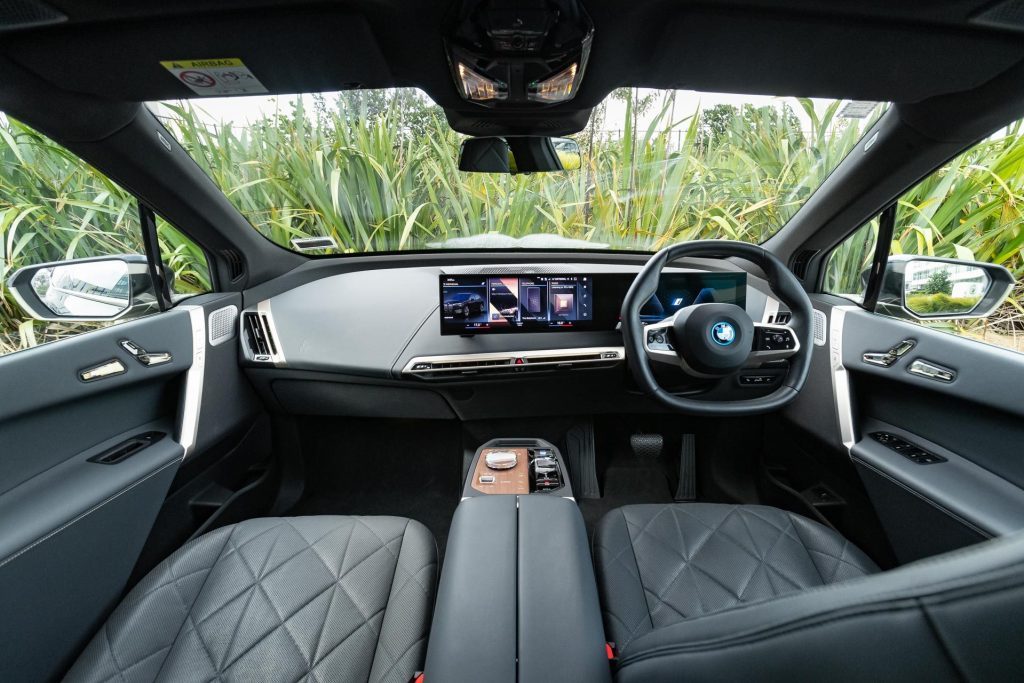 Back to that output though, 1100Nm. Heavens to Murgatroyd. However, it needs lots of ergs to overcome its 2.66 tonne kerb weight, much of it due to a huge, low slung battery pack. Despite all that, BMW reckons this can hit a hundred in 3.8sec.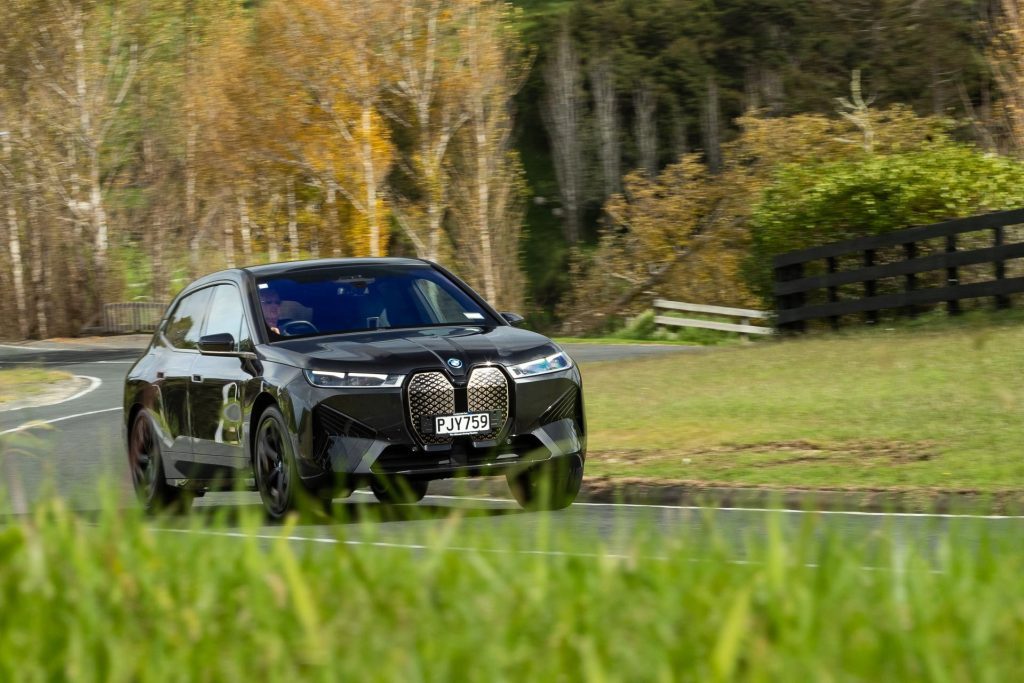 Top speed is limited to 250, not that many will end up taking this on track. It has a theoretical WLTP range of 566km. When we collected this, a full battery indicated 500km to run, but that's heaps for town and around work.
It has a 112kWh battery pack that can be hooked up to a hypercharger where 10min supposedly adds 150km, and a 10-80 per cent rejuice takes about half an hour. An 11kW wallbox can evidently boost range by 100km in 1 hour and 40min.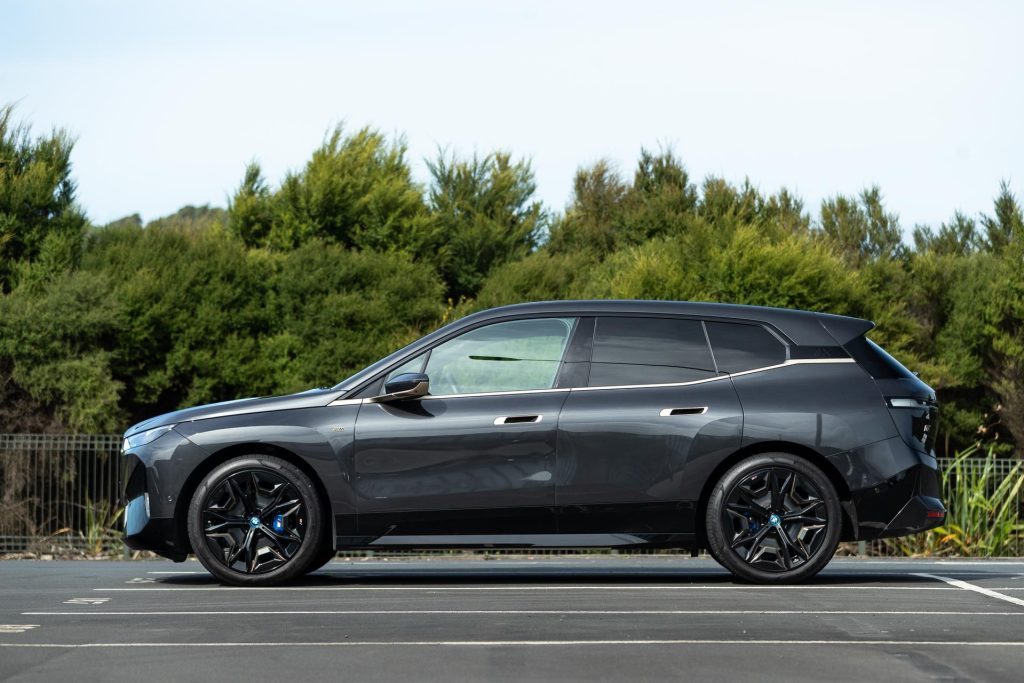 We saw consumption figures in the 23kWh range, primarily during highway running. Like all vehicles, it's getting off the mark that sucks the juice.
We noticed battery charge winds down slowly in the efficiency mode on a constant throttle. But during performance testing and cornering shots it really chewed through battery power.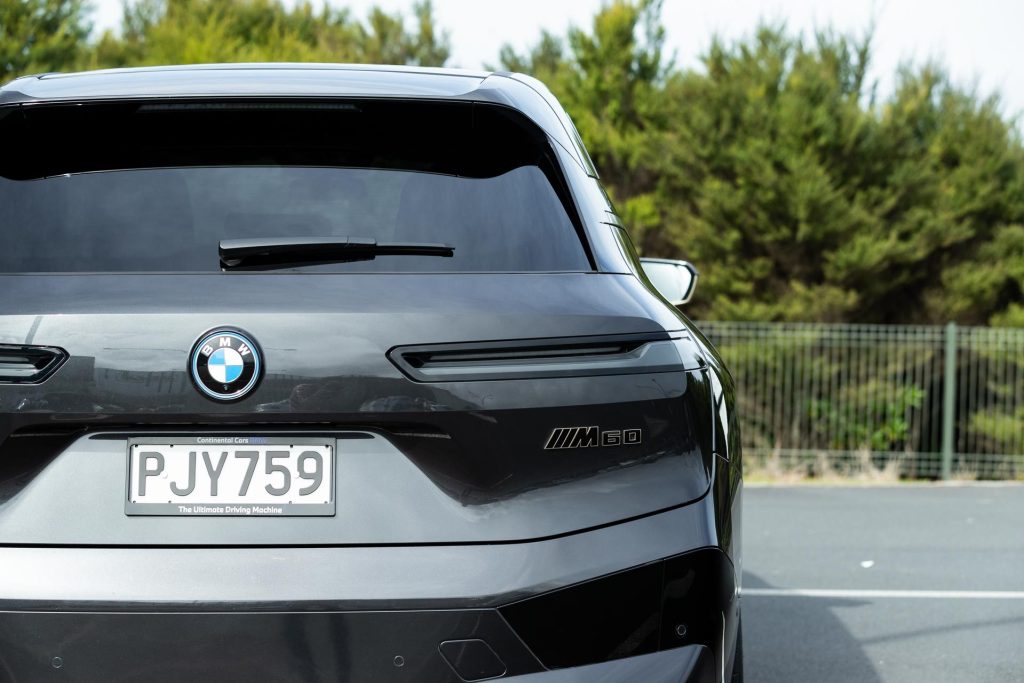 Size matters
It's a biggun this clearly; the wheelbase is 3m, the length is just shy of 5m, and the width is a little under 2m. In the rear is a flat floor and generous room for three. Heating and AC controls back there are cost options.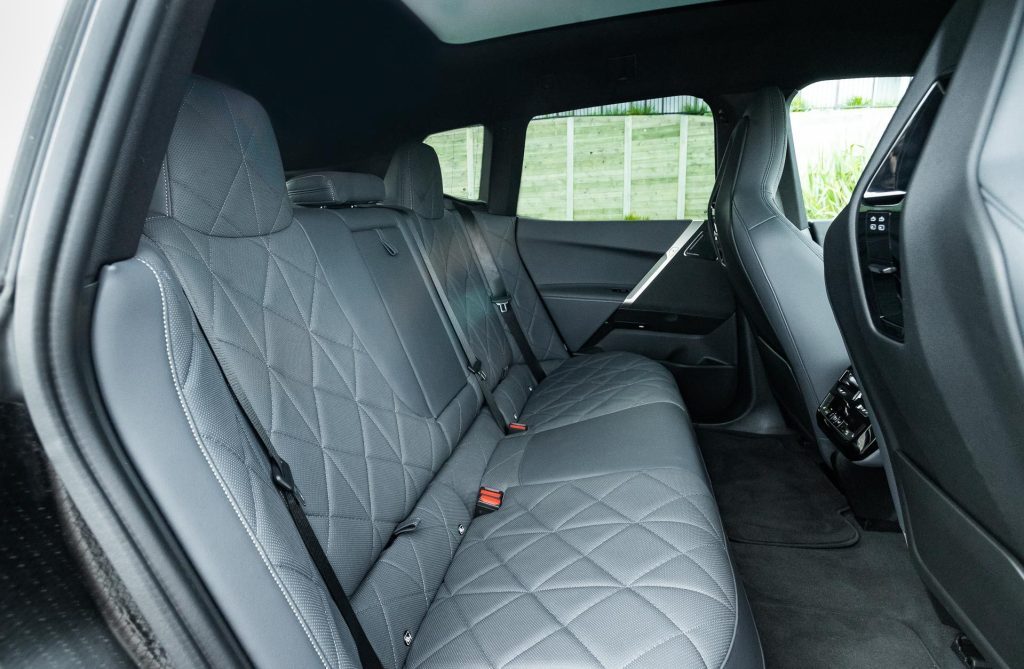 Up front there's an abbreviated centre console meaning nowhere to rest the left leg. But there's a Qi charger down low, and a clever upright phone holder slot above this.
Raise the gesture-controlled fifth door and there's 500-1750L of boot space, with an underfloor area good for a charge cord but there's no storage capacity up front under the bonnet.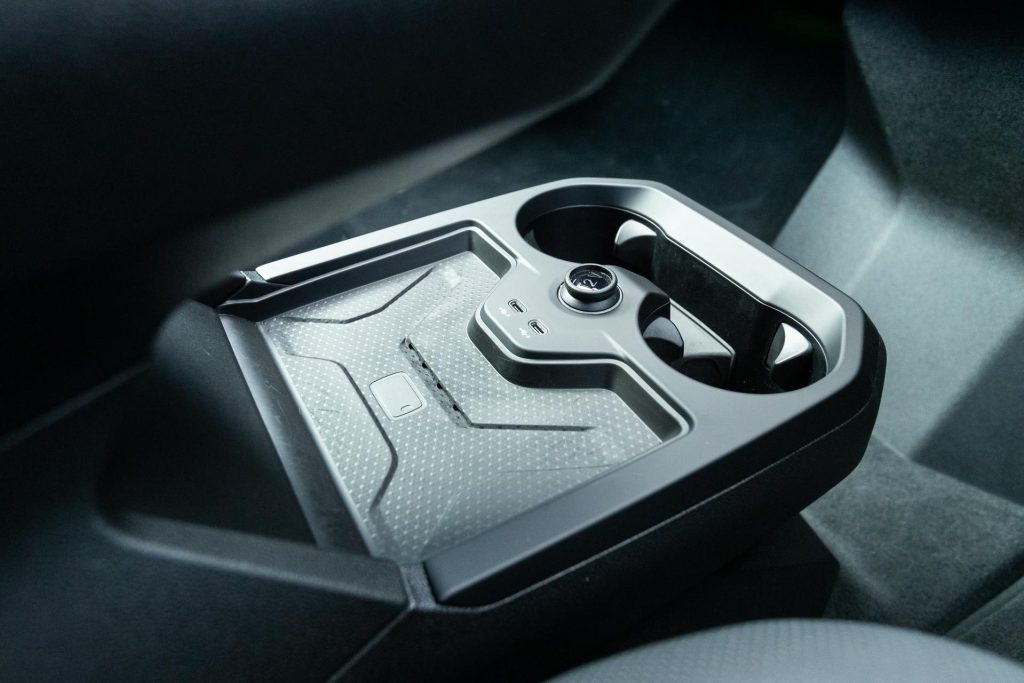 Everything can seem a bit daunting to begin with in this big modern electric SUV, though there's a start and stop button – press it and the B&W sound system issues forth with a bassy welcome note – along with a vestigial kind of gear lever. It has both D and B settings, the latter for added regen.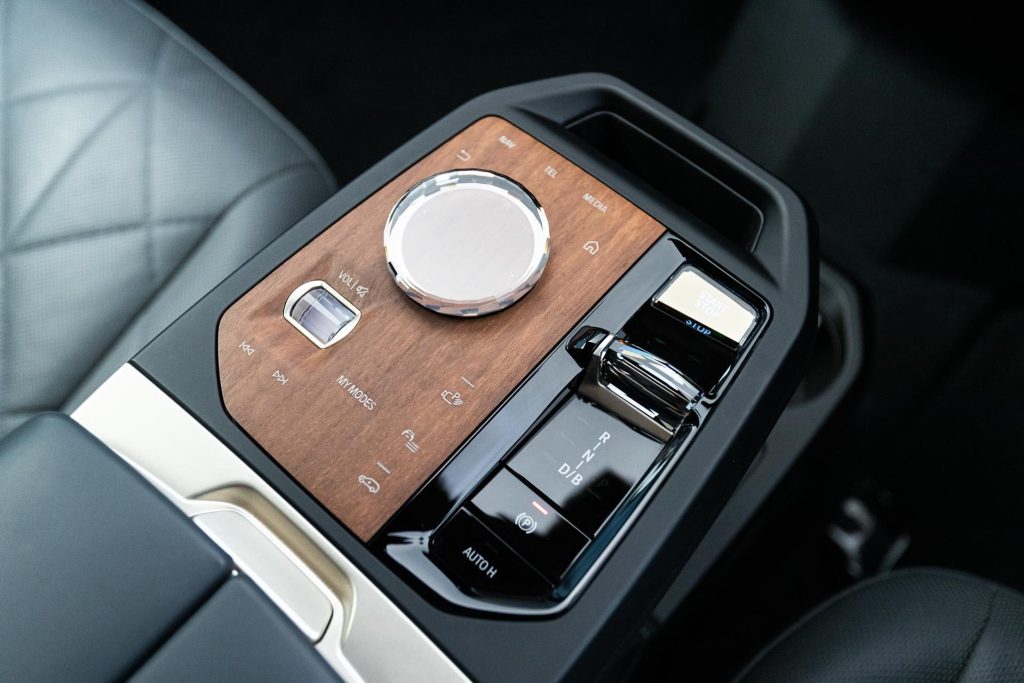 But you'll only ever use the 'adaptive' setting which slows automatically for vehicles in front and allows coasting.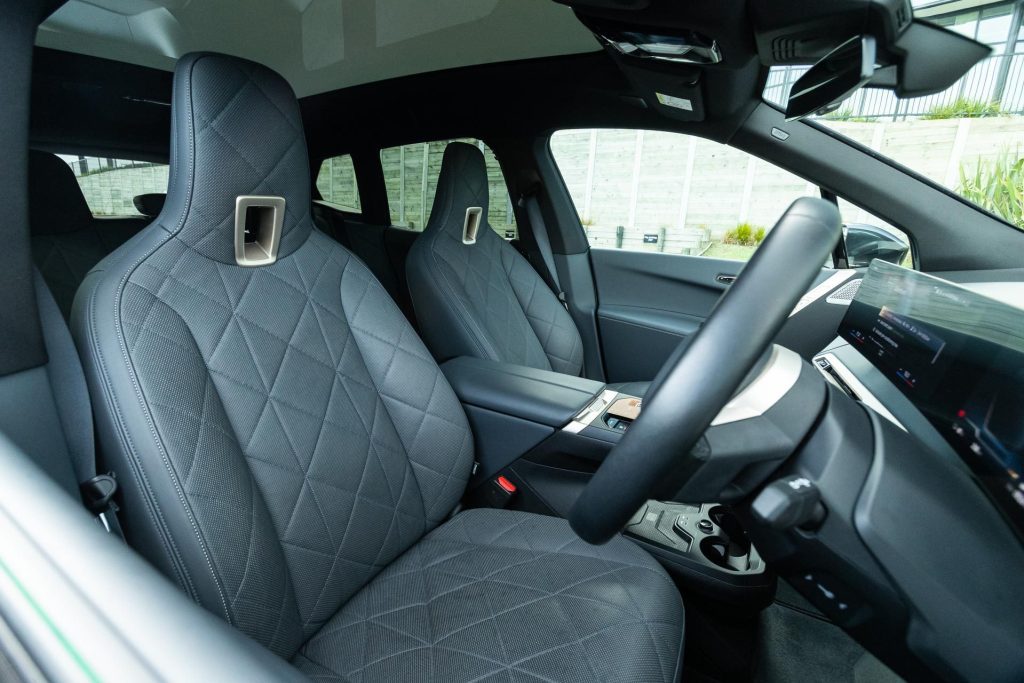 There are two enormous screens facing the driver, one containing the configurable driver instruments and it connects physically to an infotainment item that controls largely everything.
You can work it by touch, i-Drive wheel or via the friendly AI help. Sometimes she's useful, like for setting temp, tuning a radio station or switching on seat massage, but she often misinterprets things.
She's very keen to take you places so just let her do the route guidance.
There's a head-up display too, a big one, so the main items like speed, traffic sign recognition and nav instructions are right there in front of you.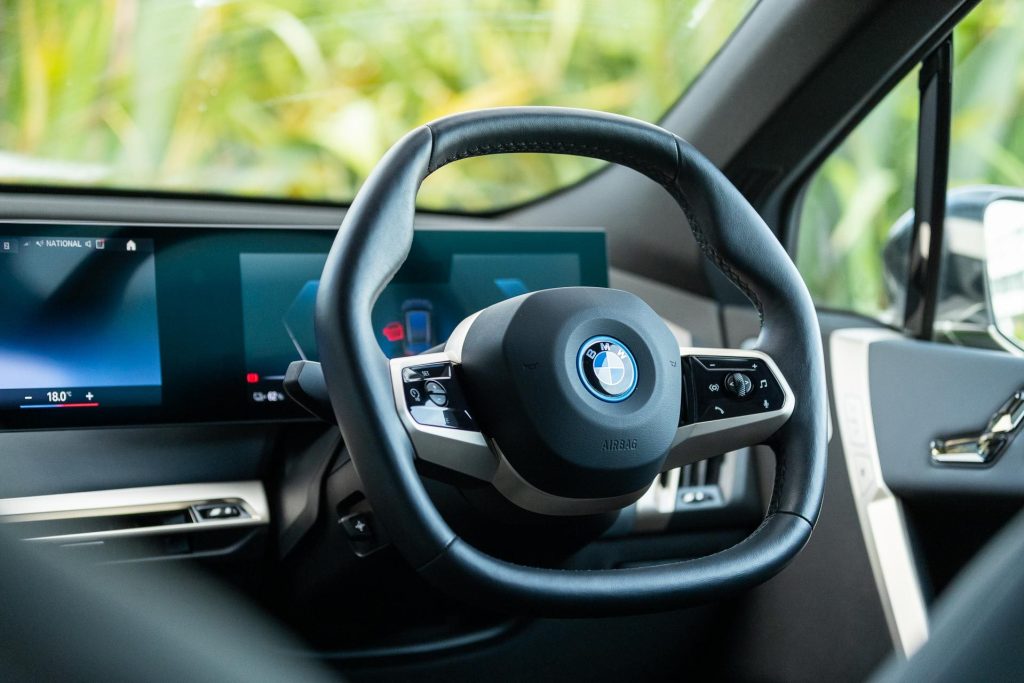 Distracting or not?
BMW reckons this isn't a distracting drive but it kind of is overall because so much functionality is relegated to the central screen, even things like seat adjustments (aside from fore and aft, up and down).
There are shortcuts to access the required areas like seats and climate control. But screen menus are distracting when in use.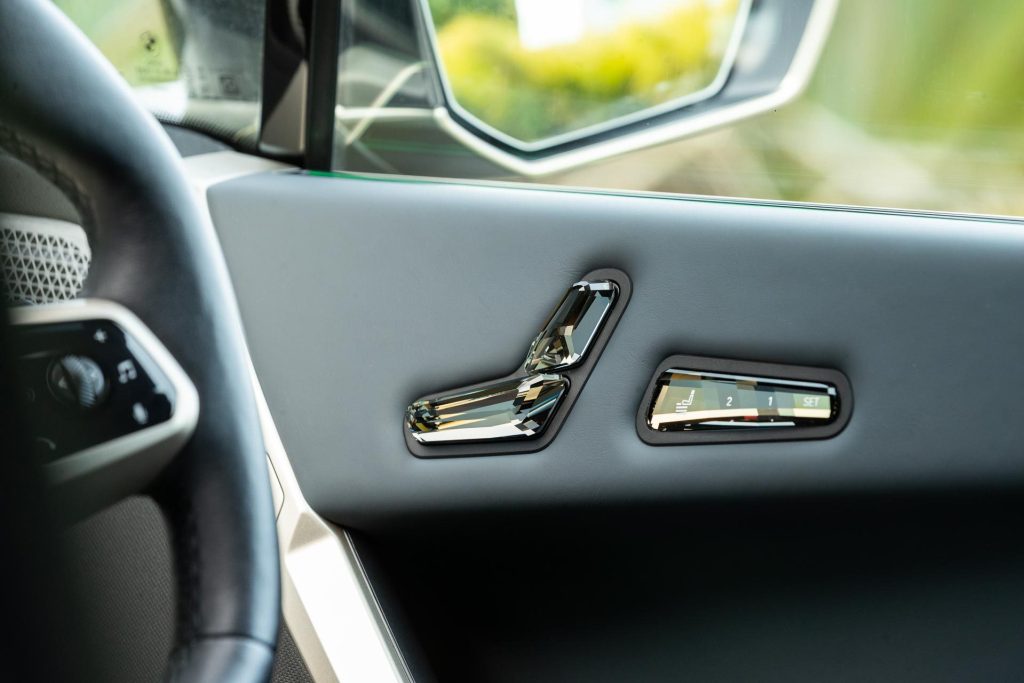 There are some slightly confusing drive modes in the iX M60. Sport, Efficiency and Balanced are self-explanatory but Active? That kind of sounds like Sport, right?
Relaxed we took for Comfort. With the artificial sounds setting on, some modes play mood music…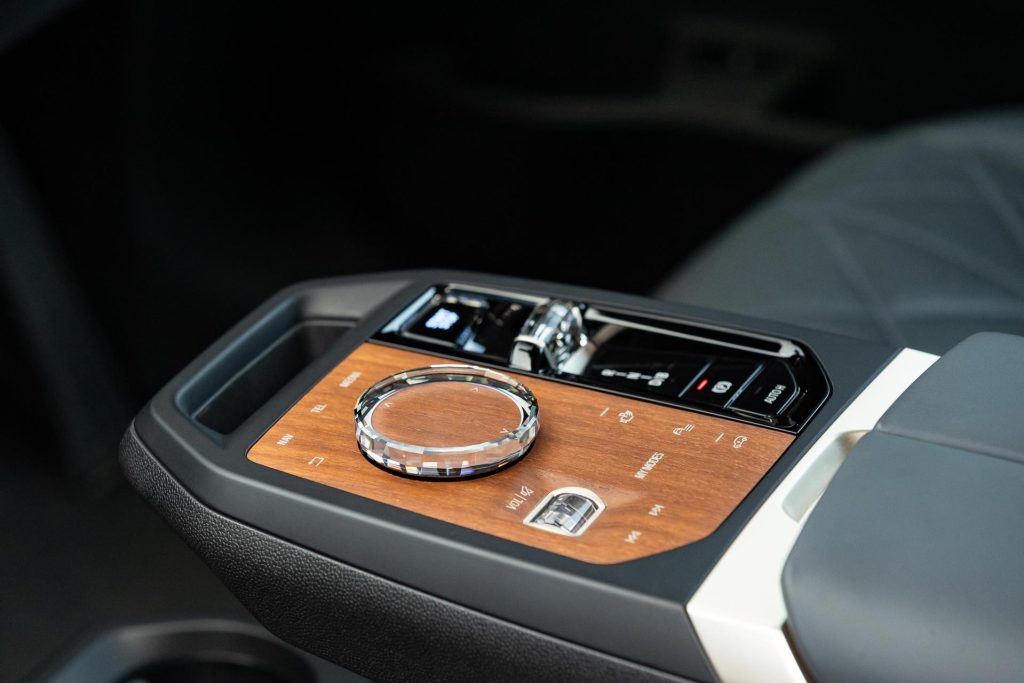 Likely as not, most will choose to drive in Balanced or Efficiency. While output in the latter drops if you were previously in Sport there's still an excess of power available and it seldom feels lethargic like some Eco modes can.
Quick and capable
It's rabidly hasty off the line, meeting its sprint claim on the second run. Mashing the throttle resulted in a 4.0sec 0-100 but if you stop it up on the brake it activates launch control which adds extra electro-squirt, ending with a best of 3.70sec.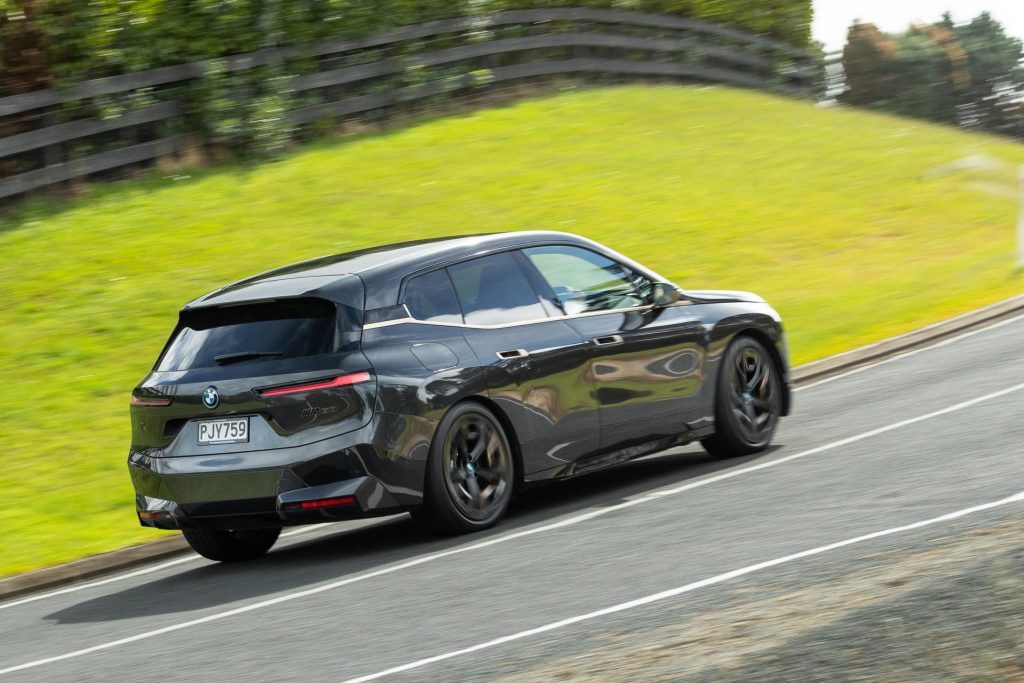 That's a full second quicker than the xDrive50 but it's only a tenth quicker for the overtake.
The emergency stops with the M Sport brakes and big Pirelli tyres were epic for such a weighty vehicle, both in the 33m area. However at times it demands some vigorous right leg application to slow it.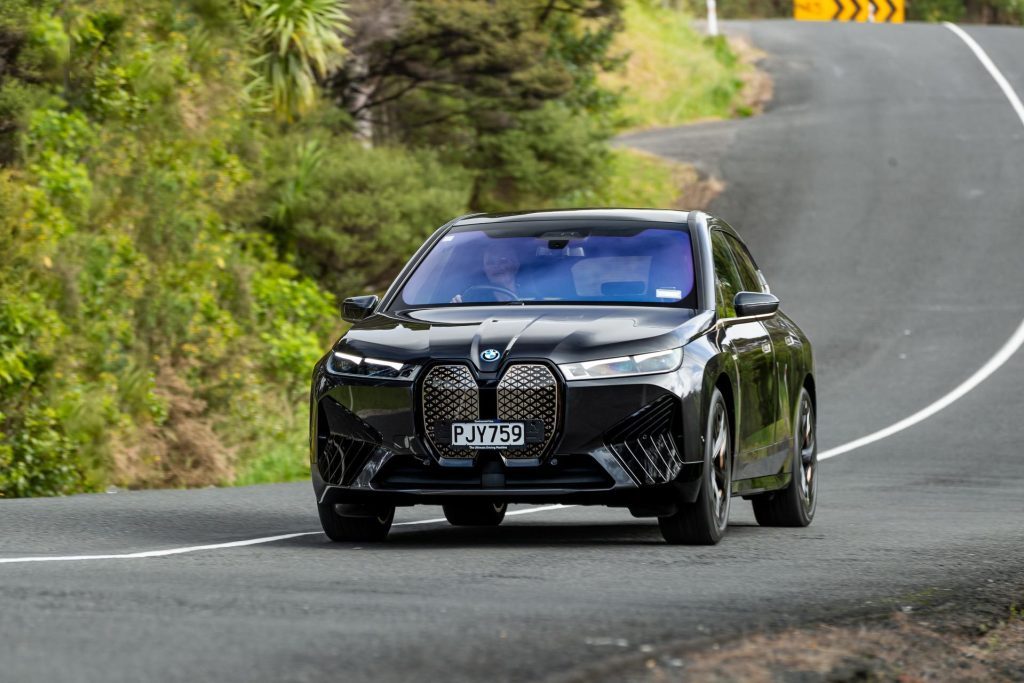 This, like the xDrive 50, is also GT-like. Steering is a bit weightier in Sport while the ride is also firmer but it's easier going in other modes thanks to adaptive damping.
And while it has stacks of grip, turns well thanks to all wheel steering, a good weight split (47 per cent front) and all the electronic aids, this is really much happier at seven- than nine-tenths where there's a fair amount of body roll. It prefers a Balanced drive.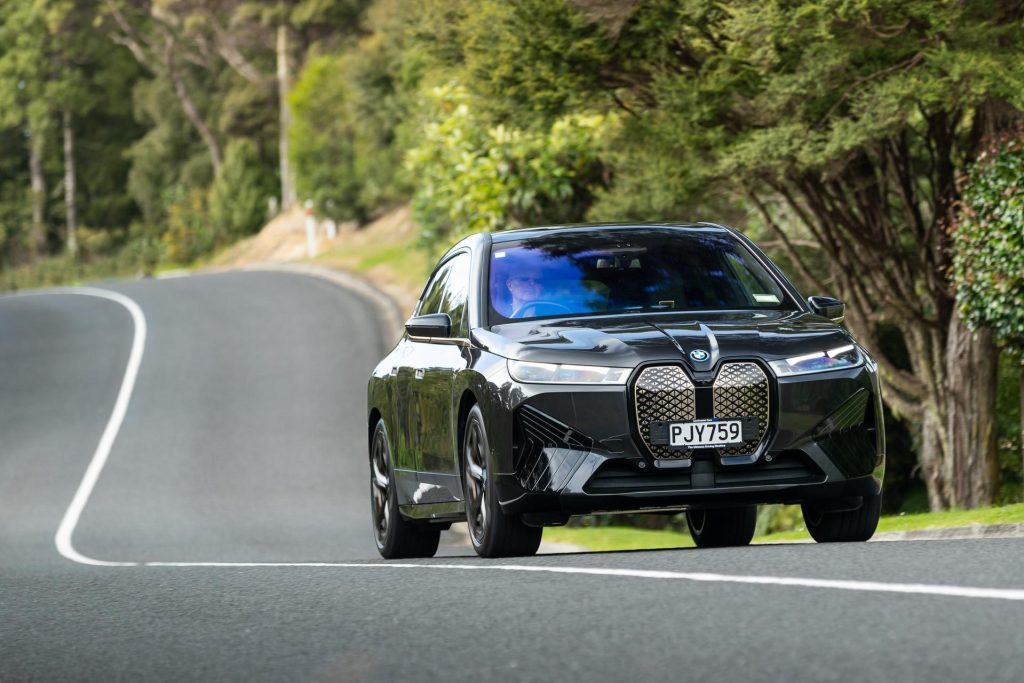 Aside from kit already mentioned, other items include a panoramic sunroof, stunning laser lights, auto-locking and unlocking, self parking, and electronic internal door latches.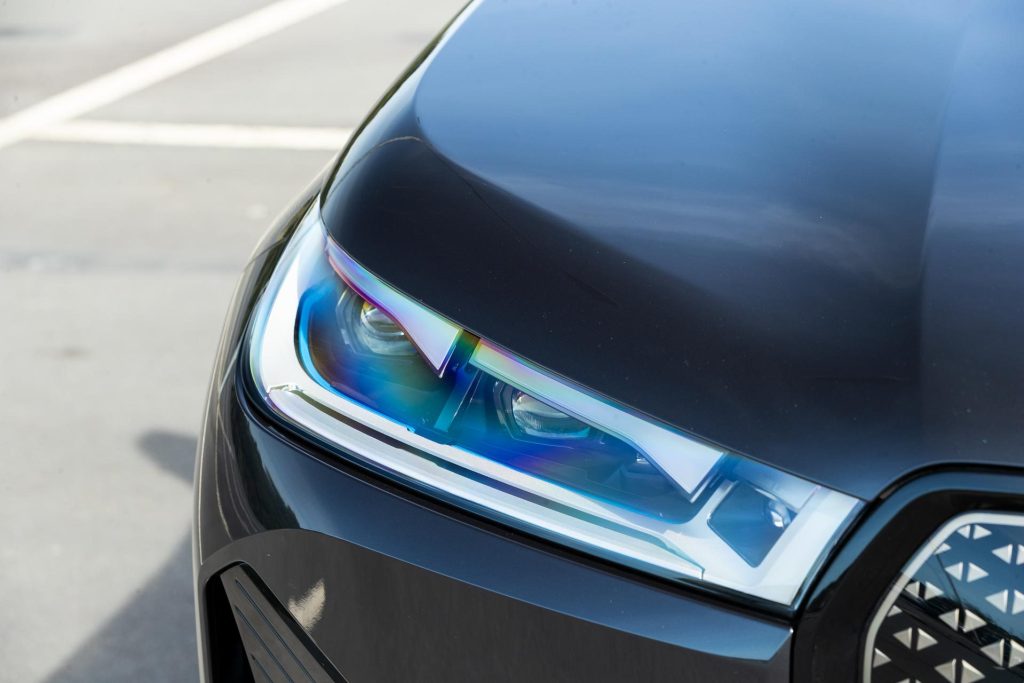 There's also IconicSounds Electric by Hans Zimmer, a step up from most EV noises, and a fold-down towball.
The soft-closing doors feature pillarless glass and feel lightweight as they're made from CFRP, like much of the body.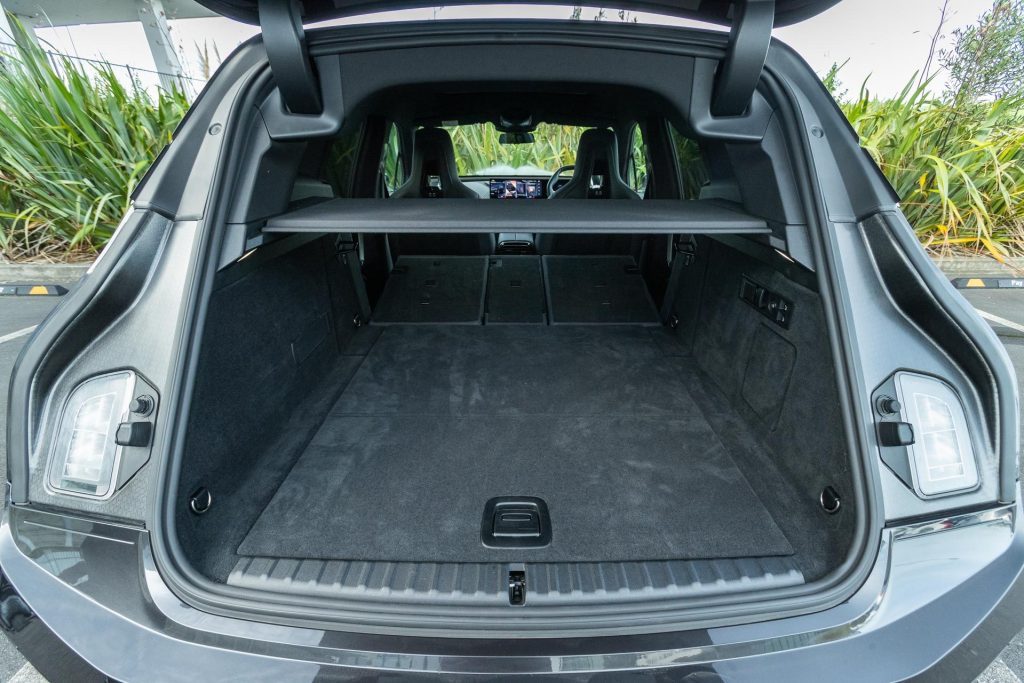 The chassis is a mix of aluminium, carbon fibre and steel, aimed to keep weight pared back and stiffness high. But the battery pack must weigh heaps.
If its dynamics you're after in an EV, the i4 M50 is really a better option. And we'd find it hard to justify the extra $40k over the iX xDrive50 which is also nicely equipped.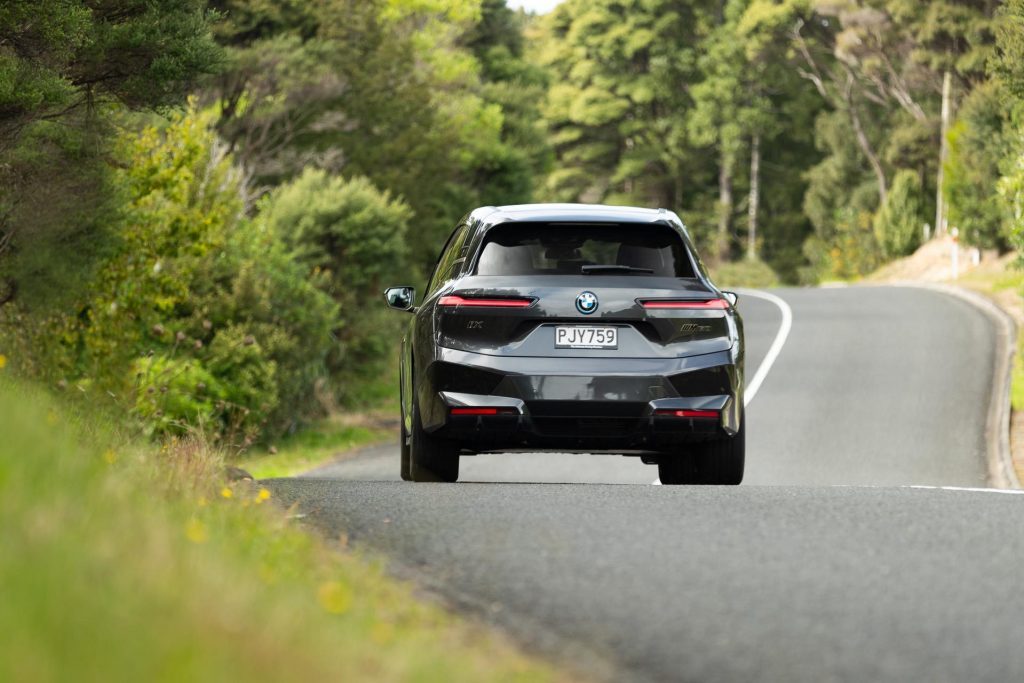 But then BMW buyers love their M cars which is why this M Performance iX M60 is available.
Model
BMW iX M60
Price
$242,500
Clean Car Discount
Neutral – $0
Motor
450kW/1100Nm
Battery
105kWh
Range
566km
Drivetrain
Single-speed auto / AWD
Energy Use
21.7kWh/100km
C02 Output
0g/km
0-100km/h
3.7sec
80-120km/h
2.51sec (71.58m)
100-0km/h
33.0m
Stability systems
ABS, ESP, TV
Safety
AEB, ACC, BSM, LDW,
RCTA, ALK, AHB
Luggage capacity
500-1750L
Tow rating
750kg (2500kg braked)
Service intervals
Variable
Warranty
5yrs / 100,000km
ANCAP rating
5 Stars (2021)
Weight
2659kg