Internal combustion has bitten back at the blistering performance of EVs as the Koenigsegg Regera just set a new 0-400-0km/h world record for production cars.
The Swedish made hypercar completed the sprint in 28.81 seconds, which is over a second faster than the time the fully electric Rimac Nevera set back in May.
It also set a new record for the fastest 0-250-0mph time at 29.6 seconds, with both times being measured and verified with Racelogic equipment.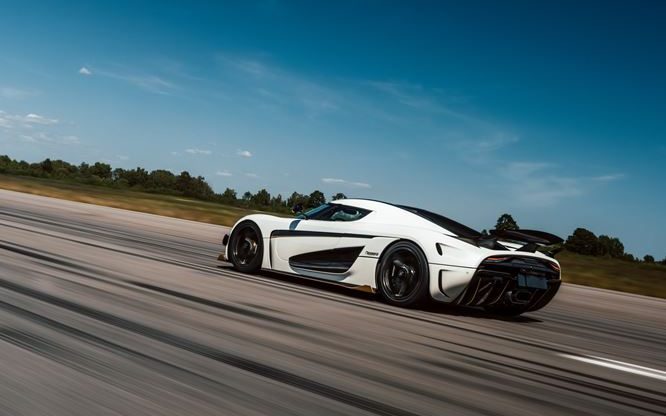 This is the second time the Regera has broken both performance records which it first set in 2019 when it beat the Agera RS.
Koenigsegg says the reason the Regera eclipsed its previous time was all thanks to a new set of Michelin Cup2R tyres and a smoother track. Speaking of which, the hypercar was put through its paces on the 3274m long runway at Örebro Airport, just west of Stockholm.
"This specific record is one that means a lot to Koenigsegg," says Christian von Koenigsegg, Founder and CEO of Koenigsegg.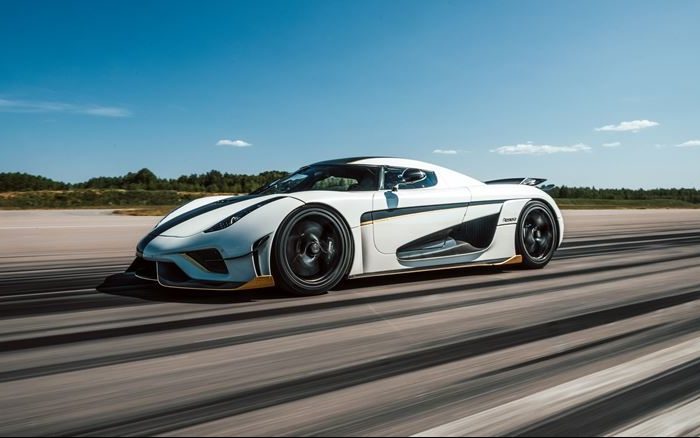 "It's a record that covers every aspect of extreme performance. The fact that the Regera can still surprise and amaze the automotive world after all this time is a testament not only to its timeless design, but to engineering and technology that was way ahead of the curve.
"It's something that makes me extremely proud, and as the Jesko customer cars are being delivered, we can't wait to show you what's next."
It's impressive to think that a car launched in 2015 and ended production in 2022 still has the get-up and go to give the likes of electric hypercars a run for their money. There's no doubt that Rimac will hit back at some point soon though.