The Rimac Nevera continues to show off its might with the fully electric hypercar setting 23 records in a single day, including the fastest 0-400-0km/h time.
It wasn't long ago when we reported that the Nevera had become the world's fastest electric production car, but it has now broken the mould yet again.
The Croatian hypercar set out on a the Automotive Testing Papenburg (ATP) track in Germany, featuring banked turns and 4km straights, allowing the ponies to be set free. When it came back, it had broken the most performance records of any car in a single day.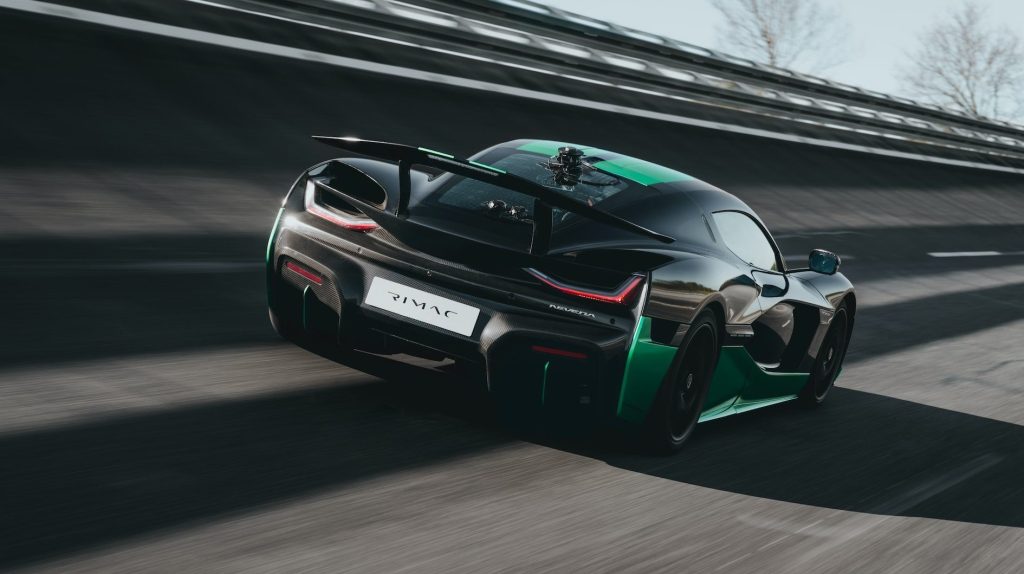 By far the most impressive record of the lot was its 0-400-0km/h time, with the Nevera getting up to speed and back to a stop in 29.93 seconds, 1.5 seconds faster than the Koenigsegg Regera.
The Nevera even broke its own official specifications, recording a 0-60mph (0-97km/h) time of 1.74 seconds, compared to 1.85 seconds.
Each record was independently verified by both Dewesoft and RaceLogic so you can rest assured there's no trickery going on here. The hypercar even wore road-legal Michelin Cup 2 R tyres during its test runs and the team behind it all didn't even have to prep the surface the car drove on.
To be fair, it's no wonder that the Nevera can achieve such figures considering it generates just over 1400kW and 2360Nm of torque from its four electric motors, one on each wheel. Still though, it's mightily impressive.
"Growing up I always looked at the cars that made history moving the bar for performance, in awe of the kind of revolutionary technology they brought to the road," says Mate Rimac, Founder and CEO of Rimac Automobili.
"That is what is driving me from day one – to develop new technology that redefines what is possible."
Rimac is even encouraging those who are lucky enough to have access to the Nevera to go out to a track and do it themselves.