Suzuki is one of the late arrivals to electrification but things are slowly ramping up for the world's eighth biggest car maker.
Suzuki's bike division dropped out of MotoGP last year citing cost savings for its upcoming vehicle electrification programme as the reason. Since then it has released a hybrid version of its compact SUV Vitara and has confirmed that it is spending $13b over the next five years on electrified models.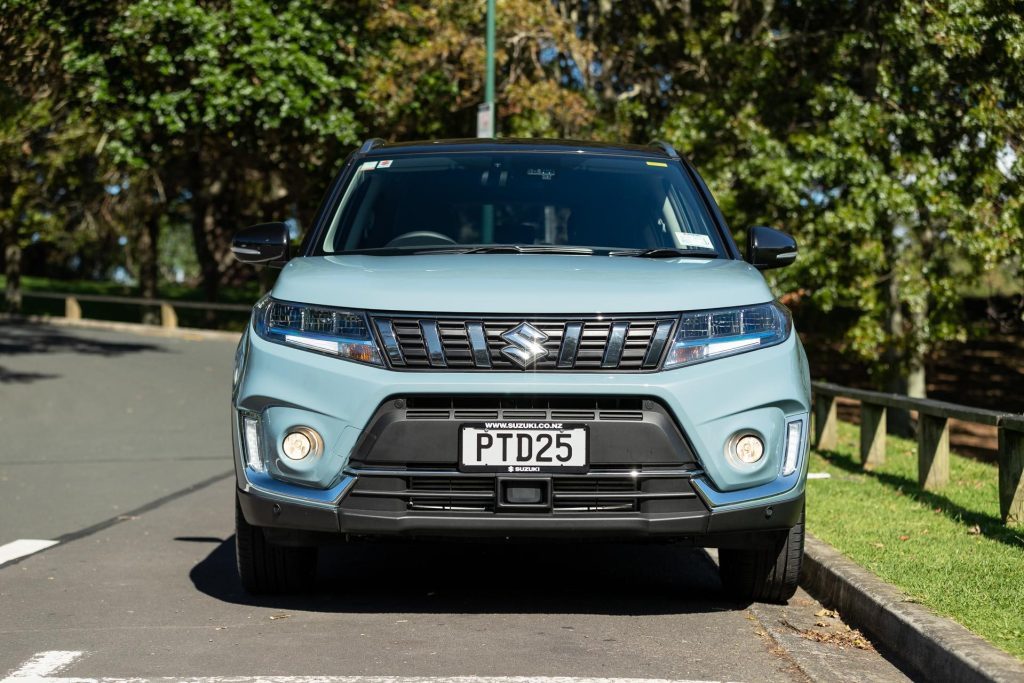 While a major player on the world stage, Suzuki is also said to be a highly conservative company and we'd expect that to extend to borrowing as well. Paring away unnecessary costs before spending big makes sense.
Besides, sports bikes aren't selling like they used to. The whole idea of winning on Sunday and selling sports bikes on a Monday is long relegated to history.
While pure EVs from Suzuki are still a number of years away, it is kicking things off by adding a hybrid variant of Vitara to the Swift example that has already been on sale for some time.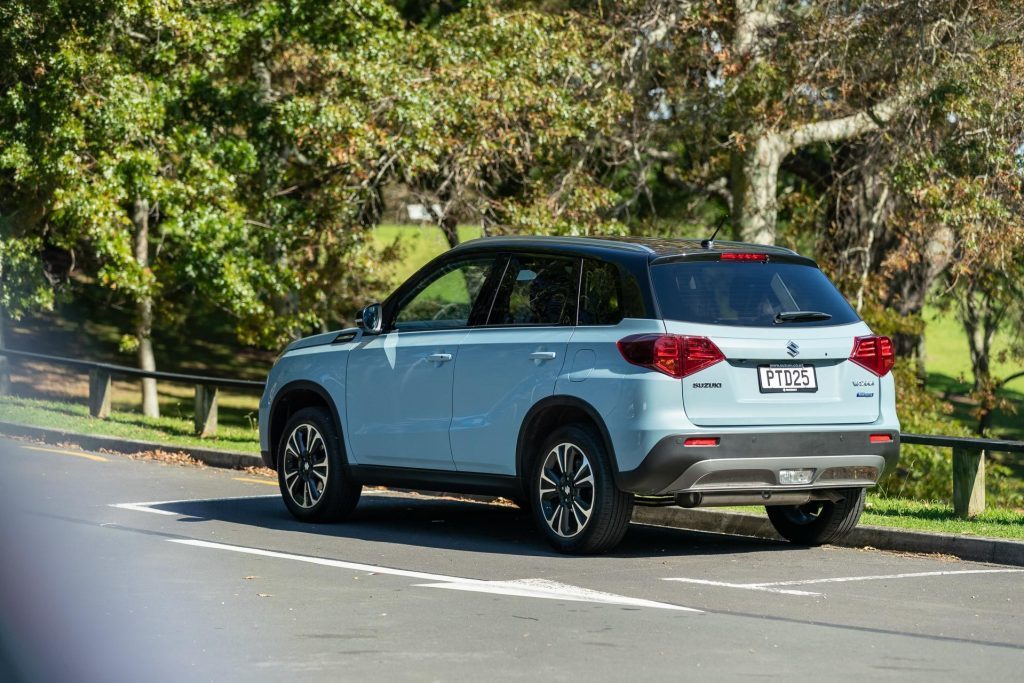 Compared with full hybrids, this is more straightforward in design; it is essentially a Vitara Turbo with a belt starter generator to give it a leg up and reduce fuel consumption by around 15 per cent. The engine is a redesign of the feisty 1372cc direct injection turbo unit with dual VVT already in use in the Vitara Turbo range.
Injection pressure is higher and a new turbo is said to spool more quickly. The result is less top end power but more low and midrange grunt.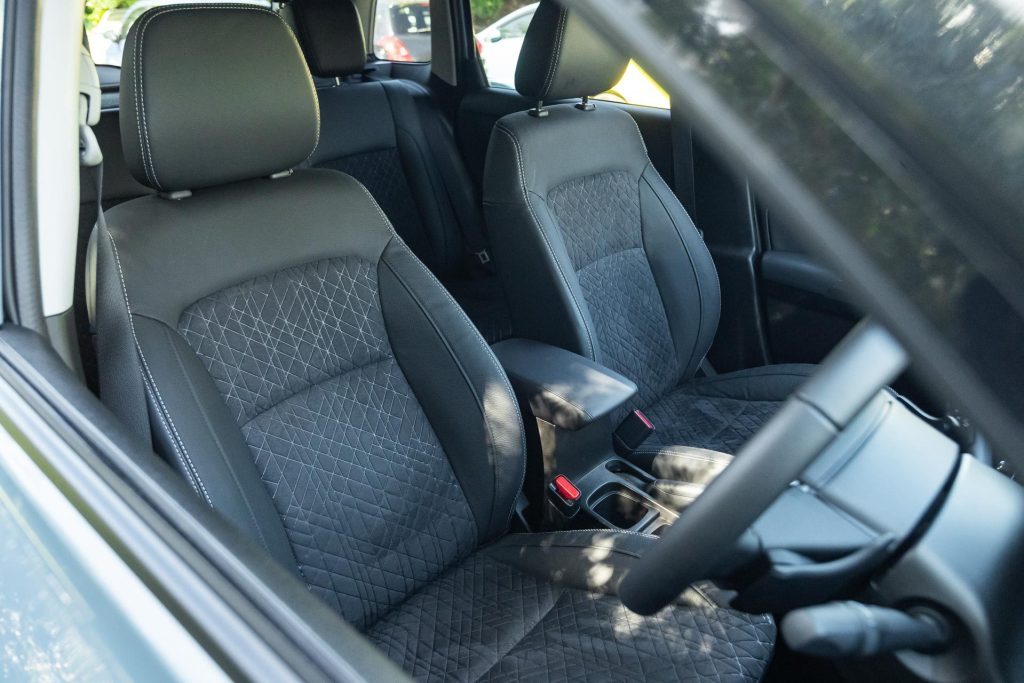 The ISG is good for 10kW and 50Nm, giving a torque boost at low revs while lowering fuel use. System power is down slightly on the existing turbocharged ICE Vitara, with 95kW instead of 103kW but torque is up from 220 to 235Nm.
Suzuki suggests it is about as quick to 100 as Vitara Turbo (9.5sec quoted) despite it weighing 100kg more.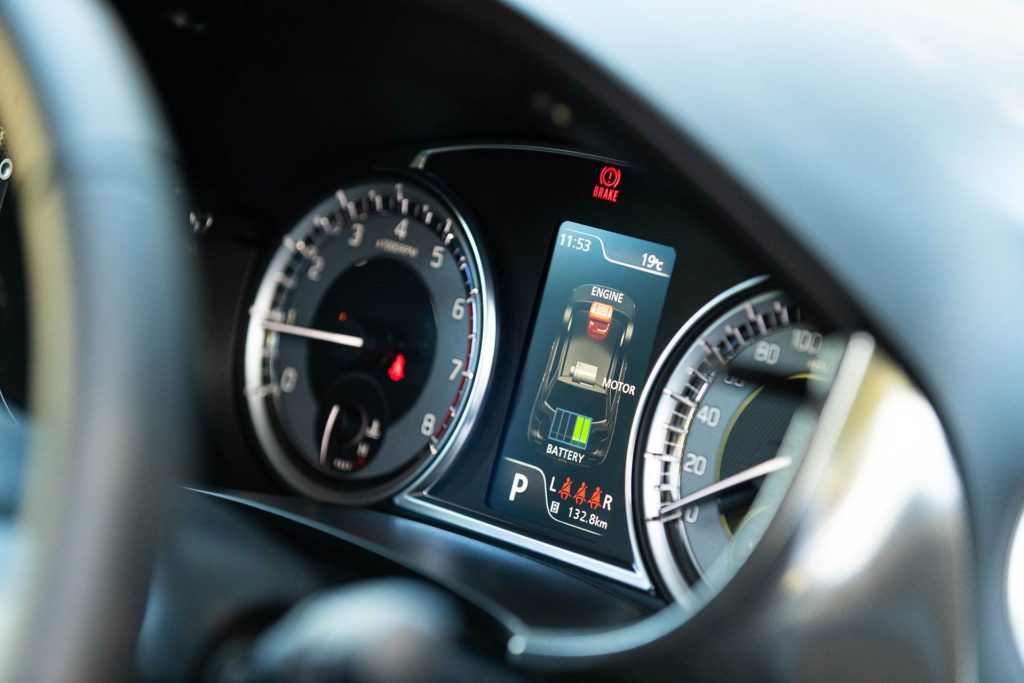 CO2 emissions are down by a claimed 18 per cent, and fuel use falls from almost 7L/100km to 5.0-6.0L/100km, depending on model. The Vitara Hybrid also features a gasoline particulate filter, a first for the brand and good for local air quality.
There are three new Hybrid models to add to the five Vitaras already on sale and in time Suzuki says the hybrid mill will supplant the 1.4T and 1.6 engines.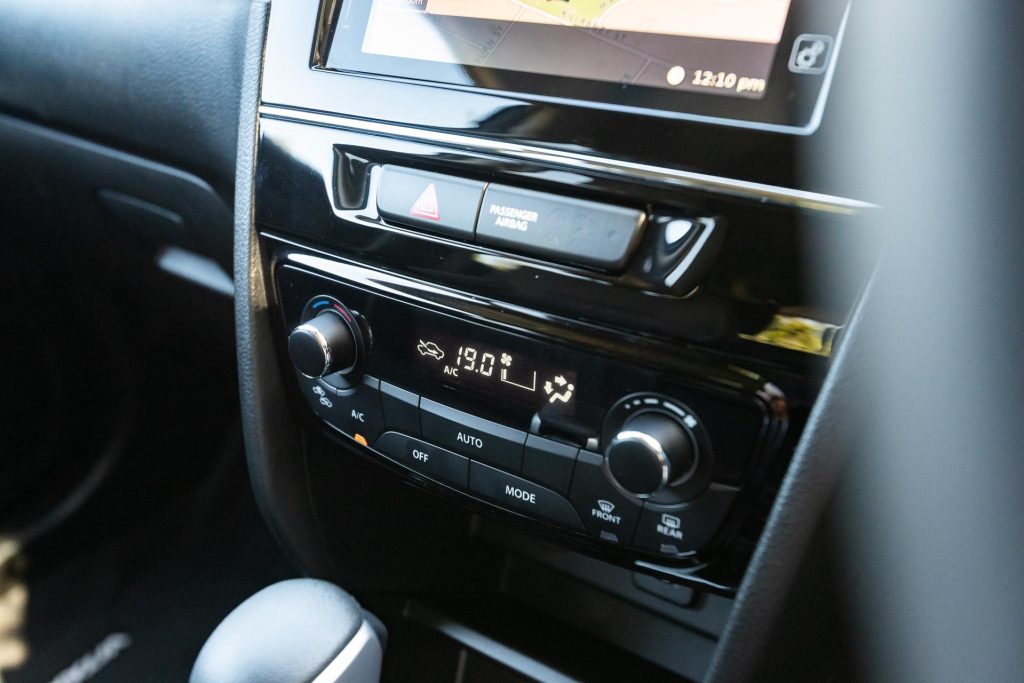 A trio of hybrids
Vitara hybrid is available in two specification levels, JX and JLX, and as two front-wheel drive variants and one AWD model.
Prices range from $39,990 to $45,790 for the top two-tone JLX AWD. The JX comes with a six-speed manual and is the most economical at 5.0L/100km.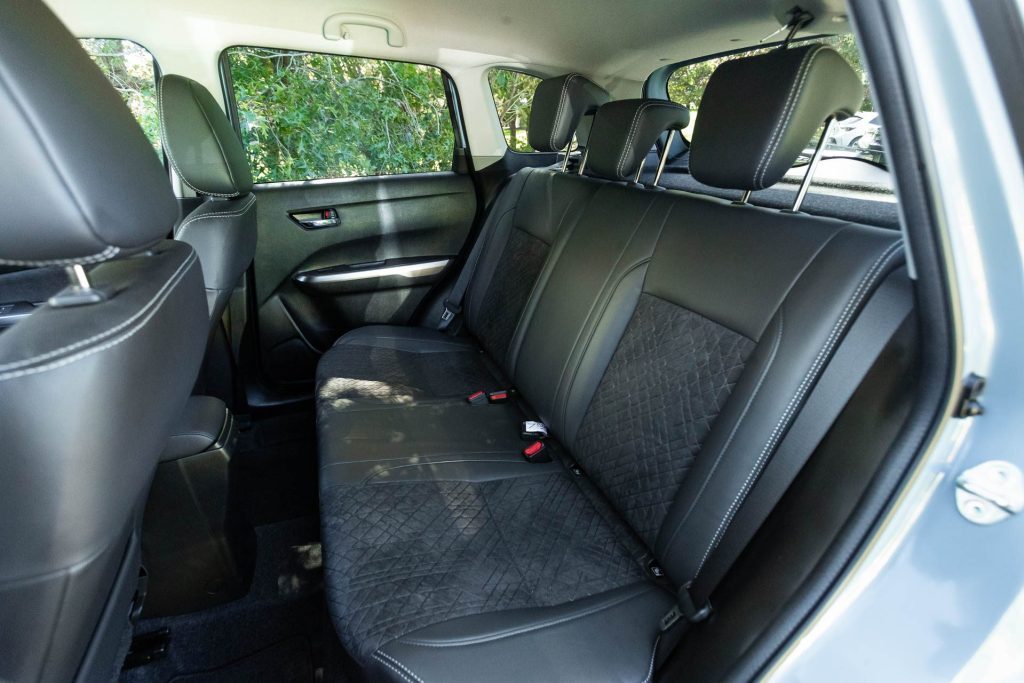 A base front-drive automatic JLX as featured here manages a stated 5.6L/100km overall. There's also a JLX AWD version with Suzuki's AllGrip tech underpinning it and that is rated at 6.0L/100km.
The Vitara Turbo fuel use figures are 6.6-6.9L/100km overall. It's 6.6 for the equivalent front-drive Vitara Turbo versus the 5.6L/100km claim for the hybrid, equalling a 15 per cent reduction.
Back when we drove the 1.4T model, we averaged 6.8L/100km while a quick initial trip in the hybrid model over similar roads registered 6.5L/100km.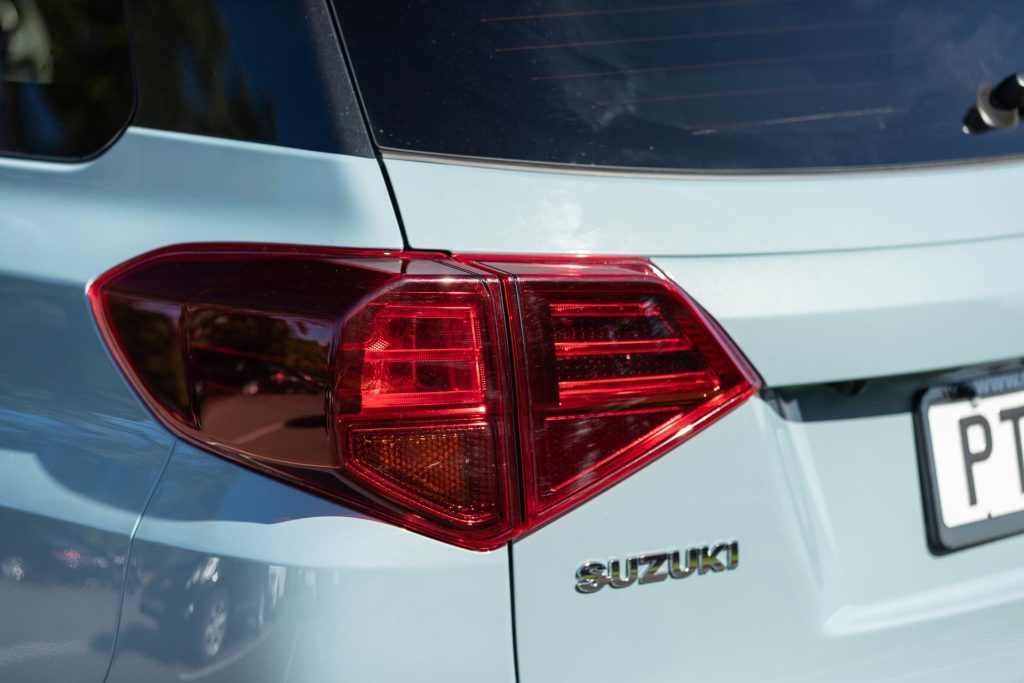 That compares with 6.2L/100km on the Hybrid launch drive which was fairly leisurely. On the congested 'Holiday Highway' we later saw a figure in the mid fives, and low fives in town running.
With this 48v mild hybrid system, the petrol engine is running all the time but the ISG is there to take some of the load off the retuned turbo engine, enhancing economy.
While on the overrun and during braking, energy is regenerated to recharge the hybrid battery.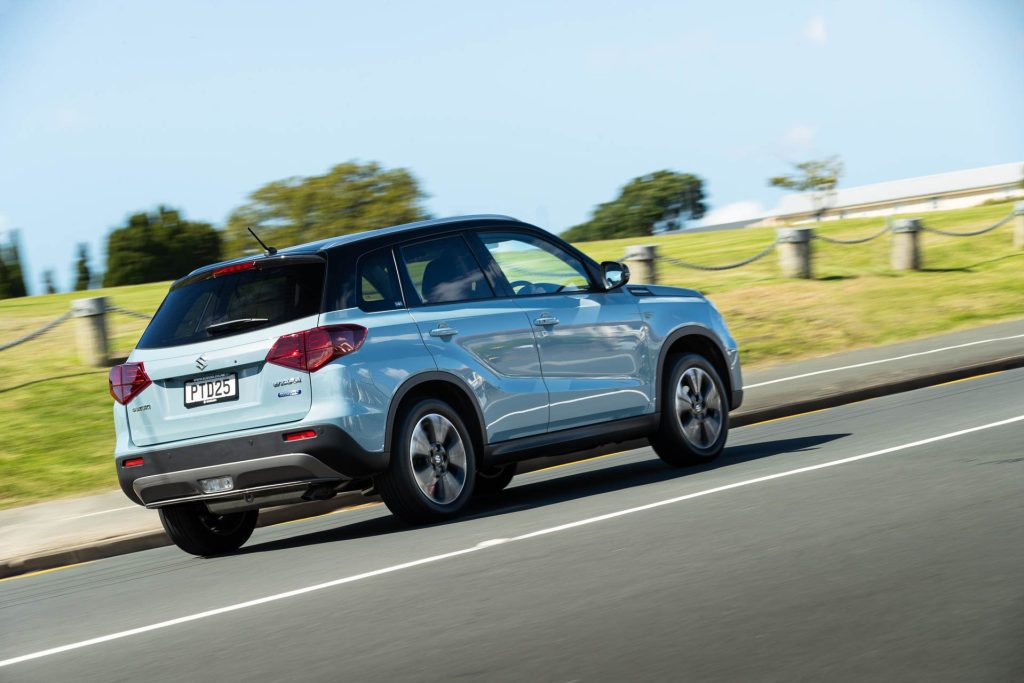 Never is the amount of time that the Vitara hybrid runs on electric power alone. So think of it as a mild hybrid then, which of course it is.
That's how performance is essentially maintained compared with the 1.4T models and economy enhanced.
Only it isn't quite, on account of the extra 100kg of weight. Contributing to the extra are a 48v integrated starter generator, a lithium-ion battery, an inverter and a control unit.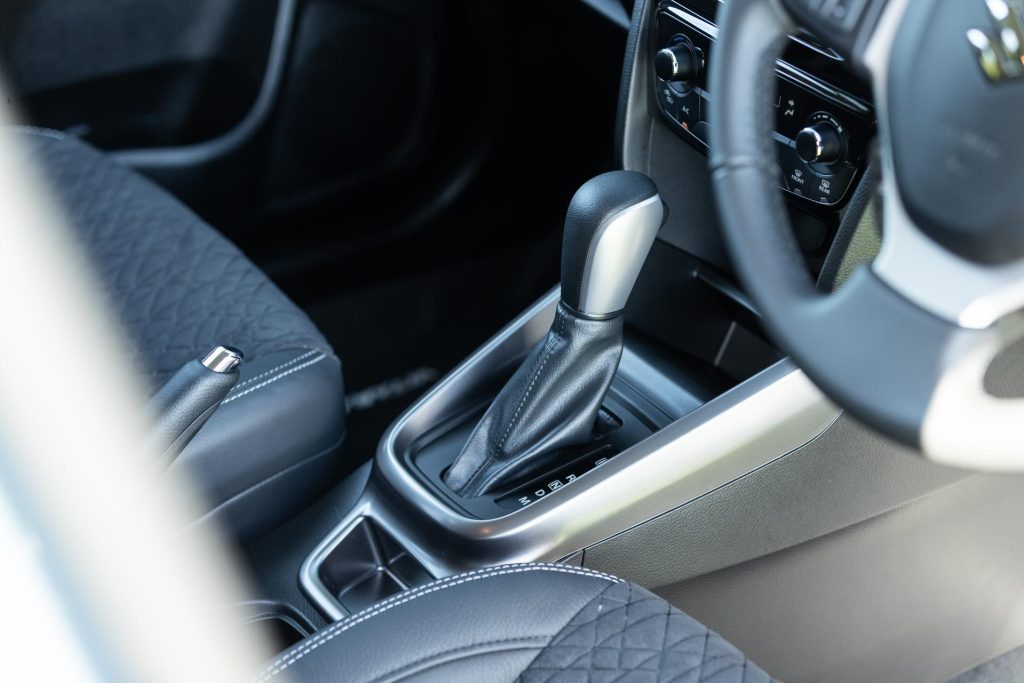 The run to 100km/h takes about half a second longer with the Vitara hybrid compared with the 1.4T (8.5 versus 8.0sec), not that you'd notice without a stopwatch. And with the new turbo and ISG, it gets off the mark really well.
Its six-speed auto shifts rather sweetly too, though at times hesitates between downshifting and adding ISG boost. We generally just used the paddles when that happened.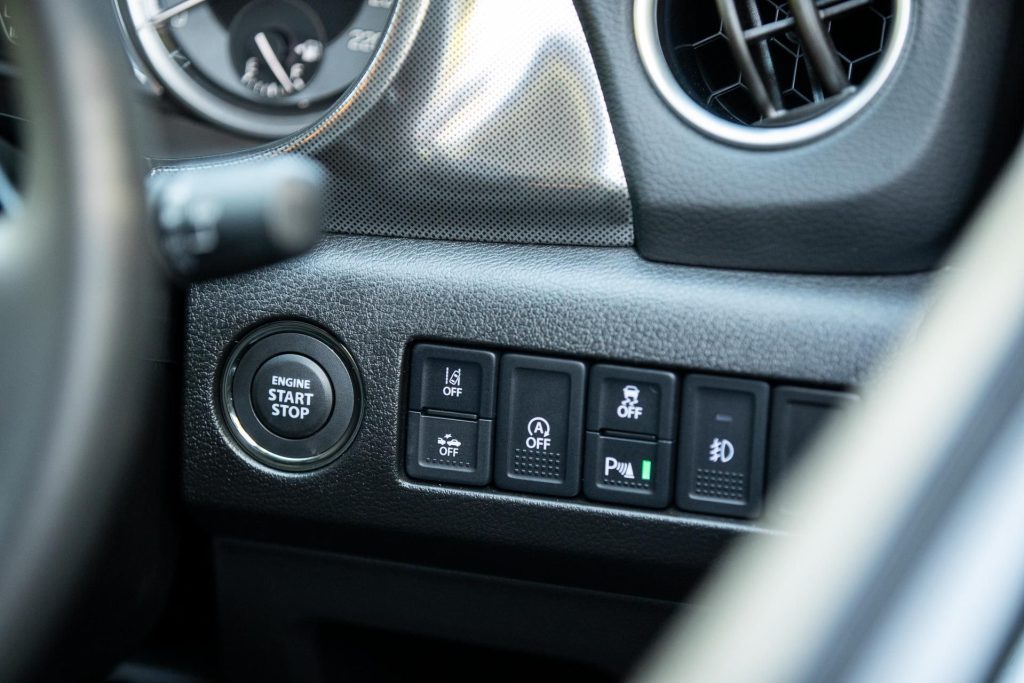 Another competent compact
On road, it's a bit of a surprise but then so was the Vitara Turbo 1.4T. While it's a unibody construction, the platform features an integrated ladder frame for extra stiffness.
And while it runs on Conti EcoContact rubber the front driver seems to hang on in determined fashion, not even squealing when pushed to the grip limits.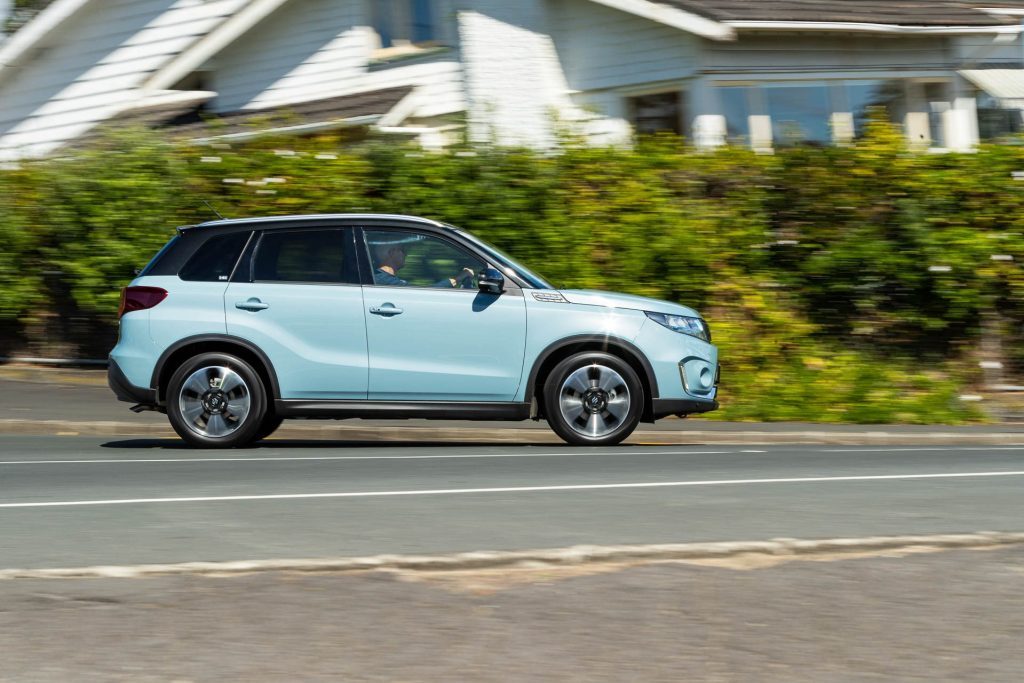 As before with the regular Vitara Turbos, the steering is strangely light at open road speeds, without the typical electric resistance seen with most digital systems.
There's also a degree of feedback apparent at the wheel and you can thread this down a winding road without much effort, eventual understeer inducing minimal ESP intervention when punted around.
Bumpy corners can push it off line slightly because of its torsion beam rear end but it forges on undeterred.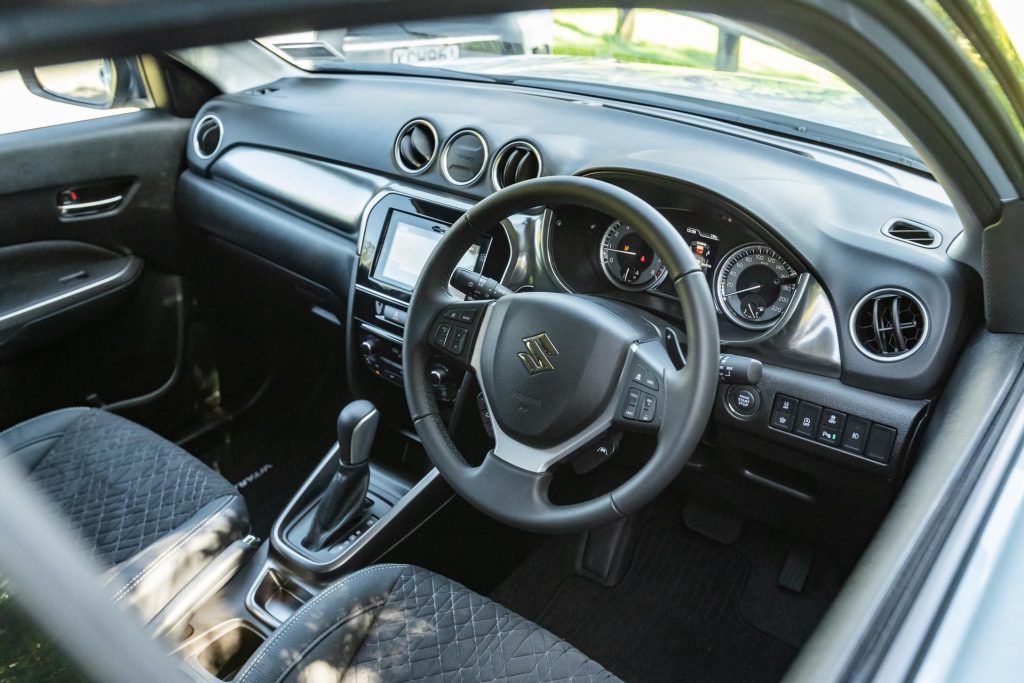 The ride is pretty good too, perhaps a touch overdamped to keep body roll in line and you notice this on poor surfaces with high frequency bumps. But the primary ride is good, and noise levels fairly well constrained (in cabin SPLs averaged 72dB).
Carryover styling
Physically it is almost a dead ringer for the existing Vitara (a good thing then) apart from hybrid badging at the rear, different alloys and new multireflector LEDs with blue strips up front.
There's a black roof version, as here, which is an $800 cost option. It looks better and the cost is defrayed by the Clean Car Rebate of just over $2k. Many commented favourably about the pastel blue hue.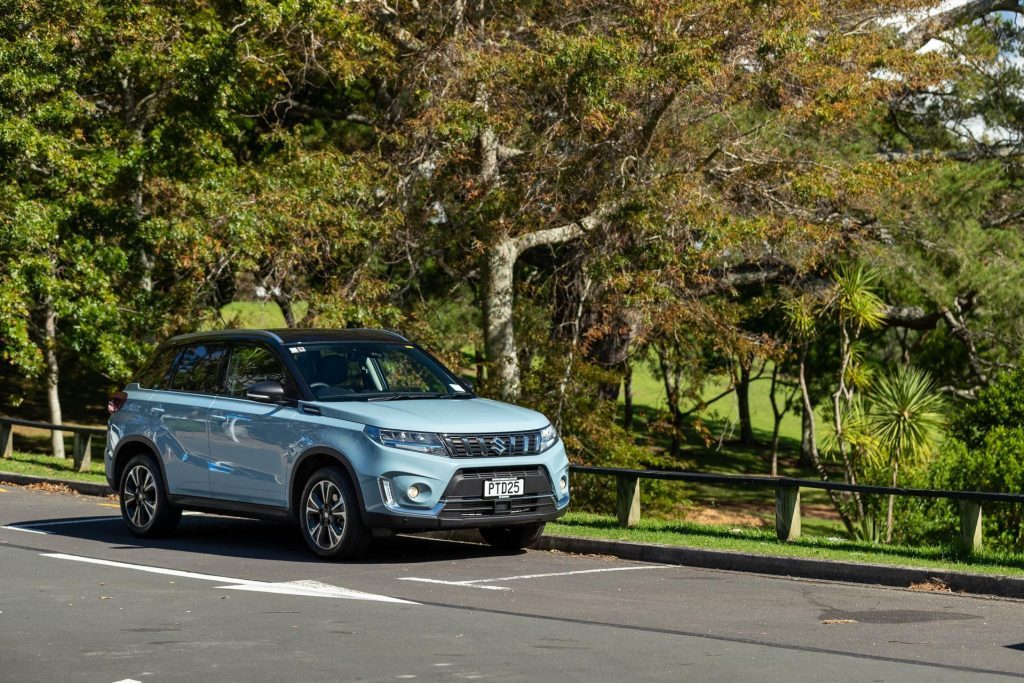 Base fare includes seven airbags, sat nav, hill hold control, smartphone compatibility, RCTA and BSM. By opting for a JLX you also get suede- and leather-effect seats, keyless entry and start, parking sensors front and rear, six-speaker audio, and polished/black alloy wheels.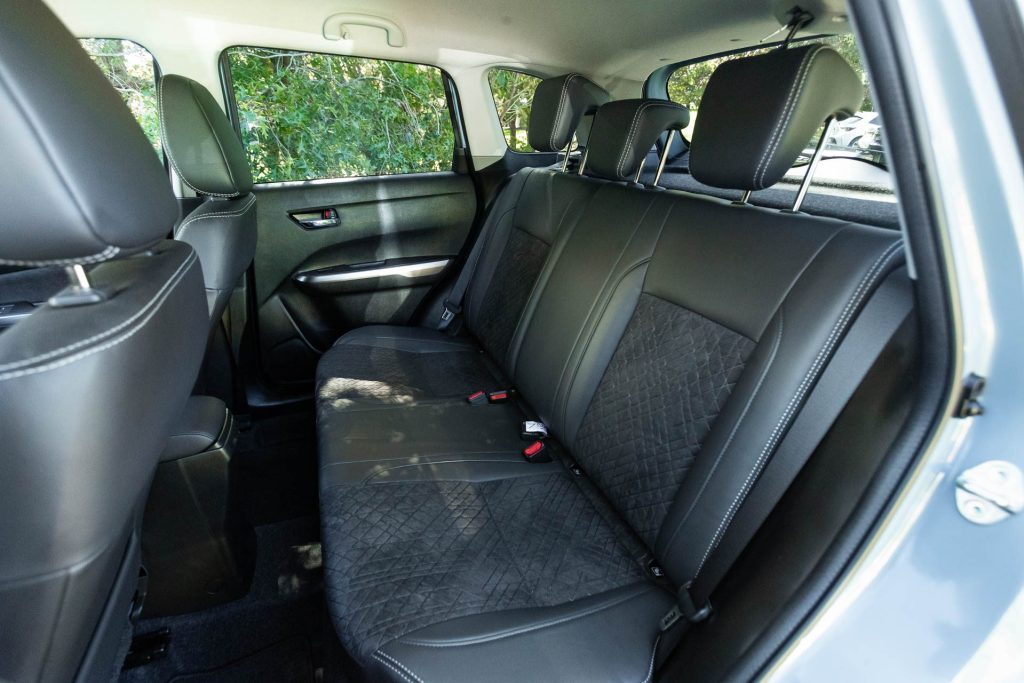 The user interface may be showing its age; there's no digital speed readout or traffic sign recognition while the white numerals are hard to read with the sun behind you. Moreover, hard plastics are in abundance with only the upper dash featuring soft touch finishing.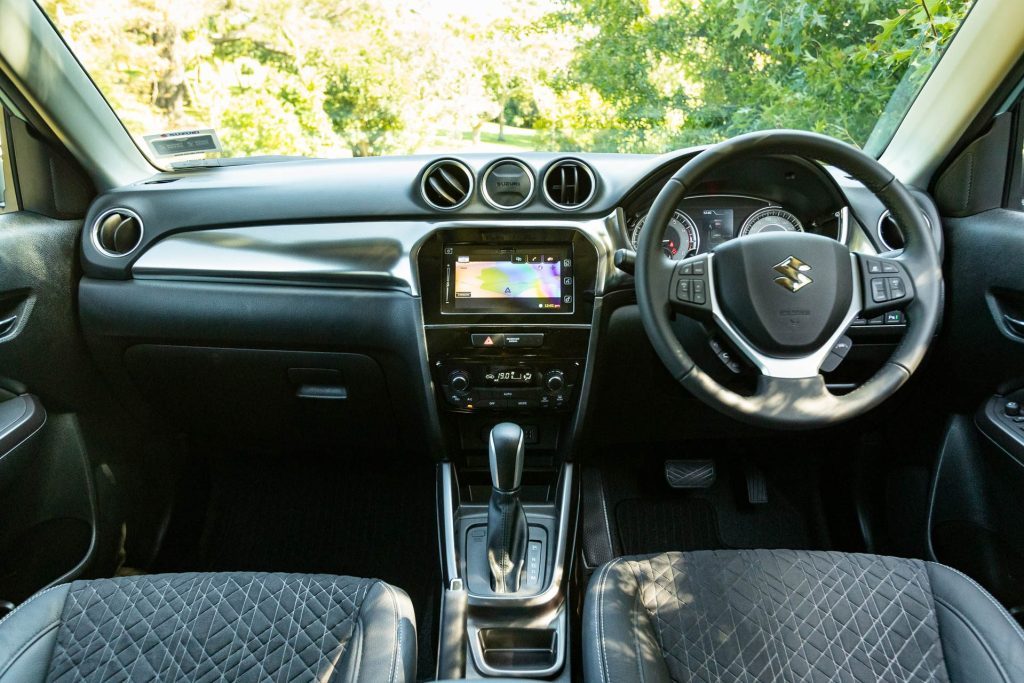 Some of the controls are quaint too, like a button within the instrument binnacle for odo reset, and another on the opposite side for scrolling through driver trip information etc. There's also an old-school handbrake. But adaptive cruise is standard across the range.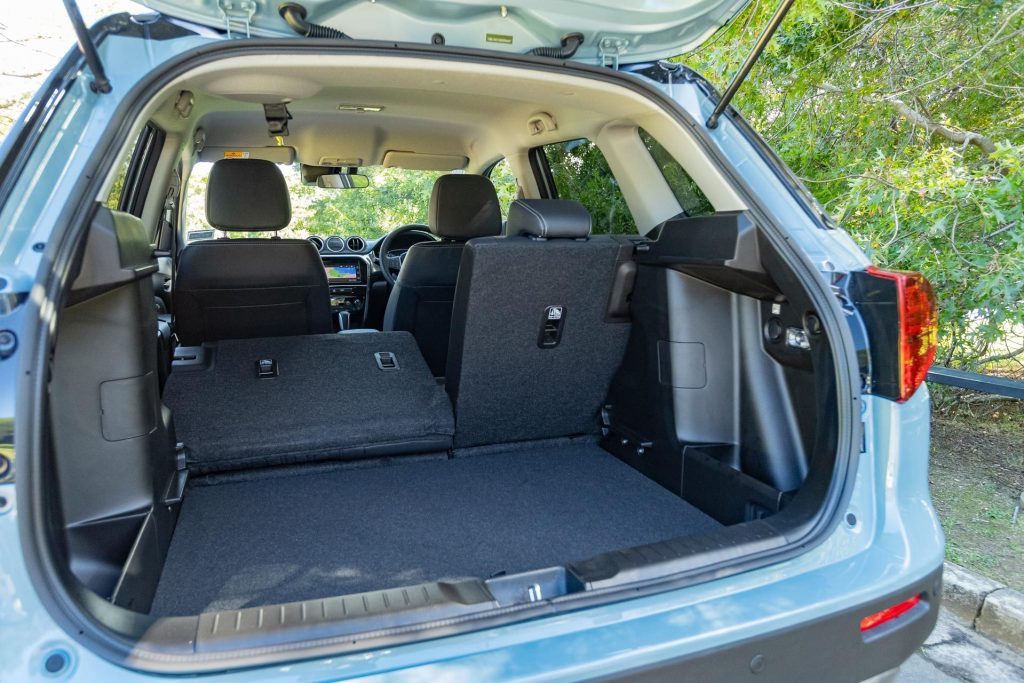 The JLX auto front driver variant costs $41,990 plus ORCs and is in line for a $2181 rebate. Overall, the hybrid version sells for about a $4k premium to the existing Turbo models, $2k after the rebate. Worth it?
Depends on your stance really. It isn't quite as peppy as the Vitara Turbo but nor is fuel use as great. And that's precisely what Suzuki set out to do with the Vitara hybrid.
Model
Suzuki Vitara JLX Hybrid
Price
$41,990
Clean Car Discount
Rebate – $2181
Engine
1372cc, IL4, T, DI
Power
95kW@5500rpm
Torque
235Nm@2000-3000rpm
Turning Circle
10.4m
Drivetrain
6-speed auto, FWD
Fuel Use
5.6L/100km
C02 Output
125g/km
0-100km/h
8.58sec
80-120km/h
5.99sec (173m)
100-0km/h
37.45m
Stability systems
ABS, ESP
Safety
AEB, ACC, BSM, LDW,
RCTA, ALK, AHB
Luggage Capacity
375-710L
Tow rating
600kg (1500kg braked)
Service intervals
12 months/10,000km
Fuel Capacity
47L
Warranty
3 years/100,000km
ANCAP rating
Not yet rated
Weight
1230kg