We've been driving the Suzuki Vitara turbo 2WD recently, and it's one of our favourite models from Suzuki's second-best selling line-up.
This is the model powered by the vibrant 1.4L four-pot BoosterJet engine, attached to a six-speed slush box with paddles affixed to the wheel. For similar money, $34k, you can buy an AWD variant with the atmo 1.6L engine, but we'd advise not.
The turbo model is worth the extra unless you're hell bent on hypermiling. If you need 4WD, save up instead for the $37,990 Turbo model.
The 1.6 is fine if you don't mind hoofing it everywhere, but the Turbo feels much more muscular, effortless, without the rev drama. One engine makes 156Nm at 4400rpm, and the other 220Nm from 1500rpm.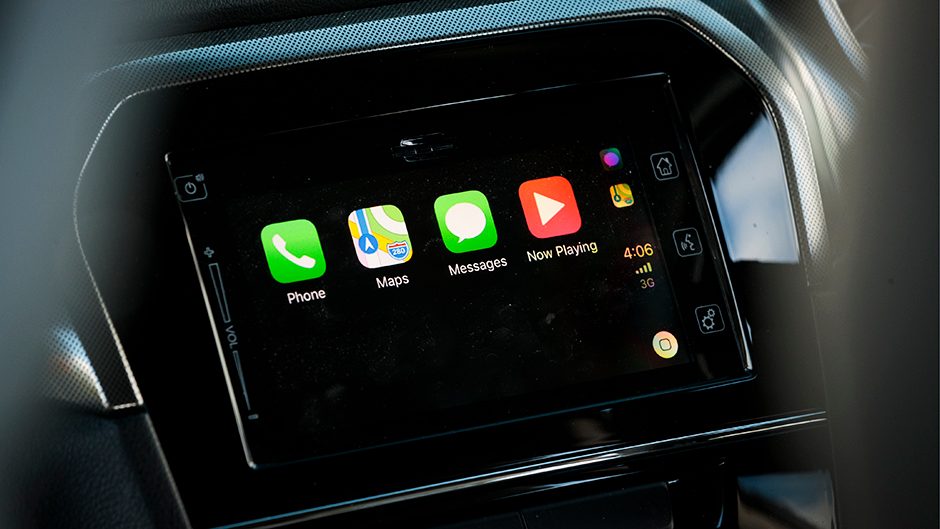 The Turbo is so easygoing in everyday use. Our GM spontaneously remarked what a good all-rounder this is. And we'd agree with him on that. It looks and goes fine, is roomy for the class, easy on gas, and rides and handles surprisingly well.
As a reminder, for 2019 Vitara gets extra safety gear and refinement, without any price increase. Physically the new model can be differentiated by a new grille with vertical chrome bars, and fresh LED taillights. You can buy Vitara in two spec versions, JLX and Turbo, the latter recognisable by its two-tone paint and polished alloys.
Our gold Turbo 2WD variant has 103kW of power moving just 1150kg of weight. So it's nippy, only a second adrift of the similarly powered Swift Sport for overtaking time.
And thrifty to boot, with claimed combined fuel use of 5.9L/100km, while this one averaged out at 6.8L/100km during our time with it. It also gets to 100km/h in well under its outrageously conservative 9.5sec claim (we managed under 8sec time and again) and while there's no sign of a mode button anywhere, it just goes hard whenever it's asked.
Steering at open road speeds is a bit waffly, light weighted, vague off centre, but it sticks so well in corners, despite the EcoContact rubber. Quiet running it is too. And comfy on the go, despite slightly firmer springing in the Turbo model.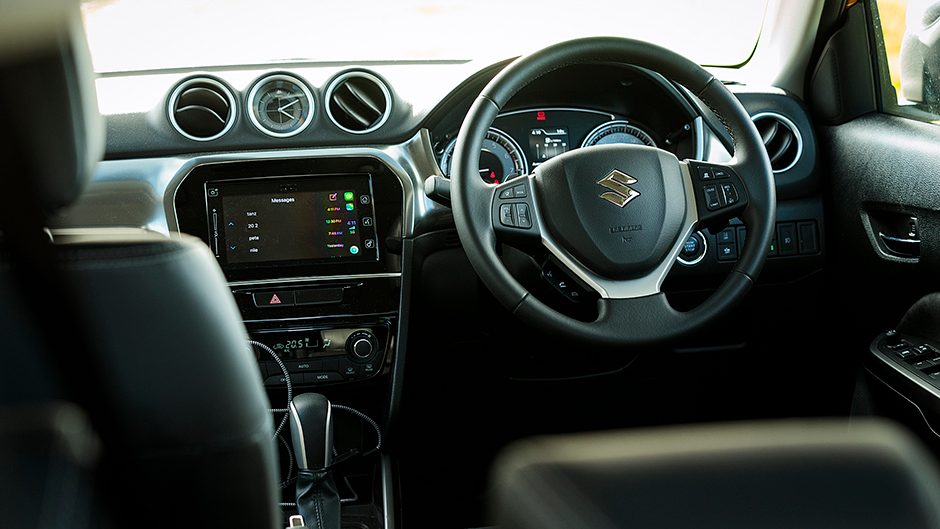 Inside, there's a new instrument cluster with a colour LED element for trip data but still no digital speed readout. The Turbo gets a new embossed seat pattern, the fabric Alcantara-like, and added features like autonomous braking for vehicles and pedestrians, active cruise, lane departure warning, blind spot monitoring, and reverse cross traffic alert.
All models come with alloys, keyless entry, LED DRLs, and rear privacy glass. Nav, smartphone connectivity, and a reversing camera are relayed through the seven-inch touchscreen, which has decent resolution.
Back in 2016 when we first drove the new Boosterjet 1.4 model, we reckoned the 2WD variant was about as good as it gets in this class.
It still is, and about the only thing that gives it a decent run for its money is the base Subaru XV with AWD which is $1000 more expensive.