Nissan has pulled the covers off its third concept ahead of the Japan Mobility Show later this month, this time revealing a sharp-edged electric minivan called the Hyper Tourer.
The previous two concepts were focused on ferrying individuals around urban areas and conquering the great outdoors respectively, but the Japanese carmaker's latest model is designed to bring people together whether that be for business or pleasure.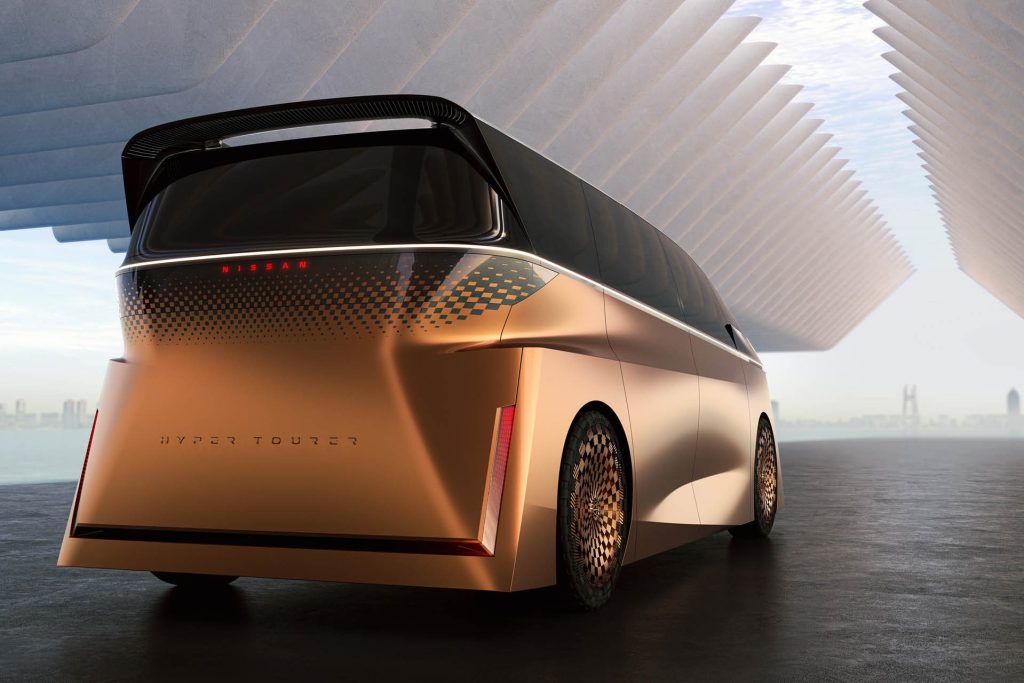 One thing that sets the Hyper Tourer apart from its hypothetical competitors is its "omotenashi" (Japanese hospitality) design. It also comes with futuristic features like autonomous driving and vehicle-to-everything (V2X) capability which can be used to power devices, homes, and more.
For us, the concept's looks are by far one of the most striking aspects of the vehicle, with its smooth body panels being contrasted by sharp points almost everywhere you look.
Another inspiration for the minivan's styling comes from traditional Japanese beauty, combining its "premium" lines with "kumiko-patterned" wheels.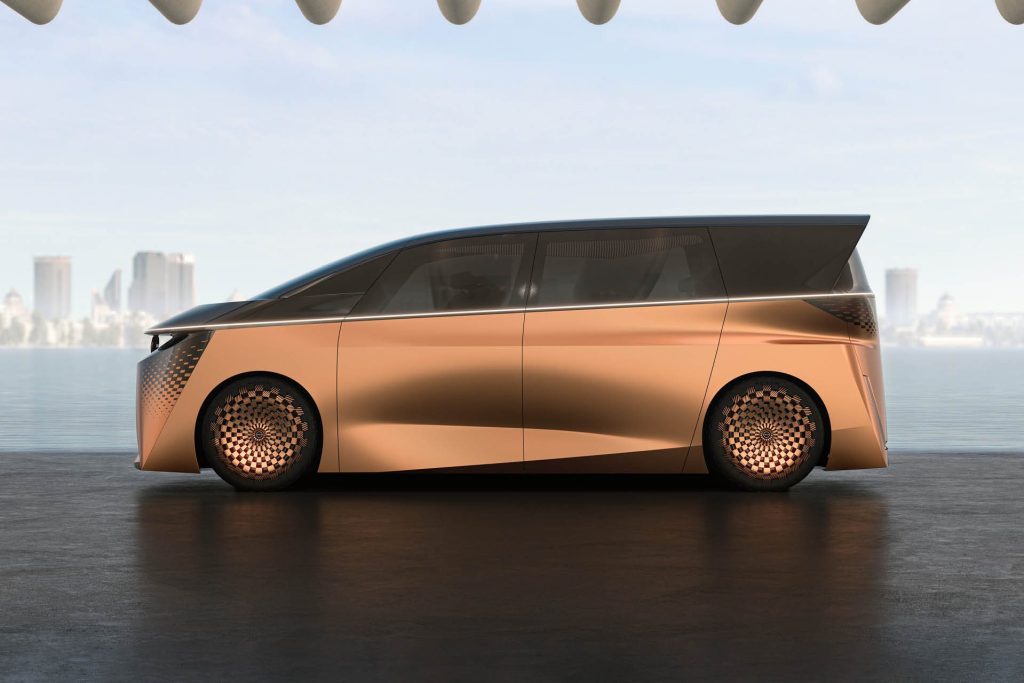 Once you've hopped inside with your friends or colleagues, you'll each be treated to a spacious interior with 360-degree-swivelling front seats, a feature that Nissan says was implemented to encourage the driver and front passenger to have face-to-face discussions with rear-seat occupants (while stationary of course).
Look up and an overhead console can be found on the roof, or look down and a flat LED panel lights up the floor below with images of a riverbed and the sky.
Rear passengers can interact with the navigation and audio systems via a wearable display, while the van's onboard artificial intelligence (AI) can monitor each occupant's biometric signs, like their brain waves, heart rate, and breathing, and will adjust music and lighting to suit their mood.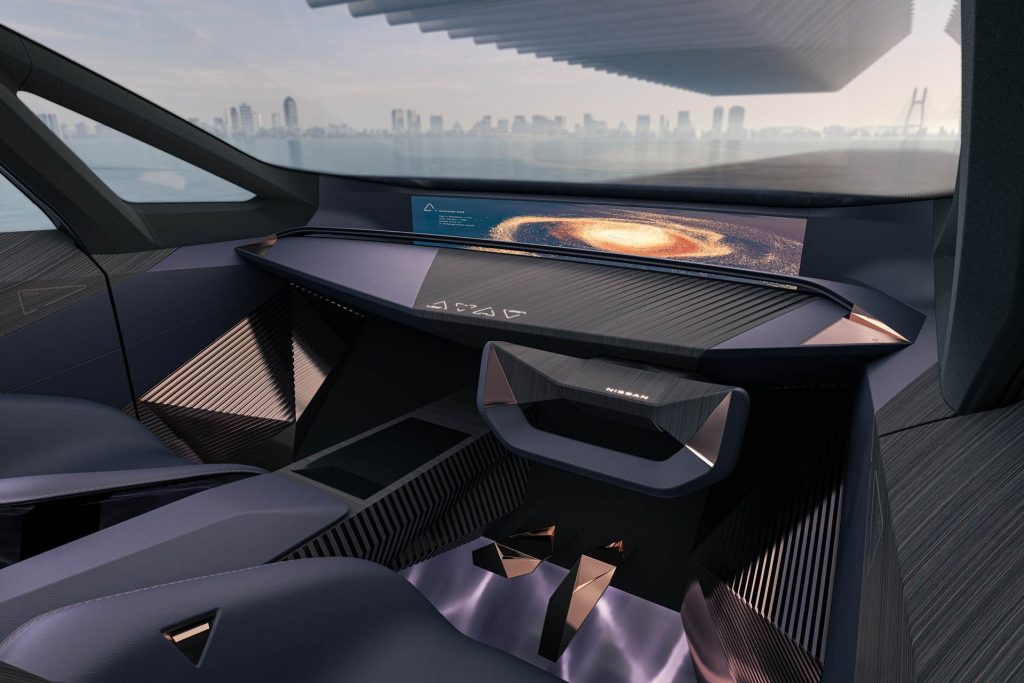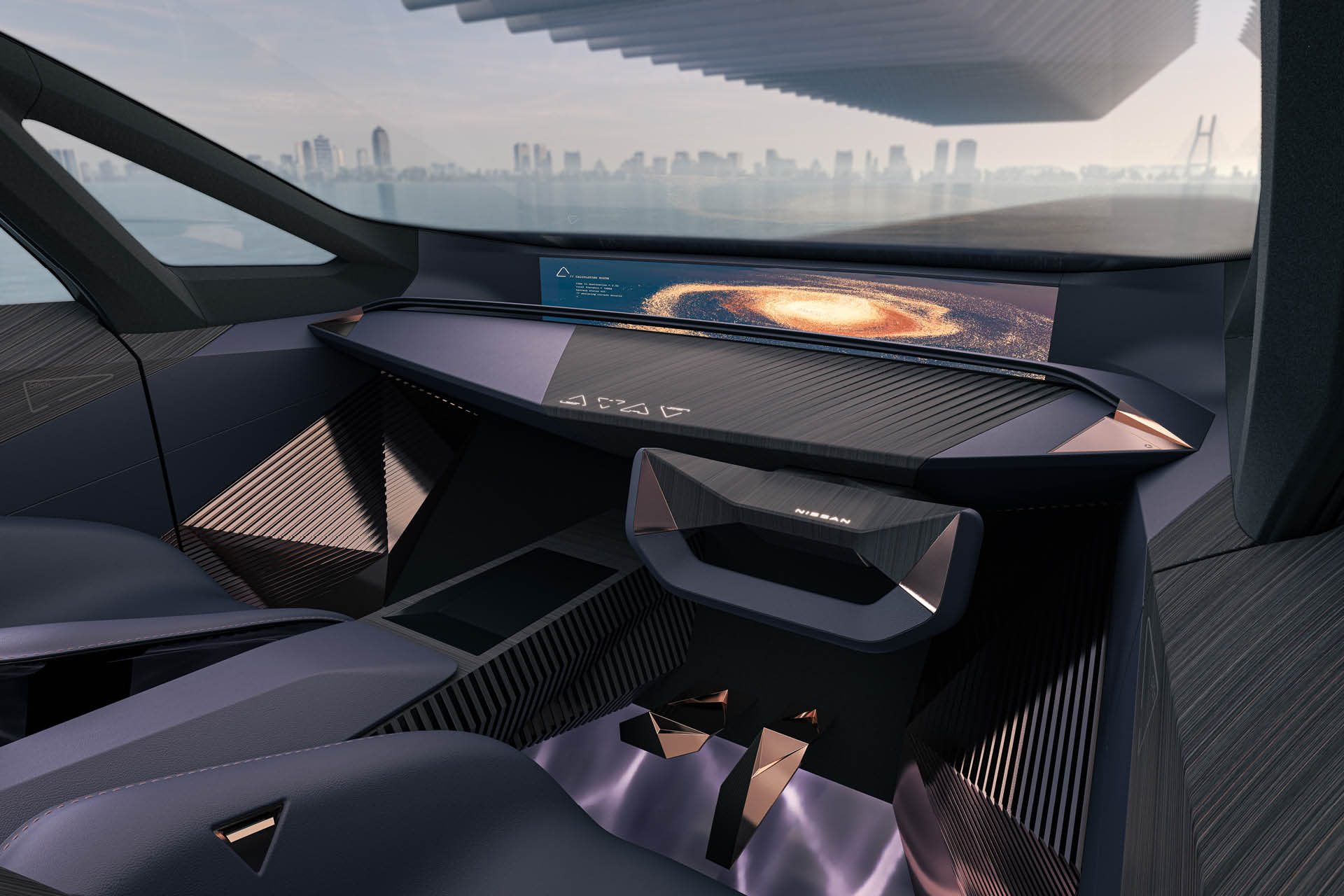 Nissan says the concept minivan will feature solid-state batteries and an e-4orce all-wheel drive system.
The Nissan Hyper Tourer will make its physical debut at the Japan Moblity Show 2023, held from October 26 to November 5.