You can now give that imagination of yours a rest as a clear picture of Volvo's EM90 people carrier has been leaked, showing off its minimalist design in full.
The leaked image of the Swedish carmaker's first-ever multi-purpose vehicle (MPV) was published by China's Ministry of Industry and Information Technology, which essentially spoilt the brand's upcoming debut for the model on November 12.
Volvo employed the expertise of its Chinese parent company Geely to create the EM90, with its version being based on the same platform as the Zeekr 009.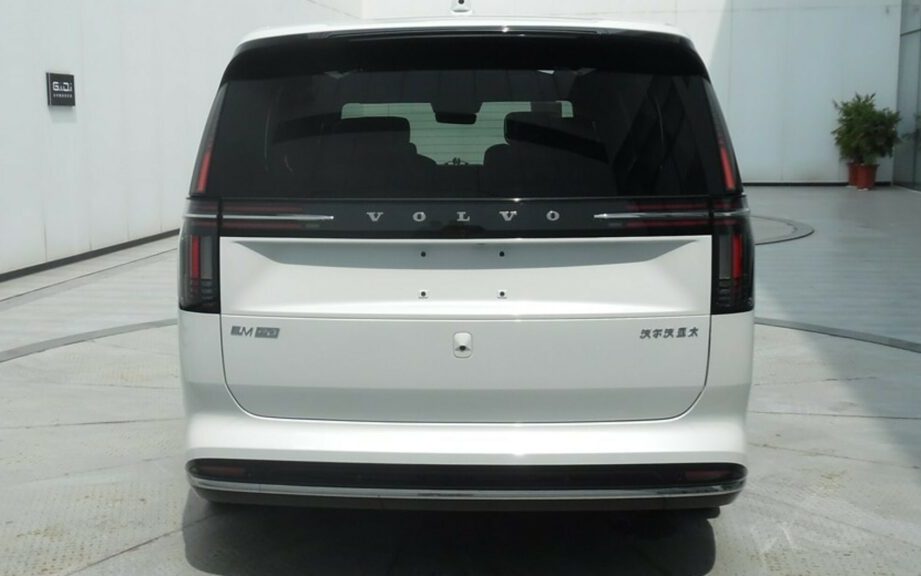 It's clear to see that the people carrier is a direct descendent of the 009 thanks to its very similar dimensions of 5209mm in length, 2024mm in width, and 1858mm, as well as its silhouette.
In comparison, the Volvo features the exact same body lines along its side and a silver trim piece running along the roof above the doors.
The only real noticeable difference is its front end which features an illuminated 'Iron Mark' badge on the front grille and a set of 'Thor's Hammer' headlights.
The new photos of the EM90 complement Volvo's recently released series of official teaser shots that showed off various other angles of its new people carrier, including its T-shaped taillights and distinct wheel design.
In terms of what to expect as far as its battery, power, and range goes, we'd hazard a guess that the model will inherit the same dual-motor all-wheel drive set-up as the 009, making 400kW and 686Nm of torque, which is enough power to accelerate from 0 to 100km/h in 4.5 seconds.
Considering the 009 can be optioned with a 116kWh or 140kWh battery, netting 702km and 822km of range respectively, the EM90 will likely be offered with one of the two if not both.
We understand that the Volvo EM90 will only be sold in China, with orders expected to open on the same day as its reveal in November.