It's that time again. The Repco Bathurst 1000 kicks off this week; a finale that comes after one of the strangest Supercars seasons to date … impacted by Covid-19 lockdowns, travel restrictions, and jab mandates.
All of that discussion can be swept to the side, though. This week it's all about the six practice sessions, two qualifying sessions, and the fifty drivers contesting for Australasia's biggest motorsport prize.
Who are those fifty drivers, and which ones are most likely to claim the win? Zane Shackleton and Matthew Hansen rank the field ahead of what's set to be a fascinating Great Race.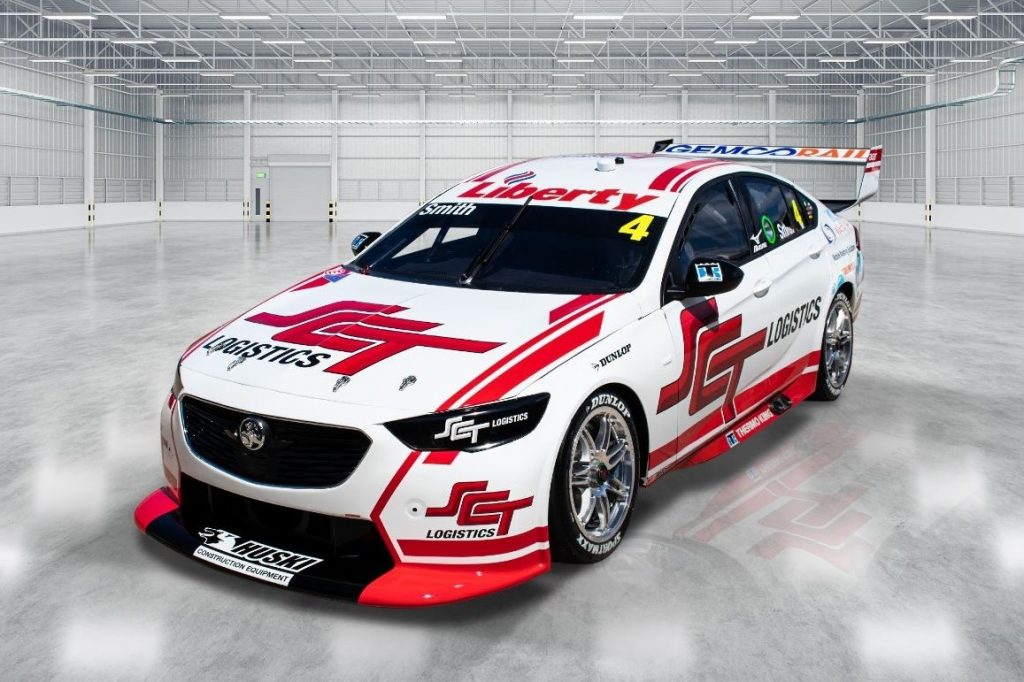 25. Jack Smith / David Wall, No. 4 Brad Jones Racing
Matthew Hansen: There always has to be a wooden spoon, and today it goes to BJR's fourth entry. In fairness to Smith, he was surprisingly rapid at Mount Panorama last year, and his pace steadily improved over the four weekends at Sydney Motorsport Park. It might be a baptism (or a rebirth?) of fire for Wall, though, after four years out of a Supercar.
Zane Shackleton: Smith's that driver you completely forget about till he's mentioned on the TV broadcast, which usually isn't until the results sheet at the very end. But this is Bathurst, and anything can happen. Will this happen though? I highly doubt it.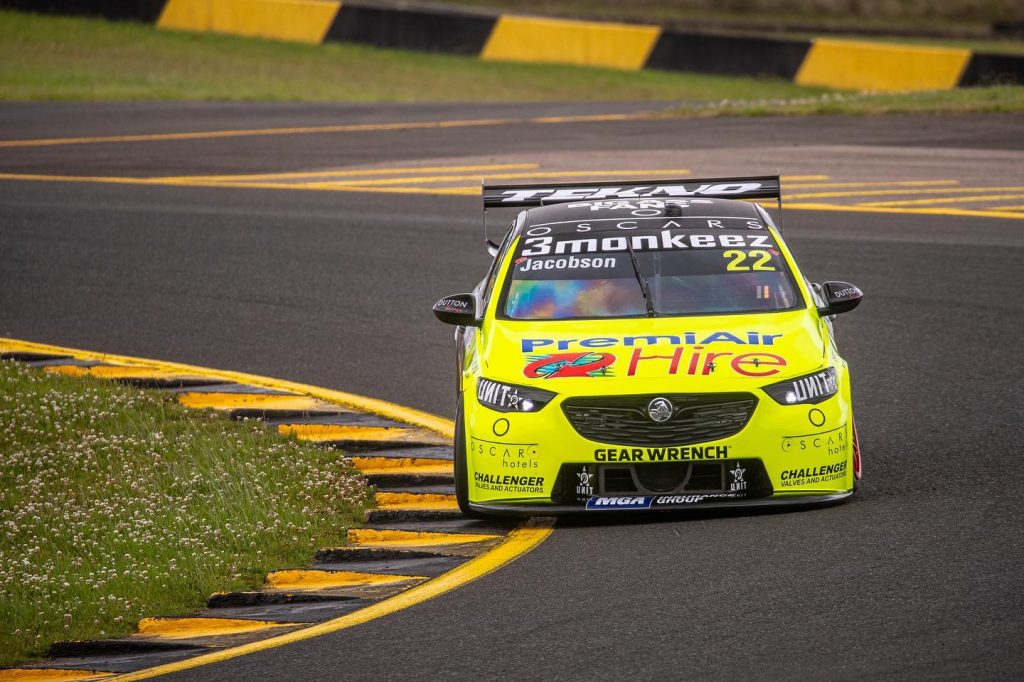 24. Garry Jacobson / Dylan O'Keefe, No. 22 Team Sydney
MH: It's been a dire year for both Team Sydney entries, with fruit few and far between. You get the impression that it's not necessarily Jacobson or Coulthard's fault, either, and that problems might be elsewhere in the operation. O'Keefe is unlikely to have the raw pace of his co-driver but is unlikely to put it in the wall either.
ZS: O'Keeffe is one of the more reliable co-drivers in the field, so there's a plus. But besides that, there's not much else that's positive for this combo. Jacobson has got a top-ten and an 11th at the mountain before though, so you never know.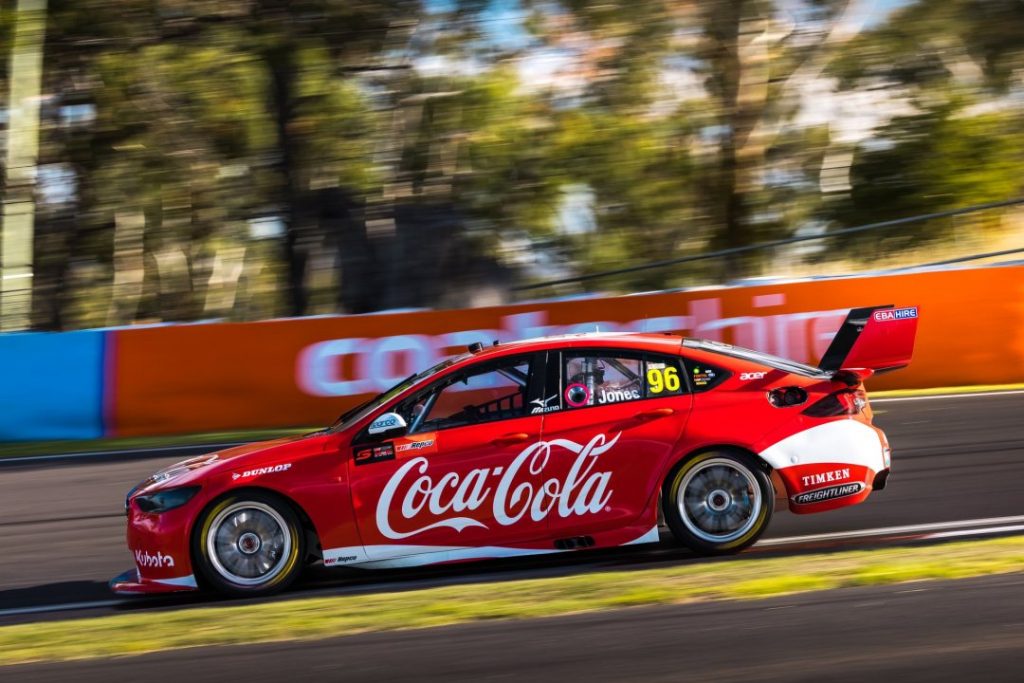 23. Macauley Jones / Chris Pither, No. 96 Brad Jones Racing
MH: Lunching their 'Bathurst engine' at the last round in Sydney will hurt the Coke entry's preparation big-time. Pither is a safe pair of hands, and Jones typically puts in his quickest drives at the mountain. It's been a growing year for the latter, but perhaps without the payoff he'd have wanted in 2021. They'll be desperate for a good result to make it all worthwhile.
ZS: I've resorted to Wikipedia to see Jones' past Bathurst results, and I'll happily admit I was shocked to learn this year is his seventh 1000. He can be quick here, but that Bathurst engine went kaput in Sydney, so that's never going to help.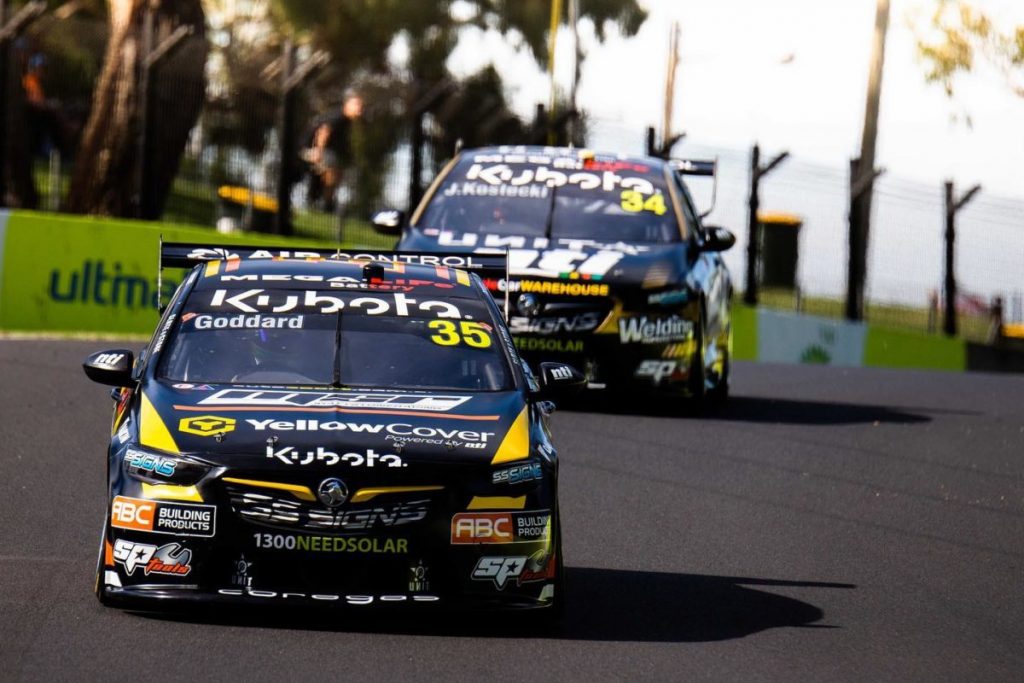 22. Zane Goddard / Jayden Ojeda, No. 35 Matt Stone Racing
MH: I don't expect pace as much as longevity to be an issue for these two. Ojeda now has a Bathurst start (and more Super2 starts) under his belt after his late ring-in appearance at last year's event, and Goddard has shown great top-10 speed on occasion this year. It's more a question of longevity and whether the two can go 1000km without making unforced errors.
ZS: I had this pair as finishing last on my provisional rankings, but some swaying from Matt has changed that mindset. It's the car more than the drivers that concern me. The Matt Stone Commodores have been inconsistent all year. When they're quick, they're easily on for the top-ten, top-15. If the car isn't speedy, it's one hard day at the office.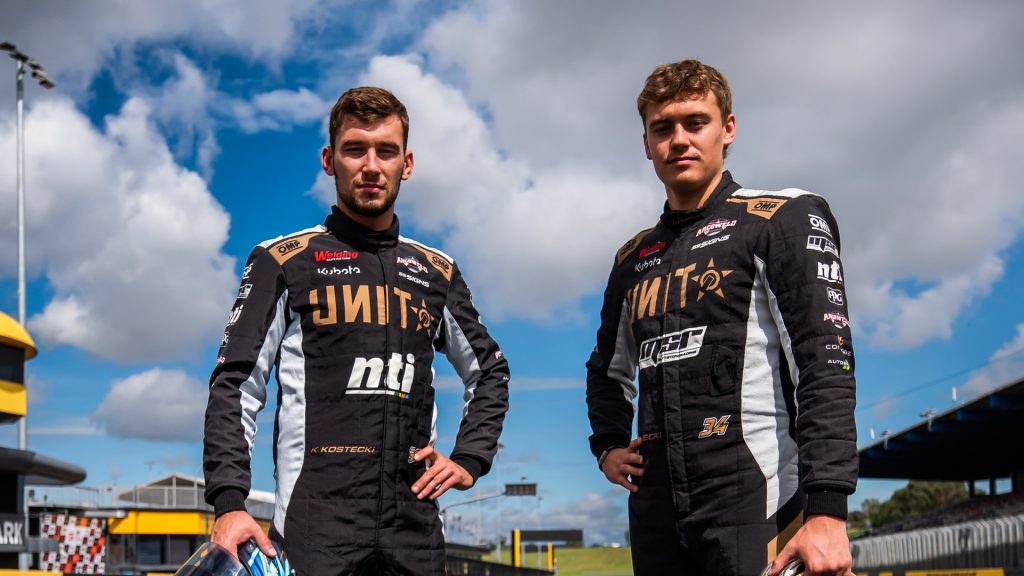 21. Jake Kostecki / Kurt Kostecki, No. 34 Matt Stone Racing
MH: It was inevitable that these two would wind up in a car together. Like his MSR teammate, Jake Kostecki has shown great pace at certain events this year. Kurt, meanwhile, has proven himself to be a worthy wildcard through his solo exploits with the WAU mob. A quiet chance of a top 10 if they play their cards right.
ZS: Both have Bathurst experience, which is a massive help. But I expect them to finish either one place up or one place down on the sister MSR car. Might need some luck with safety cars and the like on the run home.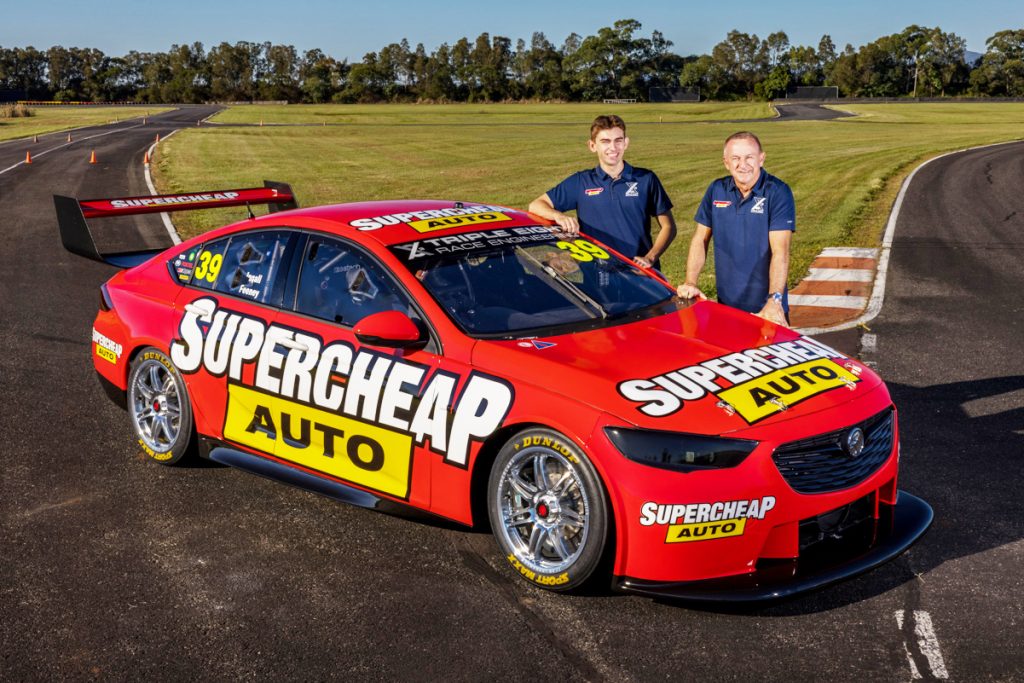 20. Russell Ingall / Broc Feeney, No. 39 Supercheap Auto Triple Eight
MH: It will be interesting to see if Ingall will be, well, 'rusty', given how out of practice he is with these cars. He's already said in the press that he wouldn't be surprised if his young hotshot teammate qualifies in the top 10. I wouldn't be surprised, either. He's been surgical in Super 2, and this is a great opportunity for Feeney to get runs on the board in a relatively low-stress environment before taking on the No. 88 mantle next year.
ZS: That pun is just awful. Wow. Ingall was a welcome addition to this year's race, which will probably be the 57-year-old's last. If anything, he'll rely on the pace of his hotshot co-driver. Feeney is mightily fast in Super2, and no doubt he'll absorb all the wise advice the Enforcer has to give.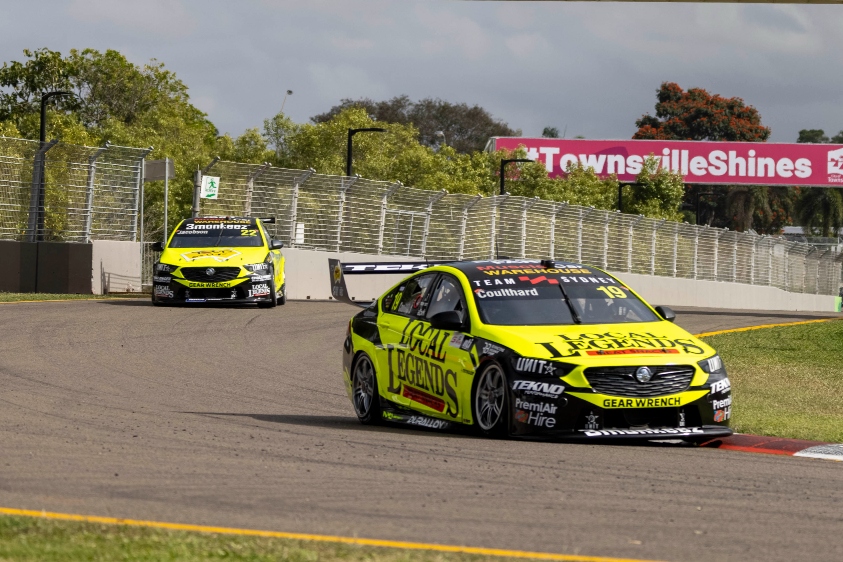 19. Fabian Coulthard / Jonathon Webb, No. 19 Team Sydney
MH: Having experienced hands behind the wheel is a very big deal at Bathurst, and few combinations are more seasoned than Coulthard and Webb. Brushing aside the struggles Coulthard's had with extracting speed out of the Team Sydney package this year, if they have a trouble-free day there's no reason why they can't scoop up a top 10 once the chequered flag flies.
ZS: 'Cause Coulthard's a Kiwi, and qualifying and shootout days have forecasted rain, he could score a decent starting position for the 161-lapper. His results at Sydney were also a welcome return to speed. Webb has an extensive Bathurst CV, including a win in 2016, which makes for a somewhat underrated duo if they stay clean.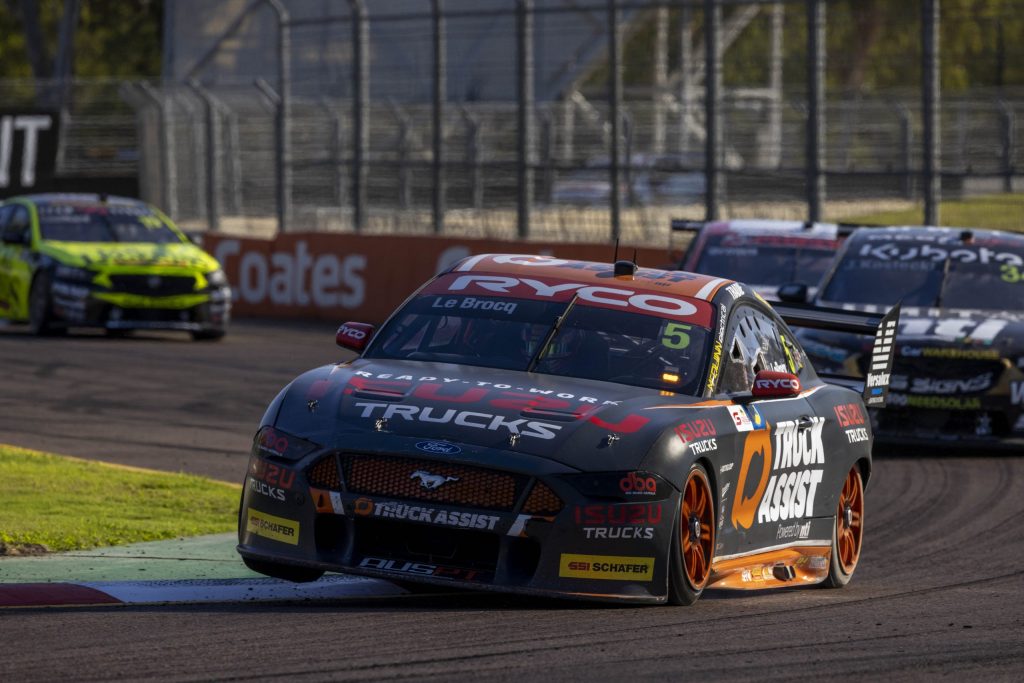 18. Jack LeBrocq / Zak Best, No. 5 Tickford Racing
MH: Jack LeBrocq entered this year with lots of promise. But it's been a rough championship year, but LeBrocq will benefit from the all-enveloping factory Tickford juggernaut. For Best, the only rookie on the grid, it's a lot to ask. He's won in Super2, but this is a completely different kettle of fish. Still, the car will be quick. Tickford was fast here last year, and it was fast here in February.
ZS: With a surname like Best, young Zak must be pretty darn good. Tickford often cranks the speed up to 11 for Bathurst, which this combo will reap the benefits from. This is LeBrocq's last race with the team as well, so he's got nothing to lose and everything to gain.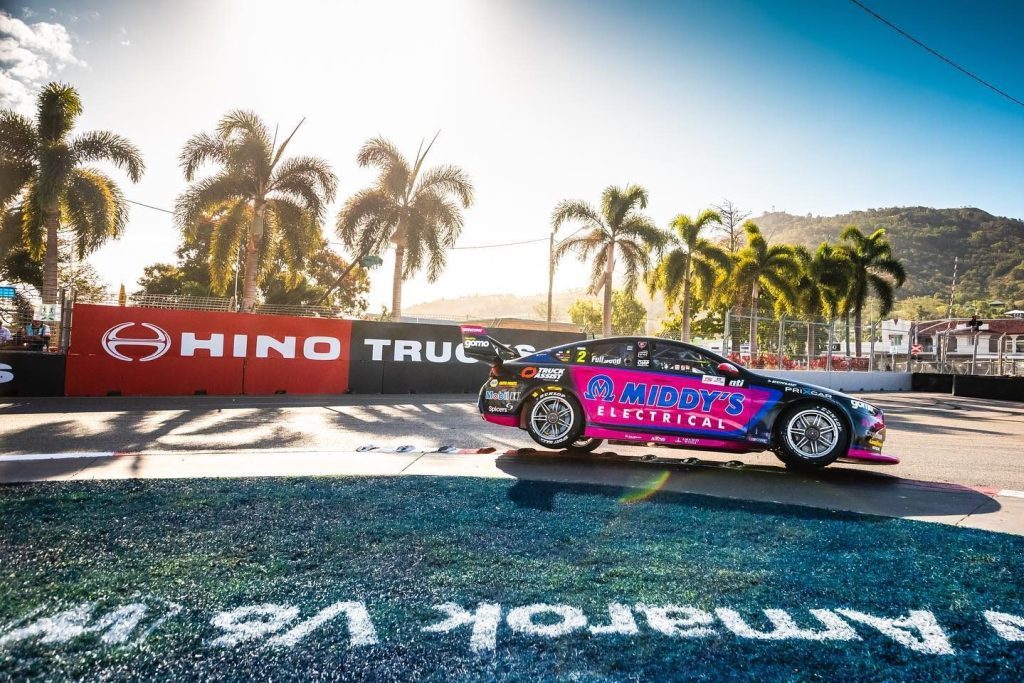 17. Bryce Fullwood / Warren Luff, No. 2 Walkinshaw Andretti United
MH: After a breakout season last year, 2021 hasn't been kind to Fullwood. His road to Bathurst hasn't been great either, with WAU struggling to get pace out of both cars at SMP. Still, WAU is always strong at Bathurst, Fullwood's pretty good there too (cast your mind back to his co-driver performance with Andre Heimgartner in 2018). And, he's paired with Luff … perhaps the sturdiest co-driver on the grid. In Luff's last nine Bathurst starts, he's been on the podium seven times.
ZS: Seven times without a win means Luff must be as desperate as ever to break his duck. Co-driver speed and reliability is thus a big tick, but Fullwood hasn't lived up to the potential many anticipated from him this season. His last top-ten finish was at Tailem Bend in May. But he is also leaving his current team after Bathurst, so expect him to put everything on the line.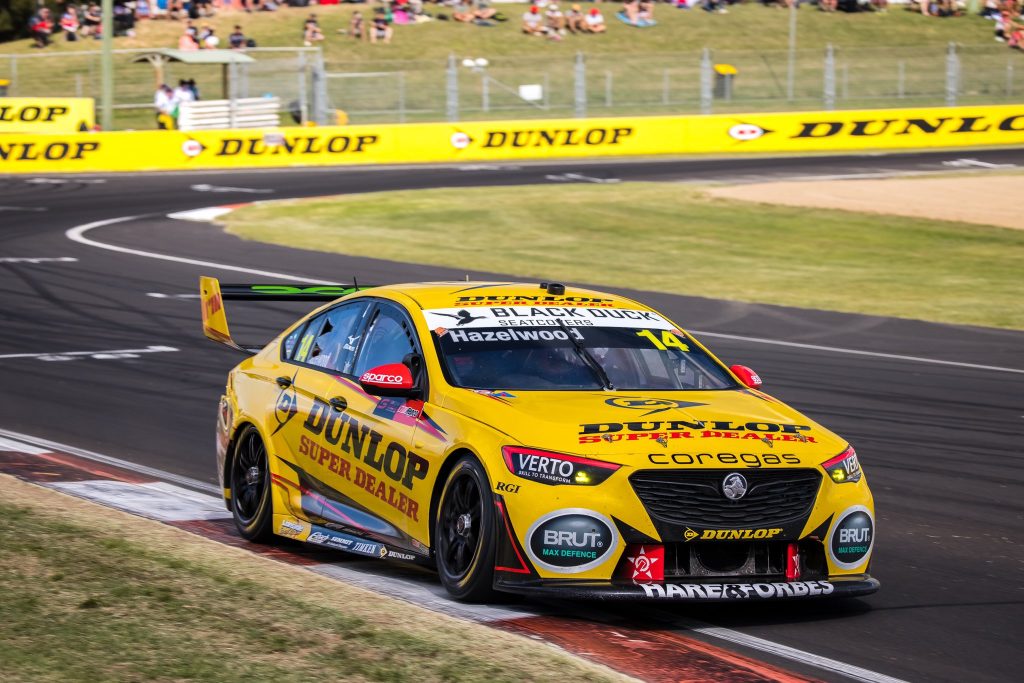 16. Todd Hazelwood / Dean Fiore, No. 14 Brad Jones Racing
MH: Hazelwood has been up and down like a yo-yo this year; looking every bit like an equal to teammate Nick Percat one moment, and then looking like a driver that's walked under every ladder and patted every black cat the next. He and Fiore (who's always a solid bet at Bathurst) are a quintessential roughie pick, BJR style.
ZS: Going by Matt's yo-yo analogy, the fact yo-yo's must end on an up must mean Hazelwood is in for good luck this weekend. But he hasn't finished a 1000 since 2018 (though last year was thanks to his co-driver binning it), but he needs to focus on keeping it out of the wall. If he does, he and Fiore will be on for a solid result come Sunday evening.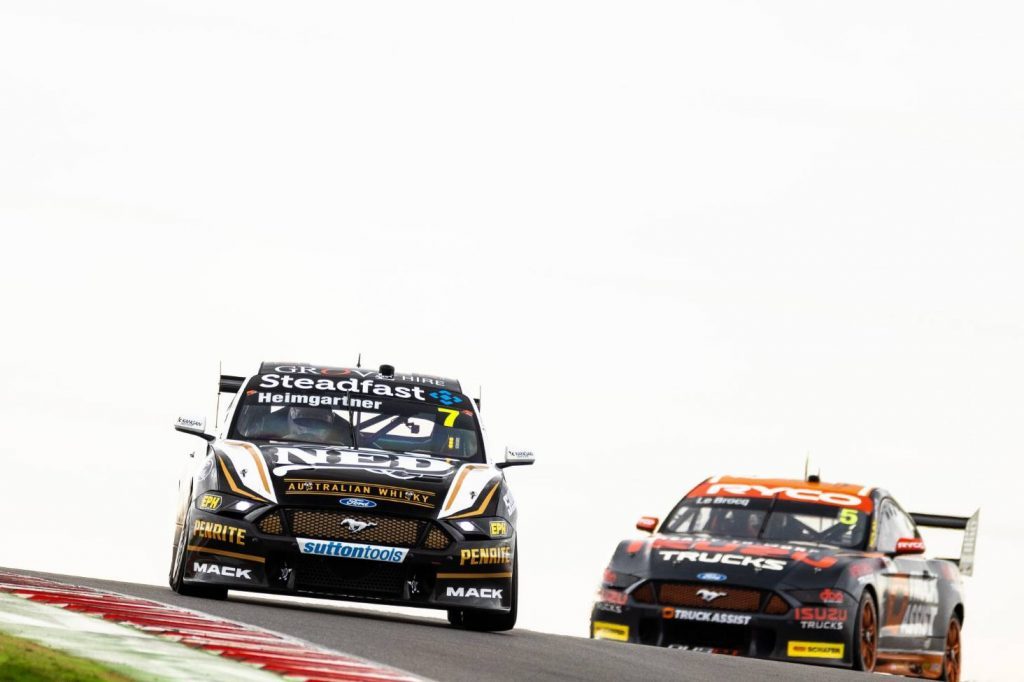 15. Andre Heimgartner / Matt Campbell, No. 7 Kelly Grove Racing
MH: It seems like years have passed since Andre Heimgartner won his maiden Supercars race at The Bend in May. Such was the hype around the Kiwi that some were suggesting he could be a viable Whincup replacement. Since then, though, KGR has struggled to get any kind of consistency out of its Mustang package, and Heimgartner's results have suffered as a result. Campbell is quite the super-sub in the absence of the MIQ-impacted Earl Bamber. If the car is quick out of the box, this car will be one to watch. If it rains, doubly so.
ZS: If, and I hope so just so I can rub it, Heimgartner and Campbell finish really high in the race, everyone should know I had this duo much, much higher on my own rankings before I let Matt add his opinion. If they don't and the KGR Mustang continues to be bad, then erase what I just said. But Heimgartner is quick, we all know that, and Campbell is underrated. He'll be fast this weekend. And here's hoping Matt's wrong.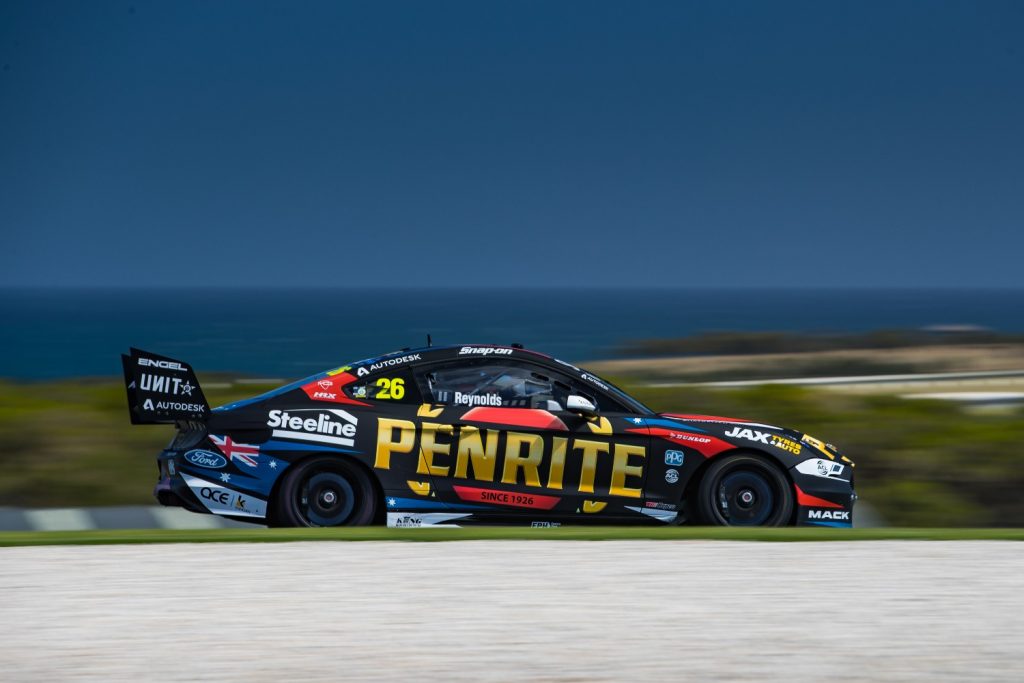 14. David Reynolds / Luke Youlden, No. 26 Kelly Grove Racing
MH: Reynolds' build-up to Bathurst has been … err … unorthodox to say the least. Still, even with rounds missed and a car that's been all over the place for speed all year, you can't discount the only other driver combination on the grid that have won together. After a torrid endurance season in 2019 and a year away in 2020, Youlden slotted in marvelously at KGR in Reynolds' absence. Don't underestimate what those miles would have done for his confidence.
ZS: Reynolds was the last driver to get his jab, so he's basically the Magneto of the field. And he'll need those X-Men powers if he is to drag the second KGR Mustang to the top. He just hasn't been anywhere near as consistent nor quick as his résumé suggests he should be. But he's won here before, and Youlden is a solid co-driver to depend on.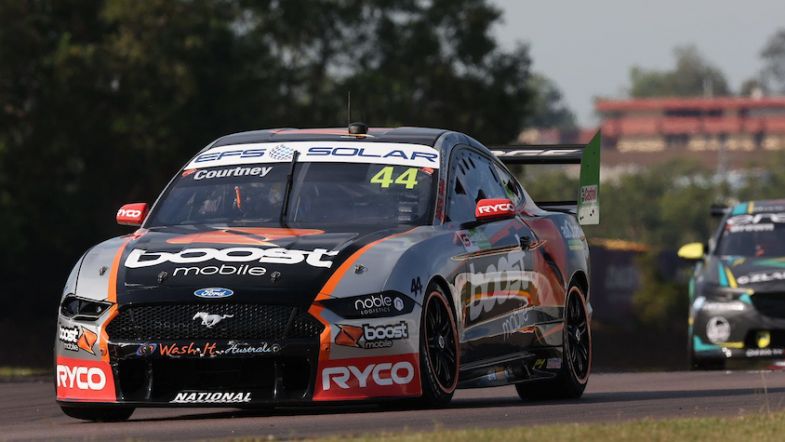 13. James Courtney / Thomas Randle, No. 44 Tickford Racing
MH: The big golden ticket with Tickford Racing's Boost Mobile entry is that the two drivers are likely to be just as quick as one another. That's not a criticism of Courtney, who's been workmanlike throughout 2021, but more a credit to Randle. The former TRS champ has been impressive in his wildcard numerous appearances. Two previous starts at the mountain help plump up his CV, too.
ZS: I wouldn't be surprised if Randle is on-par or even quicker than Courtney this weekend. Is there a rule stopping co-drivers from doing qualifying/shootout? Either way, Courtney has plenty of Bathurst starts in his back pocket, and Randle has made a handful of wildcard appearances this season, gaining valuable seat time. Being teammates next year, it'll be interesting to see how each compares to the other. As for a win? I'll still put Heimgartner and Campbell above these guys…Matt.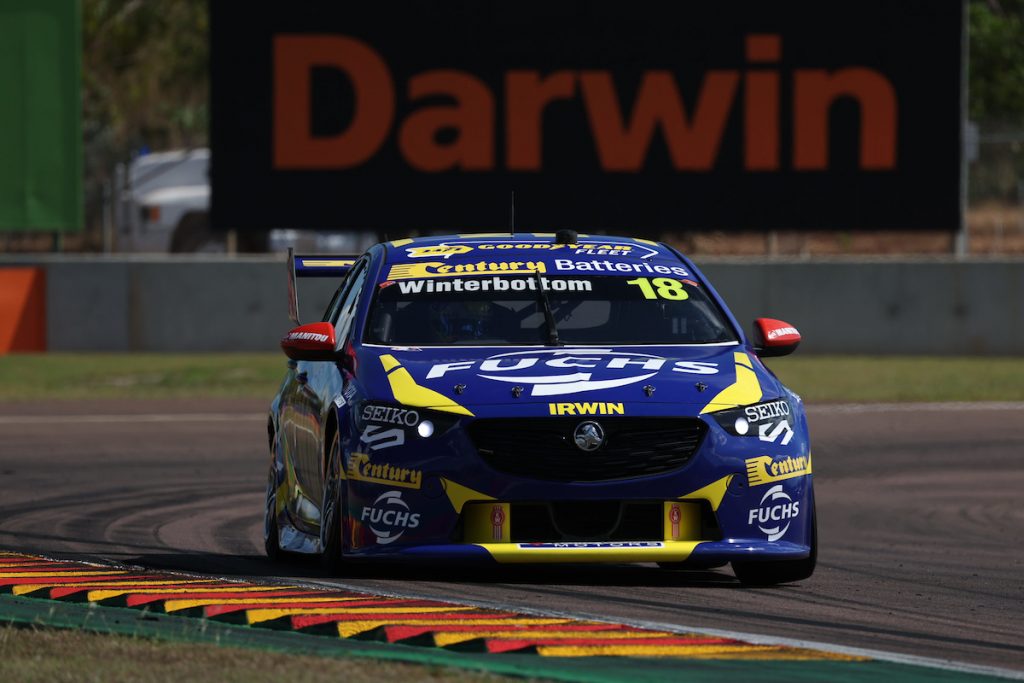 12. Mark Winterbottom / Michael Caruso, No. 18 Team 18
MH: It says a lot for the quality of the Bathurst 1000 grid that a combination like this one can only make it this far on the list. Winterbottom has looked hungry all year and will be relishing the chance to return to a track where he's often strong. The same goes for Caruso; the former full-timer having starred in the last two editions of the Great Race as a gun performer at Tickford. One wonders why he's no longer with the factory Ford squad, but their loss is Team18's gain.
ZS: Let's not forget Frosty finished P4 and P5 at Bathurst earlier this year. Yes, it was a sprint race, but I'm telling you, he's quick, the car's quick, and this combo is quick. Caruso has been a solid top-ten finisher the past several 1000s. He could have earned a podium in 2019 were it not for the silly crash between Cam Waters and Chaz Mostert.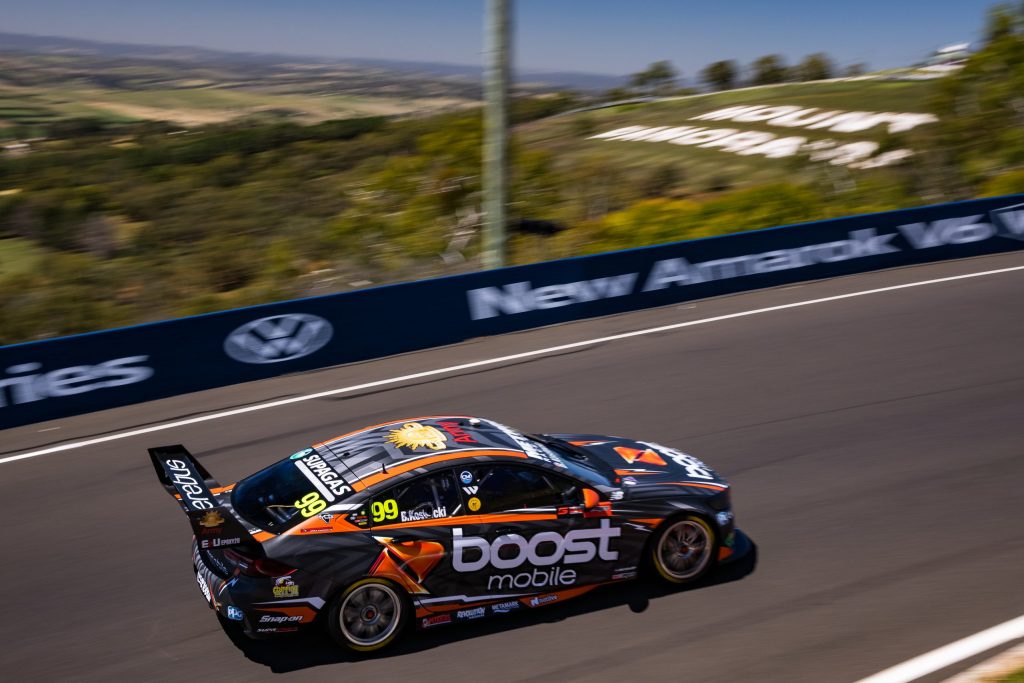 11. Brodie Kostecki / David Russell, No. 99 Erebus Motorsport
MH: Erebus Motorsport has been absolutely on fire lately with both of their entries. Brodie Kostecki has no shortage of confidence at the mountain, as evidenced by his stoush during last year's event with Jamie Whincup (a stoush the seven-time champ lost). Russell is a handy steerer, but it's hard to see him reflecting the kind of mongrel that most co-drivers at the pointy end possess.
ZS: It will be intriguing to see if Erebus can continue their hot run of form into Bathurst (sticking with the fire metaphor here). If they can, this pair is definitely in the running for a victory push. But if they can't, we've seen the Erebus cars reach some pretty low lows this year, it might be a hard race for them. Still, confidence is high and this team is usually guns at the mountain.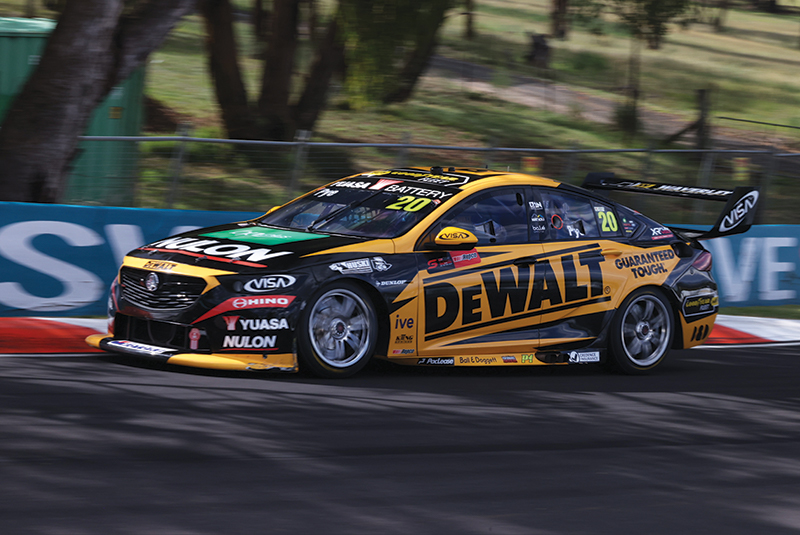 10. Scott Pye / James Golding, No. 20 Dewalt Racing Team18
MH: You get the feeling that of its two drivers, Team18's maiden Supercars race win is more likely to come from the Pye side of the garage. The former WAU pilot has been an overtaking machine this year and has a rock-solid Bathurst 1000 resume to his name (four top 10s in his last four starts, two of those being podiums). Golding is among the most underrated youngsters on the grid, although his recent tin-top miles are limited.
ZS: Pye over Winterbottom? I admire Matt's confidence. Pye is uber-fast at Bathurst and has been on the verge of victory twice with back-to-back seconds. The two Team 18 cars will be fairly equal in pace this weekend, and the difference between the two might come down to co-drivers. But I'll tip the No.18 to have a slight edge over the No.20.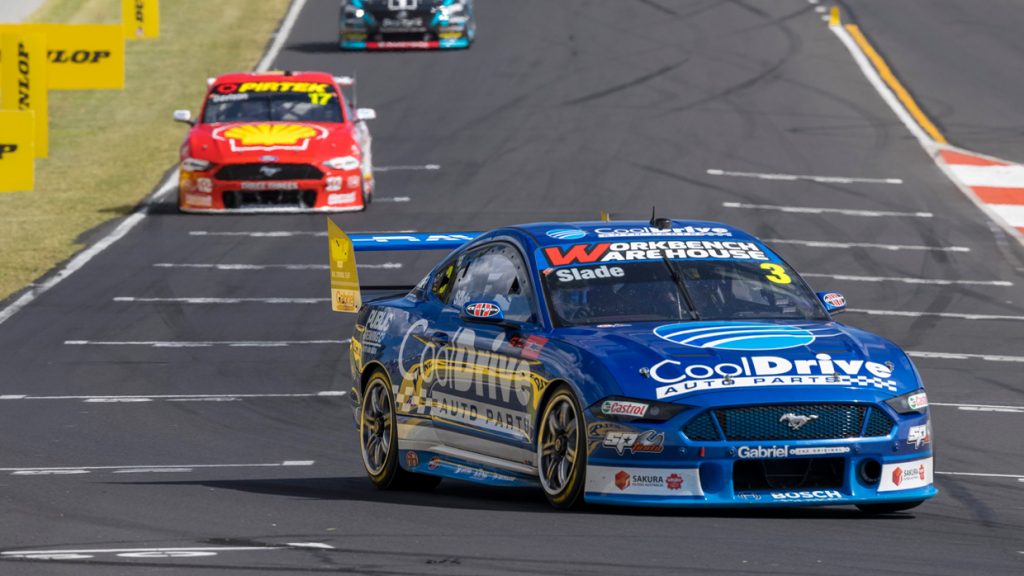 9. Tim Slade / Tim Blanchard, No. 3 Tim Blanchard Racing
MH: The last time the Supercars were at Bathurst, this rookie mob with its refugee driver was on the front row of the grid. History tells us that that weekend didn't quite go TBR and Slade's way, but the balance of the year has been a wonderful one for the plucky single-car outfit. Blanchard will be quick, too, having shown plenty of credible racecraft in his Super2 cameos.
ZS: I really rate Slade. His performance in the season-opening Bathurst sprint has a lot to do with that, and for all we know it could have been a fluke. But, there is every chance it wasn't, and if that's the case I expect Slade and Blanchard to be a real shot for a podium. Though they might need lady luck on their side if they want to be on the top step.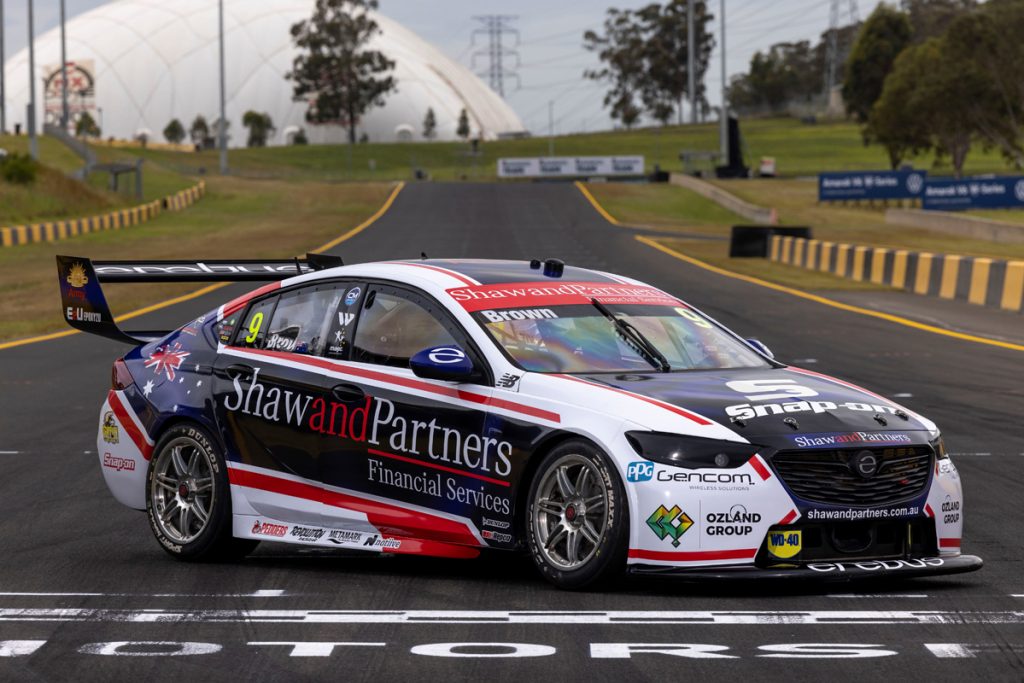 8. Will Brown / Jack Perkins, No. 9 Erebus Motorsport
MH: Fabulous. Brown's race-winning SMP drive while under a ton of pressure from both Red Bull pilots was absolutely fabulous. He's always been a quality co-driver at Bathurst, and now he gets the chance to shine in the lead role as part of the team with plenty of momentum on its side. Perkins should make for a reliable sidekick, although like Russell, he's unlikely to have the finite pace to win in hand-to-hand combat with the Moffats and Tanders of the grid. Still, this is a formidable duo.
ZS: He's only done three Bathursts, and his best finish is 15th, yet Brown is always one of the best when it comes to this place. He hasn't had the good fortunes necessary for a win, but maybe 2021 is Brown's year. Perkins will have to pull out all the stops in his stints to keep them in contention for a big result.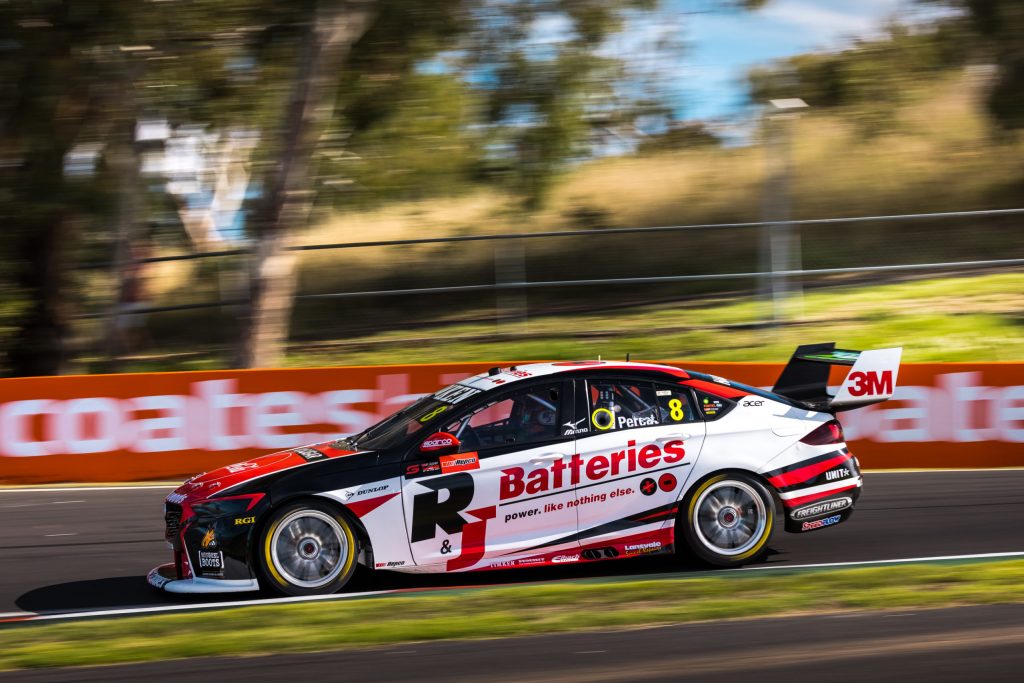 7. Nick Percat / Dale Wood, No. 8 Brad Jones Racing
MH: Ten years on from his first and only Bathurst 1000 win, maybe Percat can finally be the one to deliver a fairy-tale BJR's way. Luck has deserted him at the mountain in his BJR years, but if they have a clean race this year, they'll be a chance (a tip of the hat to BJR's pit-crew, which remains the quickest on the grid). Wood is underrated behind the wheel, and has delivered at Mount Panorama before.
ZS: You can always expect Percat to be there or thereabouts come race day. His results this season, especially in the second half, have been really strong. He didn't have the best time at Bathurst in February, and he's only had one top-ten the past four outings. Still, two podiums and a win aren't just handed on a plate to you.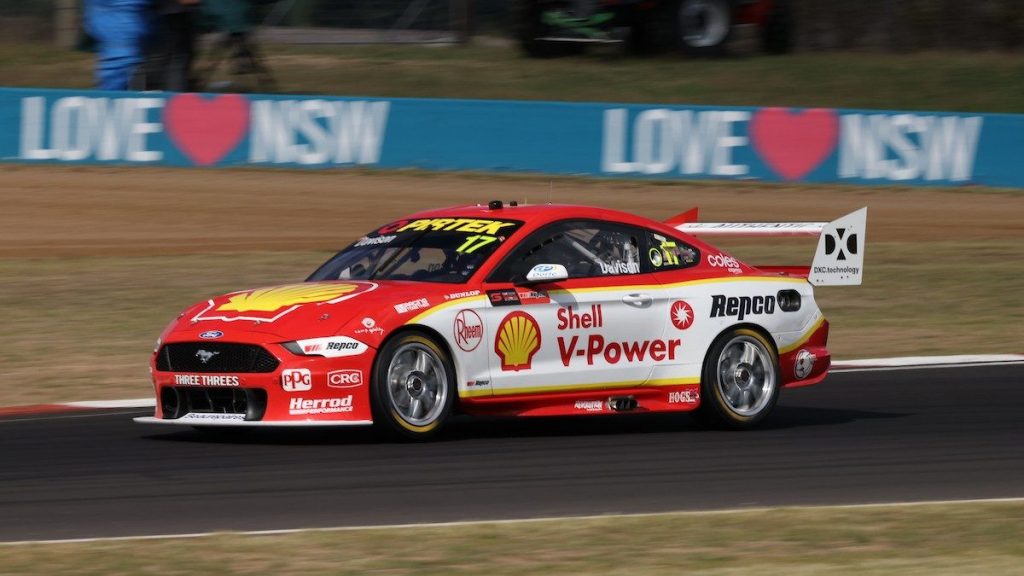 6. Will Davison / Alex Davison, No. 17 Shell V-Power Racing
MH: It's a surprise and shame that Will Davison has been winless this year so far, although it's clearly not due to a lack of effort from the 39-year-old. While he's been in his teammate's shadow of late, he's been the more reliable performer and sits third in the championship behind the bulls. Older brother Alex is capable, although admittedly dry when it comes to recent race miles. There's plenty of pressure on his shoulders, with this being his best shot at a win in years.
ZS: Sitting third in the championship is a testament to Davison's consistency this year. He's also won here twice before. Being winless all year must be bugging him every night, but I agree this could be his last best shot at a third win.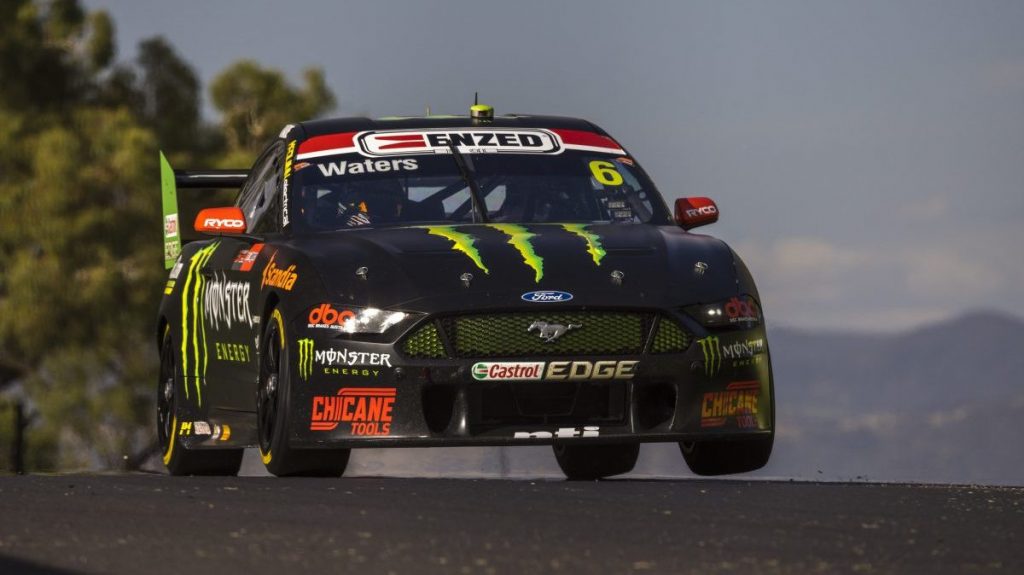 5. Cameron Waters / James Moffat, No. 6 Tickford Racing
MH: Waters would be keen to Dr Strange away the last four weeks. He's had an awful time at SMP, with just one podium and five top 10s out of the 10 starts. Throwback to the beginning of the year, and he was considered by many as van Gisbergen's biggest title rival. A valiant second at last year's race didn't quench his thirst, and he'll be buoyed by the appointment of Moffat; arguably the most aggressive co-driver on the grid. Both should be quick out of the box.
ZS: I've actually never seen Dr Strange, so I have no idea what you are alluding to here. It could be something to watch if the race gets tiresome. I had Waters a bit lower in my own rankings, and the last month had a bit to do with that. The car sucked at SMP. But Waters is fast at Bathurst, and if he can move past the frustrations of Sydney, he'll be near the front from the get-go. Moffat is always fun to watch.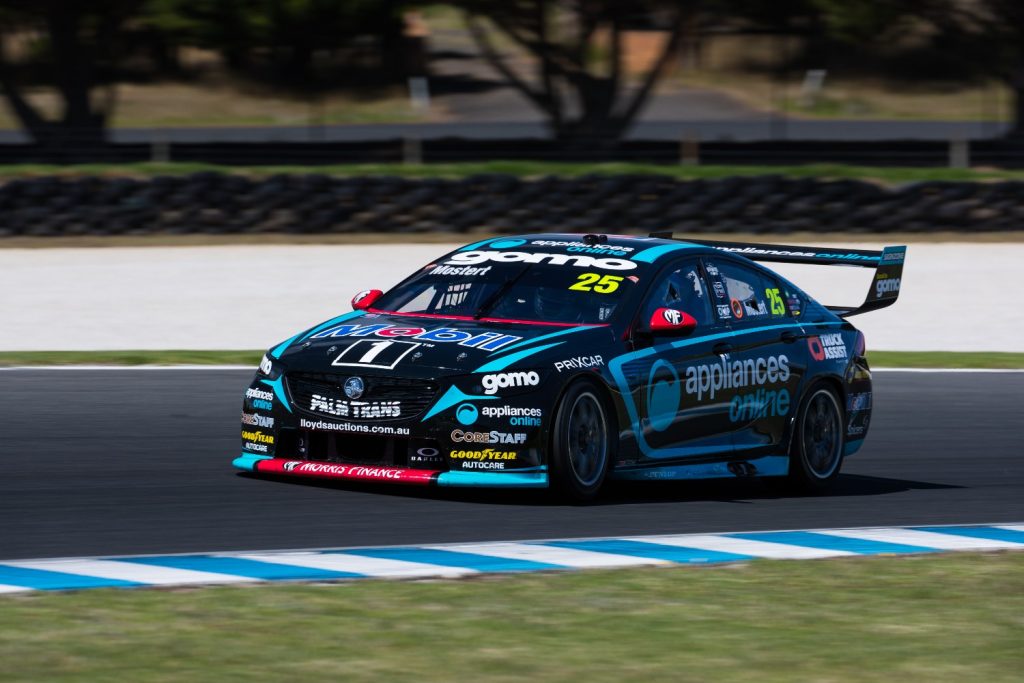 4. Chaz Mostert / Lee Holdsworth, No. 25 Walkinshaw Andretti United
MH: A lot has happened since this car scored a memorable podium at last year's race. Mostert has delivered WAU two drought-ending wins, and the guy that scored provisional pole last year has been drafted as his co-driver. Like Waters, Mostert struggled for pace at SMP. But there's not a lot of transferable characteristics between the Sydney facility and Bathurst. And WAU's cars are always rocket ships at the latter. Rain being on the menu for the weekend will be another carrot for Mostert, who's seemingly in the process of stealing the 'wet weather master' tagline from van Gisbergen.
ZS: The fact Holdsworth isn't a full-time driver this year baffles me. WAU scooped up a steal in the co-driver market, putting Holdsworth with their lead star. Mostert crashed today in TCR practice, and good drivers don't crash twice. Even if Mostert lingers in the midfield in practice, he'll be up near the front in qualifying. He's my pick for pole. As for a win? Maybe a podium.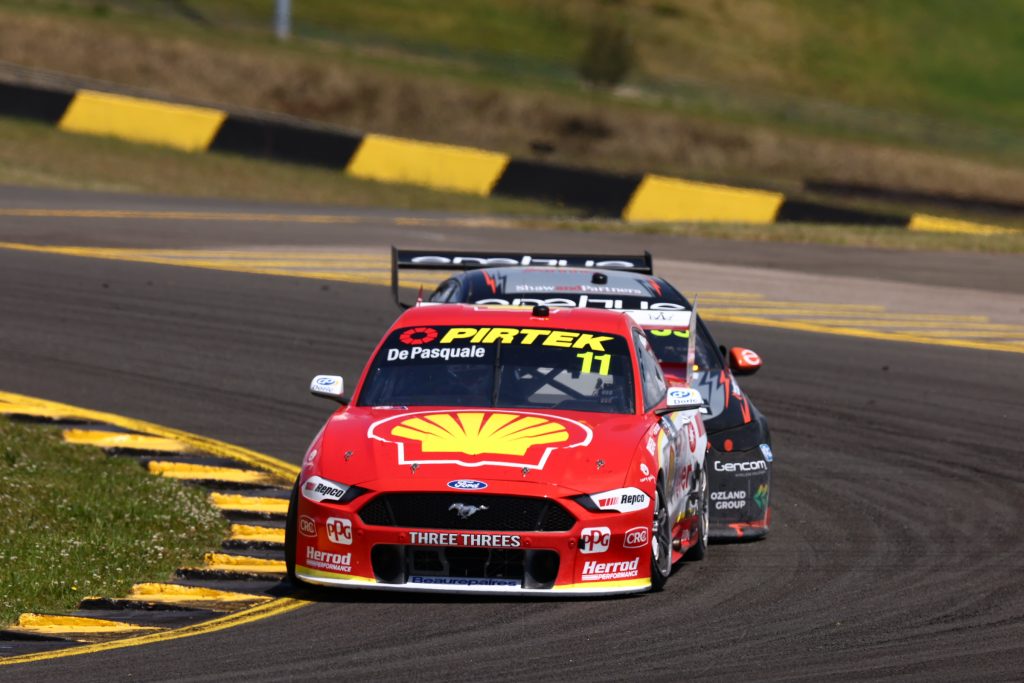 3. Anton De Pasquale / Tony D'Alberto, No. 11 Shell V-Power Racing
MH: De Pasquale has been nigh-on unstoppable at SMP, which will have given the Shell wunderkind plenty of confidence after what's actually been quite a mixed season (not helped I suspect by the constant comparisons to a certain IndyCar Kiwi). This is D'Alberto's best chance at a win in quite some time, meaning he will need to step up. Nevertheless, this is going to be the quickest Ford at the mountain and maybe even the quickest car outright.
ZS: You're talking about Scott Dixon, right? Like, Anton's fast, but he's not Dixon-fast. I've always rated De Pasquale highly. He's a beast at the mountain. He just needs to stop crashing, and the rewards will come to him. He's actually only sixth in the standings but has the second-most number of wins. The odds are low (not high. Easy mistake) De Pasquale and D'Alberto finish somewhere on the podium.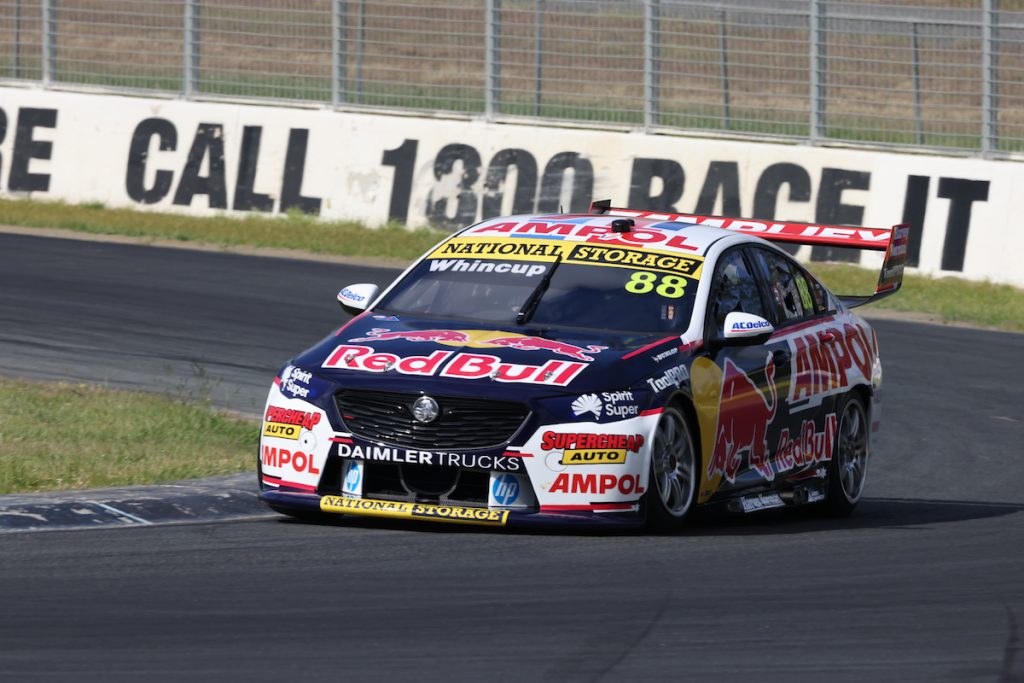 2. Jamie Whincup / Craig Lowndes, No. 88 Red Bull Ampol Racing
MH: If the quartet of meetings at SMP revealed anything, it was that 'The Goat' wants to go out with an almighty boom. His repeated wars with van Gisbergen show that he's just as determined as ever to win while also being just as speedy. Lowndes will be class in the co-pilot role, remembering that just a few years ago he won this race as a lead driver. The mood feels a little like Peter Brock's 'last Bathurst' in 1997. Whincup will be hoping that in this case, it doesn't all end with a fizzle.
ZS: Keep it out of the wall, don't run out of fuel and pray to god all four wheels stay intact. That's the recipe for Whincup this year. Do all that, and this seven-time champion bows out to the sport with either a win or, at the very least, second. But it's all easier said and done.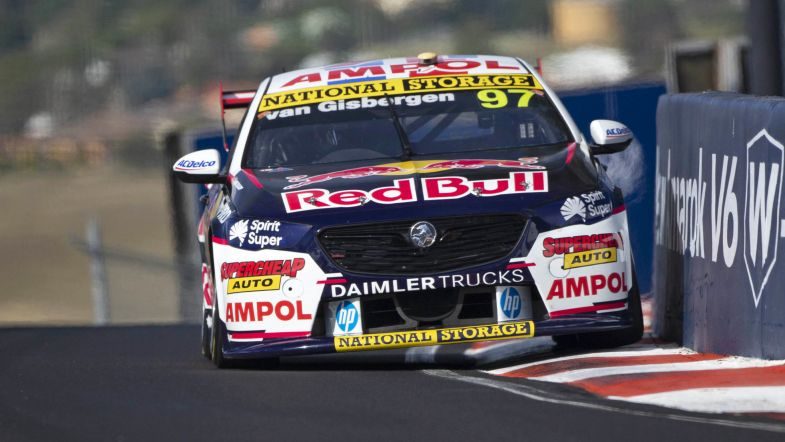 1. Shane van Gisbergen / Garth Tander, No. 888 Red Bull Ampol Racing
MH: Later this week the bookies will reveal the betting man (and woman's) favourite to win the Bathurst 1000, and I'll eat a 1:18 scale diecast if any car other than the No. 97 Commodore is higher on the favourites list. Van Gisbergen has thrown down a host of incredible drives this year, winning in open-wheelers, batting on with broken ribs and a broken collarbone, carving through the pack with enough ease to almost single-handedly prompt questions of parity. Tander is very strong, too, arguably representing the most well-rounded co-driver in the field. With van Gisbergen already sealing the championship gong, he will be very tough to beat. Rain or shine.
ZS: SVG will win on Sunday. That's a safe bet. He's like the Connor McDavid of Supercars. Both are No.97, both are stupidly good at what they do, and they do it all with such beautiful grace. Winning the championship last round takes all the pressure off the Kiwi, but probably more so off Tander. Together they'll form a brutally tough force to chase this weekend.
P.S: you're asking to start a riot mentioning parity, Matt.