Back in September Mitsubishi confirmed news that had motoring enthusiasts salivating; it was going to reboot its Ralliart performance sub-brand after an eleven-year hiatus. 
At the time, Mitsubishi noted that the move was designed to bring back some of the "Mitsubishi-ness" that the brand had been lacking.
"For customers who wish to experience our Mitsubishi-ness, we will launch custom-made accessories for our model lineup as well as re-entering motorsport events around the world," Mitsubishi CEO Takau Kato said at the time.
The hope was that a few performance models might come down the pipe, and that may still be true. But, for the moment, the triumphant return of Ralliart has manifested in a pair of sticker packs and big bumpers.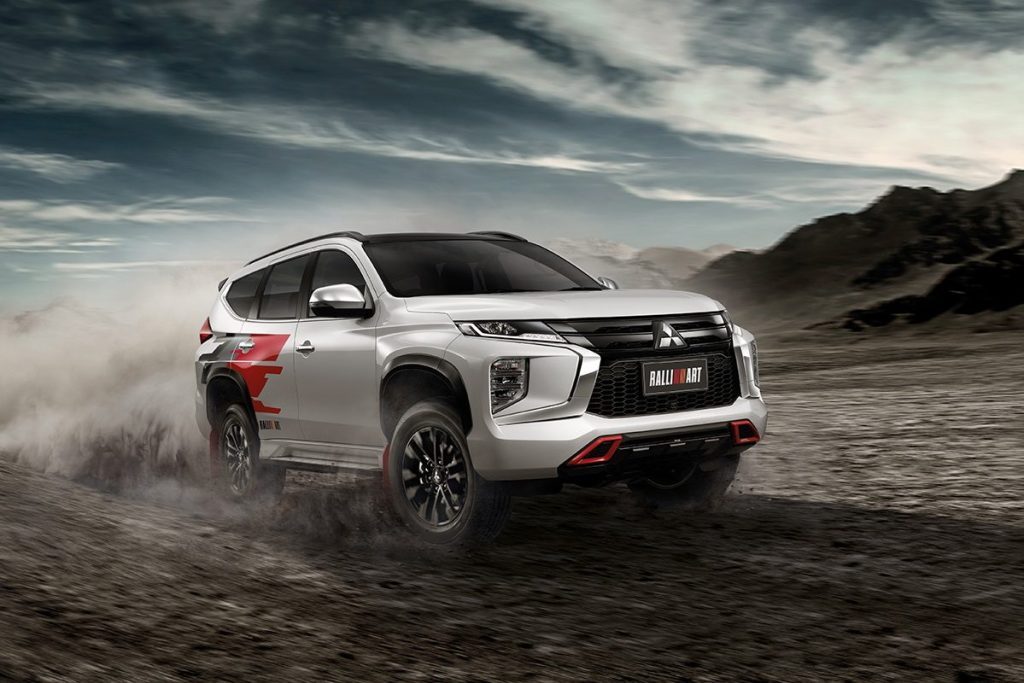 Mitsubishi has unveiled its first new Ralliart models, in the form of a Triton ute and a Pajero Sport SUV. And the changes aren't likely to get the heart racing.
Both models get a new front bumper with red detailing, gloss-black wheels, red mud-flaps, and a retro-styled Ralliart decal set that harks back to the brand's glory days in the World Rally Championship. The Triton also gets a Ralliart bed-liner in its tray.
And, that's it. No specific suspension tune, no engine tweaks. This means both models still use the brand's 2.4-litre turbo-diesel producing 135kW of power and 427Nm of torque.
To be fair, the announcement aligns with what Mitsubishi promised in its initial announcement; 'custom-made accessories' these sure are. The brand did also say it would be getting back into motorsport. We'd be keen for a Mirage Evolution, just quietly.