Historically, French carmaker Renault has generally always had strong safety ratings with Euro NCAP. However, its latest tested offering looks set to damage that reputation.
NCAP has released its test video and results for the brand's fully electric Zoe, following its recent update. And, it didn't go well, with the diminutive EV being given a zero-star rating, making it only the third car to achieve the dishonourable feat.
The result hinges on a lack of safety updates for the Zoe between its 2012 debut model and its recent update from 2019 (arriving in New Zealand earlier this year). While the Zoe was given a five-star rating in 2013, it's well documented that NCAP's testing regime is much more strict these days.
Overall, the Zoe scored 43 in Adult Protection, 52 in Child Occupant Protection, 41 in Vulnerable Road Users, and just 14 in Safety Assist. It's the latter that sealed the model's fate, with NCAP noting that the Zoe lacks "meaningful crash avoidance technology".
The NCAP report is a scathing one, as you might expect. The group notes that certain elements of the updated Zoe are actually less safe than the original model, using the replacement of the seat-mounted side airbag (that protects the thorax and head in the event of a crash) with a straight thorax airbag as an example.
Things go from bad to worse when you consider that the Zoe was one of two Renaults given poor NCAP results overnight. The firm's Dacia Spring was also given its crash rating, scoring a slightly better but still well behind one-star rating.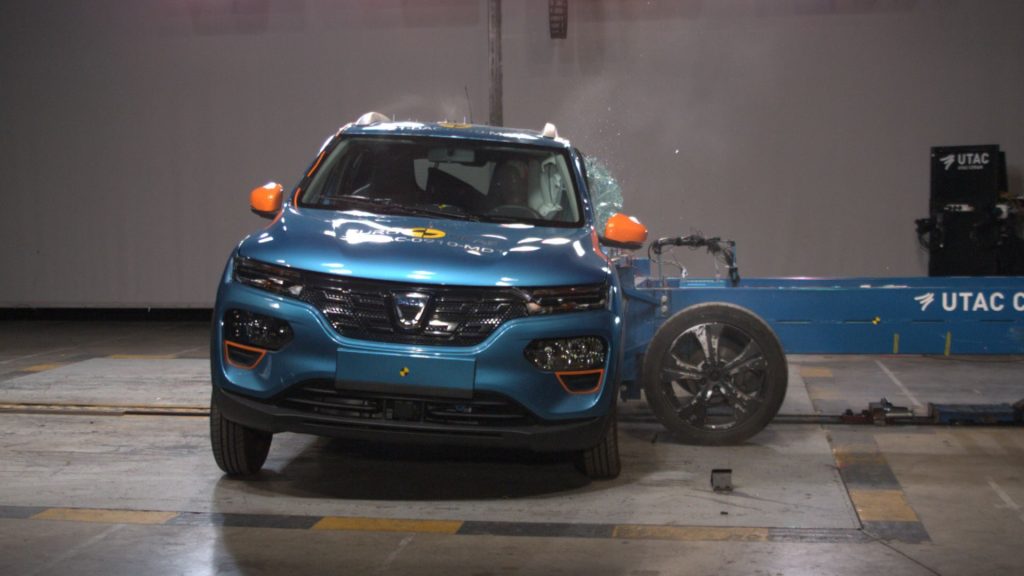 Michiel van Ratingen, Secretary General of Euro NCAP, added that the announcement is particularly disappointing given that Renault was the first brand to ever achieve a five-star rating with NCAP, doing so in 2001 with the Laguna.
"Renault was once synonymous with safety. The Laguna was the first car to get five stars, back in 2001. But these disappointing results for the ZOE and the Dacia Spring show that safety has now become collateral damage in the group's transition to electric cars," said van Ratingen.
"Only a few months ago, Dacia claimed that they were 'preoccupied with always increasing safety for those on board' and that their cars always have passenger safety improved. That's clearly not the case: not only do these cars fail to offer any appreciable active safety as standard, but their occupant protection is also worse than any vehicle we have seen in many years.
"It is cynical to offer the consumer an affordable green car if it comes at the price of higher injury risk in the event of an accident. Other cars, such as the FIAT 500e, recently awarded 5 stars in Green NCAP, show that safety does not need to be sacrificed for environmental cleanliness."