Hot on the heels of the unveiling of the new Ford Ranger, Volkswagen has issued yet another set of teaser images for its new Amarok, which as previously reported is set to use the same architecture as the Ranger. 
Coming off the back of the firm's last teaser, these latest animated images show the Amarok in more production-ready form. Although the mud splash obscures most of its front end, you can see that it features a grille instantly familiar to anyone that's laid eyes on a Touareg or Tiguan.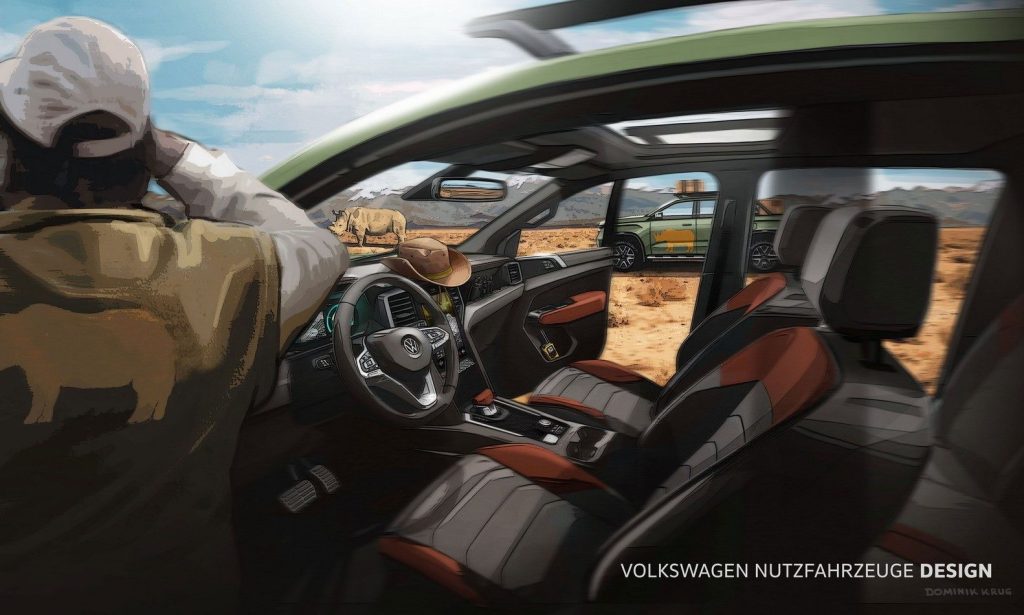 For the first time, Volkswagen has also teased what the Amarok will look like inside. It appears to be fairly bespoke, with a Volkswagen-specific steering wheel and dashboard layout. Even some of the more rudimentary switchgear that you might expect to carry over, like the indicator stalks, are Volkswagen specific.
The one big element that is at least consistent between the two cabins is the use of a portrait touchscreen, although it's unknown whether this is exactly the same unit in both models. Ditto for the digital cluster behind the steering wheel.
This is the first time that the Amarok will be based on a shared platform, and the brand has been clear in the media that it wants the model to not simply be a cut and paste job atop another brand's work.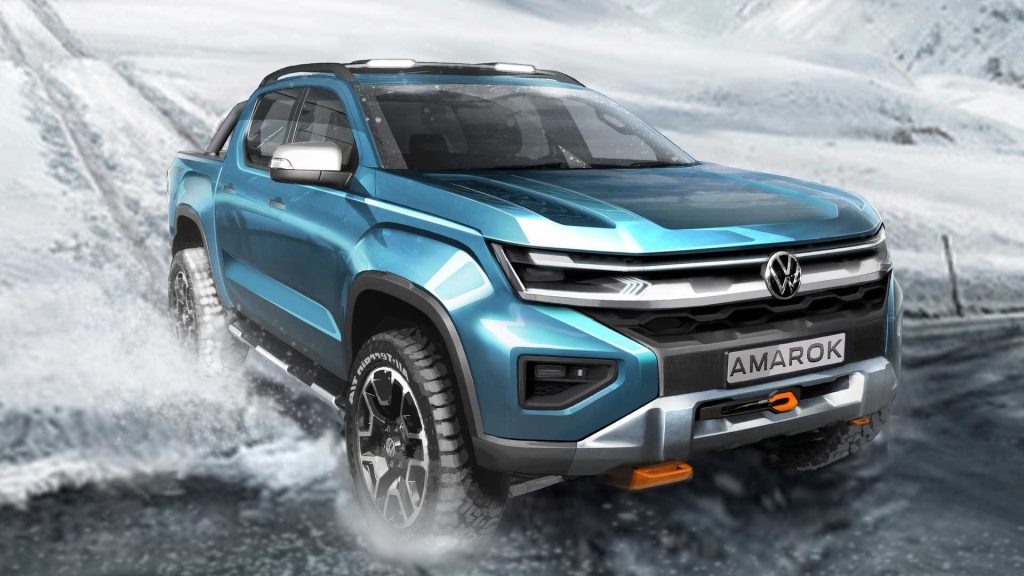 Just over a year ago, Volkswagen Commercial Vehicles design head Albert Johann Kirzinger told an assortment of press in Australia that he didn't want the Amarok to be just another rebadged Ranger. It appears that he and the rest of the marque have kept that promise.
"We sent a dedicated design team from Volkswagen Commercial Vehicles to Australia, to understand your environment better. For the last one and a half years, [we] have been really co-developing together with our co-operation partner, Ford, this beautiful car," he said.
"We know what our Amarok means to our customers and fans in Australia. And that's the reason why we are really working hard to have a 100 per cent Volkswagen, a true Volkswagen, and not only a rebadged Ford. I want you to rest assured that this Amarok will be a real beast.
"So what can we expect from the Amarok? Just like the current Amarok, it will define the benchmark of its class again. No question about that. And in terms of design, it's going to be impressive, and a clear member of the Volkswagen Commercial Vehicles line-up."