Say what you will about car manufacturers that grace the tailgates of their cars with nonsensical alphanumeric nameplates (CX-5, Q7, XC90 included). At least they present some kind of structure. It's easier to explain the dimensional hierarchy of a BMW or a Mazda than it is for something like a Volkswagen.
The German firm's local arm has launched one new compact crossover this year, the T-Cross, while also confirming the return of another compact crossover, the T-Roc. In scribbling this story I've mixed up their names more than I'd like to admit, but despite somewhat similar styling and nomenclature, they're quite different.
For starters, they're based on different platforms. The Cross is built on the Polo's MQB A0, whereas the Roc shares its larger MQB A1 architecture with the Golf. Chassis codes aren't exactly a raunchy topic, granted, but it does make for a few interesting points of comparison between the two volume sellers. More on that later.
There's a MY2021 T-Roc update currently shipping overseas. But, that (admittedly mild) update hasn't yet landed here. In fact, apart from two new trim levels, this is effectively the same T-Roc we drove back in 2018. So, what gives?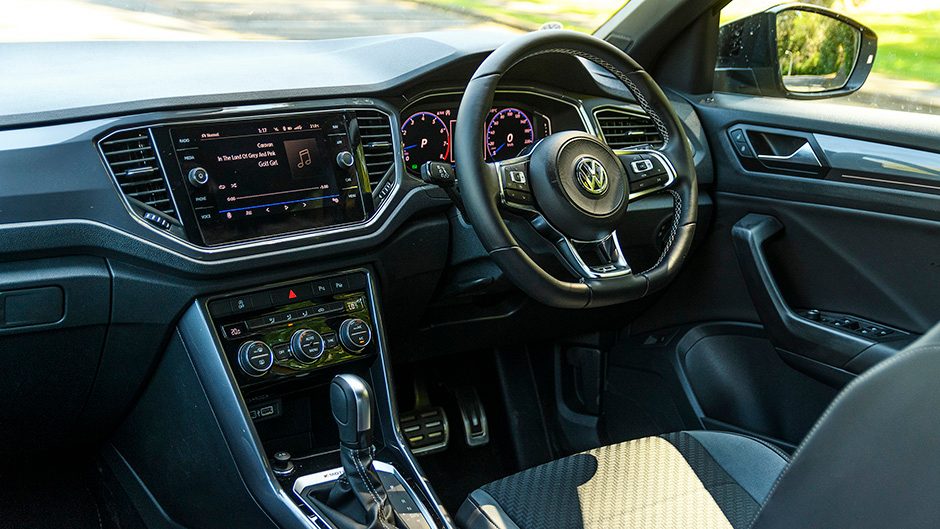 Well, the return of the T-Roc is a bit of a coup for VW NZ. Its 2018 arrival was short-lived, the small local allocation selling out quickly. The second shipment scheduled for 2019 never arrived thanks to the T-Roc's popularity in Europe.
Two years later and the T-Roc is finally a permanent fixture in VW NZ's line-up, although ironically, the country's current allocation has almost completely sold out, again. Three T-Roc variants are offered; the $39,990 Life, the $45,490 Style, and the $52,990 R-Line in these pictures. All three come with a seven-speed twin-clutch paired to one of two four-cylinder turbo engines. The front-driven Life and Style models get a 1.5-litre producing 110kW/240Nm, while the all-paw R-Line gets a 2.0-litre making 140kW/320Nm.
The R-Line 2.0-litre is exceptionally quick, particularly against others in the segment. Given the engine is a somewhat detuned version of what you'll find under the bonnet of a Golf GTI this isn't a surprise, but nevertheless it's refreshing to find such a sharp and playful powertrain in a compact SUV. The seven-speed DSG is more than proven, and provides a perfect back-up to an engine that enjoys being revved to 6000rpm and beyond. It's quick thinking when sudden jabs of power are requested, and laid back in traffic — slaying a few dual-clutch demons in the process.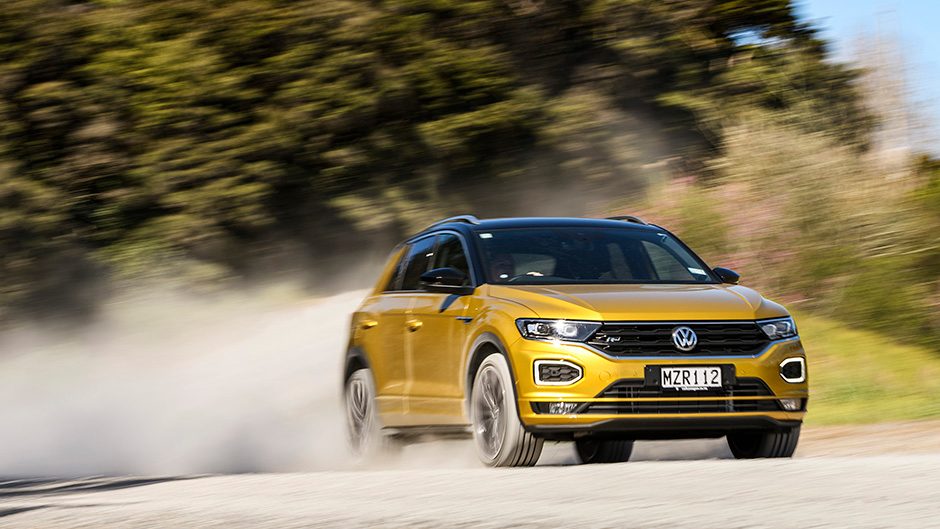 The punchier engine is ultimately the lead reason to go for an R-Line over a mid-range Style. And, after a weekend out of the big smoke, the model's all-wheel drive system ranks a close second. On gravel it does a reasonable job at mitigating slides and distributing power to each corner, thanks in part to the available off-road mode. The R-Line rides on a multilink rear exclusive to the model, with the rest of the line-up utilising a torsion beam rear. Even on the R-Line's flash 19-inch alloys, ride is surprisingly subdued. Not that we'd recommend many gravel escapades on these tyres, given one threw a puncture warning at us.
Replace the gravel with tarmac, and you'll find the T-Roc's Golf underpinnings display far superior dynamics compared to the Polo-based T-Cross it shares the showroom with. While the smaller VW's handling is fine for its segment, the T-Roc is clearly one of the best in its class to throw down a fun twisty road — aided no doubt by the presence of a Potenza 225 on each corner. Steering is well weighted at pace, cornering is flat. Close your eyes (or don't, since it's highly dangerous) and you might think you're driving a Golf.
Equipment levels are fairly generous; represented best by the extent of the safety suite. Only traffic jam assist and autonomous parking are made exclusive to certain models. Everything else is standard in all variants. Both the Style and the R-Line get Veedub's excellent 10.25-inch digital cockpit display, able to project navigation and other information right in front of the driver.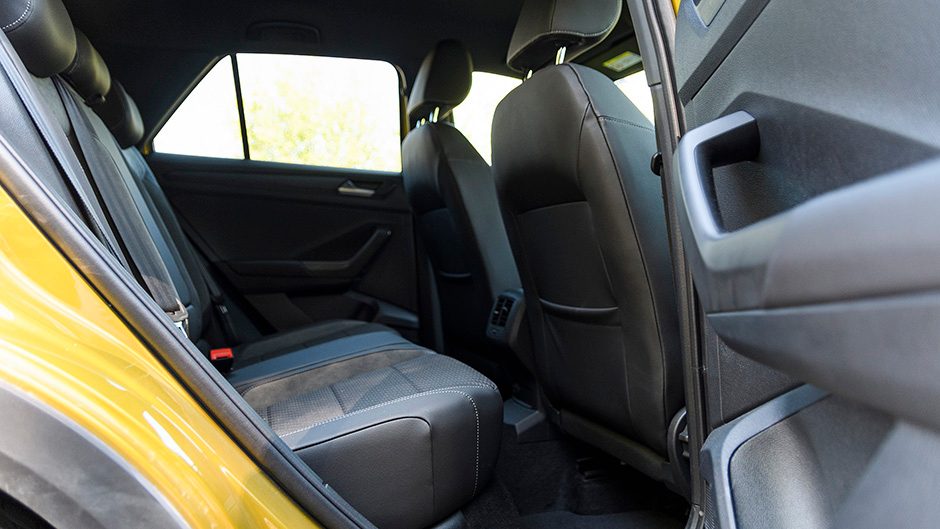 Practicality is middling, perhaps owing to the T-Roc's 21mm shorter length and 38mm lesser wheelbase compared to the Golf. Headroom for all occupants is good, but rear knee- and leg-room feel compromised. The additional AWD hits boot space, too, with the R-Line's rear rated for 392L — barely any more cavernous than the 380L of both the Golf and T-Cross. However, the low loading lip and wide, square aperture, and power tailgate make it easy to fill. Two-wheel drive T-Rocs pack a more respectable 445L.
| | |
| --- | --- |
| Model | Volkswagen T-Roc R-Line 4Motion |
| Price | $52,990 |
| Engine | 1984cc, IL4, T/DI, 140kW/320Nm |
| Drivetrain | 7-speed twin-clutch, all-wheel drive |
| Fuel Use | 6.8L/100km |
| C02 Output | 156g/km |
| 0-100km/h | 6.68sec |
| Weight | 1516kg |