Bet you've never heard of any product from Romania before, let alone know where it is. Now you have; meet the Renault Duster.
Renault is expanding its SUV/crossover offerings with a newcomer that slots in below Captur and Koleos. Known here as the Renault Duster, it's actually made by Dacia, a Romanian firm wholly owned by the French company since 1999. It has gone on sale here as a single model; a front driver with a 1.6-litre petrol driving via a CVT. During the initial sales period, the price is $27,990 plus ORCs while the RRP is $2000 more.
Who is Dacia, you might be wondering? It is named after the historic region that is now Romania. The country has borders with Hungary, Ukraine, Moldova, Serbia, Bulgaria and the Black Sea, and is part of the EU. It's population is 20 million and its capital is Bucharest. It is infamously known for its mountainous area known as Transylvania where Count Dracula hung out for a time. It's evidently picturesque.
Anyhow, Duster is now in its second generation, the restyled version going on sale in Europe in 2017. Over there, numerous models are available, with various engines and in a range of spec levels. There's even an AWD variant, which is evidently being evaluated here. Our model has generous ground clearance of 210mm and in the UK Duster has a reputation for reliability.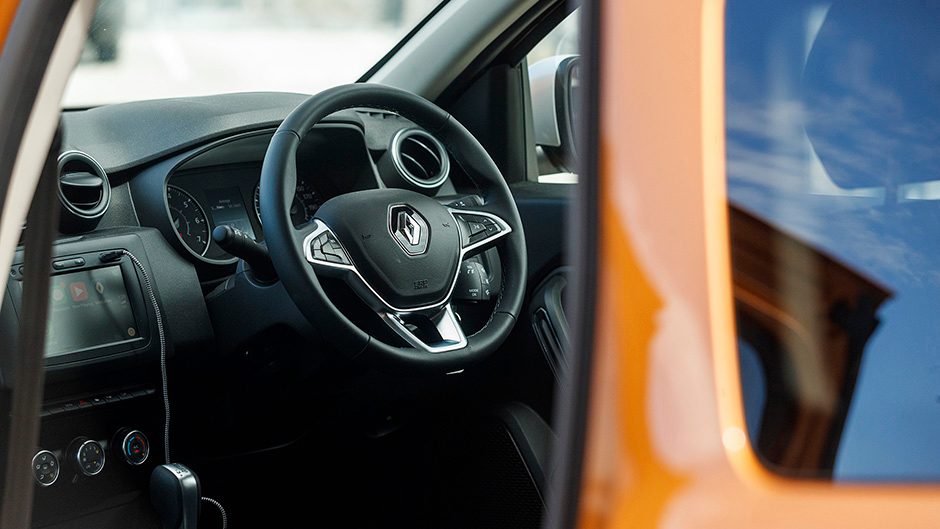 Duster's bigger than you might think for the price, being 4341mm long, 1800mm wide and 1693mm tall, so offers space for five, and sufficient storage in the back for their gear (445L expanding to 1478L after split folding). This is a two-tier system, however, and the carpet finishing behind the rear seat back is – how to say? – hurried.
There are a couple of other tell-tales that this is basic transport, apart from price. Soft plastics are conspicuous by their absence, as are linings for bins and oddments trays, and the central touchscreen is not only small but rudimentary and images are grainy. There are a few rough edges about too.
Middling safety grade
Arguably the biggest drawback with Duster is its safety rating; Australia has decided to reject this model, likely because it only managed a three-star EuroNCAP result, with moderate scores for pedestrian protection and a paucity of safety assist features. That's largely because it lacks knee and pelvis airbags, autonomous emergency braking and lane assist systems.
Duster overseas and in the UK in particular is recognised for its value for money and economy more than for, say, its outright performance. Its 84kW and 156Nm of peak output happen at moderate revs but the CVT helps to extract the best from the not especially exciting but rather economical mill.
Round town it goes reasonably in the 2000s but out on faster roads you need over 3000 to get things happening. Having a Sport gear lever position certainly helps in this regard. Shove the lever to the left and it selects manual mode. If you've already got a reasonable amount of throttle applied, the revs bump up and you're off and running, but often, with lesser throttle angles or in higher steps, it doesn't really help greatly. But you can push the lever forward to downshift a step or two, whereupon it perks up and is more cooperative.
On the flat at cruising speed we often saw fuel use figures below 5L/100km, and the claimed average is 6.9; that should be easy enough to achieve. Weighing in at a claimed 1262kg helps and our figures put it at 1287 fully gassed.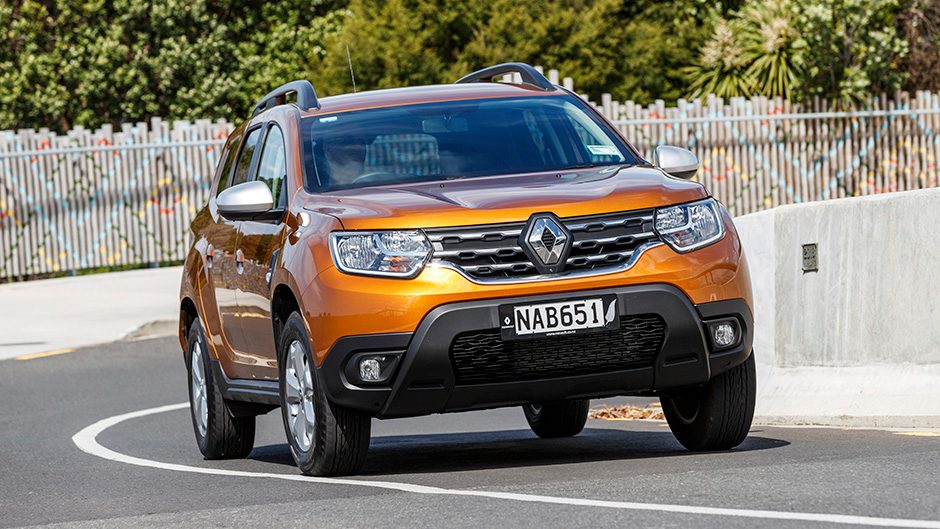 Looks the part
It looks way better than the original, this update, with input from well regarded stylist Laurens van den Acker, formerly of Ford and Mazda. With its LED daytime running lights there's almost a modern sense to it, and inside there's a digital speed readout with trip computer.
But the instruments look dated, and the fit of some trim pieces isn't great. Door shutting is hardly a strength, more of a clank than a thunk. That said, it's surprisingly hushed on chipseal, its CrossContact rubber in part responsible for this.
And it does have some nice features too, like its attractive 16-inch alloys, a head unit that's compatible with both tribes of smartphone, sat nav, a multiview camera system (no excuse for garking the alloys here) cruise control/speed limiter and AC, blind spot monitoring and brilliant outward visibility.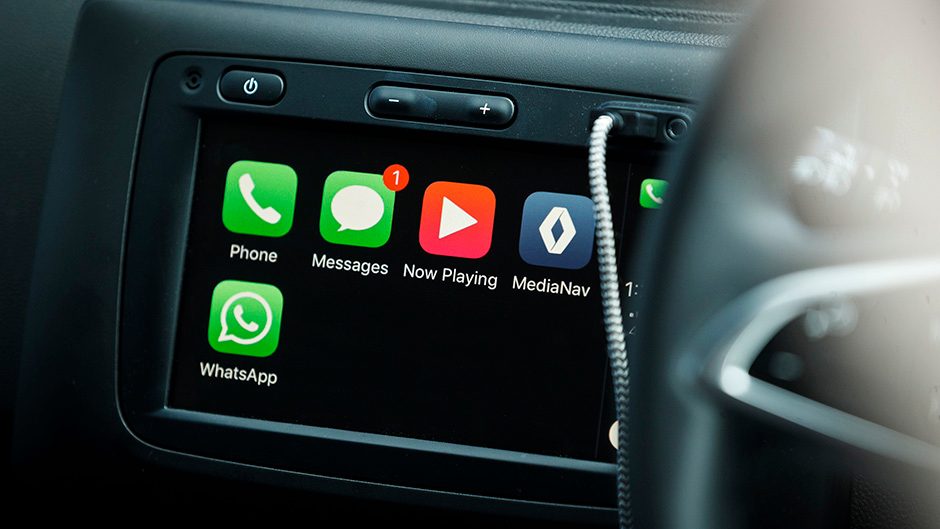 Dynamics tread a sensible line
It may jolt over the occasional town bump but Duster has a well controlled ride at out-of-town speeds, and its electromechanical power steering is pleasant too. On faster roads, on occasion, the rear gets a bit of jostle, as it's a torsion beam set-up out the back, but on the whole this mops up lumps and bumps pretty well, the plush seats helping. Pleasingly these have adjustable lumbar support and the steering column moves in both directions so a natural driving position isn't hard to attain. The helm is genuinely a surprise, quite light in its weighting (with none of the usual gloopy electric resistance) and the wheel brimming with feedback.
Handling is par for the course; it has reasonably good dual purpose-style rubber, which staves off eventual understeer and being gently sprung (but adequately damped) it likes a bit of brake into bends to settle the nose. But this is a well sorted package dynamically. We'd guess Renault had a hand in that.
Other bits and bobs? There's no left foot rest but sufficient space for your hoof to dangle on the floor. Our tester spent a day of bonging intermittently, for no good reason, and with no particular hazard light showing; it happened after a wash so a sensor may not have appreciated a good dunking. Service intervals are set at 12 months/30,000km, and the warranty is for three years, and unlimited kays.
Want a cheap town and country SUV that's cheerful, roomy, economical, and with reasonably sorted dynamics? Duster should be on your list, so long as you're okay with its safety rating. But for similar money, you should drive the base Kia Seltos too.
| | |
| --- | --- |
| Model | Renault Duster |
| Price | $27,990 |
| Engine | 1598cc, IL4, EFI, 84kW/156Nm |
| Drivetrain | CVT, front-wheel drive |
| Fuel Use | 6.9L/100km |
| C02 Output | 160g/km |
| 0-100km/h | 12.77sec |
| Weight | 1287kg |