With a twin charger engine up front and electric motor powering the rear axle, the Volvo XC60 Recharge T8 PHEV can use either drive mechanism or both. Versatile or what?
Surprising as it may seem, this innocuous looking XC60 SUV with a plug is the most potent Volvo you can buy at present, thanks to dual drivetrains. The electric motor is now stronger, outputting a maximum of 107kW at a heady 16,000rpm, which sounds more like a motorcycle figure, while torque is quoted at 309Nm from zero to 3280rpm, to be precise. Up front, there's 1994cc of ICE power generating 233kW at 6000rpm while torque of 400Nm is available from 3000-5400rpm. System power of 335kW and 709Nm of torque gives it a respectable sprint time of 4.8sec.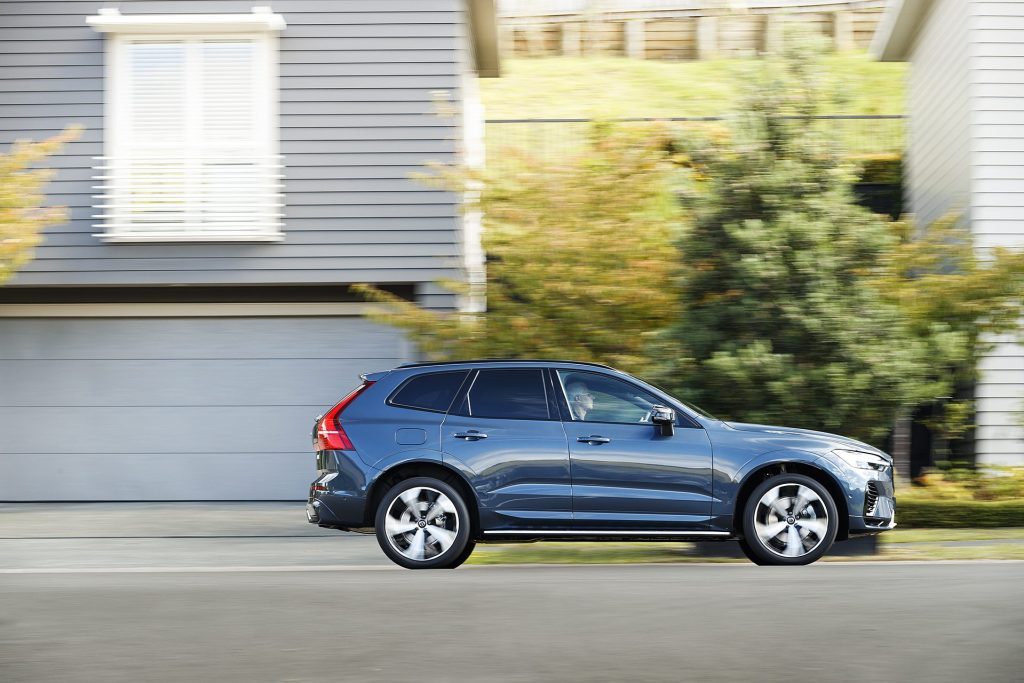 Of greater significance perhaps, if you're wanting this for a zero-emissions machine, an uprated lithium-ion battery pack (rising from 12 to 19kWh) means up to 75km of smog-free motoring.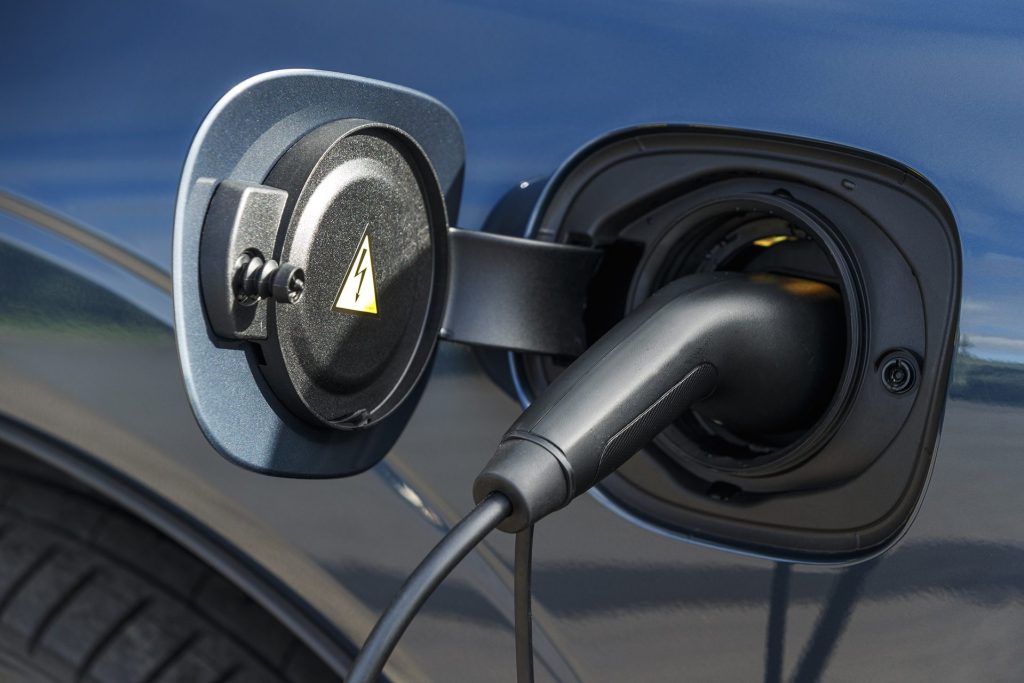 Increasing range is the name of the game for the PHEV set; some are capable of doing over 100km of zero-emissions travel. Given most people don't do more than 35km per day, that's at least two days of urban mooching before even needing to plug in again. Being a PHEV, you don't really need to do anything if you run out of charge either because then the 2.0-litre forced induction petrol engine takes over. That gives you another 600-odd km of range, none of which requires a stop for a recharge; just add gas. It will also tow, with braked towing capacity of 2250kg.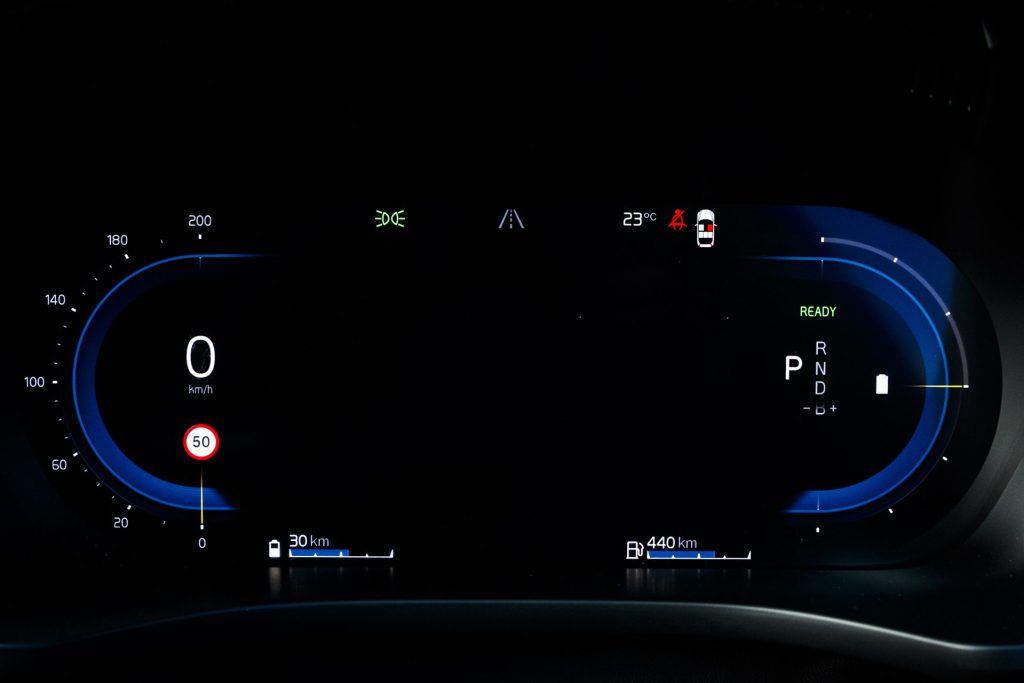 With petrol now at historic highs, and given it is roughly five times less expensive to refuel with electricity, that's what you want to be doing if you live in the city or have short commutes. For open road driving, you can 'hold' battery charge for subsequent urban use. Otherwise, it just runs down when being used in conjunction with the ICE unit, though you can recharge it on the go but that impacts economy.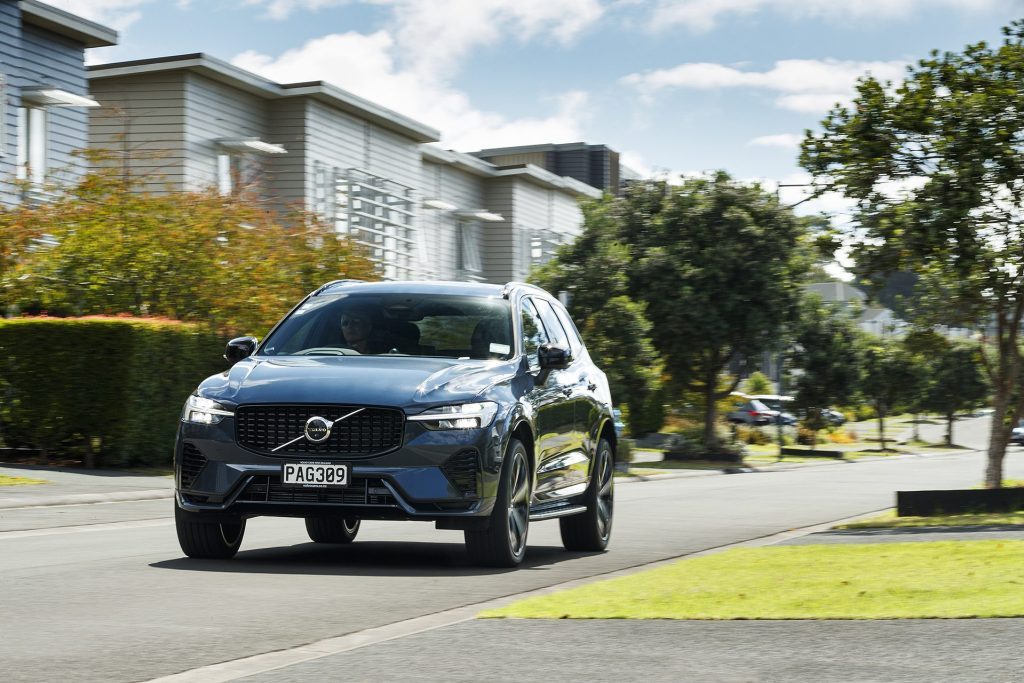 And that overall fuel use figure? Volvo reckons 1.6L/100km and 37g of CO2. Not that we got anywhere near it (7.8L/100km) given most of our mileage was 80-100km/h running. But in theory you can avoid going to the servo for ages.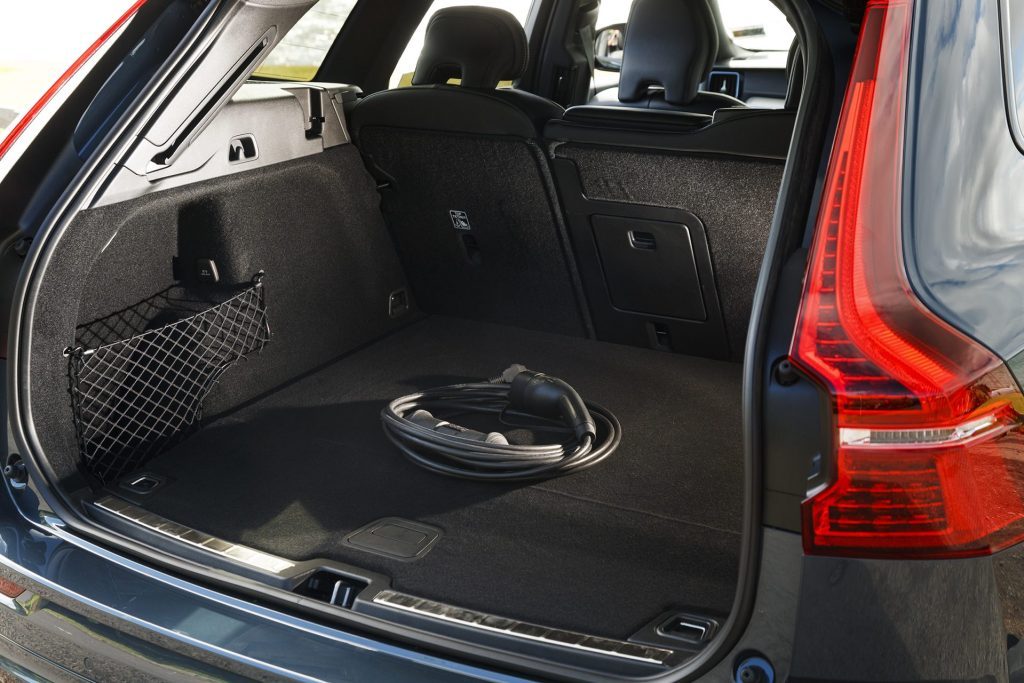 The problem is people aren't recharging enough, tending to run their PHEVs like SUVs. Our average figure is entirely typical of what owners are getting in Europe. A recent Guardian article revealed that on average PHEVs burnt 61 per cent more fuel than advertised. The testing, which used more rigorous criteria than WLTP, especially in motorway settings, showed that the higher figures are much more realistic and representative of how real owners use their vehicles. Some even argue that PHEVs are less green than comparable vehicles without a battery pack because of their greater weight. 'Experts' suggest buying an electric car instead, given they cost a similar amount to a PHEV.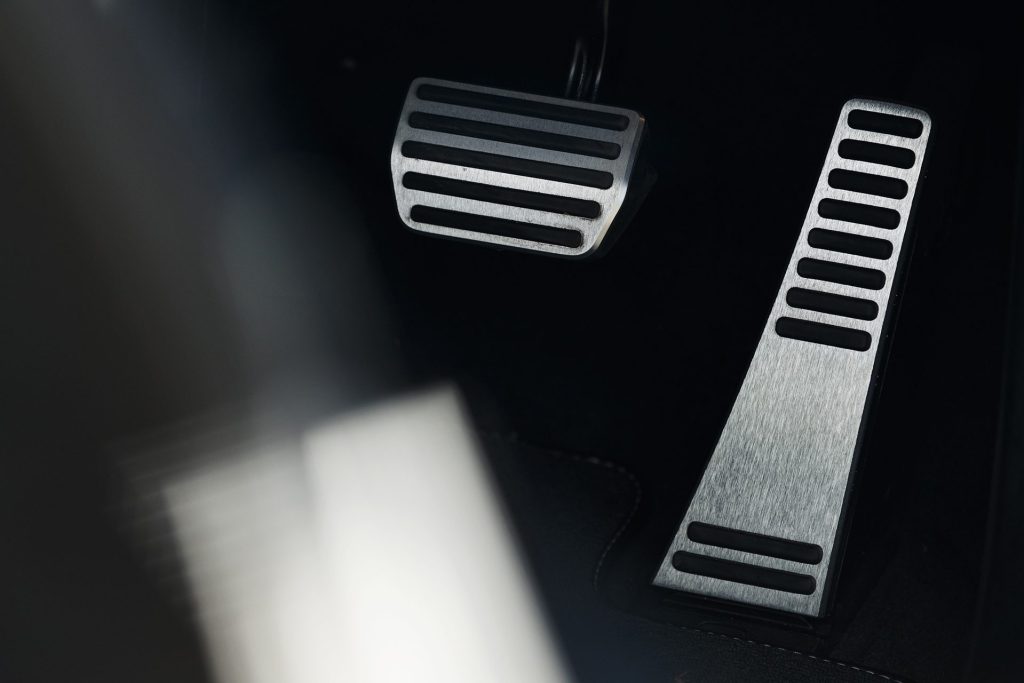 Luxuriously appointed
And on that, you're paying $120k for this machine, around 50 per cent more than the least expensive XC60 so what's it like exactly? Well, rather pleasant actually, like most XC60s. The range continues to be the most popular in the Volvo family globally. This one is especially refined when driven in Pure (EV) mode, with brisk performance right up to open road speeds. Performance on e-power easily keeps you abreast of the traffic flow. It's dead quiet too, naturally.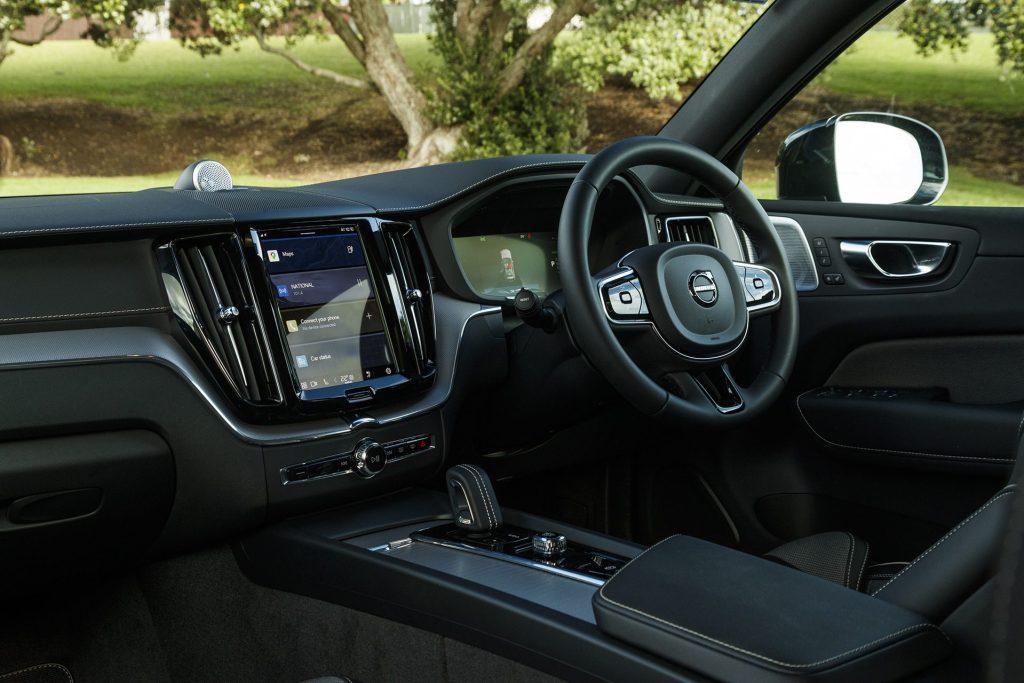 In Hybrid mode when the four-pot engine chimes in, it's not quite the sound you might have expected. Back in the day it would have had a six-pot of some description but nowadays downsizing and forced induction rule for improved efficiency and you're always aware when the engine's working that this is a pair of pots short of a six pack. However, that's only when going for broke. For the most part on moderate throttle settings the exhaust noise is relegated to the background.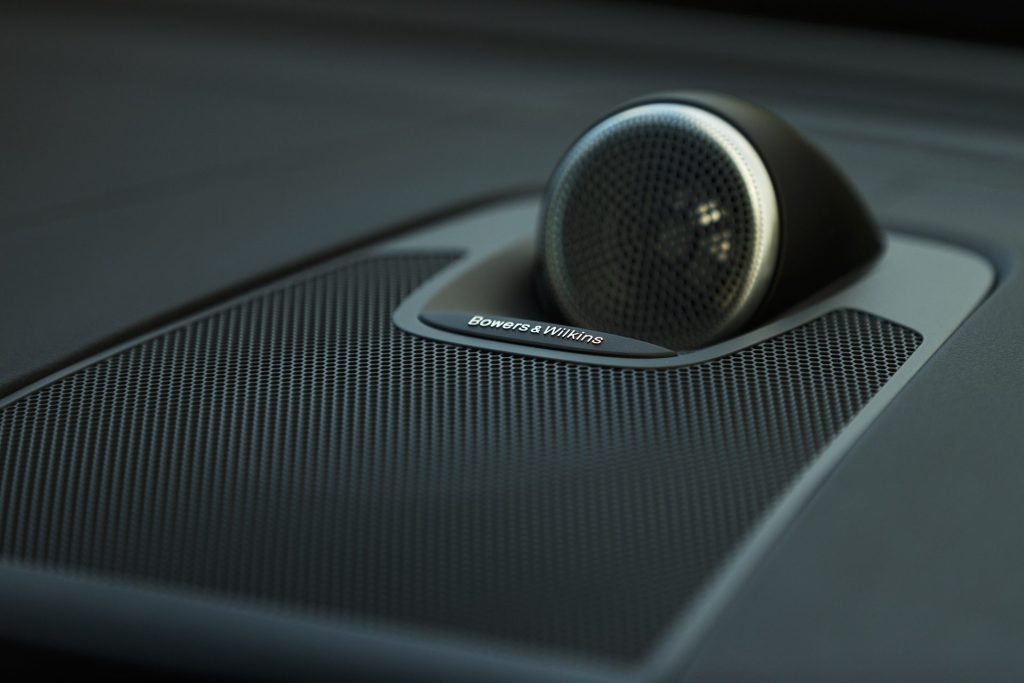 This feels a bit special. On the outside there are 21-inch alloys wearing sports trainers of the PZero 255/40R21 variety (22s a $5000 option). And it's all supported by air suspension and adaptive damping. There's a dedicated Firm mode too, if the road takes you, but it seldom will – in this type of machine ride refinement is more important.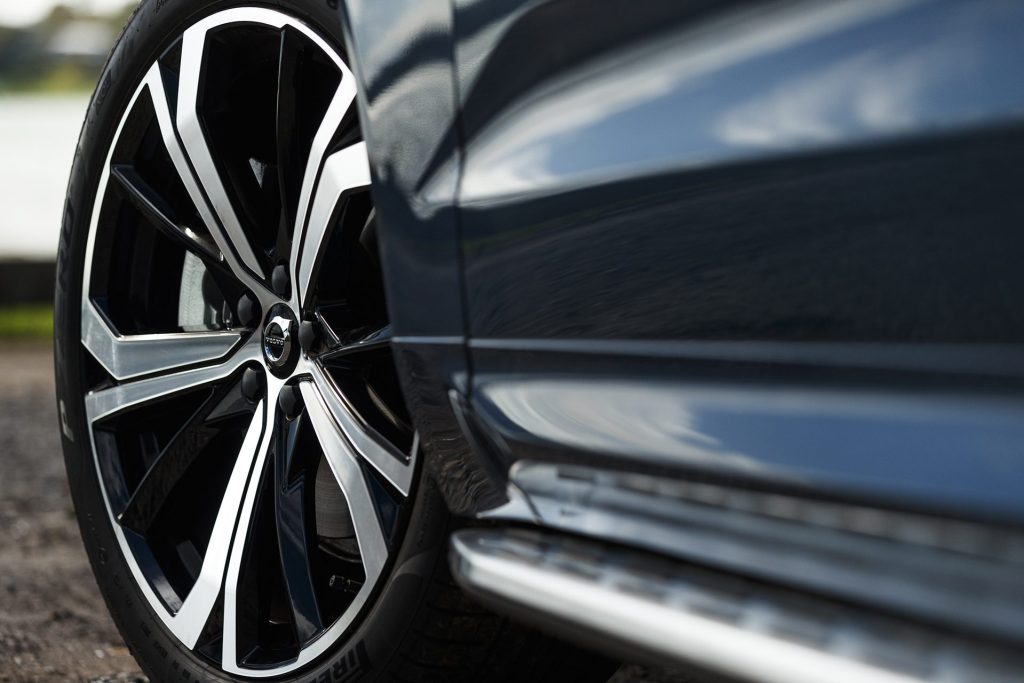 Rides in style
We didn't bother with 'Firm' that much, given the standard ride setting feels like a nice blend of pampering and body control. Contributing to that sensation are attractive powered and heated sports seats finished in Nappa leather (massaging is a $2100 option for the front seat passengers), and indeed the cabin has an upmarket feel about it, with a stitched leather-like dash top, out of which pokes a B&W tweeter pod. A Google-based infotainment system plays through a host of such drivers and the AI help works well for nav and station changing. The cabin itself has little in the way of buttons, most functions are relegated to the touchscreen which has myriad submenus, rather than accessing them by lateral or vertical swipes, as before. Drive modes are three layers down so you need to keep a weather eye on what's ahead while changing these.
There's a Qi charger doubling as a phone holder and alongside that a jewelled looking start-stop rotating mechanism. Turn it clockwise and nothing apparently happens in that typical electric way, excepting that the motor is ready on standby. Pull the shift lever down once and you'll be going nowhere fast. Pull it twice for Drive and push twice for Reverse. Pull it on the go and it brings up a B setting, which initiates one-pedal driving. It's well calibrated too, and we ended up using it a lot instead of the brake pedal. Push the lever sideways for manual sequential shifting. Again, we left it to its own devices, the Power setting amping things up admirably.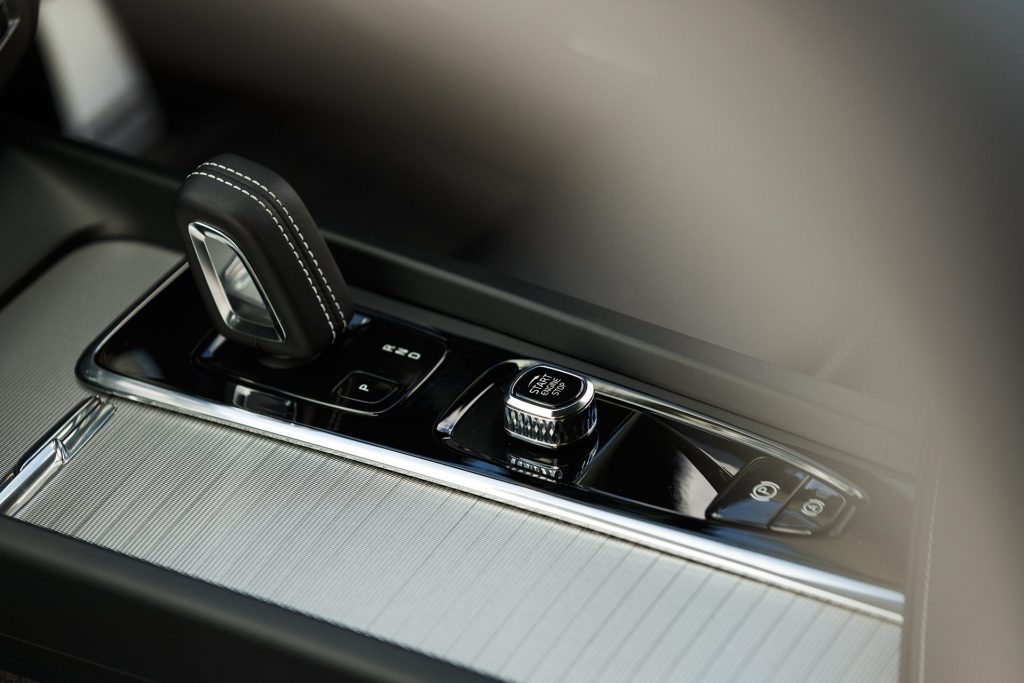 On that, it didn't quite manage its claim of 4.8sec in the sprint to 100 but only fell short by a heartbeat. And an overtake requires just 87m of road; anything under 100m makes passing relatively easy on most roads. The emergency brake tests from 100 were all in the 34m bracket and the sterling underfoot sensation we found inspiring.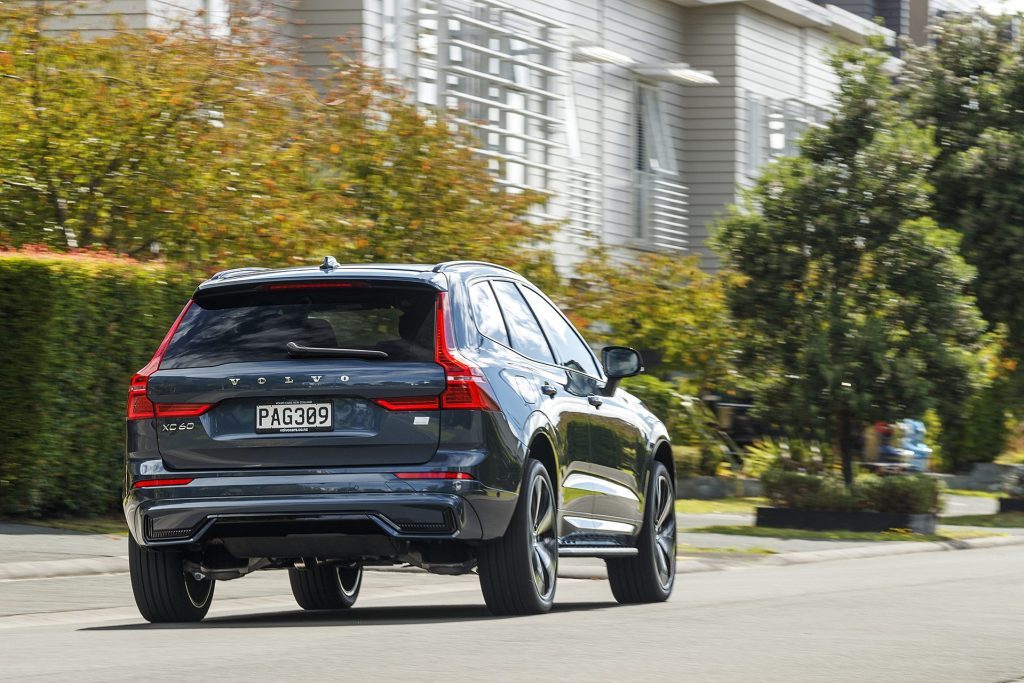 Breathe easy
On the rest of the safety front, your T8 is very well endowed. There are airbags for Africa, adaptive cruise and head-up display, road sign recognition and all the usual "keeping" and monitoring functions. There's also a collision warning, 360 degree camera, wireless device mirroring, tinted windows, and bending LED headlights. Integrated booster cushions (adjustable to two different heights) for children aged over three are also standard.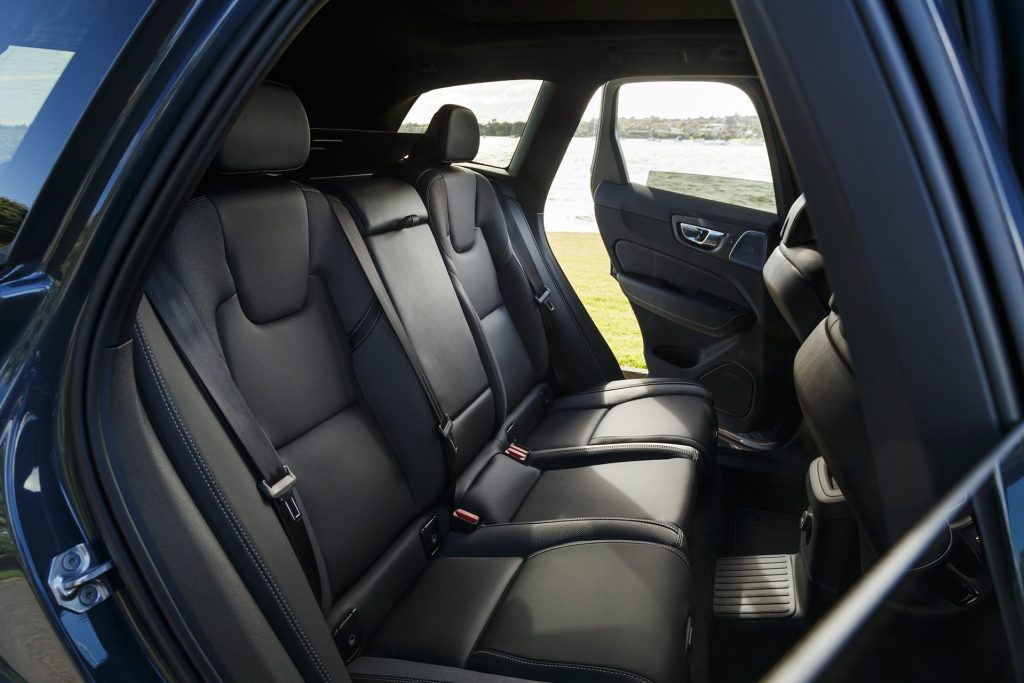 Practically speaking, luggage space is down slightly from just over 500L to 468 because of the bigger motor, but split folding leads to a more or less flat load space that can accept 1395L of gear.
If you're going to be doing lots of open road work, then the PHEV is not the XC60 for you; buy the cheaper, conventional model with similar real world gas use.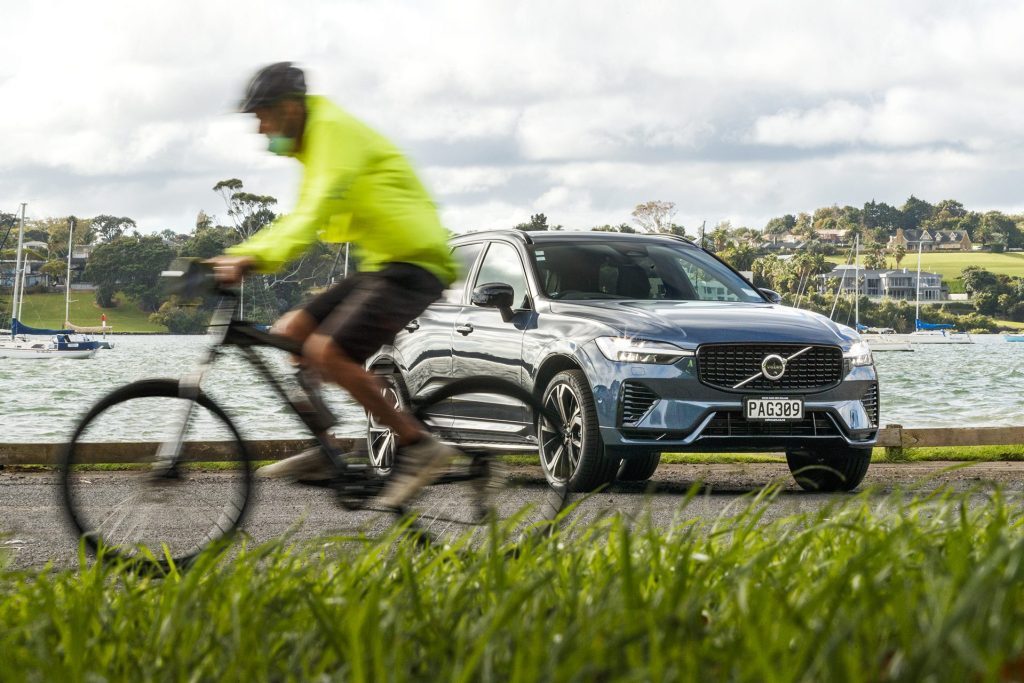 Until pure electric Volvos are available, there's always the Polestar 2 EV. The $96K dual-motor version has a 480km range and has just had an over the air update, to extract an extra 50kW now with 350kW and 600Nm.
Model
Volvo XC60 T8 Recharge PHEV
Price
$119,900
Clean Car Discount
Neutral $0
Engine
1969cc, IL4, T, SC, DI
Power/Torque
233kW/400Nm
Motor
single, 107kW/3090Nm
Hybrid System output
335kW/709Nm
Battery
16.8kWh net
Range
78km (WLTP)
Drivetrain
8-speed automatic, AWD
Fuel Use
1.6L/100km
C02 Output
37g/km
0-100km/h
4.84sec
80-120km/h
3.06sec (86.66m)
100-0km/h
34.43m
Stability systems
ABS, ESP, TV
Safety
AEB, ACC, BSM, LDW,
RCTA, ALK, AHB
Luggage capacity
468-1395L
Tow rating
750kg (2250kg braked)
Service intervals
12 months/15,000km
Scheduled servicing
3yrs, 60,000km
Warranty
3yrs, unlimited km
ANCAP rating
5 stars (2017)
Weight
2150kg (claimed)