On the back of a month where Suzuki toppled the usual suspects to record its best February sales in the passenger car and SUV sector ever, thanks mainly to Swift, the company has now released a hybrid version of its compact SUV Vitara.
Don't expect an EV any time soon but that will be coming within the next few years. For big car companies like this – it is the world's eighth largest apparently – cannot afford to be left behind in the rush to electrify; it is spending $13b over the next five years on electrified models.
If you think of it as a Vitara Turbo with a belt starter generator to give it a leg up and reduce fuel consumption by around 15 per cent, you're not that far off the mark. The engine is a redesign of the 1.4T it already uses in Vitara to good effect. System power is roughly the same as the existing turbocharged ICE Vitara, down a handful of kW on power (95 vs 103kW) but up a few Nm on torque (235Nm from 2000rpm vs 220Nm from 1500rpm) so it's essentially about as quick to 100 (9.5sec quoted, the same as for the existing 1.4T) although it weighs 100kg more. However, it uses a bunch less fuel and emits fewer planet warming gases (CO2 down by 18 per cent). It is also the first Suzuki to feature a gasoline particulate filter.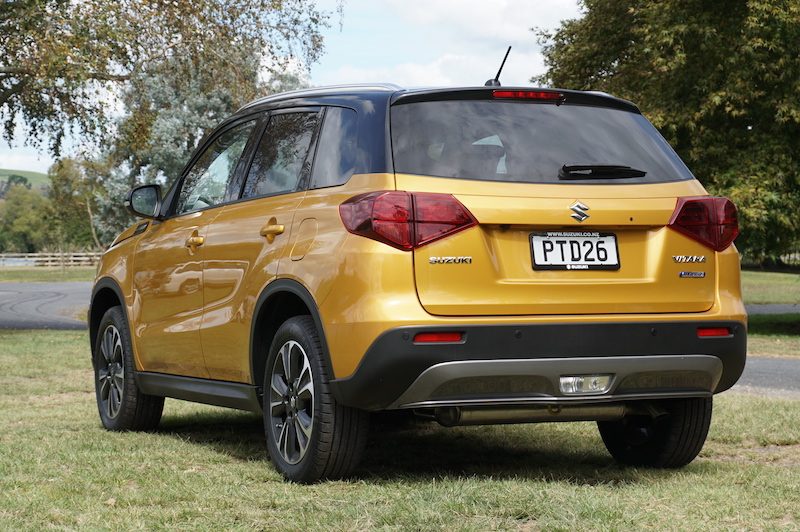 There are three new models to add to the five that are already on the market based on the 1.6L atmo engine and 1.4T, but in time the hybrid will supplant the latter models. It's available in two specification levels, JX and JLX and the former is manual, the latter auto. There's also a JLX 4wd version with Suzuki's AllGrip tech underpinning it. Prices range from $39,990 plus ORCs to $44,990, and each of these three models is in line for a rebate, of between $1614 (top JLX AWD version) to $2851 (JX manual). These new models are on sale now.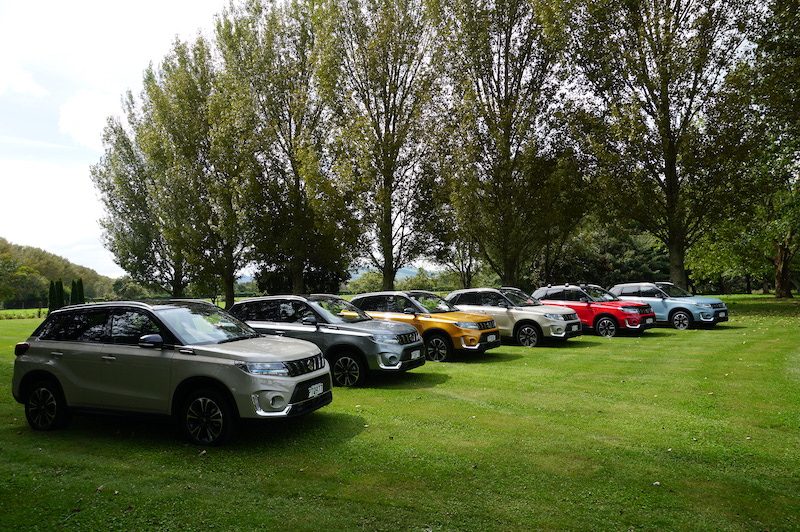 Despite all the headwinds facing manufacturers at present Suzuki still managed a record year in 2022, selling almost 9000 vehicles locally. The trend is continuing this year, with Swift the best selling vehicle of 2023 year to date and Suzuki sitting in fifth position in the marketplace. It's of note that 95 per cent of Suzuki product sells for less than $35k and in hard times people don't tend to spend as much, partly explaining the ongoing popularity of vehicles like Swift. The hybrid variant is also a good contributor. So it makes sense to provide a hybrid version of Vitara which sells for roughly a $4k premium over the existing Turbo models. That's on account of added ancillaries like the 48v integrated starter generator, lithium-ion battery, inverter, controller and the like. It's a mild hybrid so cannot drive on electric power alone. 
Physically it is almost a dead ringer for the existing Vitara apart from hybrid badging at the rear and new multireflector LEDs with blue strips up front. The JLX variant has different 17-inch polished alloys.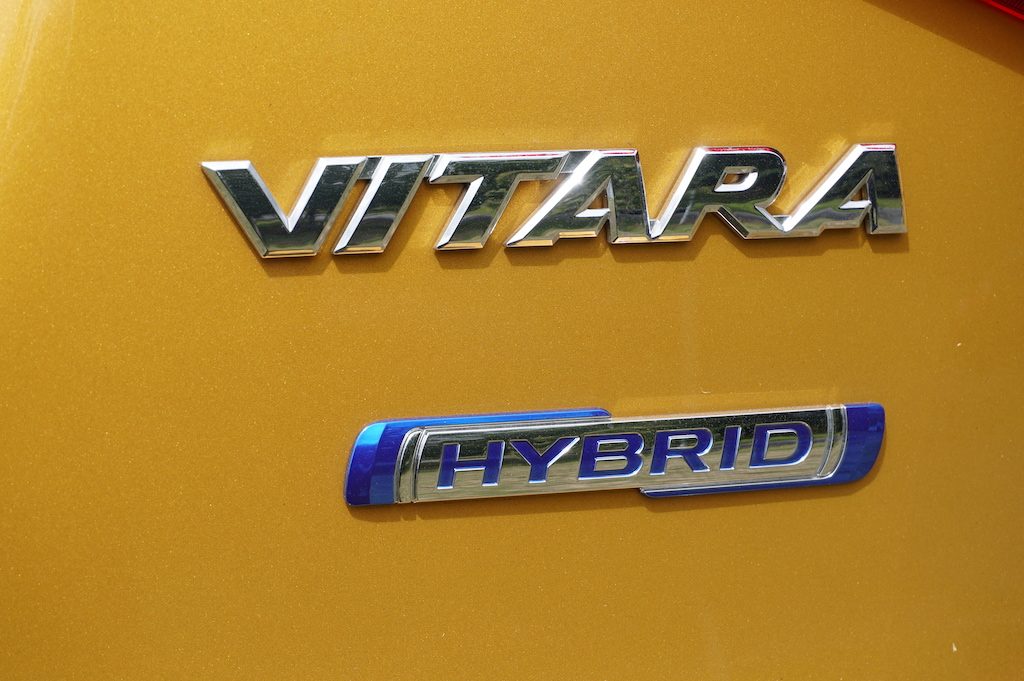 The main differences are under the skin. Its engine is a development of the 1372cc direct injection turbo unit with dual VVT. Injection pressure is higher and a new turbo is said to spool quicker. The ISG is good for 10kW and 50Nm, giving a torque boost at low revs while lowering fuel use. A WLTP figure of 5.0L/100km is claimed for the manual JX, rising to 5.6 for the auto 2wd JLX and 6.0L/100km for the auto AWD JLX variant. Existing Vitara Turbo fuel use figures are 6.6-6.9L/100km.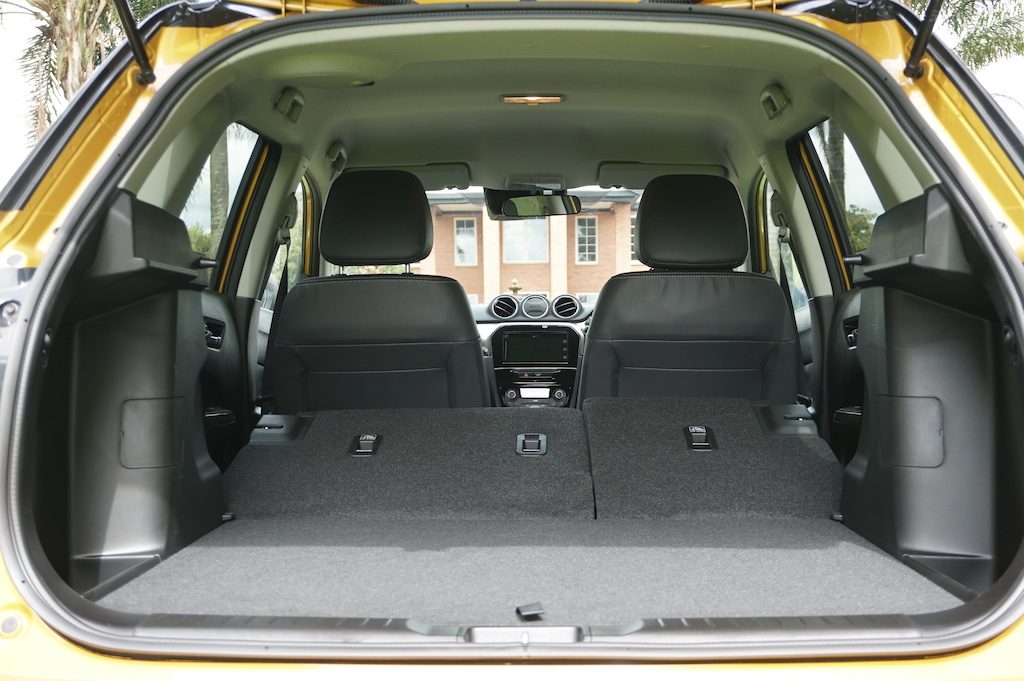 The JX manual kicks things off with seven airbags, adaptive cruise, sat nav, hill hold control, smartphone compatibility, RCTA and BSM, a 1500kg braked towing figure and costs $39,990 plus ORCs before its $2851 rebate. Both JLX variants use a six-speed auto with paddle shifters and upgraded content includes suede and leather effect seats, keyless entry and start, parking sensors front and rear, six-speaker audio, and polished alloy wheels. The JLX auto 2wd variant costs $41,990 plus ORCs and is in line for a $2181 rebate. The AllGrip variant costs $44,990 plus ORC. It comes with four drive modes, Auto, Snow, Sport and Lock. Two-tone body colouring adds $800.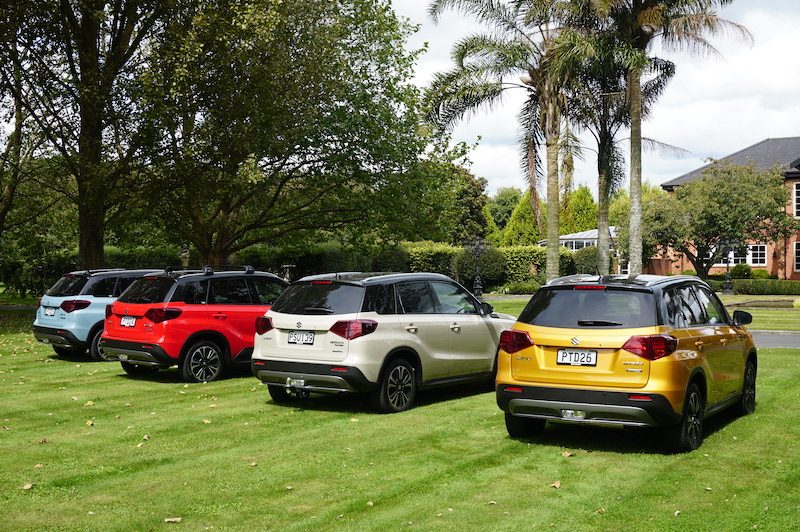 Hybrid rivals in the area include Yaris Cross, Nero, CH-R, Puma, Kona, XV and CX-30/MX-30. Suzuki is envisaging annual Vitara hybrid sales of around 1600 units this year.
A brief drive of the JLX models, 2wd and AWD (manuals have not yet arrived from the Magyar plant in Hungary) showed both to be largely similar to the existing Vitara Turbo units, no bad thing for these are surprisingly good performers and nice drives. Despite hilly and twisting drive conditions through some lonely Waikato backroads, the 2wd model registered 6.2L/100km, the AWD 6.9L/100km so we'd expect even better results in regular use, especially in stop/start town conditions where hybrids shine.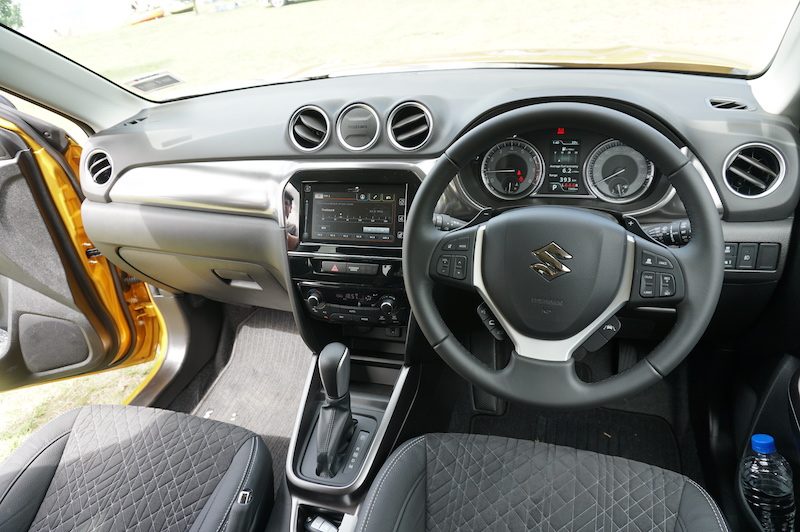 We'd imagine 2wd JLX will be the best seller, though some will need the added grip of AWD. The user interface may be showing its age – no digital speed readout – but controls are simple, intuitive in use. There's a button for odo reset, for example; how refreshing.
A test of the new JLX model will feature in the next issue of NZ Autocar.