Ferrari has today unveiled the drop-top Roma Spider which is the brand's contemporary take on the "chic, pleasure-seeking Italian lifestyle of the 1950s and 60s."
The new model doesn't stray far from its coupe sibling as they both share the same linework and design features apart from the obvious lack of roof on the convertible.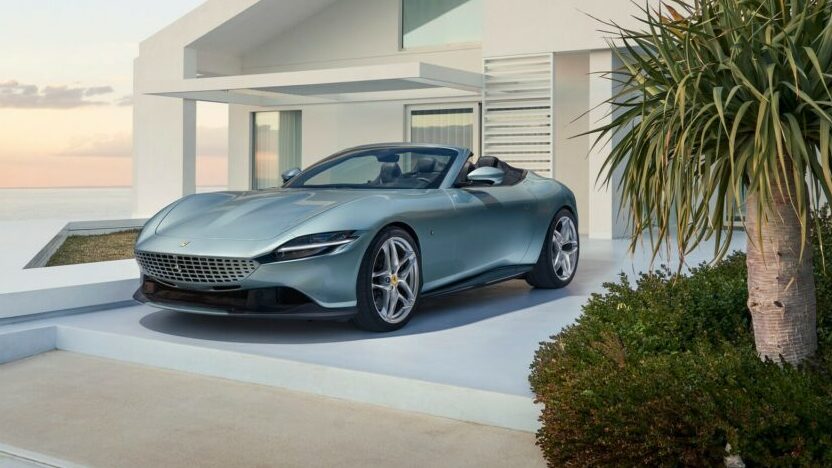 Speaking of which, the fabric soft top can be deployed in 13.5 seconds at speeds of up to 60km/h and is so compact, it sits just under the coupe's boot capacity at 255 litres (with the top up).
It's also 84kg heavier due to the extra gubbins involved with opening and closing the roof along with the new, "patented" wind deflector which is integrated into the backrest of the rear bench.
The Spider also gets the familiar twin-turbo 3.9-litre V8 making 456kW and 760Nm up front, sending power to the rear wheels through an eight-speed dual-clutch gearbox.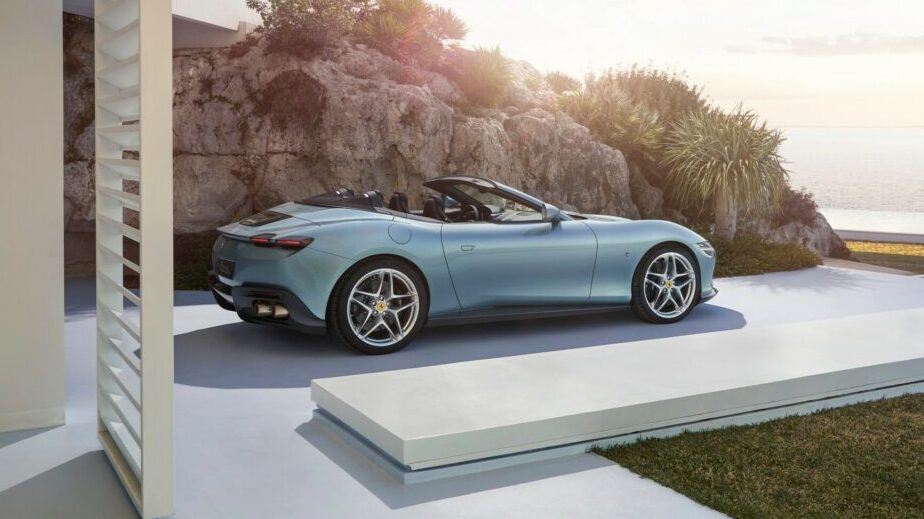 As for its 0 to 100km/h time, the sprint can be achieved in 3.4 seconds while top speed comes to 320km/h. Enough to have you hanging on to your hat.
Ferrari says performance of the Roma Spider is matched with the coupe which is no thanks to the latest version of its Side Slip Control system.
Similar views can be found inside the cabin with the cockpit being separated into two spaces for the driver and front passenger. The driver gets a digital instrument cluster while the passenger can get their own display as an option. An 8.4-inch central display controls the vehicle's infotainment and climate control functions.
Pricing and availability has yet to be announced for the Ferrari Roma Spider.