The town and country Vespa GTS has been facelifted, with subtle restyling of the modern retro look, along with extra colourways added. There are also extra tech features across the range.
There are now four versions of the GTS, each with its own flavour. These comprise the classic Vespa GTS, the GTS Super, the GTS SuperSport, and the Vespa GTS SuperTech. Two engines are on offer, a 125 i-get (Italian Green Experience Technology) single and the 300 hpe (High Performance Engine), offering a mix of technology and efficiency.
As always, the body of the new GTS family is made of steel because it is recyclable and contributes to strength, safety and dynamics. Up front is a totally re-engineered suspension system. It retains the single arm layout of the outgoing model but features enhanced functionality leading to greater stability at speeds, and improved comfort and handling.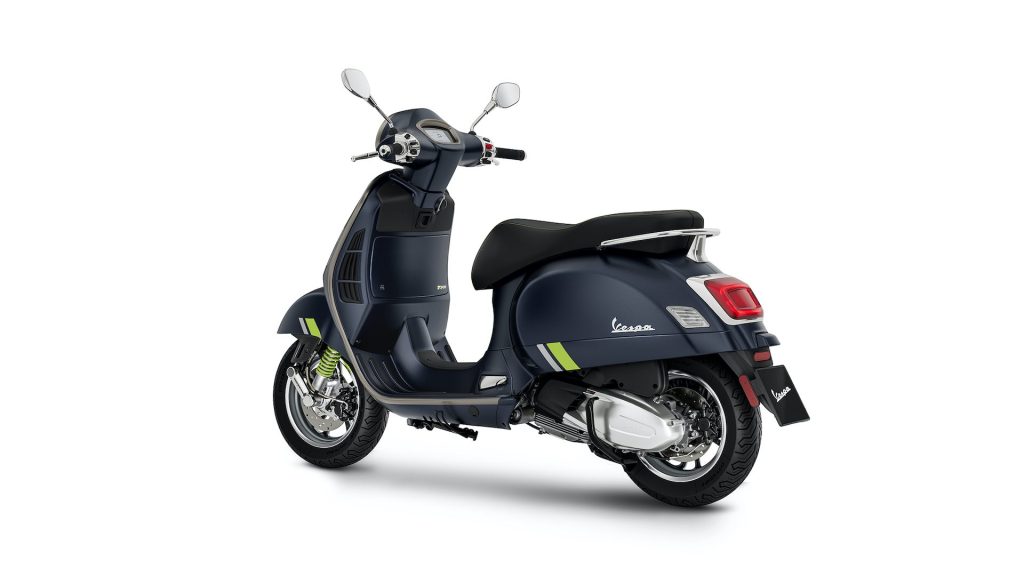 A redesigned seat makes balancing at standstill easier and enhances comfort, both in town and when touring. 
New to Vespa GTS is a keyless system to activate the ignition. This means no ignition slot is necessary, and makes opening the seat and locking the steering column easier, both activated by the key fob.
The SuperTech version comes with a new TFT colour display, while all the other models get fresh instrumentation, capable of exploiting the potential uses of the Vespa MIA connectivity system. The latter comes as standard on SuperTech and the SuperSport models and is an option for the other versions. It facilitates call and music management when the rider's helmet and phone are connected via Bluetooth to the Vespa.
All four examples of the new Vespa GTS are on sale now in Europe and will arrive here shortly.