It's that time of the year. The teams have made their way to the mountain. The fans have started camping. The drivers, well, they're as prepared as they'll ever be.
It's time for the Bathurst 1000, The Great Race.
There's history here. A lot of New Zealand racing history too. Greg Murphy's Lap of the Gods in 2003. Scott McLaughlin controversially taking the race in 2019. And then, of course, most recently, Shane van Gisbergen breaking his Bathurst duck to take Great Race honours in 2020.
And here we are, once again, it's time to go racing.
The most iconic race in Australia and known throughout the world, the 2022 Bathurst 1000 will see 28 Supercars, either Ford Mustangs or Holden Commodores, complete 161 laps of the world famous Mount Panorama circuit for a total of 1000 kilometers from start to finish.
It's a busy few days with the weekend's events officially getting underway on Thursday, while the Bathurst 1000 begins at 1.15pm NZ time on Sunday.
We've compiled a selection of information to help you maximise your 2022 Bathurst 1000 from the comfort of your living room, or, if you're lucky, at the race itself.
All four days of action will be shown live on Sky Sport 5, channel 055.
The Favourites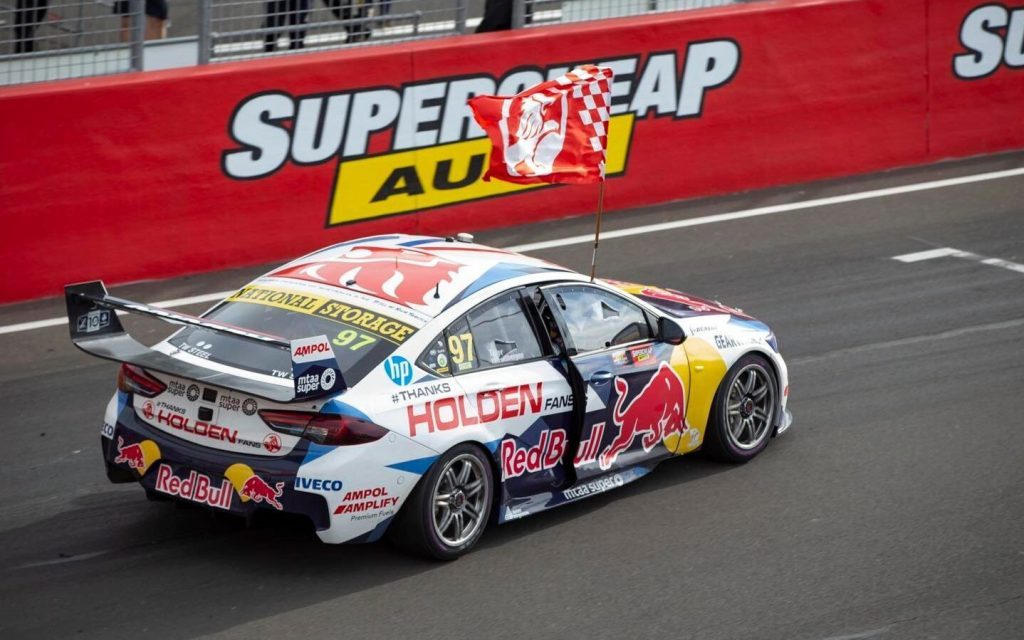 It will be the final year Holden competes as a manufacturer, there's so much history that deserves to be celebrated. Well, what a better way to celebrate than with a win?
Bookmakers across the world have got Kiwi Shane van Gisbergen as most likely to take the race. And why wouldn't they? Victory at Mount Panorama will make this the most successful Supercars season EVER. Van Gisbergen's partner in crime will definitely help, Australian racing veteran Garth Tander as co-driver for the Red Bull Ampol Holden Commodore.
With 18 wins this year, Van Gisbergen can also go on to claim the 2022 Supercars championship at Bathurst, 525 points the gap back to Cam Waters meaning the Kiwi only needs to outscore him by 75 points to clinch the title with two rounds remaining.
Victory will also see van Gisbergen break Scott McLaughlins record of 18 wins in a season, the same number he currently has.
Next best bet, you're looking at Will Davison as he shares his ride with brother Alex over the race. The #17 Shell V-Power Mustang the highest favored Ford driver on the grid. He's also had a great year, several wins and A LOT of pole positions to his name, definitely making him one to watch.
Chaz Mostert and Fabian Coulthard are also set to feature strongly. Mostert is the defending champion, after-all, he won the 2021 Bathurst 1000 with Lee Holdsworth and has been a front runner throughout 2022.
Waters is another one to watch, also, as he partners with James Moffat once again in the Tickford Racing Monster Energy Mustang. He currently sits second in the Supercars standings and featured in an epic battle with van Gisbergen in Race 3 at Pukekohe
And then there's Broc Feeney, the 2021 Super2 champion stepping up to the big boys this time around. He's got great company with him in Jamie Whincup. He's won the race four times and established one of the most successful Supercars careers to date.Not bad for a co-driver.
Can we write off our other Kiwis? We shouldn't. Andre Heimgartner is currently the 10th favourite with the bookmakers despite two podiums last round at Pukekohe, whilst the wildcard entry of the iconic Greg Murphy and Richie Stanaway head into the event as 16th favourite.
The Kiwis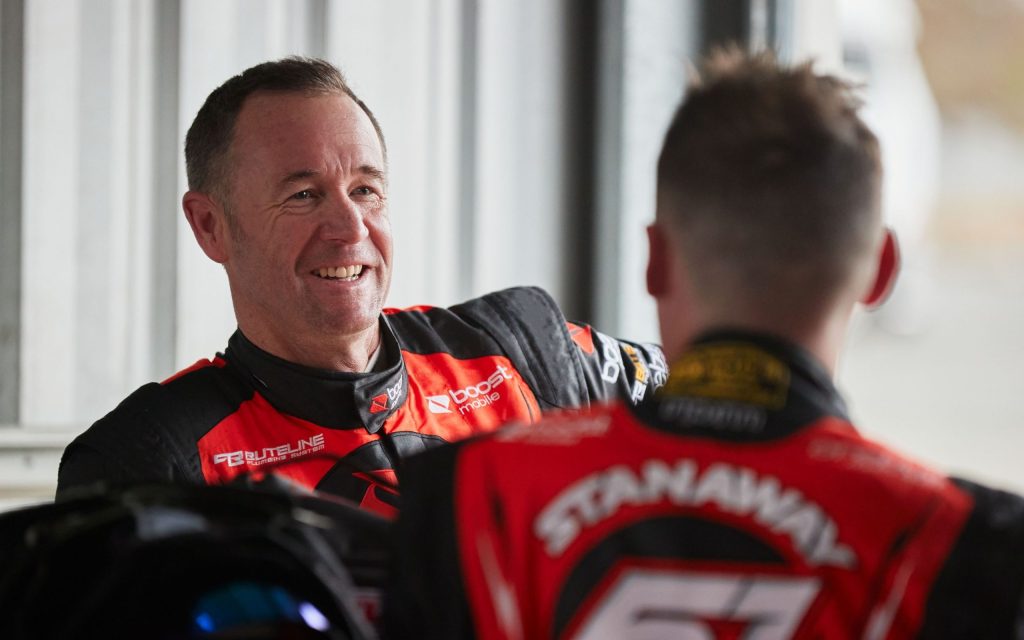 As usual, there's a strong Kiwi contingent taking part in this year's Great Race.
For a full analysis on those, we have a review here.
| Lead | Co-driver |
| --- | --- |
| Shane van Gisbergen | Garth Tander |
| Andre Heimgartner | Dale Wood |
| Chris Pither | Cameron Hill |
| Richie Stanaway | Greg Murphy |
| Jack Smith | Jaxon Evans |
| Chaz Mostert | Fabian Coulthard |
| Lee Holdsworth | Matt Payne |
Bold = Kiwi
Weather Forecast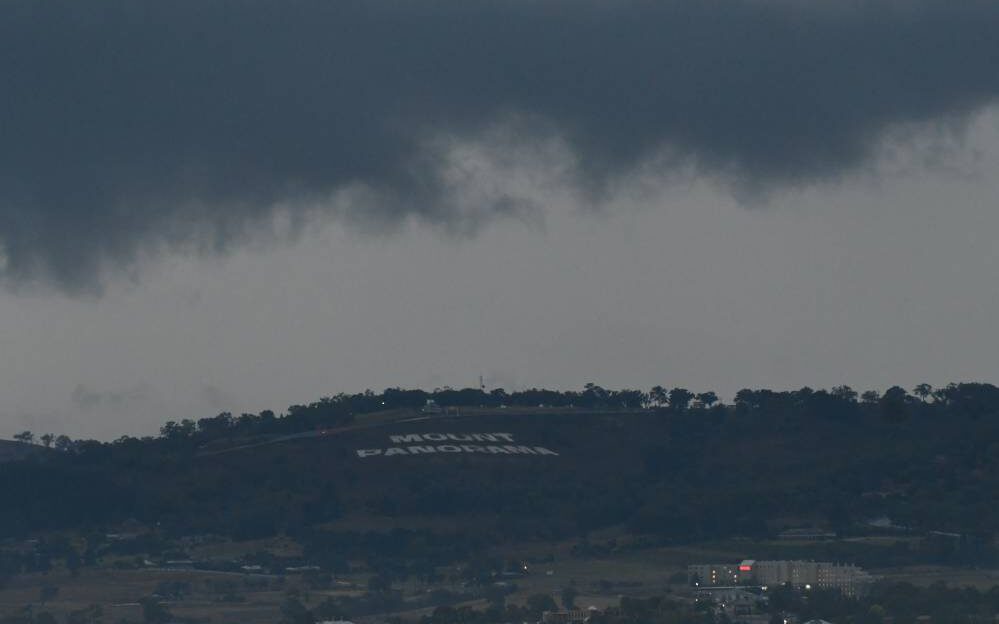 It's set to be a wet and rainy affair at this year's Great Race, a series of rain bands set to sweep across New South Wales, flood warnings put in place in multiple nearby regions.
Temperatures are also set to be low, the cold mornings expected to add to a unique 2022 experience.
Sunday is set to be the coldest morning of all, an overnight low of 6 degrees increasing to 9 degrees at the start of the race.
Despite the weather concerns, Supercars CEO Shane Howard has issued a statement saying "the Repco Bathurst 1000, one of Australia's premier outdoor sporting events, will be proceeding as planned this weekend," despite the expected adverse conditions.
We will let you know if there are any updates, schedule changes or cancellations on the Supercar schedule.
Support Categories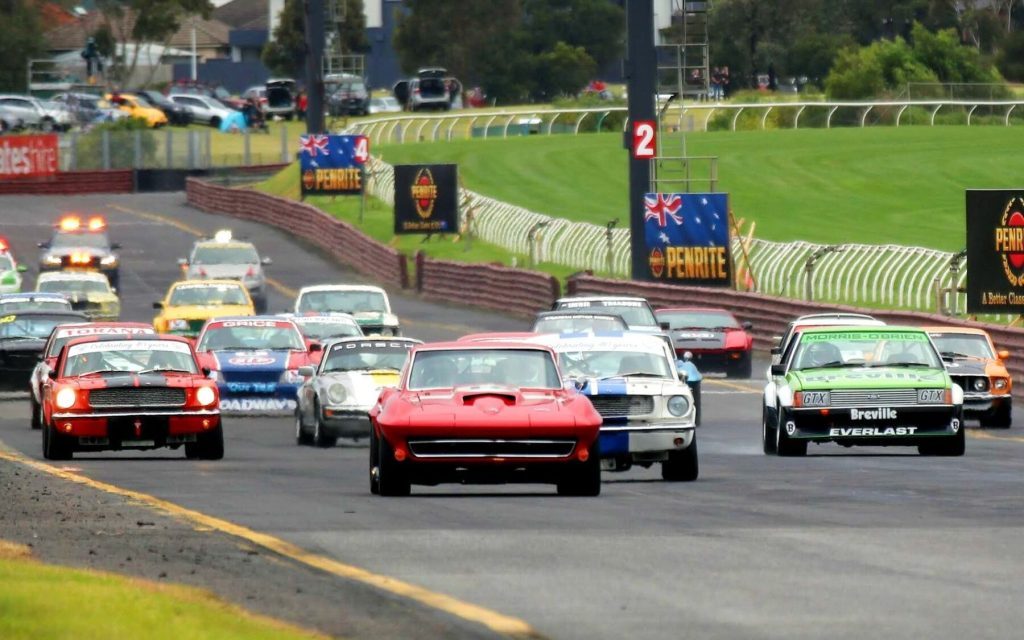 Five support categories will be involved in the four days of racing, including the Porsche Paynter Dixon Carrera Cup Australia, a combined Dunlop Super2 and Super3 field, the Haltech V8 SuperUtes, the Heritage Revival category and the Toyota GAZOO Racing Australia Series of Toyota 86's.
In between those there will be a series of on-track features, including Gen3 and other demonstrations and driver parades
Porsche Paynter Dixon Carrera Cup Australia
The Porsche Carrera Cup category will race three races at Mount Panorama. This includes the 15 lap endurance race on Friday and a 9 lap sprint on each of Saturday and Sunday.
It's Australian Harri Jones who leads the championship after six rounds, having built a comfortable 68 point lead over David Wall in the Pro class after taking five race wins this year.
New Zealand has three drivers in the field, Callum Hedge currently sitting seventh in his debut season after winning his maiden race in Townsville earlier this year.
Ryan Suhle is another Kiwi to watch having made several top 10 finishes in 2022, whilst compatriot Tim Miles sits third in the Endurance Cup Prom-AM.
Haltech SuperUte Series
Fifteen V8 SuperUtes will compete over four races this weekend at Bathurst, Aaron Borg leading the series in a Holden Colorado as it heads into its penultimate round.
The field, made up of Colorados, Toyota Hilux, Mitsubishi Triton, Isuzu D-MAX, Ford Raptors and Mazda Bt50s, is set to thrill as drivers power their way through the twists and turns of Mount Panorama, navigating their heavy machinery over the 6.2km circuit.
Each race will be six laps wrong, with one race on Friday, two on Saturday and the round-ending Race 4 on Sunday.
Heritage Revival
A massive 40 cars are entered in the Heritage Revival category this weekend, showcasing Australian motorsport heritage from the 1960s through to the 1990s.
The feature category of this year's revival class is 'Group C' which covers the period from 1973 to 1984.
Twenty-one Group C cars will take part, Supercars revealing "a vast array of Holdens includes L34 and A9X Toranas, VC, VH and VK Commodores," as taking part.
"Notably, the Moffat Ford one-two (1977), Dick Johnson's Bathurst heartbreak (1980) and George Fury's 1980 Bluebird pole.
"Ford will be represented by the likes of XA, XB and XC Falcon hardtops and XD/XE sedans.
"There are also invited Group A touring cars (1985-92), Group N (Series Production and Appendix J) and Group S (historic production GT sports cars).
Heritage Revival will race twice on Friday and once on Saturday, each event a timed 20 minute affair.
Dunlop Super2/Super 3
Running side-by-side on the track, the Super2 and Super3 development series' will field a 31 car grid lineup for two 18 lap races, one on each of Friday and Saturday.
Eight Super2 drivers are stepping up to the big guns and partnering Supercar drivers for the main event, six of those running double duties after Matt Chahda and Jaylyn Robotham withdrew from the event to focus on their Supercar wildcard entry.
Kiwi Matt Payne is one of those running in both series, a busy weekend for 20-year-old in his birthday week. He will partner with Lee Holdsworth in The Great Race before returning to Super2 to compete, where he currently sits third.
Declan Fraser, who leads the championship, is another doing double duties, as is second place sitter Zak Best who has already made a name for himself with a shock Supercar pole position as a wildcard at The Bend.
The other Super2 drivers also driving in the Bathurst 1000 are Aaron Seton, Tyler Everingham and Cameron Hill.
In the Super3, Kai Allen and Brad Vaughan are split by only 54 points heading into the round, the series showcasing a championship battle as they head into the penultimate round of the season.
Kiwi Super3 driver Jordan Michels has not included himself on the entry list.
Toyota GAZOO Racing Australia Series
The Toyota GAZOO Racing series will feature in three 6-lap races over the weekend, one on each of Friday, Saturday and Sunday.
The battle will between Lachlan Gibbons and Zach Bates up front, Gibbons having won six times this season over Bates' four. Jarrod Hughes will be the other driver to watch, having claimed his maiden win in Race 3 at Sandown last round.
The series also raced at Bathurst earlier this year in support of the Bathurst 12 Hour, Bates winning the first two their before Supercar driver Will Brown claimed the third in a cameo role.
Track Schedule
Thursday, October 6
| | | |
| --- | --- | --- |
| NZ Time | Category | Session |
| 0925-0945 | Heritage Revival | Practice 1 |
| 0955-1015 | V8 SuperUtes | Practice |
| 1025-1045 | Toyota 86 | Practice 1 |
| 1055-1145 | Porsche Carrera Cup | Practice |
| 1200-1245 | Super2/Super3 | Practice 1 |
| 1300-1400 | Supercars | Practice 1 (all drivers) |
| 1505-1525 | Heritage Revival | Practice 2 |
| 1535-1555 | V8 SuperUtes | Qualifying |
| 1605-1625 | Toyota 86 | Practice 2 |
| 1640-1720 | Super2/Super3 | Practice 2 |
| 1655-1755 | Supercars | Practice 2 (co-drivers) |
| 1840-1900 | Heritage Revival | Qualifying |
Friday, October 7
| | | |
| --- | --- | --- |
| NZ Time | Category | Session |
| 0950-1010 | Toyota 86 | Qualifying |
| 1020-1040 | Heritage Revival | Race 1 |
| 1050-1110 | V8 SuperUtes | Race1 |
| 1120-1155 | Super2/Super3 | Qualifying |
| 1210-1310 | Supercars | Practice 3 (all drivers) |
| 1430-1450 | Toyota 86 | Race 1 |
| 1500-1600 | Supercars | Practice 4 (all drivers) |
| 1615-1655 | Porsche Carrera Cup | Race 1 |
| 1725-1750 | Super2/Super3 | Race 1 |
| 1815-1855 | Supercars | Qualifying |
| 1925-1945 | Heritage Revival | Race 2 |
Saturday, October 8
| | | |
| --- | --- | --- |
| NZ Time | Category | Session |
| 1010-1030 | V8 SuperUtes | Race 2 |
| 1050-1125 | Super2/Super3 | Qualifying |
| 1220-1320 | Supercars | Practice 5 (co-drivers) |
| 1340-1400 | Heritage Revival | Race 3 |
| 1500-1600 | Supercars | Practice 6 (all drivers) |
| 1620-1640 | V8 SuperUtes | Race 3 |
| 1650-1710 | Toyota 86 | Race 2 |
| 1720-1745 | Porsche Carrera Cup | Race 2 |
| 1800-1845 | Super2/Super3 | Race 2 |
| 1905 | Supercars | Top 10 Shootout |
Sunday, October 9
| | | |
| --- | --- | --- |
| NZ Time | Category | Session |
| 0925-0945 | SuperUtes | Race 4 |
| 1000-1020 | Supercars | Warm up |
| 1040-1100 | Supercars | Drivers Parade |
| 1105-1125 | Toyota 86 | Race 3 |
| 1140-1205 | Porsche Carrera Cup | Race 3 |
| 1315 | Supercars | The Bathurst 1000 |