After years and years only being offered with one powertrain option, with a second only landing a few years ago, the Ford Ranger could be available with as many as five different engines in coming years if rumours are anything to go by.
The heavily revised new Ranger was launched last year with three engine options; a familiar 2.0-litre bi-turbo, a single-turbo 2.0-litre, and a Power Stroke-derived 3.0-litre V6 for the likes of the Wildtrak.
In addition the brand has confirmed that a hybrid is on the way this year, too, with most tipping that it will be the much rumoured plug-in hybrid. And now there's rumours of a V8 even joining the family. Although, this is with plenty of salt.
The rumours come via Australian outlet Cars Guide and an interview it held with Ford vice president of global operations and programs, Trevor Worthington, and Ford Performance motorsports global director Mark Rushbook.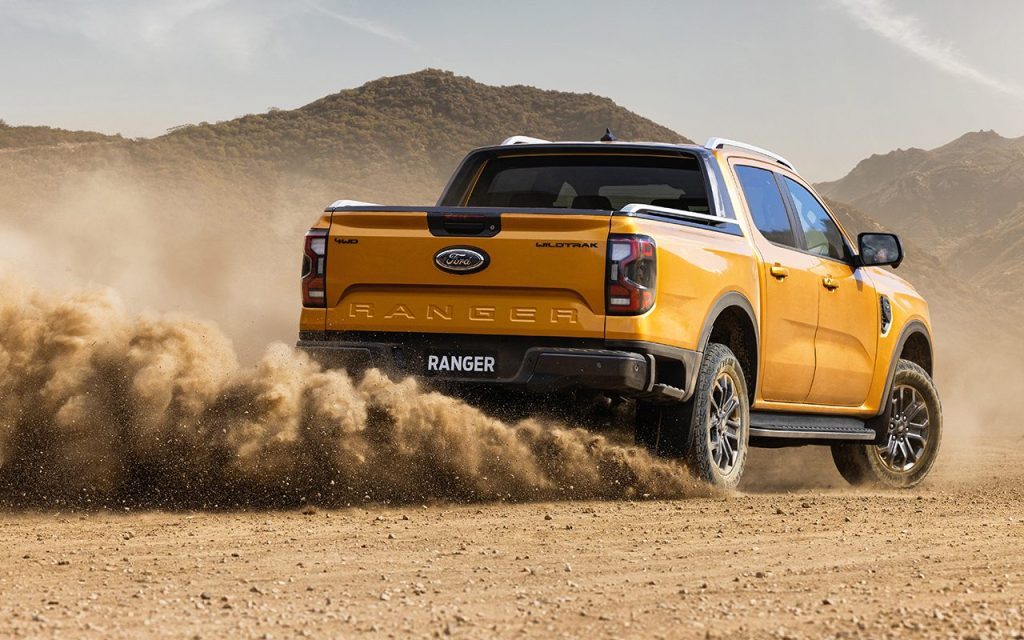 In the interview, Worthington notes that plenty of the hardware from the Bronco R — a gravel-churning V8-powered off-road version of the already adventurous Bronco — could be crammed into the Ranger.
"There is a lot of that Bronco DR that is standard Bronco, and the underpinning of the standard Bronco and the underpinnings of the Ranger we're just in the process of releasing is the same architecture," said Worthington.
"There would be a lot that would transfer. […] But at the end of the day, it's got to be sensible and work for the business. I'd love to think we could do something like that. No plans at the moment, but we want to work on it," Rushbrook added.
Various Ford staffers have spoken about the notion of putting more power in the Ranger. Ford T6 chief platform engineer Ian Foston confirmed in an interview with CarExpert last year that more powerful engines than the aforementioned 3.0-litre are likely, but only for certain markets.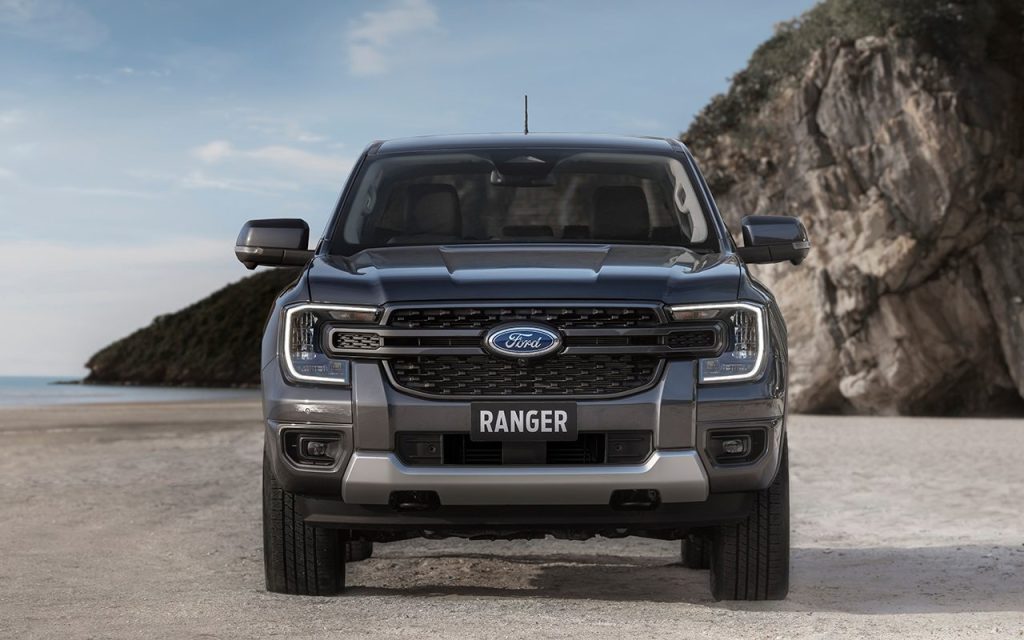 "There are also markets that […] say they would like a bit more performance, especially in Australia, New Zealand, South Africa, and North America," he said.
"So there were the three markets that kind of wanted to have the option of having a larger-capacity engine. That's something which, when we did during platform development, we ensured was in the portfolio.
"I talked about market specifics, but in the platform there is a portfolio of different powertrain combinations that could certainly mean that we can switch out, and do many different things depending on [where] legislation or customer preferences go."
There's a lot to unpack here, with the big one being the fact that the Bronco DR (DR standing for Desert Racer) is not a road-going model. In fact it's much closer to resembling a Dakar racer than something you'd likely see on the street. Although admittedly orders for the DR are open to the public.
The V8 under its bonnet is a slightly detuned version of the much loved 5.0-litre Coyote from the Mustang GT, which produces in excess of 400hp. It also gets a 10-speed automatic, Multimatic DSSV dampers, and all manner of other off-road trickery.
It's also set to have a sticker price of over US$200,000 when it goes on sale, meaning a ported over DR-ified V8 Ranger is unlikely to be terribly cheap.
This isn't the first time the Ranger has been rumoured to be getting a V8 donk. It's been speculated that Ford's Australian arm has been trying to get a V8 into the Raptor for several years, to no avail.
In a similar vein, a series of former HSV staffers confirmed late last year that it was on the very edge of releasing a V8-powered Colorado Sportscat before Holden's untimely demise killed the project before it could hit the showroom floor.