One of the most anticipated SUVs of 2022, the Toyota Land Cruiser, has been given the top prize following a successful round of crash testing with ANCAP.
The Land Cruiser has received a five-star rating, courtesy of scoring an 89 in Adult Occupant Protection, 88 in Child Occupant Protection, 81 in Vulnerable Road User Protection, and 77 in Safety Assist.
In a statement, ANCAP noted that the 81 Vulnerable Road User Protection score is the second highest it's recorded on its latest 2022 testing protocols — with the Japanese SUV getting praise for its autonomous emergency braking's pedestrian detection.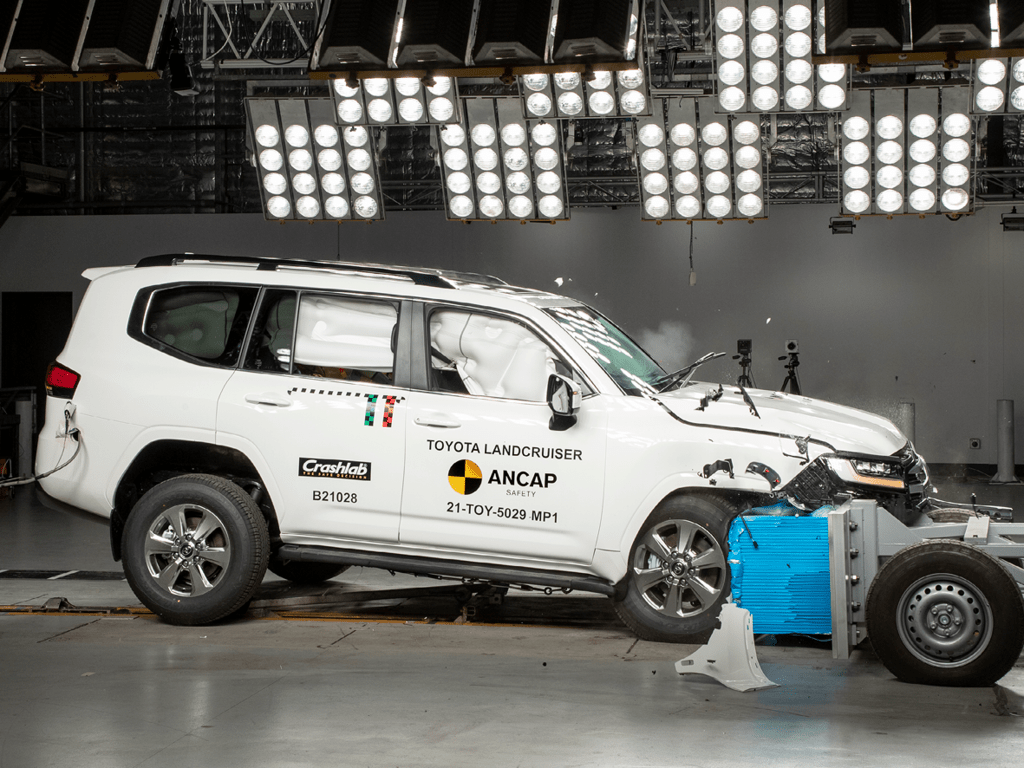 It wasn't quite all plain sailing for the model, with ANCAP noting it was penalised for not having top tether anchorages for third-row occupants. It also added that "the Land Cruiser did present a higher risk to occupants of an oncoming vehicle" and "the full penalty for vehicle compatibility was applied".
"The protection the Toyota LandCruiser offers to vulnerable road users, including pedestrians and cyclists, is impressive for a large SUV," said ANCAP Chief Executive Officer, Carla Hoorweg.
"Larger, heavier vehicles always present higher risks for other road users and this is why ANCAP focusses on a vehicle's ability to either avoid a crash, or reduce its impact, through our suite of Safety Assist tests.
"The safety specifications in the new generation Toyota LandCruiser are a welcome update to its predecessor."
"The 5 star ANCAP safety rating awarded to the Toyota LandCruiser will be good news for fleet buyers, rural users, and families across Australia and New Zealand."