Yesterday we covered speculation from over the ditch that Toyota Australia was hatching a plan to bring the supersized Tundra to market with the steering wheel on the correct side. 
The Tundra would be a curious addition to the local pick-up landscape as an option for those wanting something a little more brash and capable than the current crop of incredibly popular four-cylinder turbodiesel options, including the Hilux.
Quizzed on the chances of seeing a Tundra in Kiwi showrooms, Toyota NZ GM for new vehicles Steve Prangnell issued a brief statement to NZ Autocar. And in it he acknowledged that there are no current plans to bring the Tundra to New Zealand.
He did, however, say that the local distributor is keen to enter talks about bringing introducing the model to its line-up, should the opportunity arise from over the ditch; naming the Tundra Hybrid as a particular model of interest.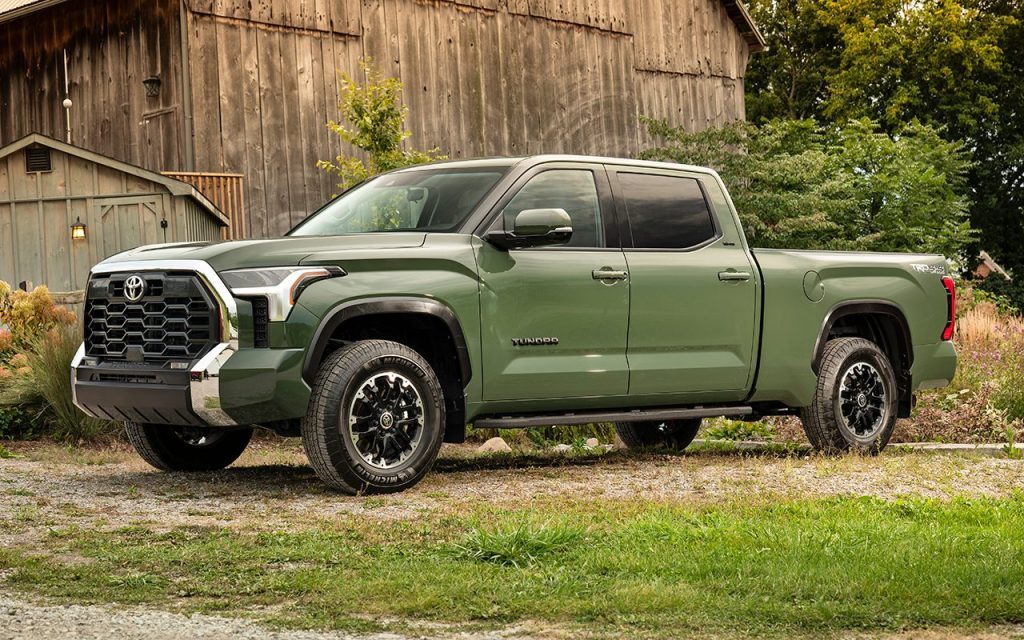 "We are not currently planning to bring in the new Tundra, but we are very interested to discuss access in the future to any right hand drive Hybrid versions and as we are able to access product from Toyota Australia it may be a possibility in the future," he said.
Having recently received an update, all Tundra variants now come with a twin-turbo 3.5-litre V6. The hybrid is notably more capable than the pure petrol, producing 326kW/750Nm to the standard model's 290kW/650Nm.
While the added power and torque is a plus, Toyota New Zealand's preference for the hybrid is more likely to do with the government's Clean Car Standard legislation, as well as the brand's push for more hybrid powertrains in its line-up.
As previously reported, Toyota Australia's head of product planning Rod Ferguson recently confirmed that the brand is studying the Tundra over the ditch, with dealer sources reportedly confirming to some outlets that plans to launch the model in Australia are well underway.
"We continue to study the Tundra as a possible future model of interest to introduce to the Australian market. If we are able to make a business case to introduce the Tundra in Australia, Toyota will make announcements in due course," read a statement issued by Toyota Australia.