At the end of last year, Toyota announced the introduction of four new Crown models, each of which wore a different body style. Among them was the Sport compact SUV which has just been revealed in Japan.
In terms of looks, the Sport is considered to be the "most creative" model within the Crown series, which is an interesting claim considering how similar it looks to the Ferrari Purosangue.
Nevertheless, Toyota's new hammerhead shark-like face is evident up front, in addition to a set of C-shaped daytime running lights that sit above the main and high beams.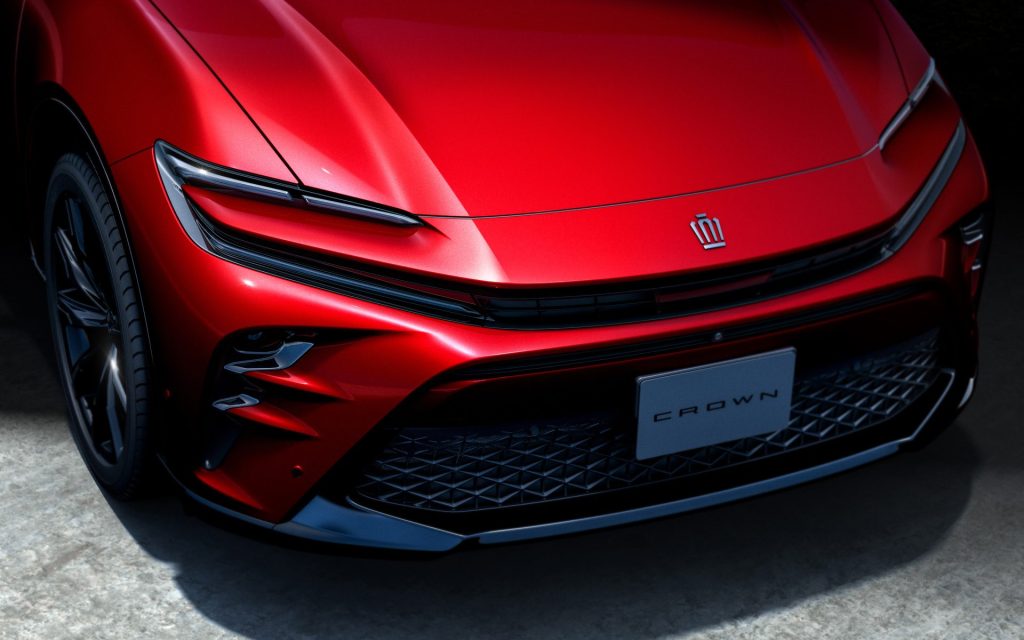 One of the new model's most notable design features according to the Japanese carmaker is its pumped rear fenders that extend outward from the D pillars. As found on the Crossover, the Sport also gets 21-inch wheels.
Inside, the driver and passenger seats have been "asymmetrically coordinated to assert individuality", while the entire driver's side of the cabin has been coloured black to increase concentration while driving.
In order to minimise the driver's eye movement, both the gauge cluster and 12.3-inch infotainment touchscreen have been arranged horizontally.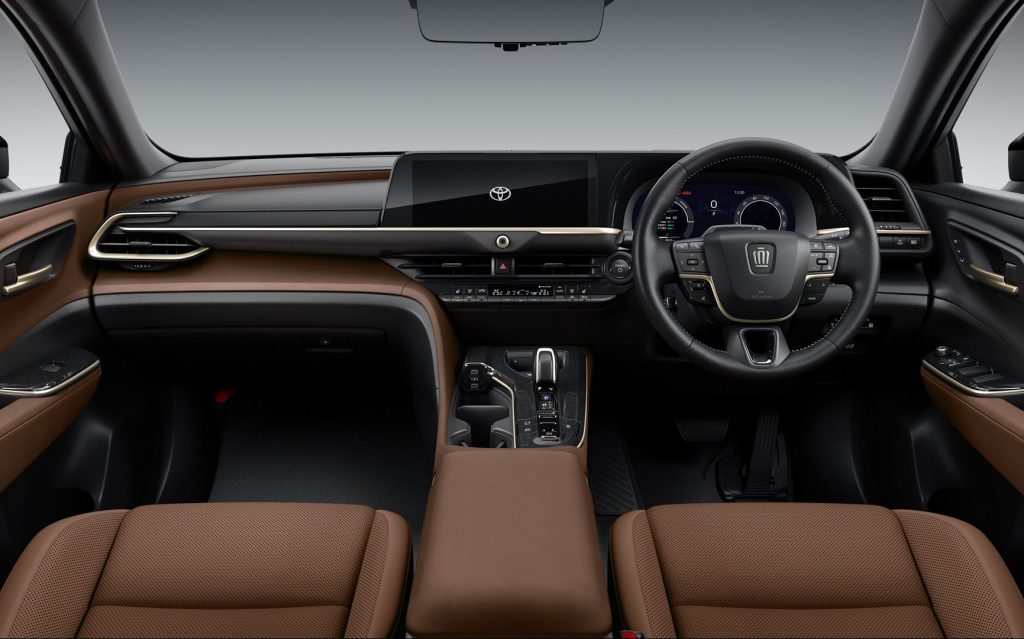 Underpinning the Sport is the same GA-K platform found underneath the rest of the Crown range, which means it's host to Toyota's 'E-Four' all-wheel drive hybrid and rear-wheel steering systems.
Under the bonnet sits a 2.5-litre petrol engine which sends power to the front wheels through an e-CVT automatic transmission, while the rear wheels are driven by an electric motor. Power figures have yet to be confirmed by Toyota as of writing.
The Crown Sport also benefits from the latest suite of Toyota Safety Sense features as standard, including a driving assistant, blind spot monitoring, a panoramic view monitor, and safe exit assist. Another handy feature is the vehicle's remote parking function.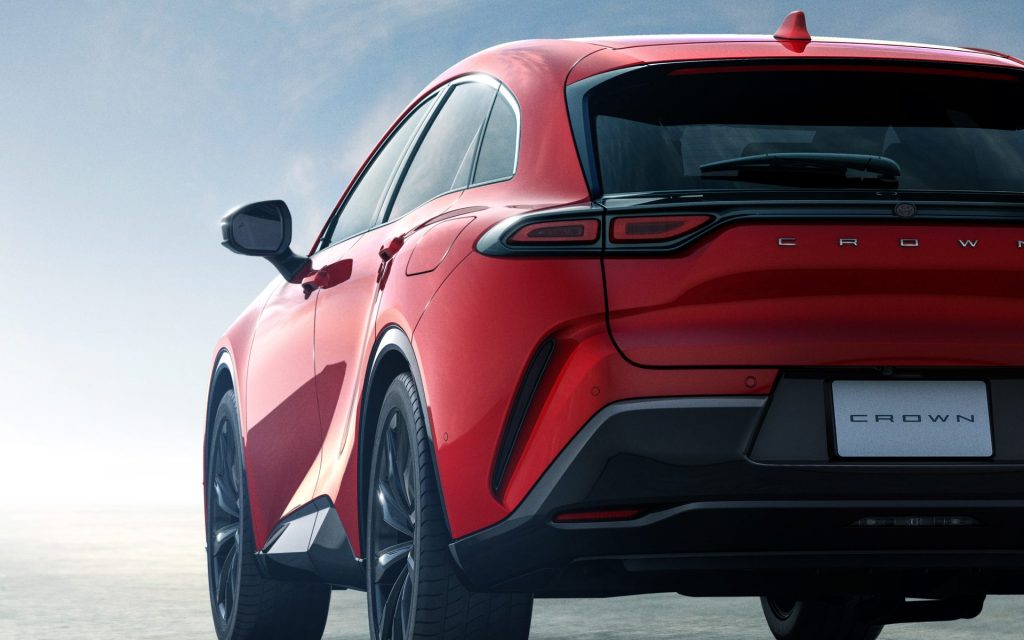 Toyota also outlined its plans to launch its Crown Sedan in November, a plug-in hybrid (PHEV) variant in December, and the Estate before the end of the year.
We understand that the Crown series, including the Sport, won't be offered in New Zealand from new, but is expected to go on sale in Japan from 5.9 million JPY ($NZ66k).