Daihatsu isn't a brand we often hear from after it said its goodbye to the New Zealand market at the end of 2013. However, we couldn't help but take note of its latest line-up of adorable-looking concepts that will go on display at the Japan Mobility Show later this month.
The Japanese carmaker says that the quintuple of concepts it will show this year "represent five ways of expressing staying close to people and lives in the mobility society of the future."
Starting with our personal favourite, the Osanpo is an open-top two-seater that allows its occupants to experience the sunshine as if they were "taking a walk", according to Daihatsu.
We'd liken the convertible concept to more of a roadgoing buggy than anything else, and that's thanks to its high-riding body and protruding daytime running lights. It also features a mirrored front and rear end design.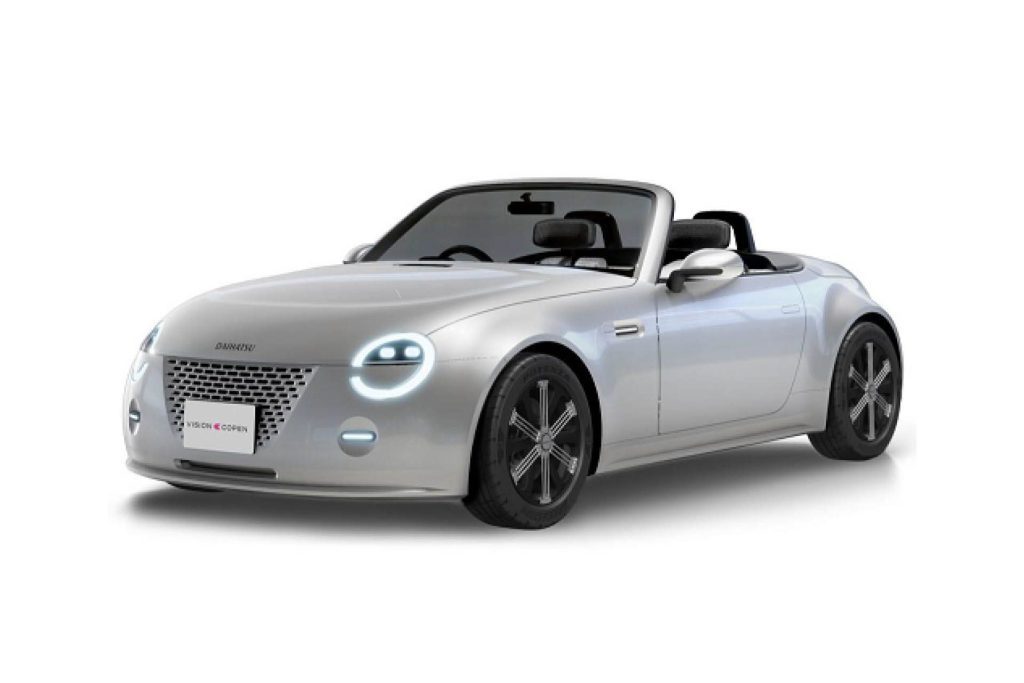 The Japanese carmaker also decided to revisit a classic with its Vision Copen by breathing some new life into the original model's design from 2002.
Also featuring an open-top design, the Copen not only looks similar to the first-generation model but also features a 1.3-litre internal combustion engine like its grandfather. However, instead of running on dinosaur juice, the concept's engine is powered by carbon-neutral fuel.
For those that may need to ferry more than two people from A to B, the me:MO will be more up your alley thanks to its three seat and compact design. Measuring 2955mm high, 1475mm wide, and 1985mm high, this little EV would no doubt be perfect for city commuting.
So far we've covered lifestyle, sports, and daily driving, so it's about time for something utilitarian.
Enter the Uniform Truck and Cargo, two models that have been designed as mini delivery vehicles for a variety of purposes.
Their only differences are the rear storage compartments, with the Truck receiving a box on the back instead of your usual van setup like the one found on the Cargo. Their wheelbases also differ, with the former measuring 1900mm and the latter 2450mm.
All five Daihatsu concepts will be on display at the Japan Mobility Show 2023, held from 26 October to 5 November.