Now in its eighth generation and refreshed for 2021, the Camry line-up is fully hybridised. Was it the right decision to ditch the V6?
Toyota, in case you hadn't noticed, is a company that makes hybrids. It dominates the taxi and ridesharing sectors here with its Prius offerings. Along with the rest of its wares, many also hybridised, the company has dominated the new vehicle sale scene for decades.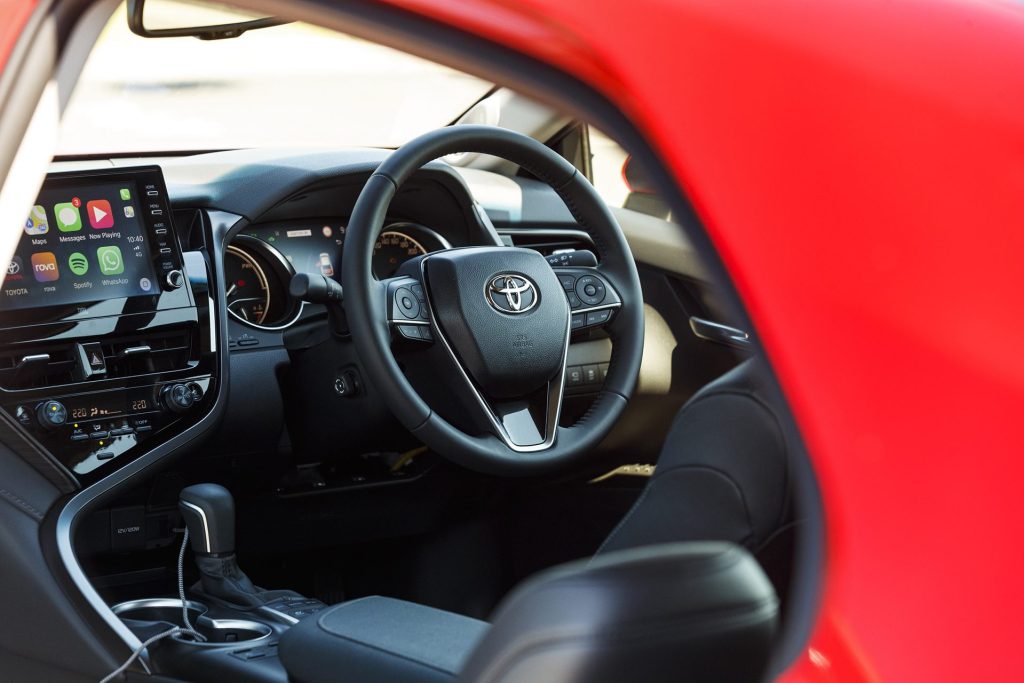 However, Toyota isn't at the forefront of the electric car revolution, not yet. But you can bet it will be once it rolls out its solid state lithium ion technology, likely to be a turning point in the EV world because of longer range, quicker recharge times and safer battery packs. All the big guns are working away feverishly on it now.
Meantime, Camry is a perfect example of where modern car technology is at for Toyota, because the entire line-up of the facelifted range is now hybrid powered. It makes perfect sense, given the large/medium saloon offerings are a hard sell, both sectors in decline for some time.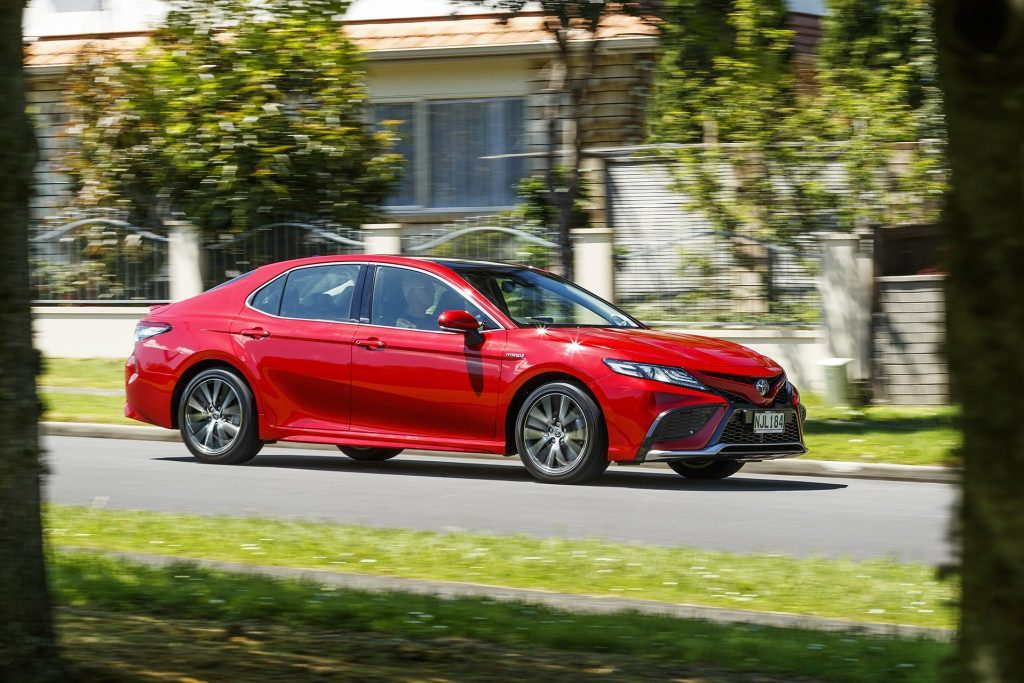 So you need something a bit different to keep cars like Camry in the buyer spotlight and good fuel efficiency is a fine start. Hybrids like this represent a sensible intermediate step to full electric transportation given buyers don't have to pay a major premium for the technology and they also feel like they're doing something towards diminishing their carbon footprint. Toyota reckons hybrids improve fleet CO2 emissions by almost one-third, while their owners experience no range anxiety whatsoever so it's a partial win-win. On the downside, there's still ICE power poking out CO2 from the exhaust, just less than you might imagine.
There are three different spec levels GX, SX and ZR, and all Camrys are powered by a 2.5 engine with motor power helping out. New exterior and interior designs mark out the updated range. You see here the range topping ZR, refreshed a few years after the eighth generation arrived in 2018. Almost 2500 have sold here since that time so not many; it's amongst the slowest selling of the current Toyota line-up.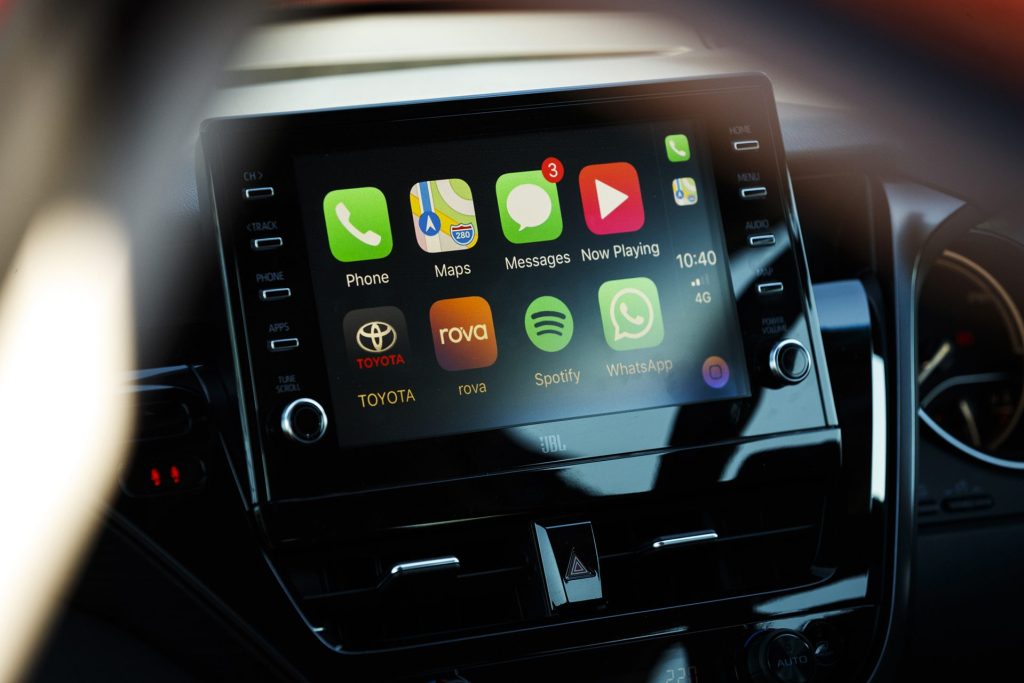 We don't get to drive saloons much any more because market forces have dictated that everyone drives a high-riding vehicle. Roughly four in five vehicles we get to evaluate now are in the SUV/ute sector. Saloons are a rarity, more's the pity because they do drive rather better. That's not hard to understand, being more grounded but folk nowadays just see sedans as harder to enter and exit. Moreover, you cannot see over the top of whatever SUV is directly ahead.
I guess the main question regarding the new range is whether or not the hybrid can compete with the V6 model it replaces? Certainly not for towing, rated at a meagre 400kg. Enough for a load of firewood on a small trailer perhaps.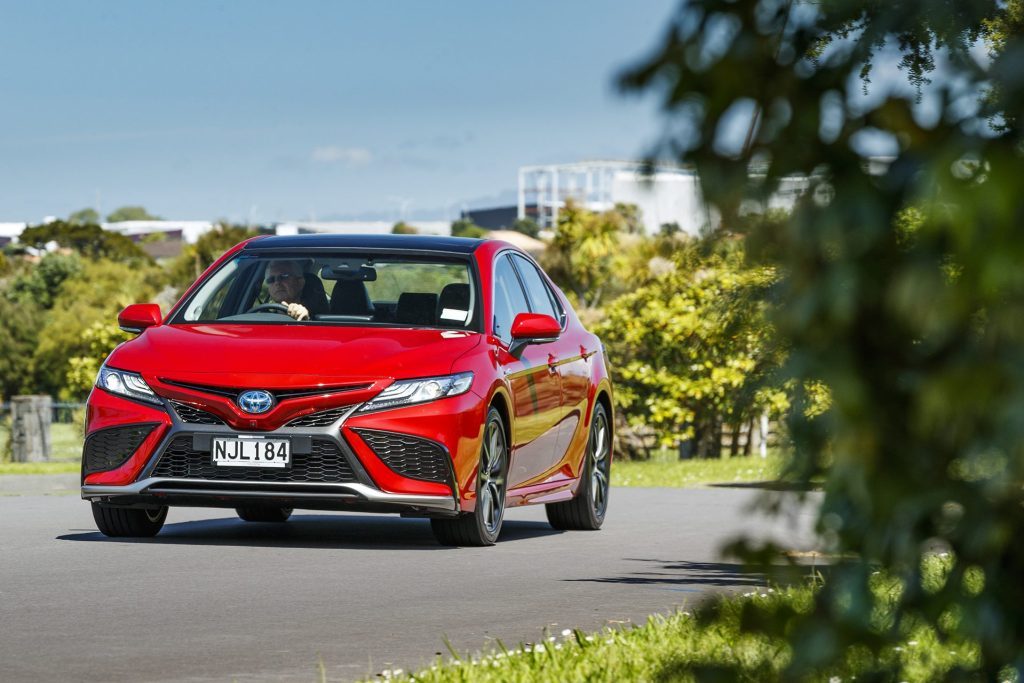 Its total system output of 160kW is a tad shy of the V6's tally of 224kW and 362Nm at 4400rpm. Good luck discovering what total system torque for the Camry hybrid is. Its Atkinson-cycle 2.5 engine develops 221Nm between 3600rpm and 5200rpm while Toyota isn't saying what the pair of electric motors are good for. Overall, we'd guess the hybrid output pales against the now extinct V6 when it comes to outright oomph. The V6 produced a sprint time of 6.3sec whereas you're looking at around 8sec for the hybrid, and an 80-120 time of 4sec compares to the hybrid's 5.4sec run.
On the other hand, the hybrid does grunt away well down low, even without the Sport button activated. Moreover, it is said to use less than half as much fuel so we reckon it can be let off the hook for not being quite as quick. Toyota rates this at 4.5L/100km overall, meaning around 100g/km of CO2. And it really doesn't matter whether you're in or out of town, consumption is roughly the same. The high we saw in the sevens is hardly excessive either.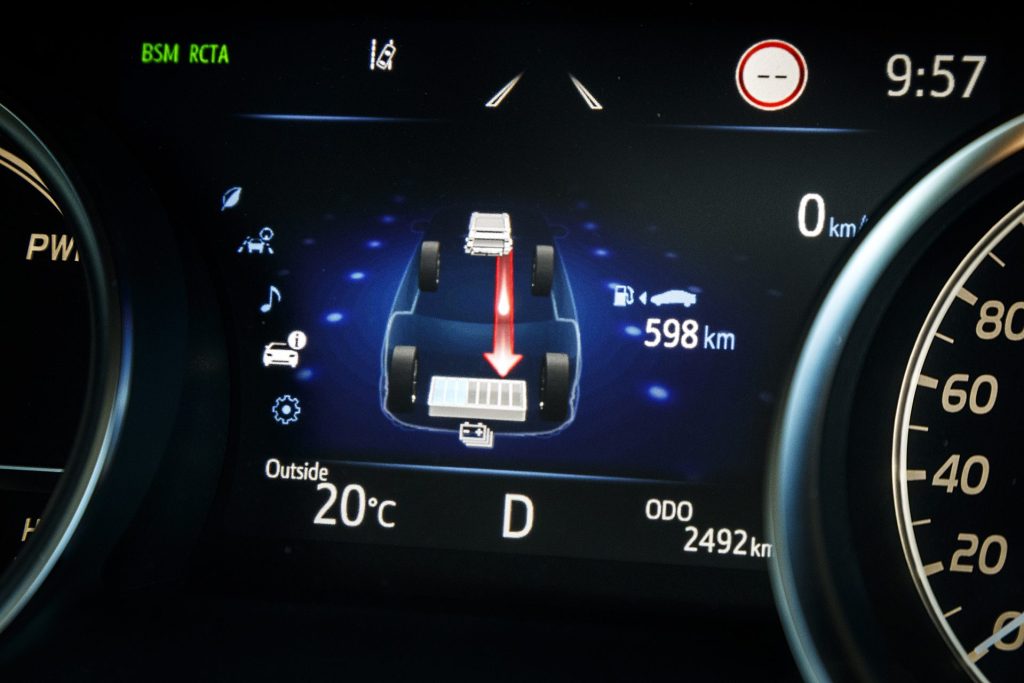 When driving Camry, as mentioned, it's sprightly enough, especially when using the Sport mode. Seamless too, given as there's a CVT, meaning no hesitation between gear changes (there are none). And back in town much of the time this is quietly getting about on e-power alone, at least in short bursts.
In the past, this type of hybrid never offered much in the way of electric range, but ditching the old battery tech for a 1.0kWh lithium-ion unit has changed things a bit. You can now EV it on the flat up to about 90km/h, but not for long before the engine chimes back in to help it "self charge". You don't hear it much, probably just as well for that Atkinson four pot doesn't exactly sing. But it's pretty refined, and the Turanzas work rather well on our lousy out of town road surfaces, not generating much thrum.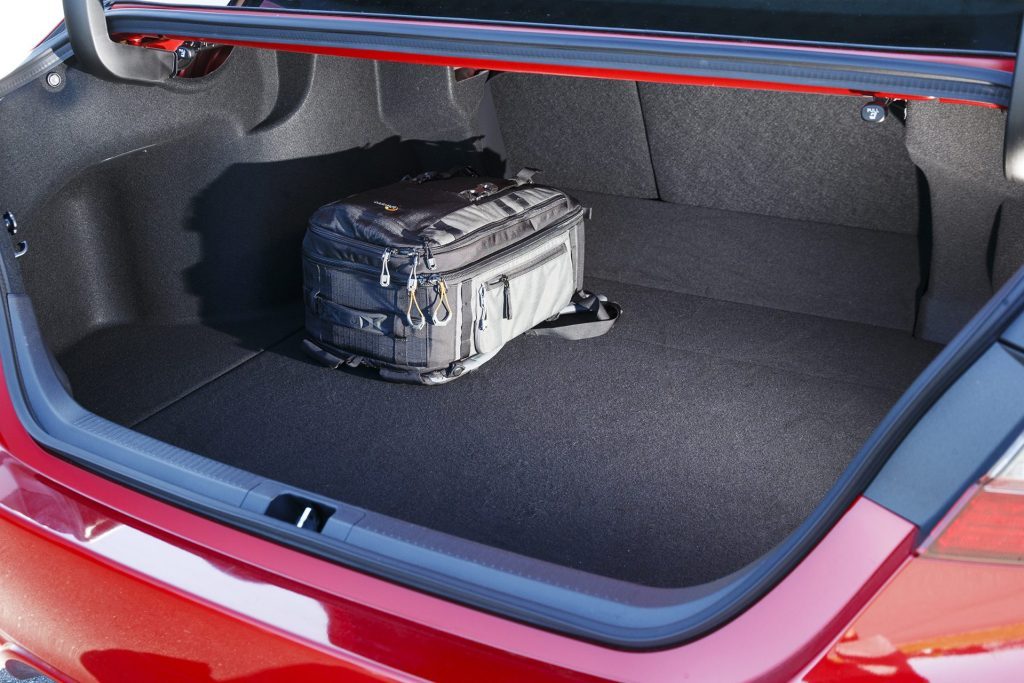 Moreover, it's no slouch on the turn, even this premium model which is tuned more for pampering than the sportier SX.
Camry has never exactly set the design world alight, unlike rival Mazda6 but it has its moments, the changing line about the midriff visually interesting. However, like all Camrys, it's a tad chunky and the restyled front end is rather busy, though the big air intakes look mean.
The Camry interior has always been generous, with lots of lounging room and a properly useful 524L of boot space remains, even if the opening is, in traditional sedan mode, somewhat tight. So is the split folding space between the cabin and the boot.
Up front the new larger touchscreen is set higher in the centre console and is intuitive in use, rather more so than the info centre that lies between the two main instruments.
Fitout is comprehensive, especially on the safety front which is updated, our range topper getting head-up display (it's not the clearest though). It includes road sign recognition, and there's all the expected stuff, including radar cruise control with curve speed reduction, AEB (now with pedestrian and cyclist detection) and BSM, lane departure and collision warnings, and new are intersection turn assist and emergency steering assist.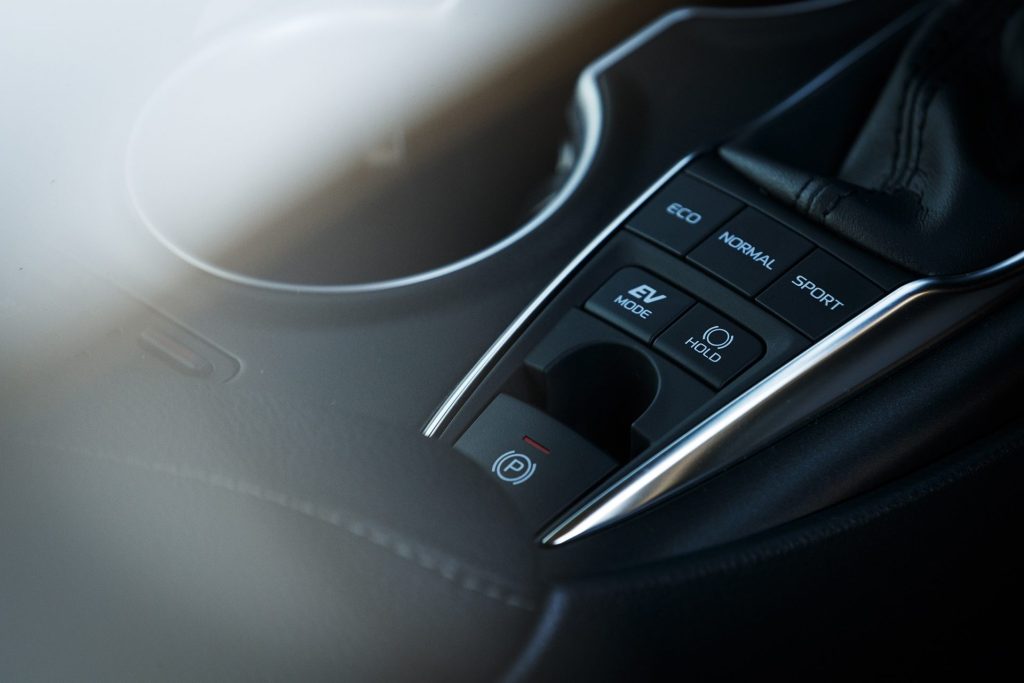 Convenience items include powered, heated and vented seats, compatibility with all smartphones, and a premium nine-speaker JBL audio system that features a dedicated subwoofer. This bangs out the bass. There's also a 360 degree camera, handy on a 4.9m car with a turning circle of 12.2m. Other items include comfort entry and pushbutton start, paddle shifters, sat nav and dual zone air (good flow, but only goes down to 17.5 degrees), and LED lights with autodipping.
ZR also gets a panoramic sunroof, front seat heaters, a sharkfin antenna, powered external folding mirrors, and restyled 18-inch alloys. Honestly, considering the usefulness of ZR extras, we'd probably advise saving dosh and getting the slightly sportier and less expensive SX ($47,290) instead. It costs about what the V6 ZR went for three years ago.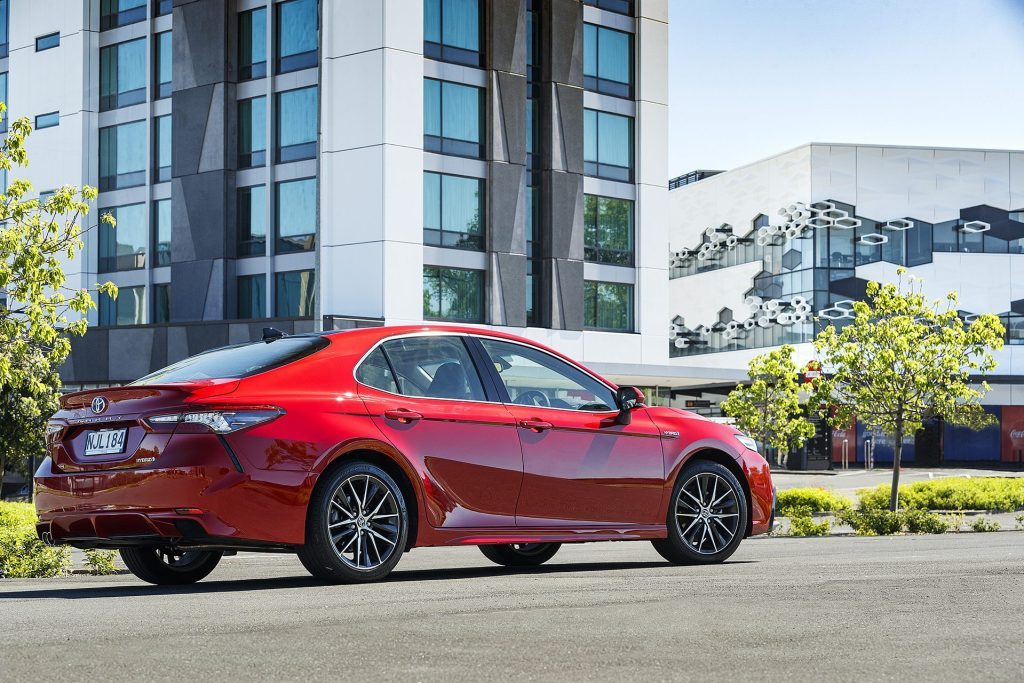 One final tiny thing; I'd always thought the Camry name derived from the fact it used a quad-cam V6 (actually dohc, but two banks of three cylinders). Turns out Camry stems from the Japanese word for 'crown', and in fact many former and current models had names that in some way refer back to jewelled head adornments, such as Corolla (small crown), and Corona, (crown shaped). So there's another piece of useless information for you, adding to the six other bits you're meant to amass on a daily basis. Bottom line on Camry? The decision to go hybrid gives it a deserved new lease of life.
| | |
| --- | --- |
| Model | Toyota Camry ZR |
| Price | $51,290 |
| Engine | 2500cc, IL4, DI |
| Battery | 1.0kWh (net) |
| Hybrid System Output | 160kW |
| Drivetrain | e-CVT, FWD |
| Fuel Use | 4.5L/100km |
| C02 Output | 103g/km |
| 0-100km/h | 7.89sec |
| Weight (claimed) | 1655kg |