In what's surely one of the largest new vehicle information dumps in recent times, Toyota and its luxury arm Lexus have debuted a staggering 15 new electric vehicle concepts in one single hit, as part of the brand's push for electric vehicle recognition.
Showcased by Toyota chief executive Akio Toyoda, the concepts were broken down into two classifications; carbon reducing vehicles (hybrids, plug-in hybrids) and zero-emission vehicles (full BEV, hydrogen).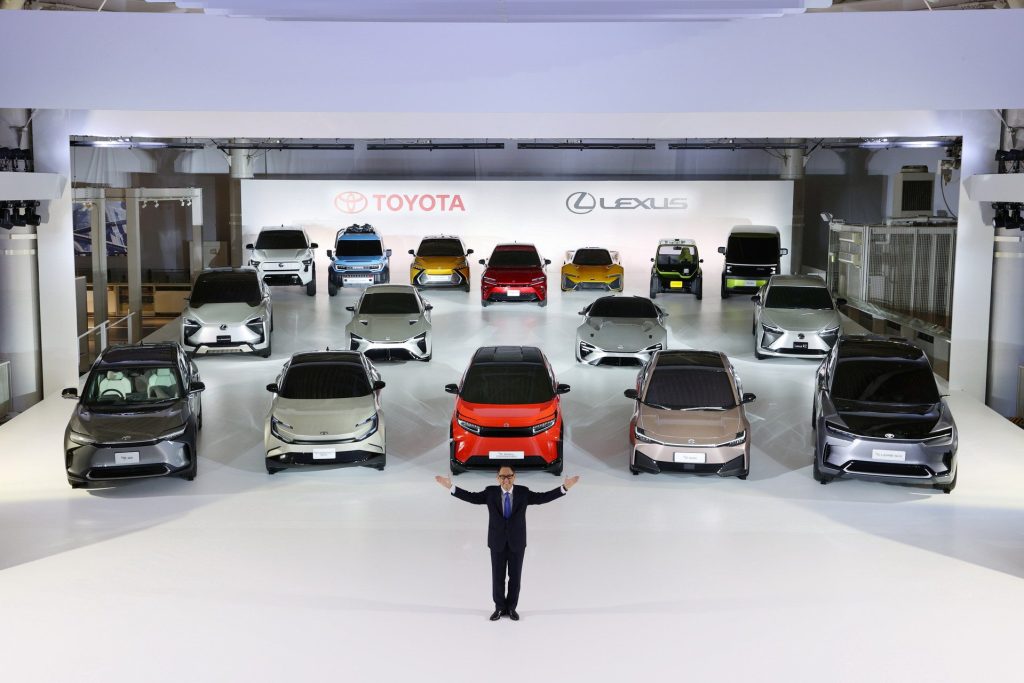 The 15 concepts can also be broken into three other groups; the bZ series, the Lexus series, and what Toyota termed 'the diverse Toyota EVs'. The first group are perhaps the most important in the short term, as they will soon join the recently unveiled bZ4x in their production versions in due course.
Toyota's new target is to have launched 30 fully electric vehicles to market by 2030, with the aim of having sold 3.5 million BEVs by the same point in time. This will all be achieved with the aid of a newly announced US$17.6billion in battery production over the next decade.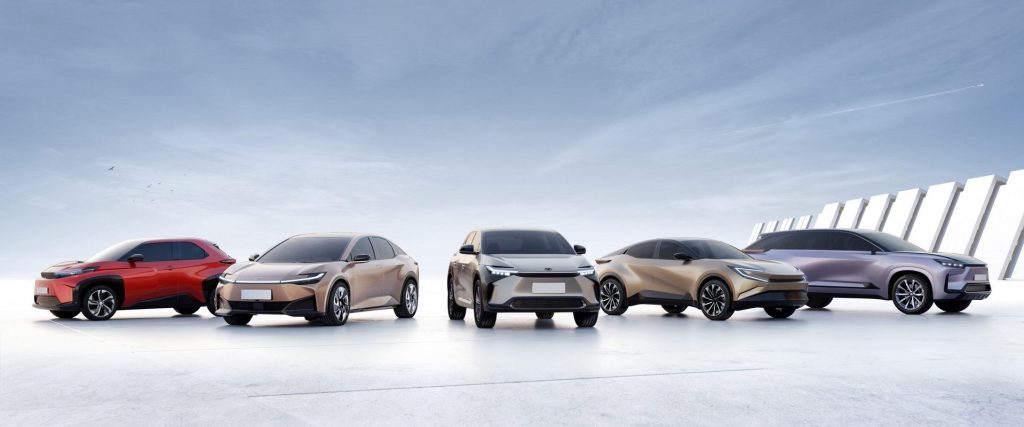 It also says that Lexus will become a fully electric marque by then in Europe, with the premium marque destined to go fully electric in all markets by 2035. The brand hopes for both Toyota and Lexus to be carbon neutral by 2035, although this still leaves the door open for Toyota to sell internal combustion engine vehicles.
And so to the concepts, starting with the bZ ('Beyond Zero) line-up [pictured above]. It includes two slicked-back sedans, what appears to be a Highlander-style three-row SUV, and a Yaris-like hatchback city car. The aforementioned bZ4X is also pictured in the images as part of the range, with each model sporting a similar front fascia.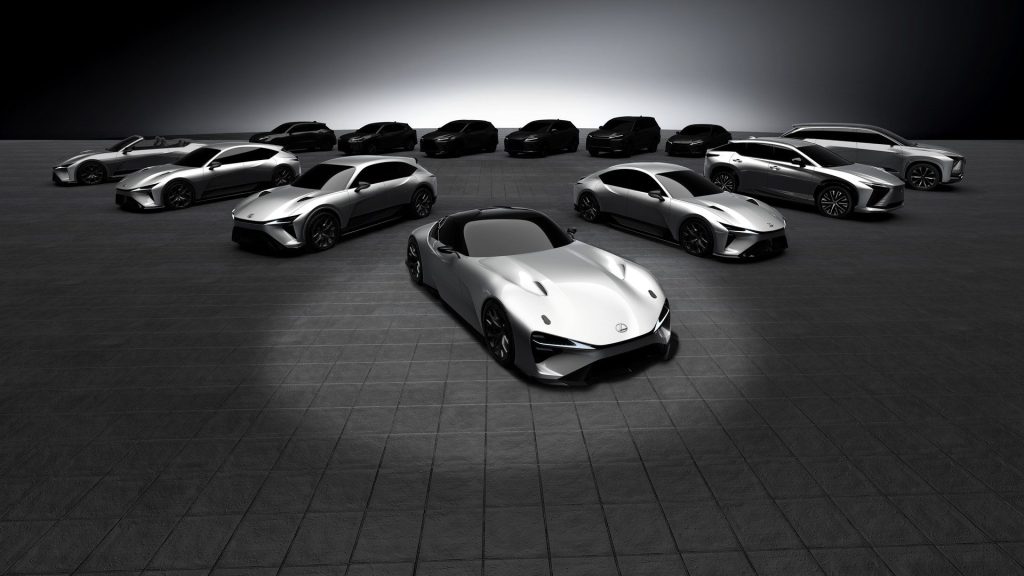 Over at Lexus there's plenty to talk about. Its concept line-up includes a pair of wagons, a sports convertible, two SUVs, and a potential electric spiritual successor to the hallowed LF-A V10 hypercar.
Lastly there's the 'diverse' line-up, which includes a series of commercial vehicles, a rideshare bus, a cheeky looking little sports car, and more.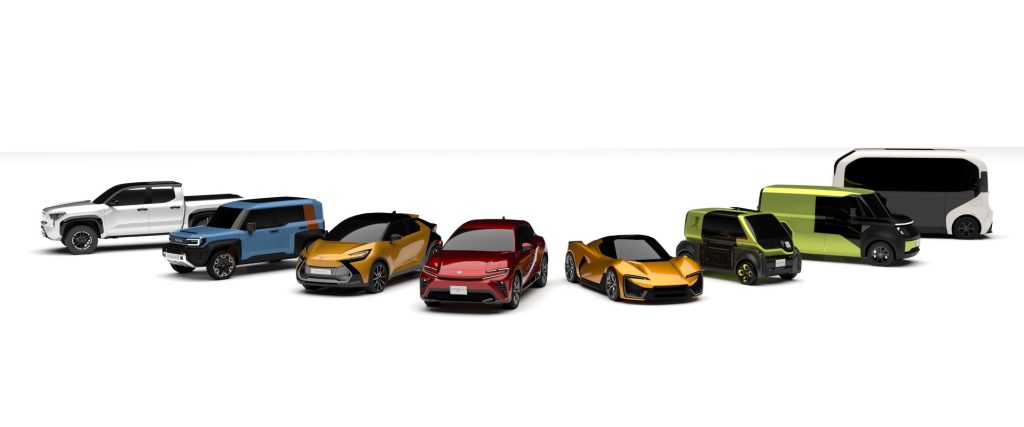 Barring the potential MR2 comparisons with the sportster in the line-up, the most notable inclusion in this group is the electric ute, which appears to be a Tacoma or Hilux follow-up, but sporting styling cues borrowed from the latest Tundra.
"We are living in a diversified world and in an era in which it is hard to predict the future. Therefore it is difficult to make everyone happy with a one-size-fits-all option. That is why Toyota wants to prepare as many options as possible for our customers around the world," said Toyoda.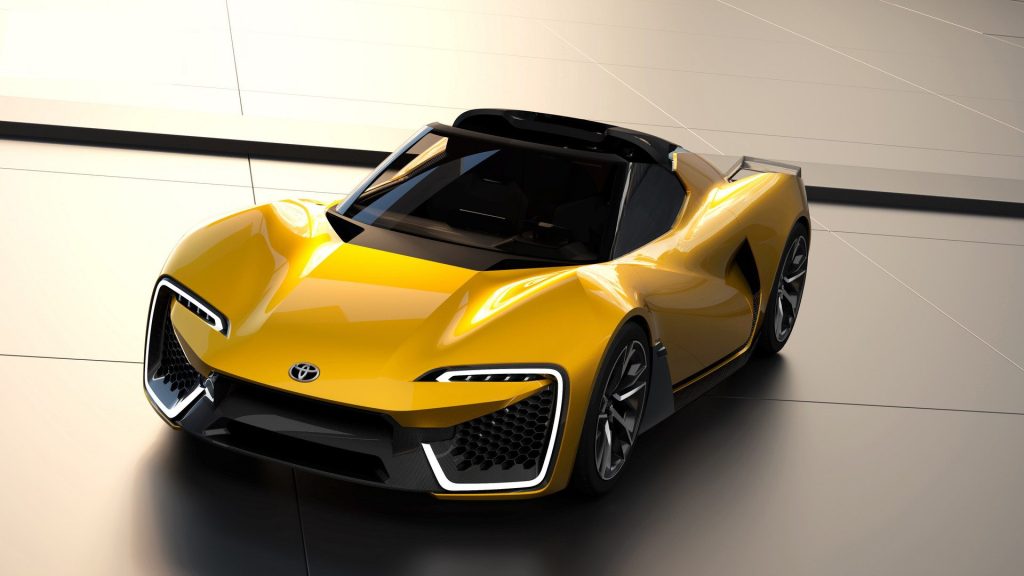 "We will not only add battery (electric vehicle) options to existing vehicle models, but will also offer a full lineup of reasonably-priced mass-production models such as the BZ Series to meet the needs of all types of customers. […] The [EV] era is an opportunity and a chance for more variety and more fun, an EV for everyone.
"In the last 26 years we invested nearly one trillion Yen and produced more than 19 million [batteries for hybrid vehicles]. We believe our accumulated experience is an asset that gives us a competitive edge. We will increase our investment from 1.5 trillion Yen announced in September to two trillion Yen, aiming to realise even more advanced, high quality and affordable batteries."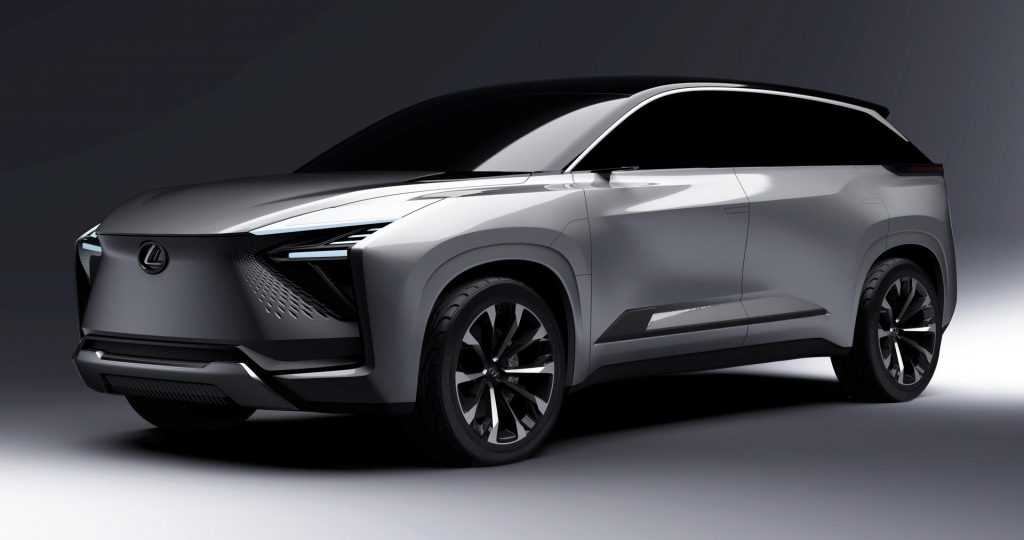 Toyota's commitment to adopting electrification has often been questioned, but this overnight announcement looks set to drown out at least some of the criticism from those wishing for a greener Toyota.