Shane van Gisbergen (SVG) has finished a commendable tenth in this morning's NASCAR race on the Indianapolis Road Course. It was a comfortable return to the series for the Kiwi with Trackhouse Racing, and he ran on the fringes of the top ten for the majority of the race.
Velocity News has learnt van Gisbergen is unwell and is battling an illness, making the result all the more commendable.
Michael McDowell took a comfortable race win over Chase Elliott, and Daniel Suarez, also of Trackhouse, finished third, holding off a late challenge from Tyler Reddick for the podium following a slow second stop when he had been running well in second.
Van Gisbergen had briefly led during the second pit window but dropped to 15th following his final stop, moving back to fifteenth before re-emerging tenth once everyone made their final stops.
"Didn't quite have the pace, but a top 10 is awesome," he said to his team over the radio as he crossed the line.
"It's tough here because everyone's on it, everyone knows the track, and there's a lot more room for error, so everyone's racing aggressively," he said in his post-race interview.
"I can't thank the Project 91 guys here enough and Enhance Chevy. It's so much fun to be back. Just hopefully, we can do more."
"I had an awesome battle with Kyle (Larson) and Chris (Bell) there, and they got the better of me at the end, but it was great battling with those guys.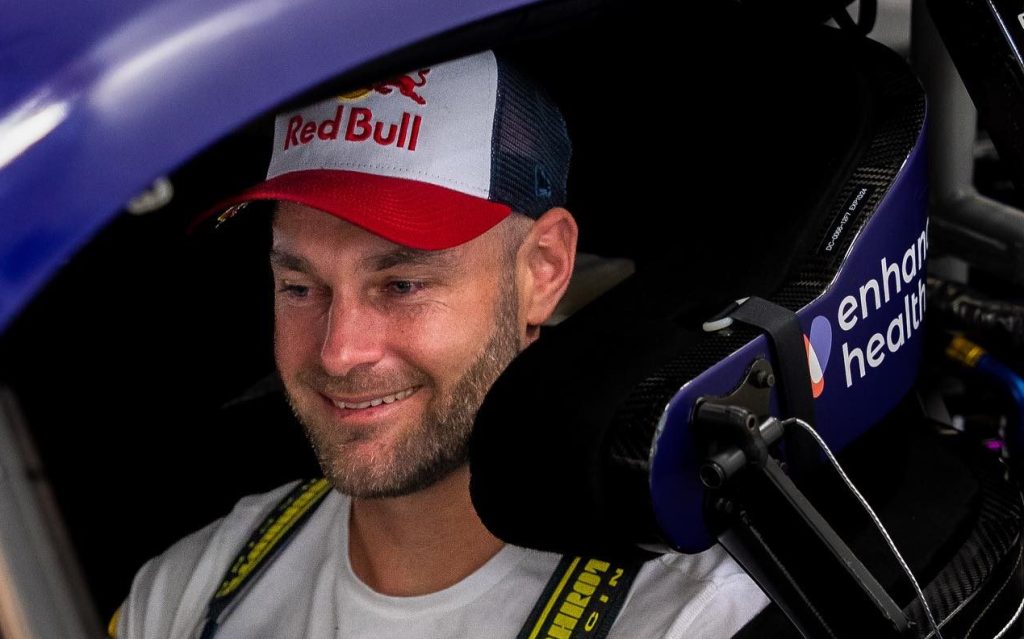 "It's aggressive, but it's fair," he said when asked what he learnt. "I put a block on the #48 (Alex Bowman), and the next corner, he just moved me. I guess I deserved that. The racing was fine, and I really enjoyed it.
"All the battling when you go for a move on someone, they give you room, and they expect it back, so it's really cool.
"It's been an amazing week, and I can't thank Justin Marks and the Trackhouse team enough to give me this opportunity. I learnt a lot in the truck on Friday night, and just to come here and race again.
"Although a top 10 is awesome, I guess the expectations are high because of the last race. I have to realise a top ten is still pretty good."
When asked what comes next, van Gisbergen replied, "I don't know about full-time, but I'm working towards something at least. The team, Triple Eight, in Australia, has been really good to me and forthcoming with what I'm allowed to do, but I'm working hard.
"It's so much fun, I'm having a blast, and the fans here are awesome to me. I'm enjoying it too. I'm really looking forward to coming back."
Brodie Kostecki should also be recognised for a solid drive for 22nd, having started at the rear of the 39-car grid following his qualifying shunt that resulted in significant repairs to the car being undertaken.
Van Gisbergen started the race well from eighth, holding off Ty Gibbs to retain his position through Turn 1 and fall in behind Christopher Bell. The Kiwi would briefly take the position before the start of Lap 2, but Bell would take it back in the following turns.
Carnage was expected at Indianapolis, and it took just two laps for the first incidents of note, first with Kamui Kobayashi turned around and then with Joey Logano and Justin Haley coming together, the latter running into the tyre wall at speed to bring out the caution.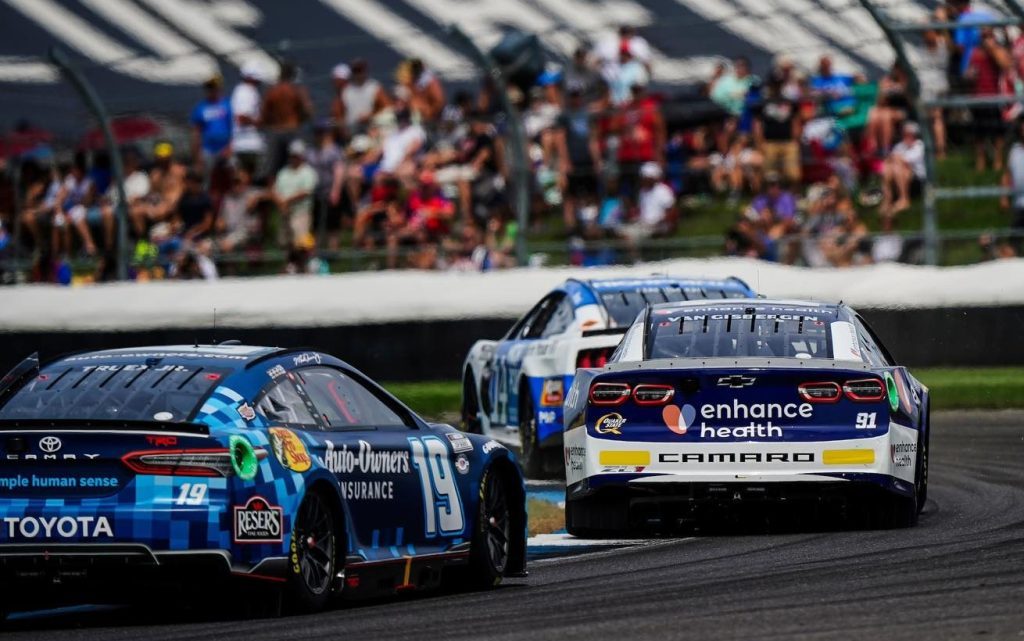 Gibbs got the better of the Kiwi on the Lap 5 restart, but the Kiwi was able to keep on his tail the following circuits. Van Gisbergen made contact with the rear of Gibbs at Turn 1 on Lap 7, sending the #54 into a spin and promoting the #91 back up to eighth.
Alex Bowman was the next driver to challenge van Gisbergen, and the two made side-by-side contact at multiple points until the American was able to get a move done on Lap 10. Chase Briscoe also followed through to take ninth, dropping van Gisbergen to tenth.
That was where he would remain at the end of Stage 1 when the pit lane lit up and shuffled the order. Van Gisbergen ran as high as second before making his stop on Lap 23, resulting in a drop down the order.
Suarez won out in the first battle of pit lane, re-taking the net lead off McDowell.
Van Gisbergen made up good ground in Stage 2, charging from 21st to sit 14th after Lap 35.
He would put moves on Bell and Larson to briefly lead when the second round of stops played out before dropping 15th after boxing on Lap 51.
The Supercars champion made ground over the closing stint to remain on the tail of Bell, who he had emerged behind, over the closing stages but was unable to get the move done, settling for tenth.
Van Gisbergen will be in action next weekend at the OTR SuperSprint at The Bend.